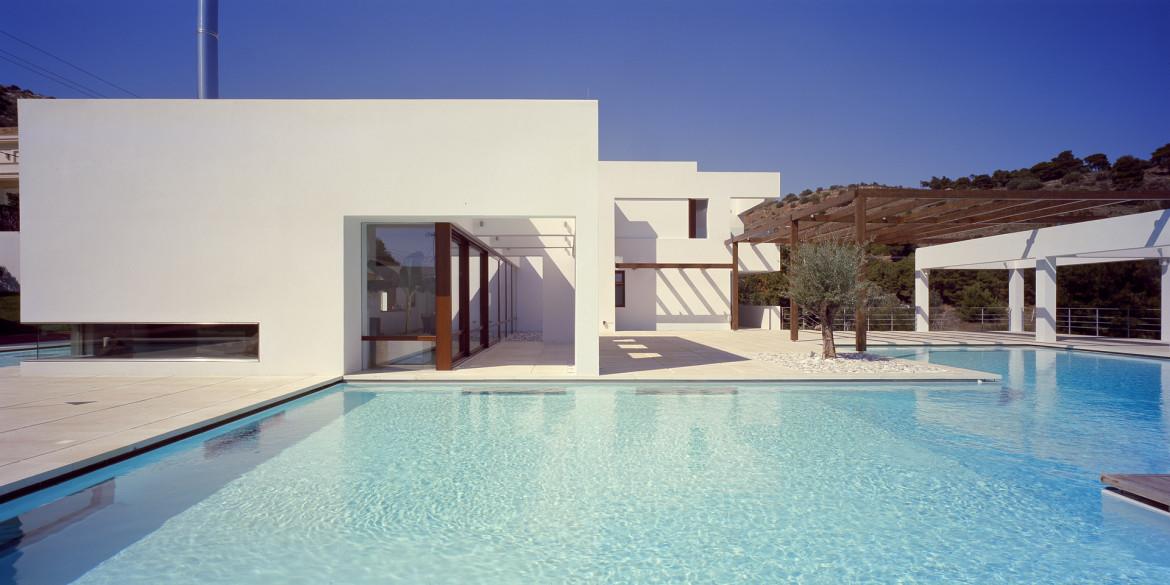 Residence in Varkiza by ISV Architects. Wooden window frames special construction by Sias SA
Until recently, the owner of this residence was living in his private boat. The decision to move to the land, called for a living space also surounded by water. The minimal white-washed orthogonal shapes of the building, feauturing ample glazings, create a dialogue with the outdoor spaces and canopies that in turn create a playful relationship of light and shadow with the water elements.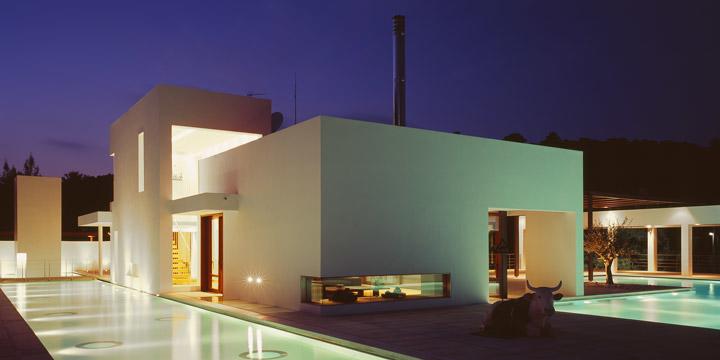 The house is situated in 5 acre plot, located on the highway between Varkiza and Vouliagmeni in the southern suburbs of Athens. The plot shows a light inclination, below the highway level. The view to the sea is blocked, however there is a wide opening that faces the mountain, pinetrees and redish rocks.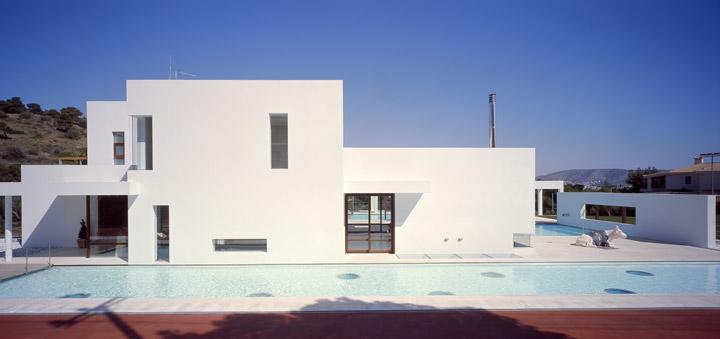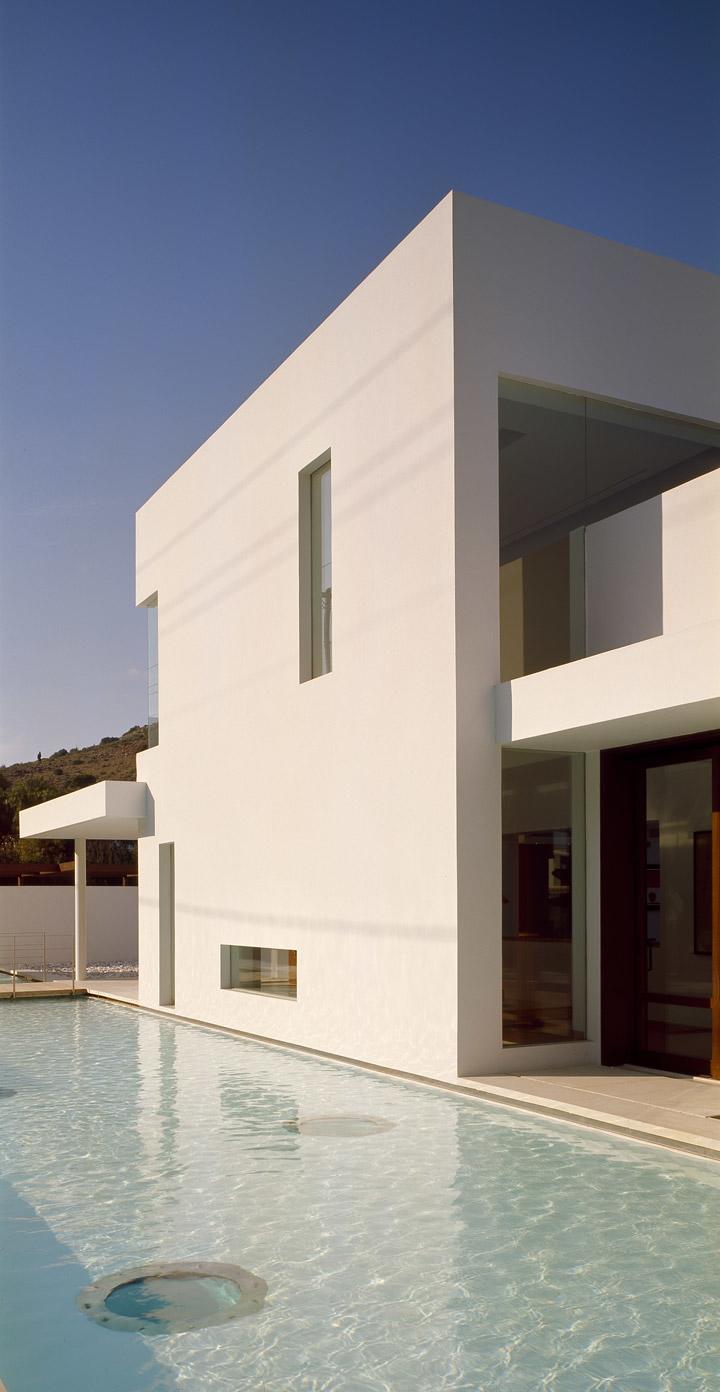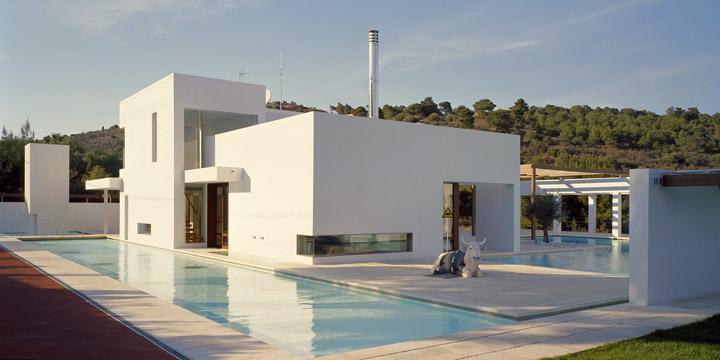 The initial conception for the inhabitation of this plot, calls for an ideal garden where the water elements prevail along with the local flora. Thus, the residence turns its back on the highway, through redish stone surfaces, and opens up to the garden, with ample glazings.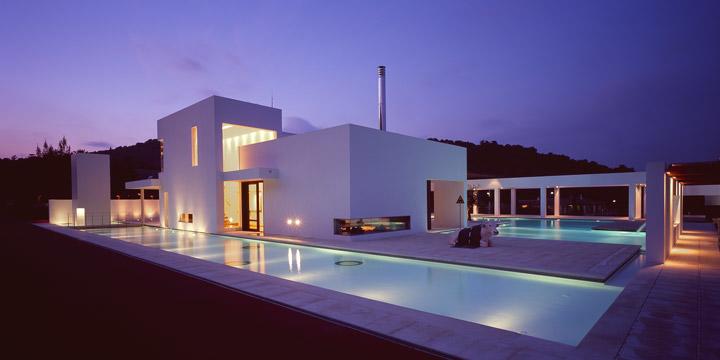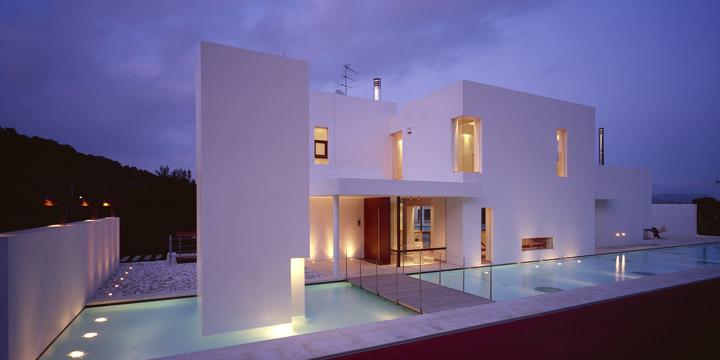 The outdoor seating arrangements spread in space following the water flow, creating the feeling of an internal court. The court is leveled with the water elements and paved with sandstone. The canopies are constructed in wood and plaster and the building in stone, plaster and wood for the window frames. An emblematic olive tree crowns the central court yard.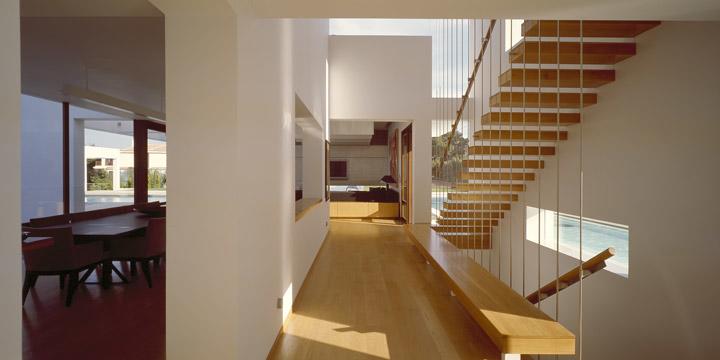 Photos: © Erieta Attali