Ludwig Mies van der Rohe | German Universal Exposition Pavilion, Barcelona.
Architect and graphic designer Andrea Gallo of roosterization, has created a beautiful series of black and white minimal posters, depicting iconic buildings by 20th century's iconic architects. A tribute to the myth surrounding the work of Mies van der Rohe, Walter Gropius, Frank Lloyd Wright, Le Corbusier, Alvar Aalto and Louis Kahn. Check the rest of the posters after the break.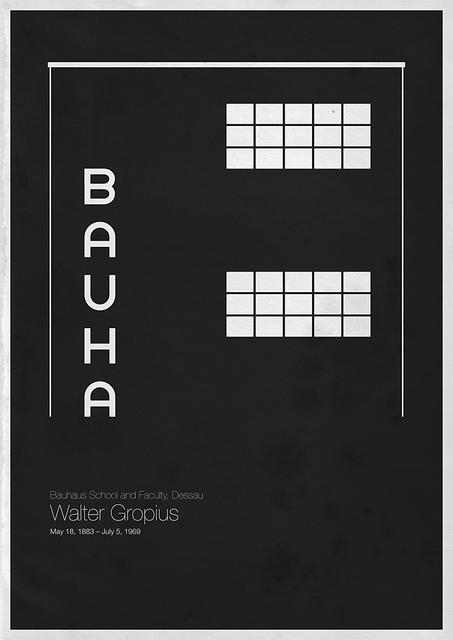 Walter Gropius | Bauhaus School and Faculty, Dessau.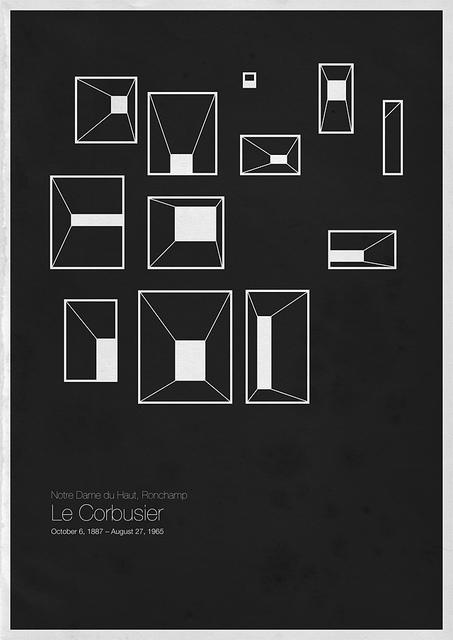 Le Corbusier | Notre Dame du Haut, Ronchamp.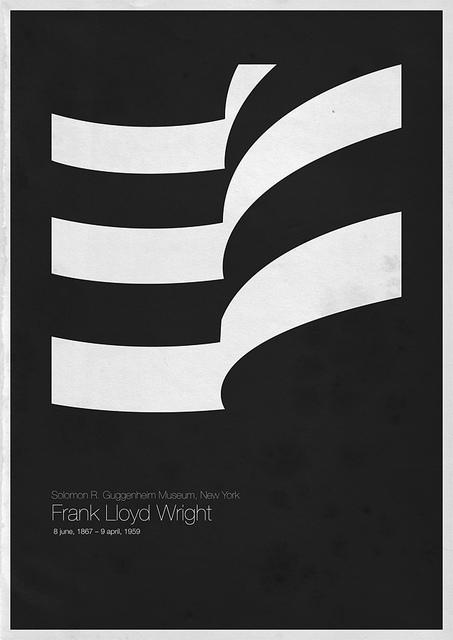 Frank Lloyd Wright | Solomon R. Guggenheim Museum, New York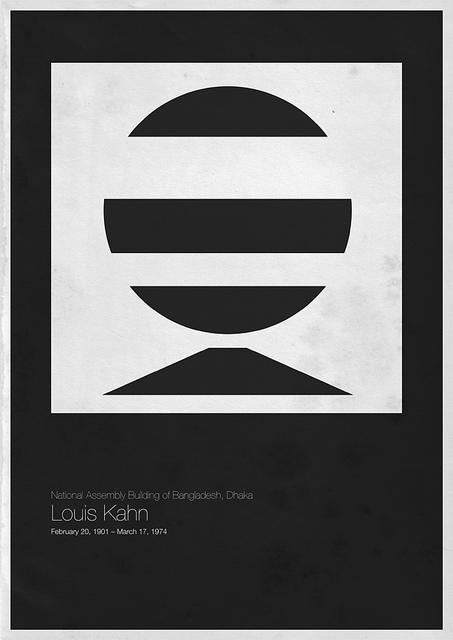 Louis Kahn | National Assembly Building of Bangladesh, Dhaka.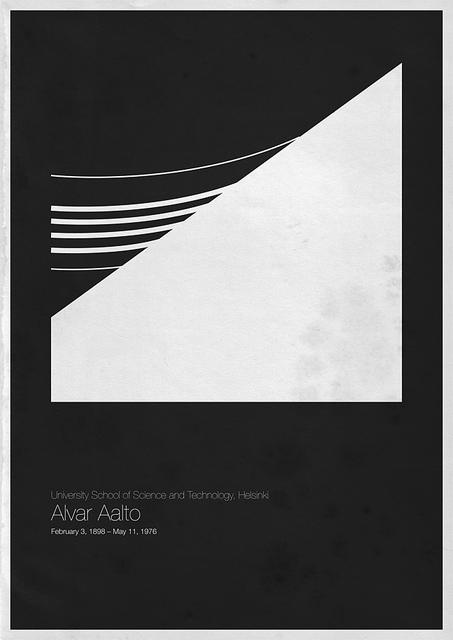 Alvar Aalto | University School of Science and Technology, Helsinki.