Andrés Jaque. Phantom. Mies as Rendered Society Intervention at Mies van der Rohe Pavilion.
PHANTOM. Mies as Rendered Society is an intervention created by Madrid based practice Andrés Jacque Arquitectos at the Barcelona Pavilion, juxtaposing arrangements of ordinary objects found in the maintenance and storage facilities the iconic structure sits on, to it's immaculate, sublime image.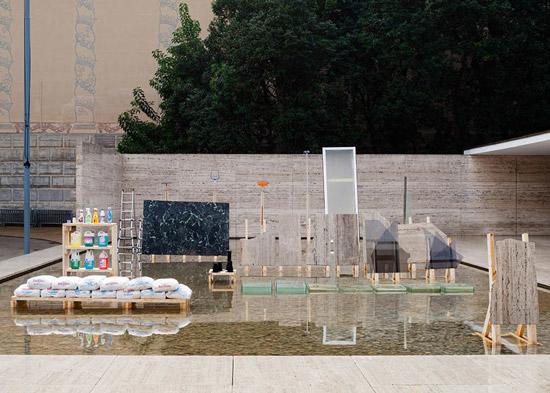 Designed in 1929 by Ludwig Mies van der Rohe as the German Pavilion for the 1929 International Exposition in Barcelona and dismantled shortly after, The Barcelona Pavillion became a key-point reference to 20th century architecture. As part of celebrations for the 1992 Barcelona Olympics, the pavillion was decided to be reconstructed. The reconstruction, commenced on 1983 and completed by 1986, was based on black and white photographs of the time and extremely accurate, so much that the location of the pillars, fitted exactly those of the original foundation. The team responsible for the reconstruction however, made an addition to the original structure. They decided to create a basement, to serve as storage and maintenance facilities. They also decided to impede entrance to it, to prevent the space being used for exhibition purposes.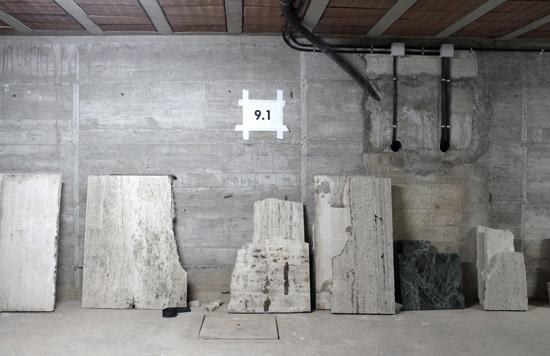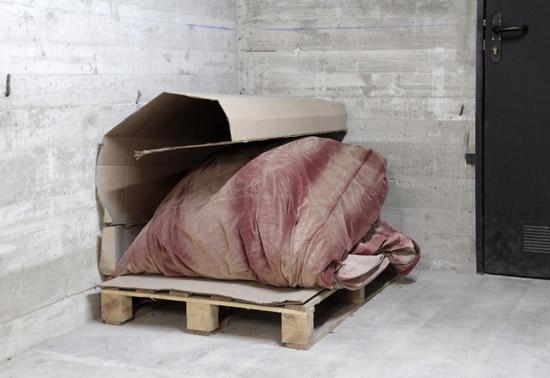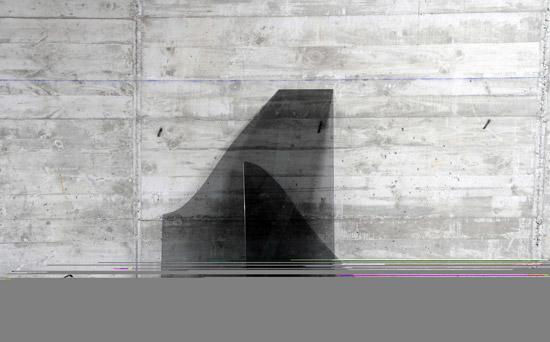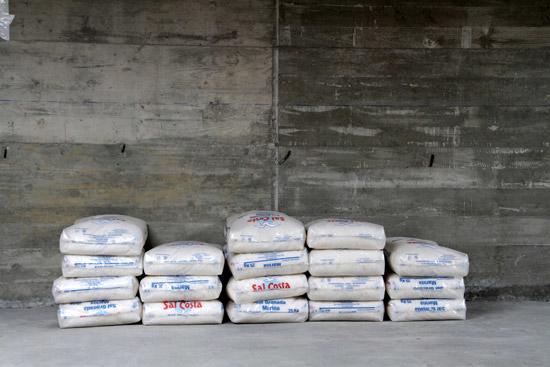 PHANTOM. aknowledges the existence of this basement, concealed from the public eye, as a phantasmatic one, a spectral yet inseperable part of the Modern Movement's Icon preservation. Several pieces of broken glass, showing early attempts to match the shade of the original windows in the Carpet Room, stacks of cushions that reveal how many visitors have sat on the iconic Barcelona chairs wearing them out, piles of discolored red velvet curtains, broken slabs of travertine and flags that used to hang on the flagpoles, are all drawn up from the darkness of the basement to the physically transparent space of the pavilion, each accompanied by a detailed description of their origin and history. In the architect's words "As Dorian Gray's portrait, the basement is the place where the pacts in which the upper floor gets to be constructed as a social reality are retained".
Photography is by Miguel de Guzman.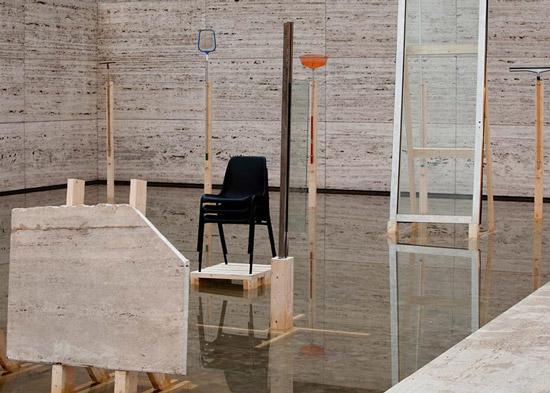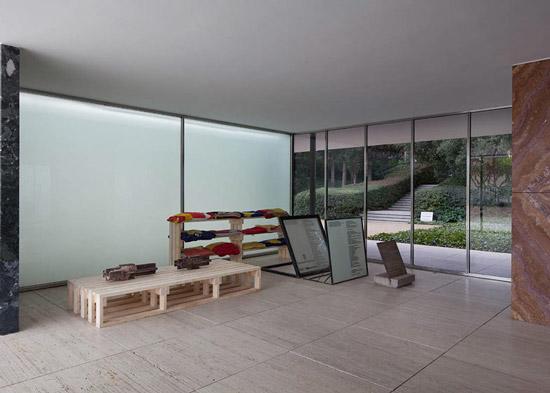 At the invitation of the Fundació Mies van der Rohe and Banc Sabadell Foundation, the exhibition is the latest in a series at the Barcelona Pavilion, following an installation by Japanese architects SANAA and others by Ai Weiwei, Antoni Muntadas and Miralles-Tagliabue. It will remain open to visitors until 27 February.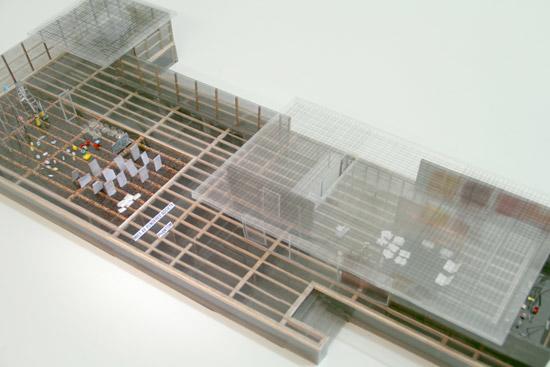 Exhibition Model.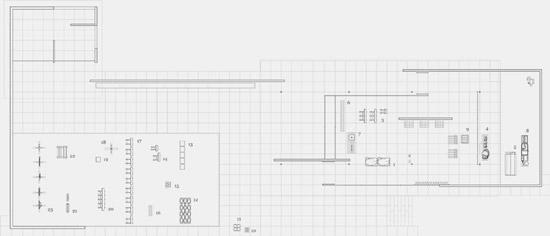 Exhibition Plan.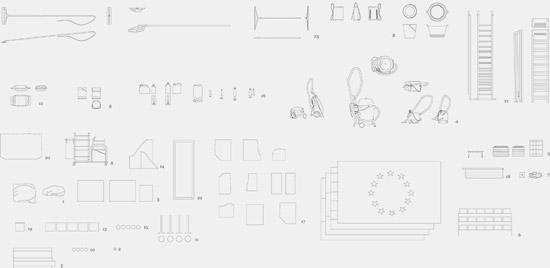 Exhibition Contents.