New York and Naples based architectural practice LOT-EK, are known for their sustainable and innovative approach to construction, materials and space, through the adaptive reuse ("upcycling") of existing industrial objects and systems not originally intended for architecture. LOT-EK has conceived and executed exhibition design and site-specific installations for major cultural institutions and museums through their 20 years of practice, the latest one being Whitney Studio, a temporary installation at the Whitney Museum of American Art, made of 6 disused shipping containers.
The Whitney Studio, fits the smaller area of Marcel Breuer's iconic building moat on the south side of the entry bridge and is meant to function as a gallery for special exhibits and house activities for the museum's education programs, including art-making classes for adults, teens, and families and informal lectures. To meet the project's special conditions, such as spatial and budgetary restraints, LOT-EK employed the use of 6 shipping containers stacked on two levels to form a concise, minimalist cube. A diagonal and continuous band of fenestration runs along two sides and along the roof to provide natural light and offers a glimpse of activities to museum visitors. Operable windows allow for transfer of airflow when in use (as a supplement to HVAC). Inside, the studio offers a double height space and a triangular mezzanine for the production and display of art work.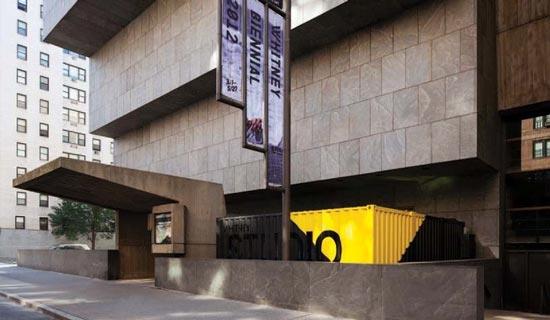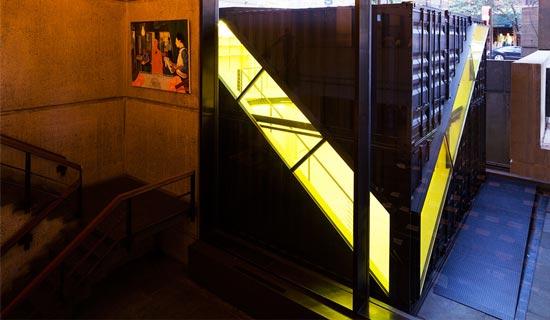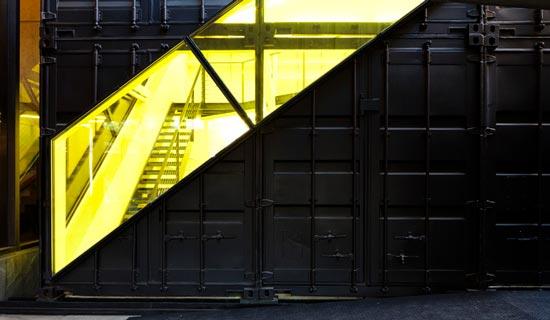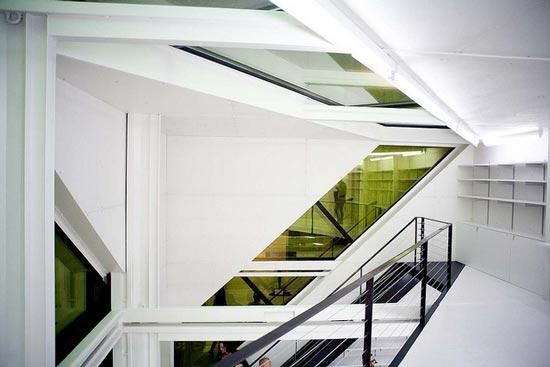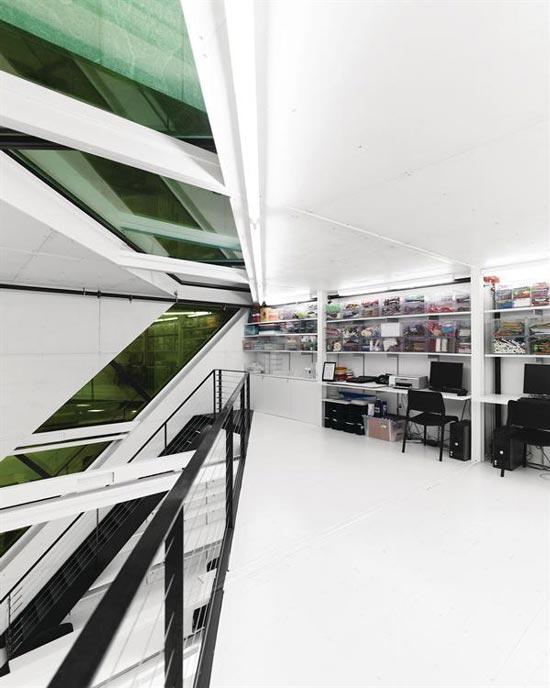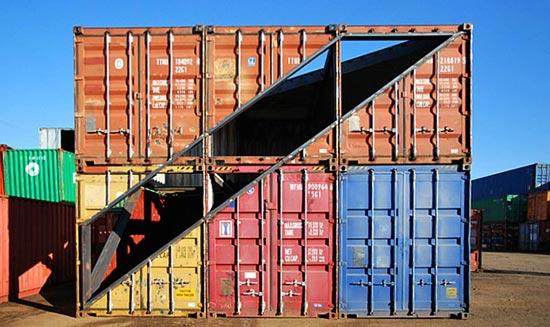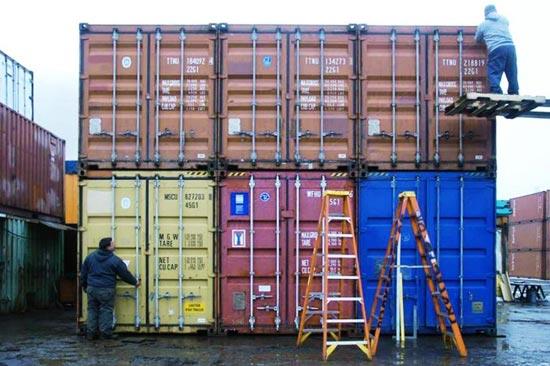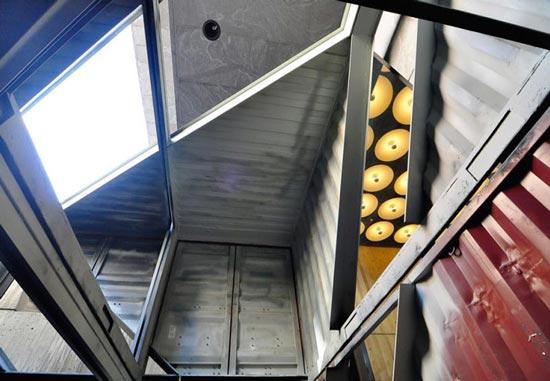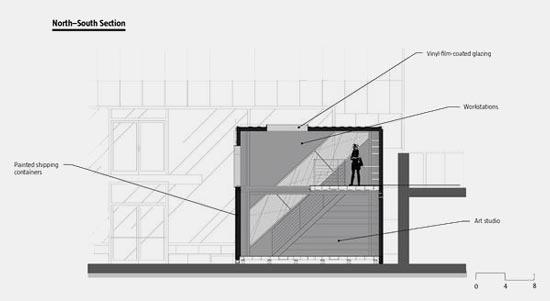 Whitney Studio by LOT-EK, North-South Section.
Project Info:
Client: The Whitney Museum of American Art
Building Type: Art Studio/Gallery
Location: New York City
Size: 720 SF
Design: 2011
Structural Consultant: Robert Silman Associates
Completion: 2012
source: LOT-EK