Slip House, Carl Turner Architects, Brixton, London, UK, 2012. Photo by Tim Crocker.
Plugged in the traditional urban south London Brixton landscape of Victorian terraces, Slip House by Carl Turner Architects resembles a giant stack of glass cubes. Besides creating a striking minimalist sculptural form consisted of three 'slipped' orthogonal boxes, Slip House seamlessly integrates alternative low energy systems, proposing a model for sustainable and affordable urban housing that meets contemporary aesthetic architectural standards. Continue after the break for a description by the architects, more visuals and construction documentation.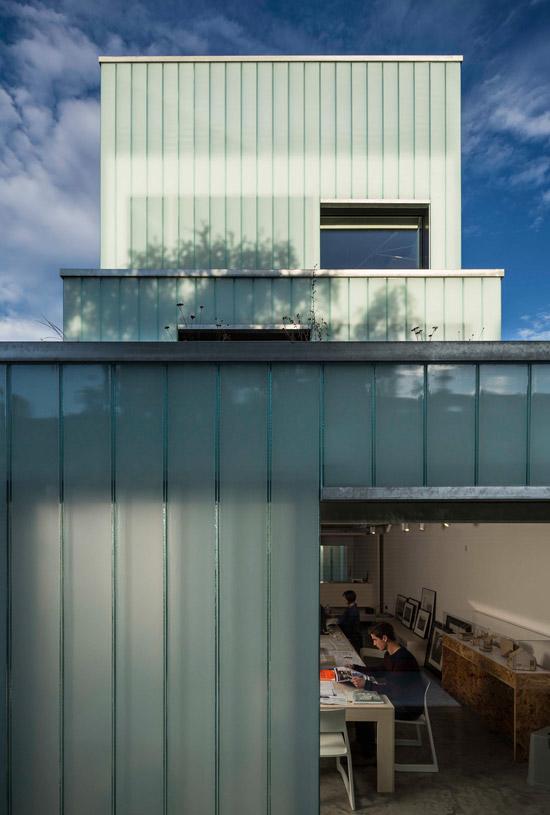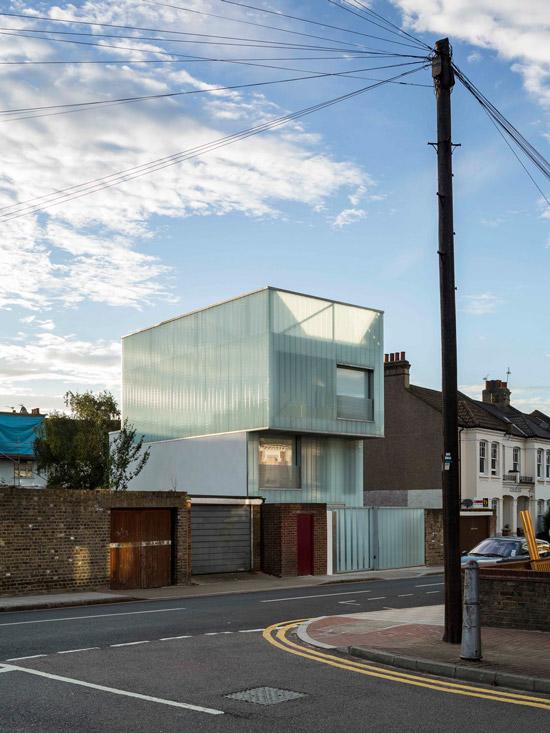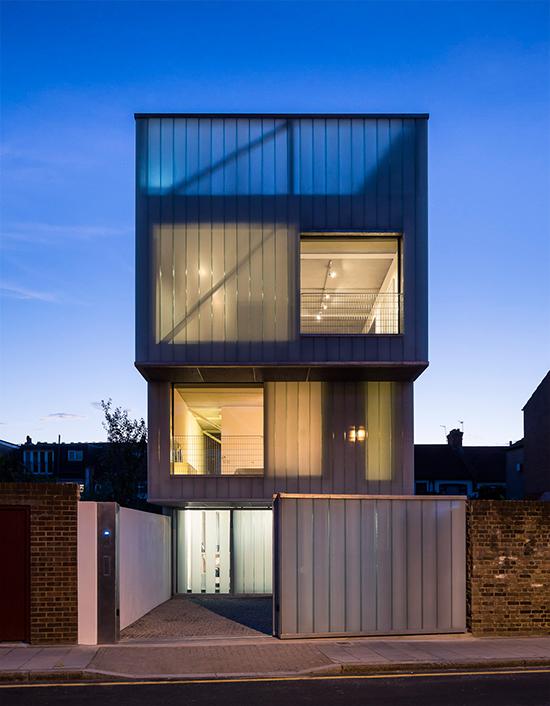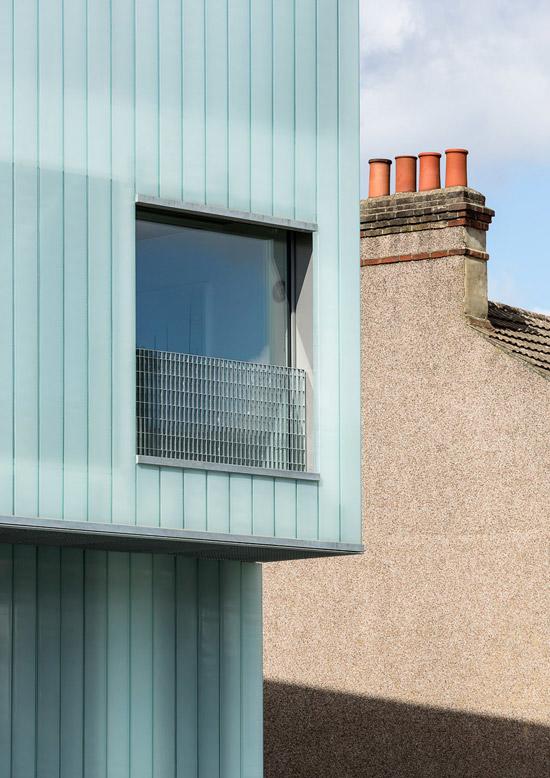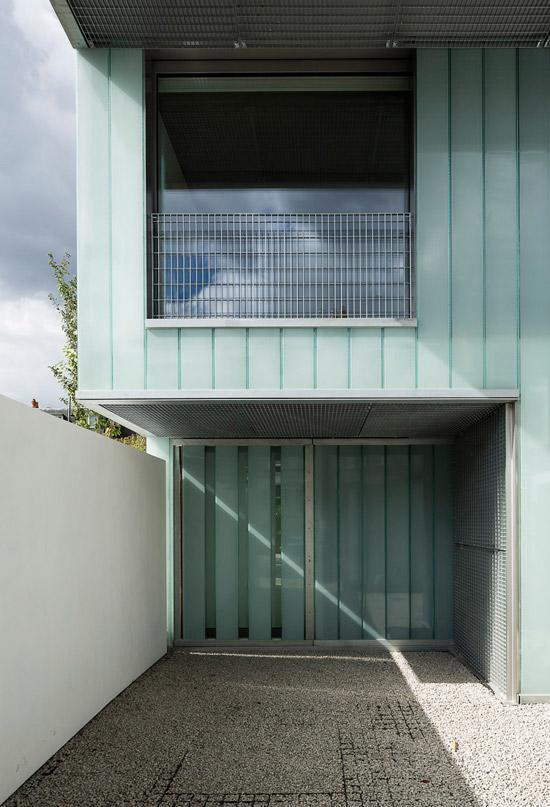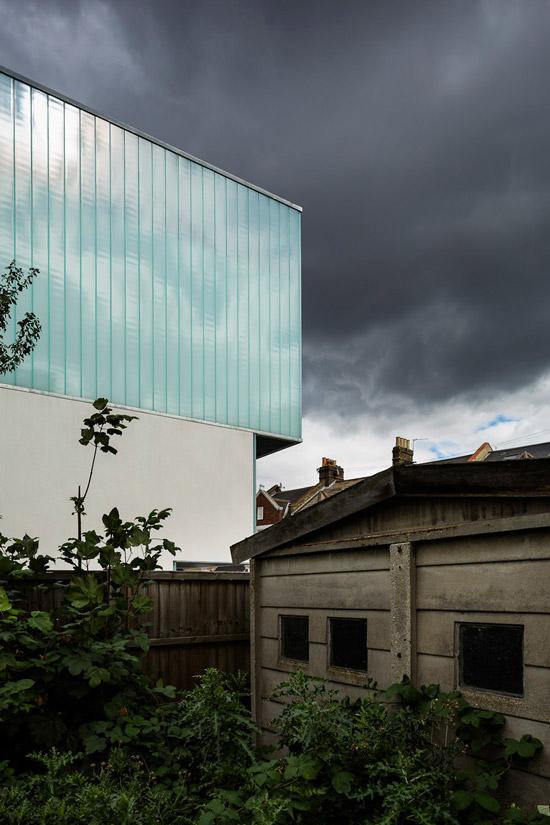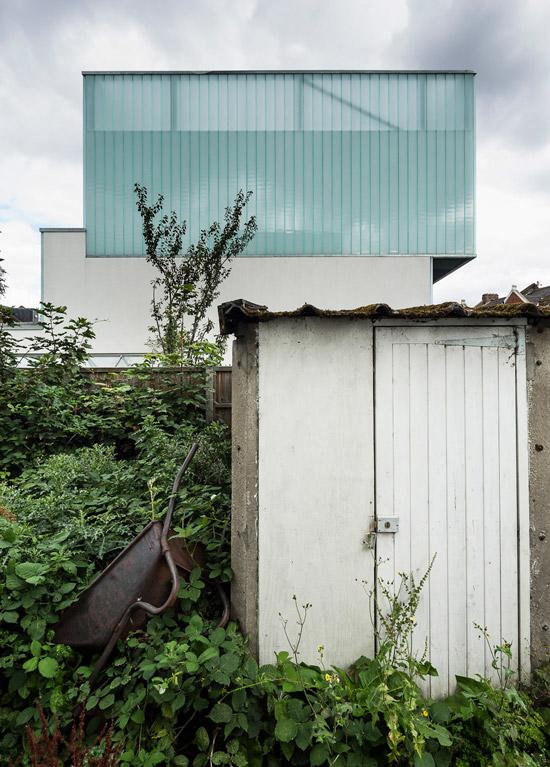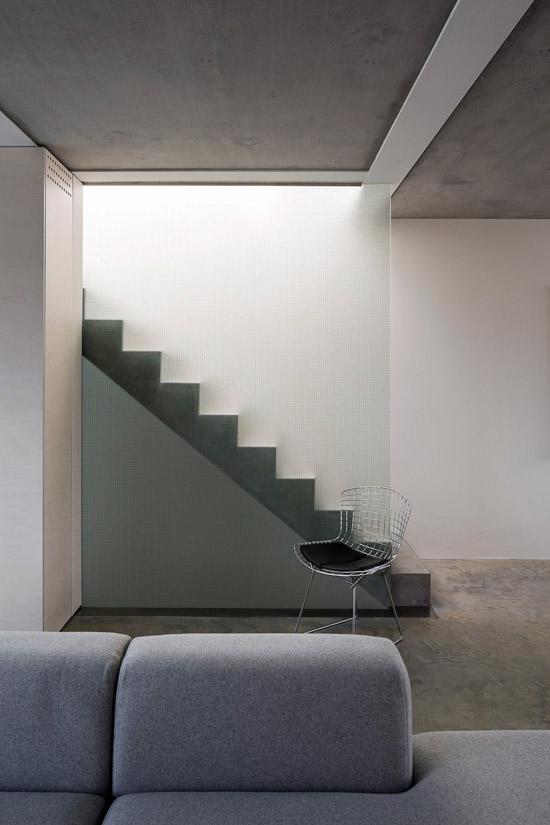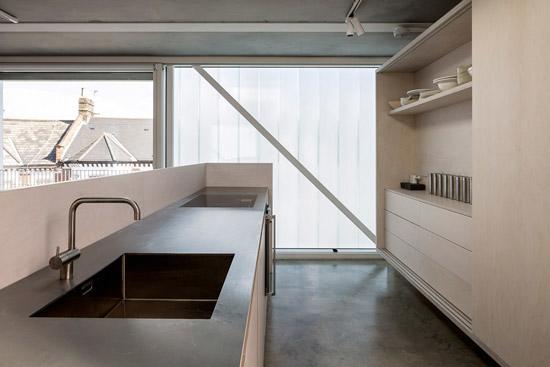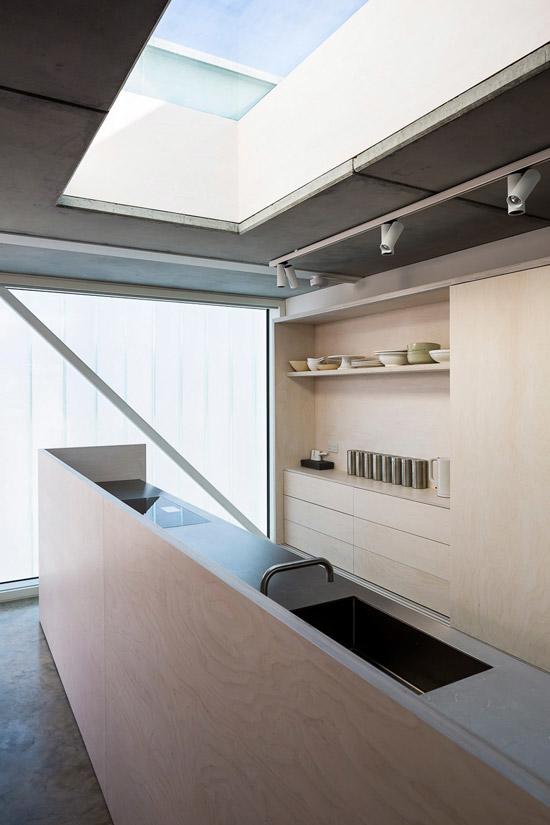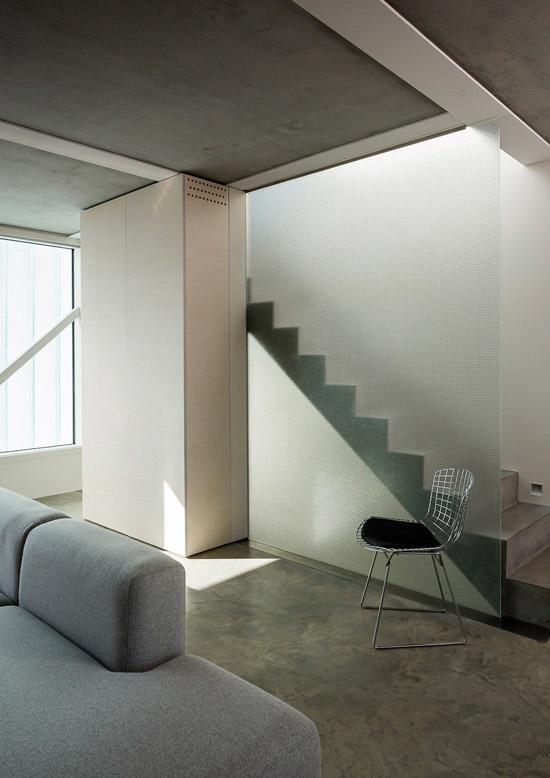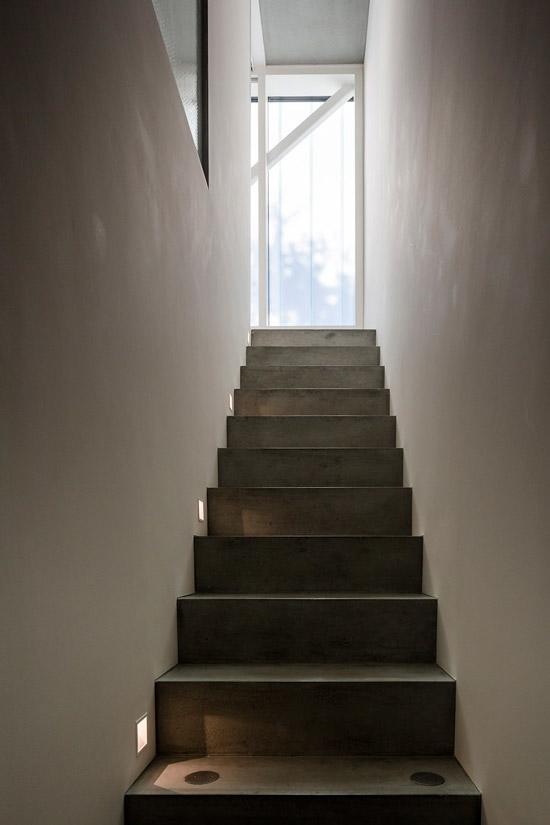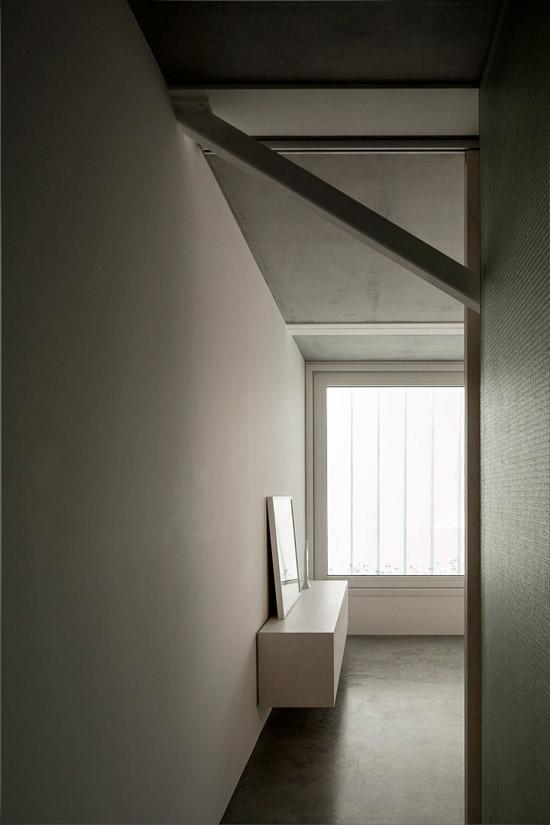 Description by Carl Turner Architects:
Occupying one of four plots (a gap in a Brixton terrace), Slip House is CTA in-house development built in the bottom of the garden of a derelict house.
Three simple 'slipped' orthogonal box forms break up the bulk of the building and give it it's striking sculptural quality.  The top floor is clad in milky, translucent glass planks which continue past the roof to create a high level enclosure for a private roof terrace.
Designed to Code for Sustainable Homes Level 5, Slip House features 'energy piles' which use a solar assisted ground source heat pump integrated into the pile foundations, PVs, a green roof, rain water harvesting, mechanical ventilation with heat recovery and underfloor heating.
A prototype brownfield development offering dense, flexible, urban living – the house is a vehicle for in-house research into sustainable design, seamlessly integrating the often conflicting aesthetic requirements of architecture and alternative low energy systems. We are working to develop this model for multiple developments and as affordable housing.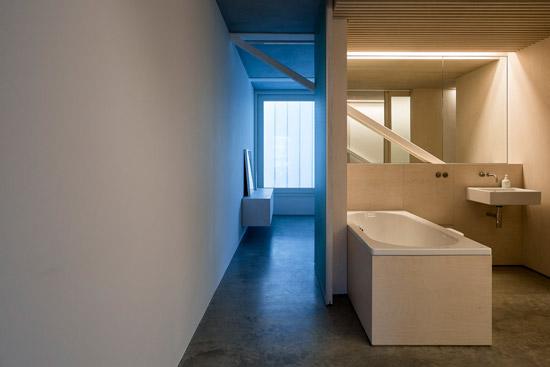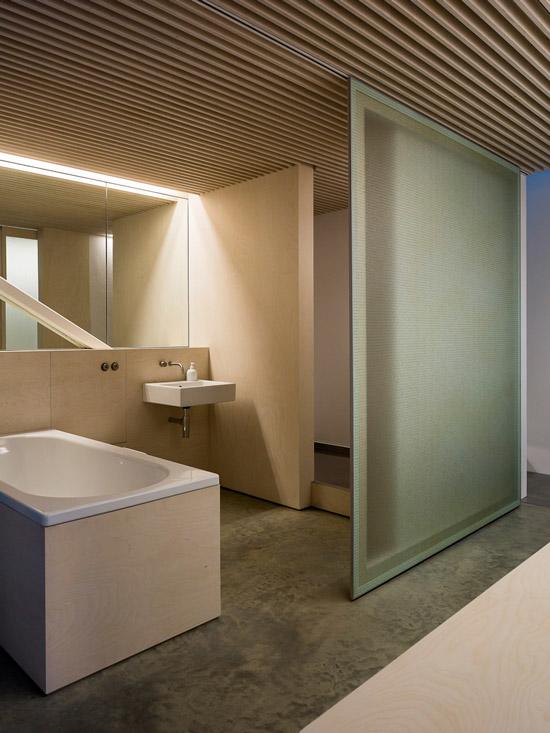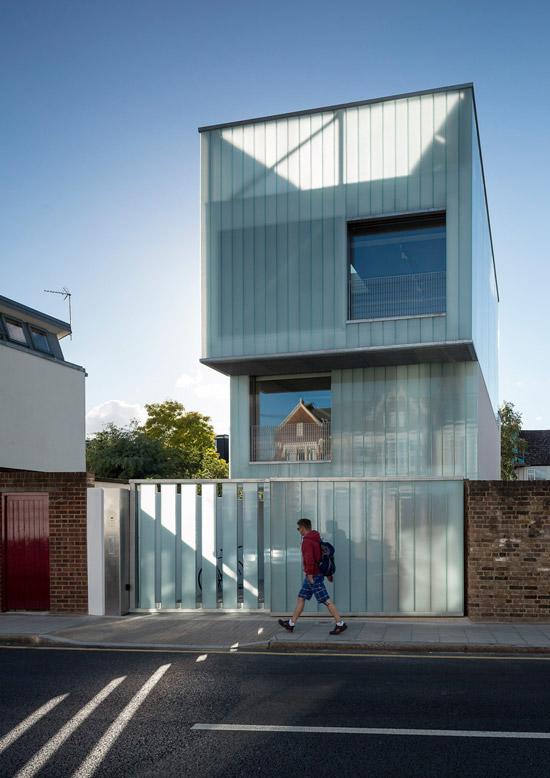 source: Carl Turner Architects via AA13