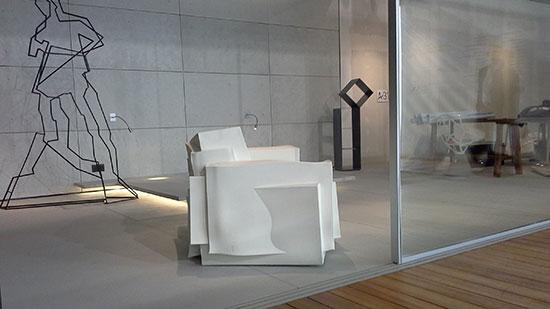 Perfectly attuned to the facilitators' intentions to generate an exhibition that will enhance the visitor's stimuli through experiential events and activities, the project "Into the Light Hotel" was created in order to promote a contemporary though timeless architectural approach of an exemplary Greek hotel model. Designed by Athens based A31 Architects, the project features Vitrocsa's Invisible Frame system windows, which remove the need for an internal or external architectural enclosure.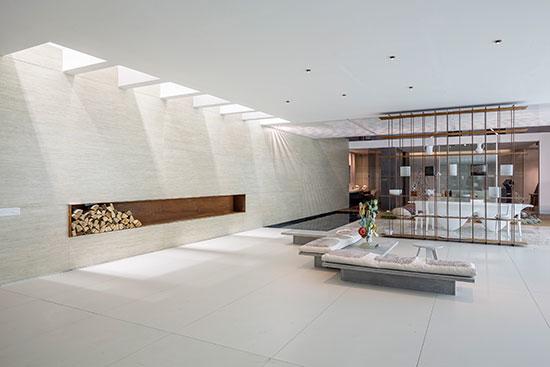 Inspiration
Responding to the challenge to create a space that would bring together all that is best in a hotel which is integrated in the Greek landscape and at the same time derives from it, A31's group of professionals focused on the Greek Light, drawing inspiration for creation and functionality.
The Experience
"Into the Light Hotel" introduces the visitor to the 100% Hotel Show through a path that triggers memories linked to the way we perceive light as it effortlessly fits into all our experiences.
The premises
"Greece is its cities, its mountains, its seas and its islands" A31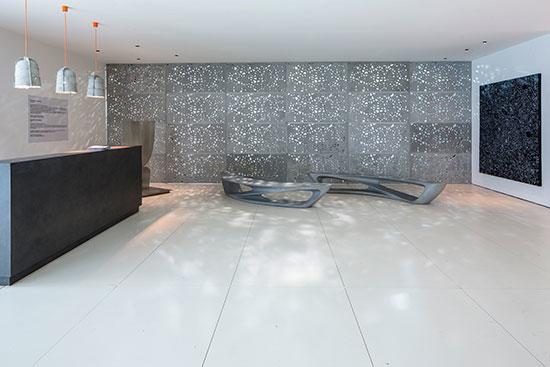 Reception: An urban space which introduces the visitor to the concept.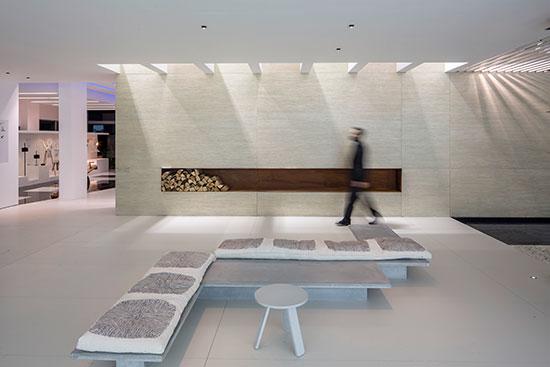 Lobby: A place which allows connection with the mountainside of the mainland, fascinating through the mere lack of any pomposity.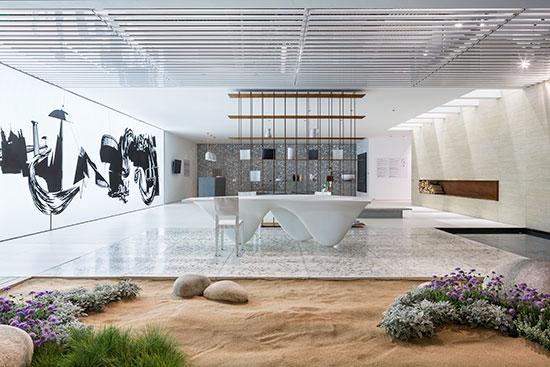 Dining Room: A synthesis between classic and modern, allowing the harmonic conjunction of not only the elements included, but also the people for which it is intended.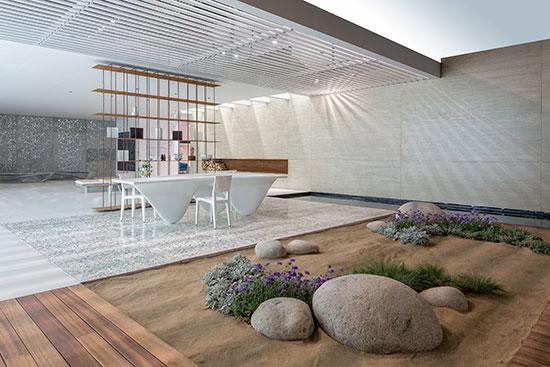 Garden: Arid plants in a sand pit compose a landscape that resembles that of the Greek islands. The water element, inextricably connected with the Mediterranean landscape, couldn't of course be absent from the scenery.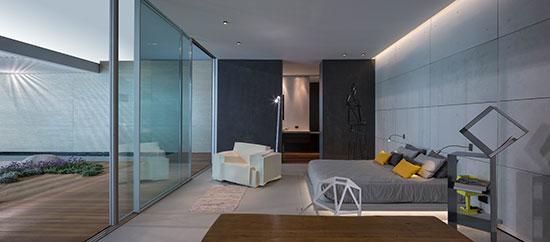 Room: A contemporary space with cement floor, white furniture and built-in bed, which could be found in a Cycladic hotel, comforting the visitor with its welcoming nature and its unpretentious feel.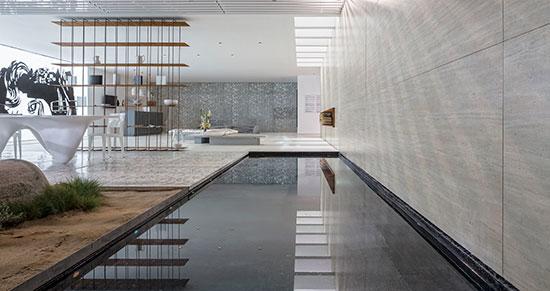 The art
Hosted in the lobby, the imposing work of the Greek artist Apollo Glykas, is affiliated to the architectural approach of A31, since it constitutes a modern implementation of Shadow Theatre, In the premises, visitors can also admire exquisite materials and artwork (Sponsor: Zoumboulakis Galleries).
Emotions
The applications of light through different perspectives and filters (modern trellises, skylights, pergola) trigger the visitor's emotions, since surprise is being succeeded by warmth, feeling of safety and intimacy.
Τhe People
Architectural design, Curation: Praxitelis Kondylis, Architect
Project Management: Panagiotis Karras, Civil Engineer
Design Team: Praxitelis Kondylis, Stephanos Nasopoulos, Christos Spetseris
Photography: Christos Drazos