Google Campus designed by Jump Studios, photography by Gareth Gardner
Coworking spaces have sprung in big cities around the world like San Francisco, Berlin and London, to cover the needs of business start-ups, frequent travellers, work-at-home professionals and freelancing practitioners. The concept behind these premises is quite simple. To offer a flexible shared working space where someone can have access to a desk, meeting rooms, socializing areas and high speed internet connection whenever they need it. Most importantly though, this less formal working culture enhances networking, collaborations and synergies among talented people of the same interests and goals. Google Campus in London, is the new coworking space for start-up technology companies powered by Google, with partners Seedcamp, Tech Hub, Springboard and Central Working. Located in a seven-storey building in an area nicknamed Silicon Roundabouts in Shoreditch, Google Campus offers a diverse program of facilities to accomodate different working scenarios and events, within an inspiring and sofisticated environment designed by Jump Studios.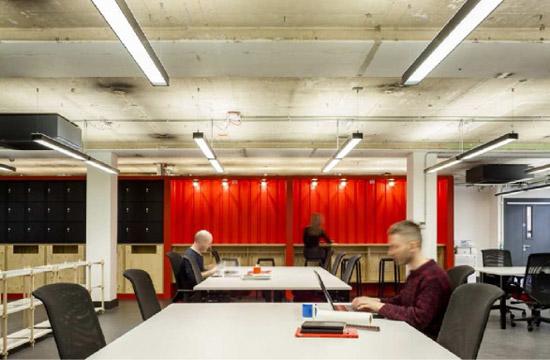 Revealed structural elements combined with utilitarian materials create a raw workshop aesthetic, photography by Gareth Gardner
The building was first striped off to its core, revealing its elemental structural elements and then layed out with inexpensive and utilitarian materials such as plywood and linoleum. Thus the building itsellf, reflects the work-in-progress nature of its program. The ground floor and lower ground levels of the buillding host the reception, holding area, a presentation room, a cafe, informal meeting and workshop spaces. A wall of reclaimed fruit crates to serve as shelving for books and display, bright red roller shutters, plywood seating and bicycle stations complete the overall low-tech approach in creating an intriguing socializing space accessible to both regular residents and occasional visitors.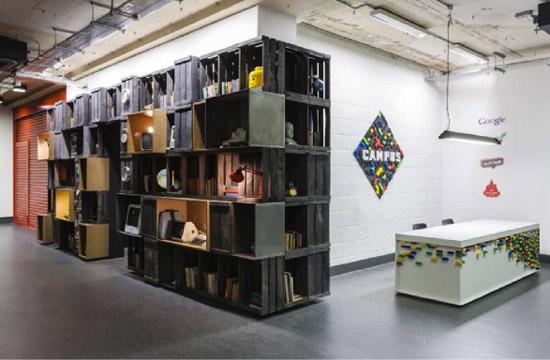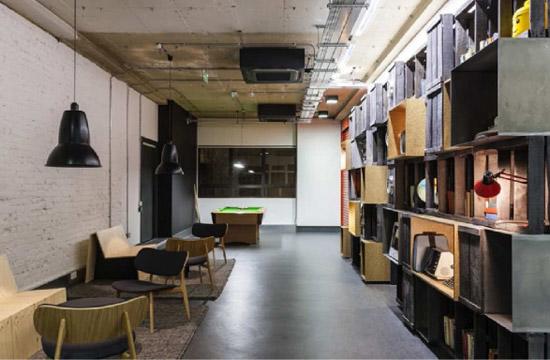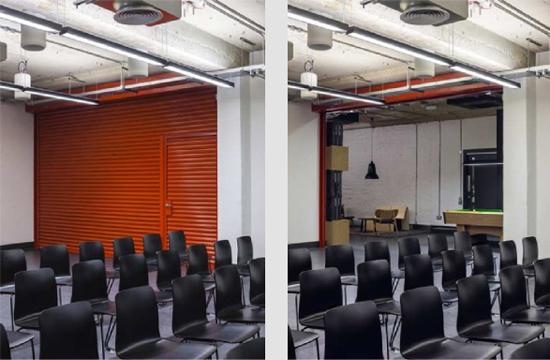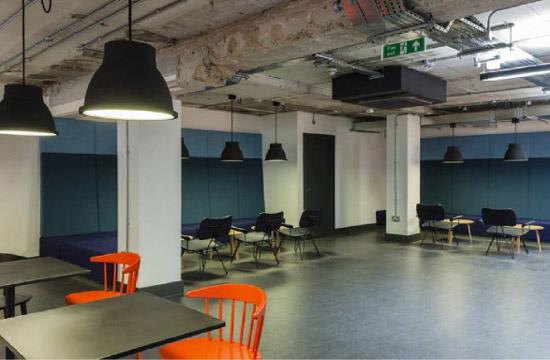 Socializing spaces configurations, photography by Gareth Gardner
Regular residents of the building are hosted in open plan work spaces, found in the upper floors. Here, bright red shipping containers separate circulation from main office area to soft seating areas and relaxation nooks, while functioning as hot desking units, personal lockers, recycling stations, video conferencing/meeting booths and kitchen.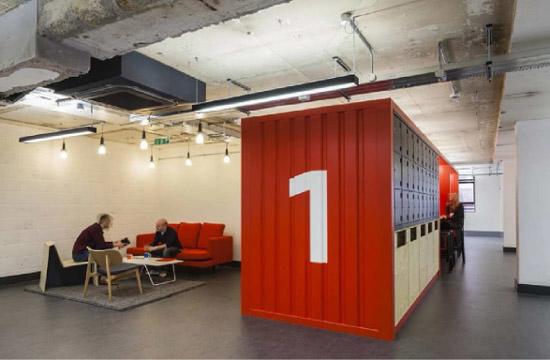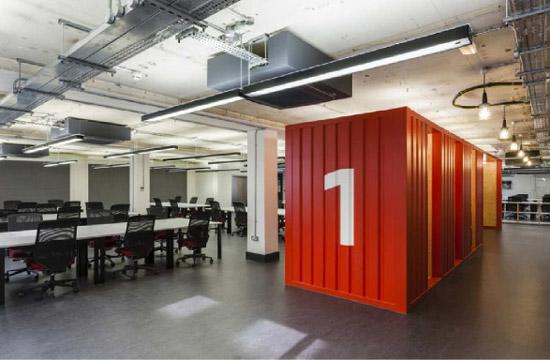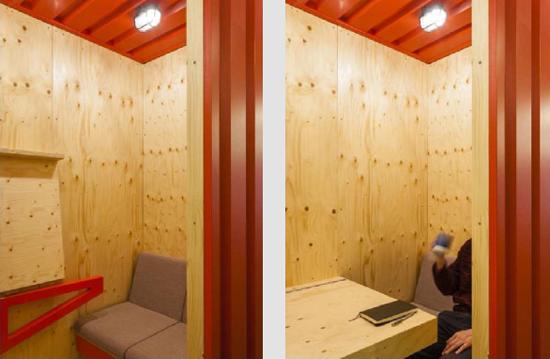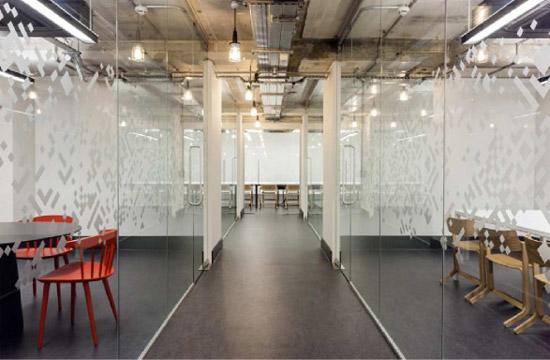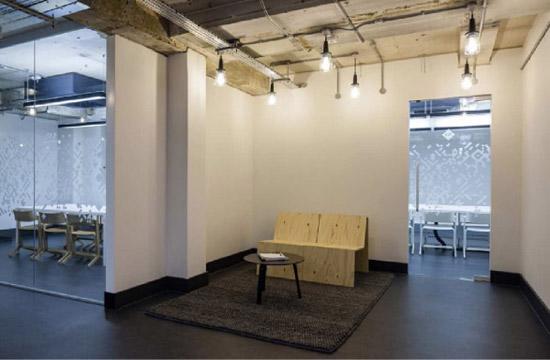 Working spaces and informal meeting areas configurations, photography by Gareth Gardner
Source: Jump Studios