City Talks is a series of short interviews we will be hosting from this week on, showcasing and discussing the work of creatives that draw inspiration from the urban environment. Starting with Athens based Cypriot artist Philippos Theodorides, this new column sets off to explore the ways and means creatives are related to notions of architecture and the city.
Philippos Theodorides is a painter who has in a way gradually moved into Illustration. Born in Cyprus and currently based in Athens, he runs Egg studio collective along with Daniel Egneus and Paris Koutsikos. At their studio, from one window you can spot Acropolis, and when looking down from the other Aiolou street unfolds. A commercial street connecting totally contradictive disctricts of Athens, from bourgeois Plaka to run-down Omonoia. Philippos gets inspiration from this setting, everyday city life, friends, food and childhood obsessions and with his drawings he tries to filter all that.
What made you decide to settle in Athens?

After completing my studies in London, I could never thought of moving back to a small country like Cyprus. On the other hand I was always drawn to the Mediterranean so Greece and Athens was the next best choice.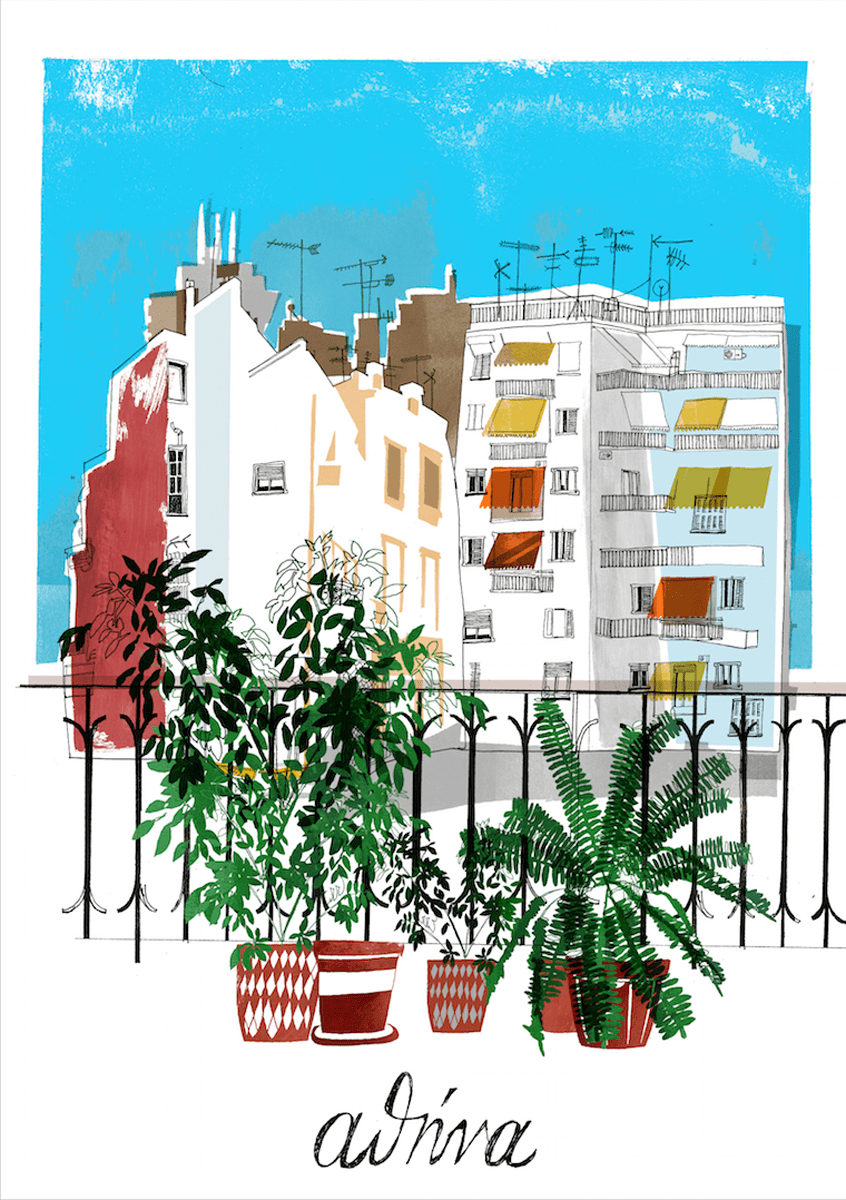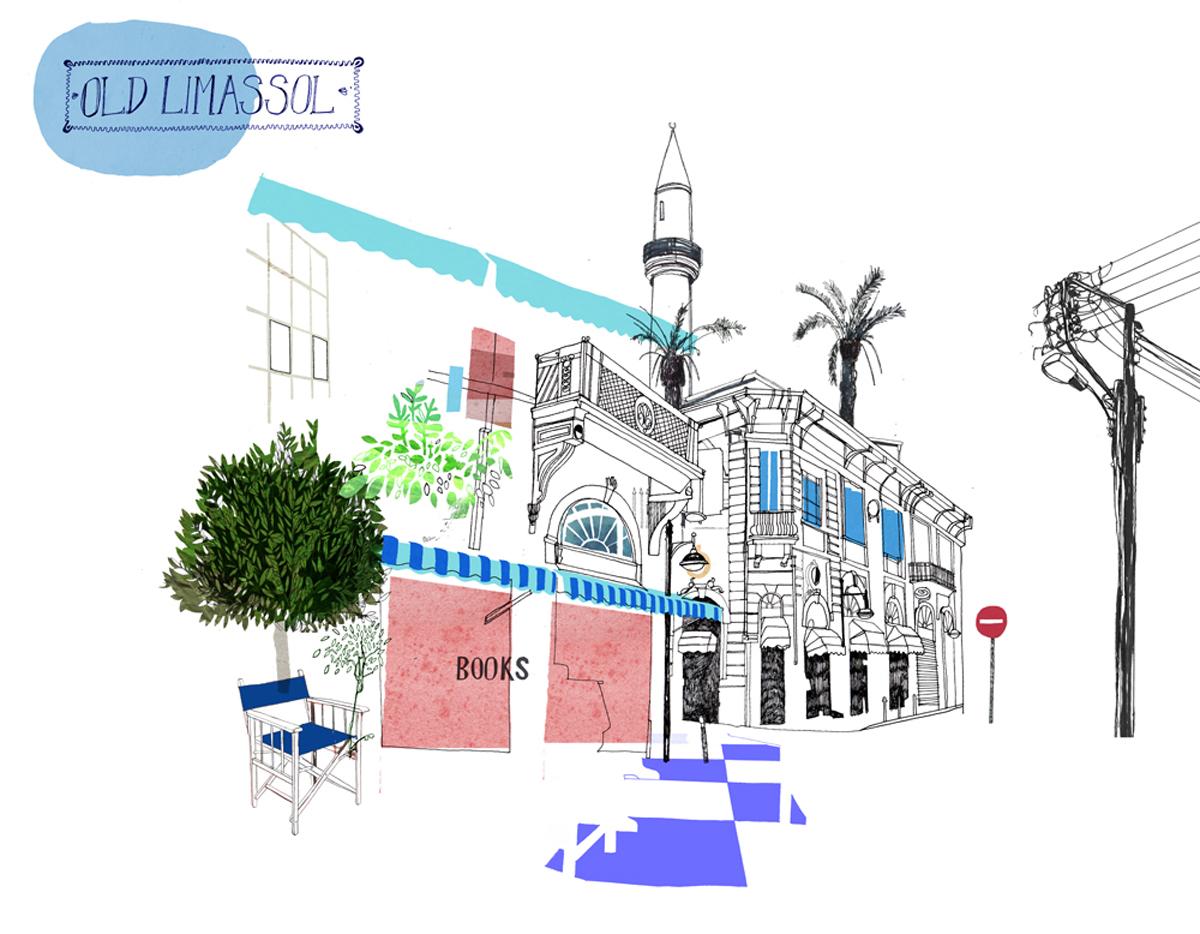 Your work gives an impression of cities as a mixture of diverse layers, how do these images emerge? Is this how walking in a city feels for you?
A city like Athens is interesting because of its diversity, lack of perspective and the lack of scale in the way it is built. Walking in a city like Athens where everything is fragmented, feels sometimes like walking into an ever-changing cubist landscape, your eye is replacing the last image in your subconscious with a fresh image, which stands in front of you. Also the sense of abandonment is another element that makes the city interesting. Not only the ruins among the buildings but also the buildings from the 1970s and 1980s, which stand batched next to each other like people who inevitably get old but never die.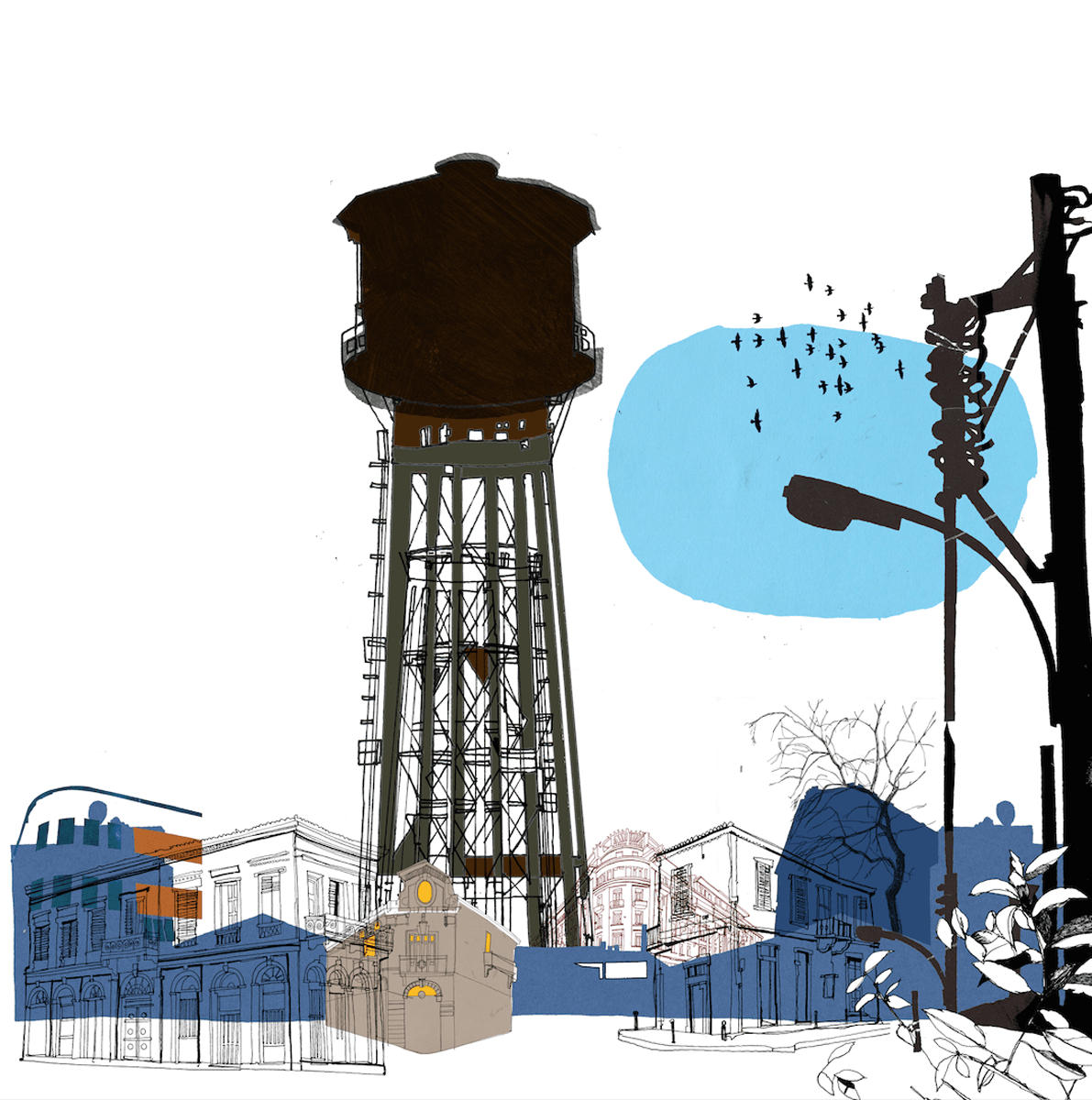 Which city-spots do you look for?
I look for the hidden spots as well as the squares or roads like Aiolou, which stretch between Plaka and Omonoia. Also Panepistimiou and Stadiou two of the main avenues of the city. There are many interesting spots in the different neighborhoods like Pagrati, or Koukaki and Metz. I also like the statues like the one of Kolokotroni, which is a trademark of Athens, I think. Lately I draw balconies because I 'm interested in how you view a city from above.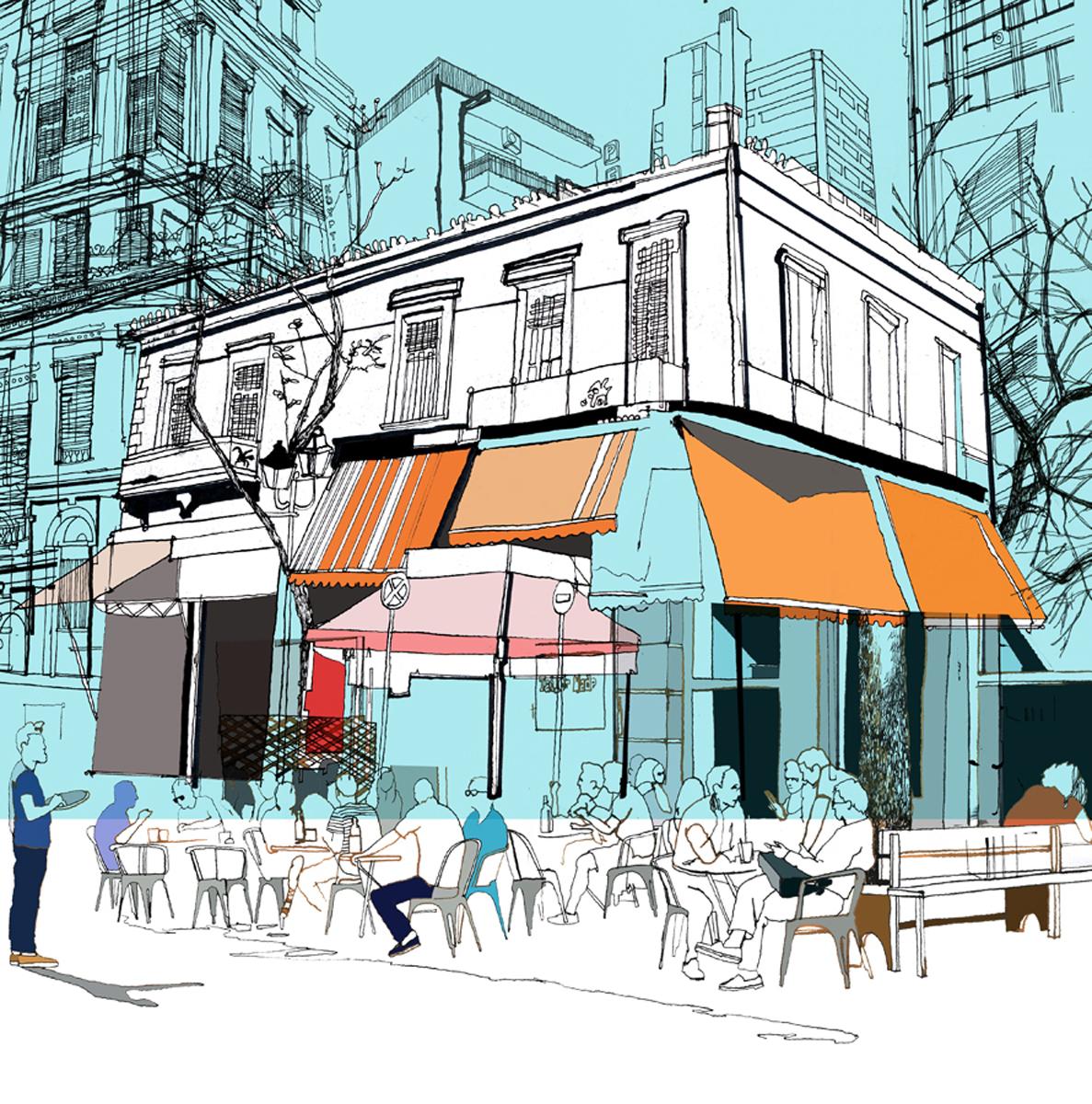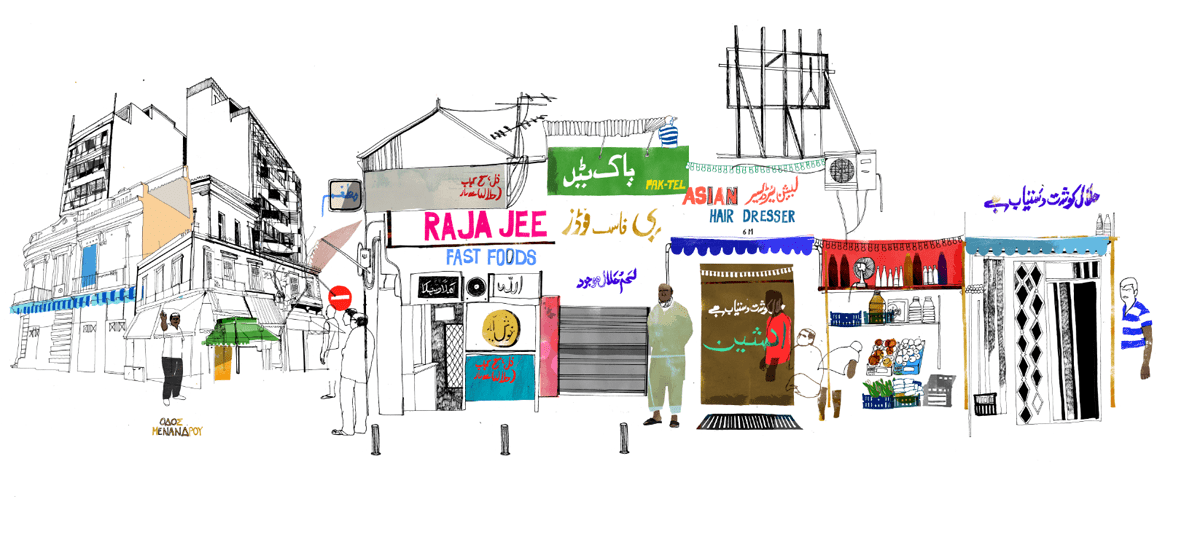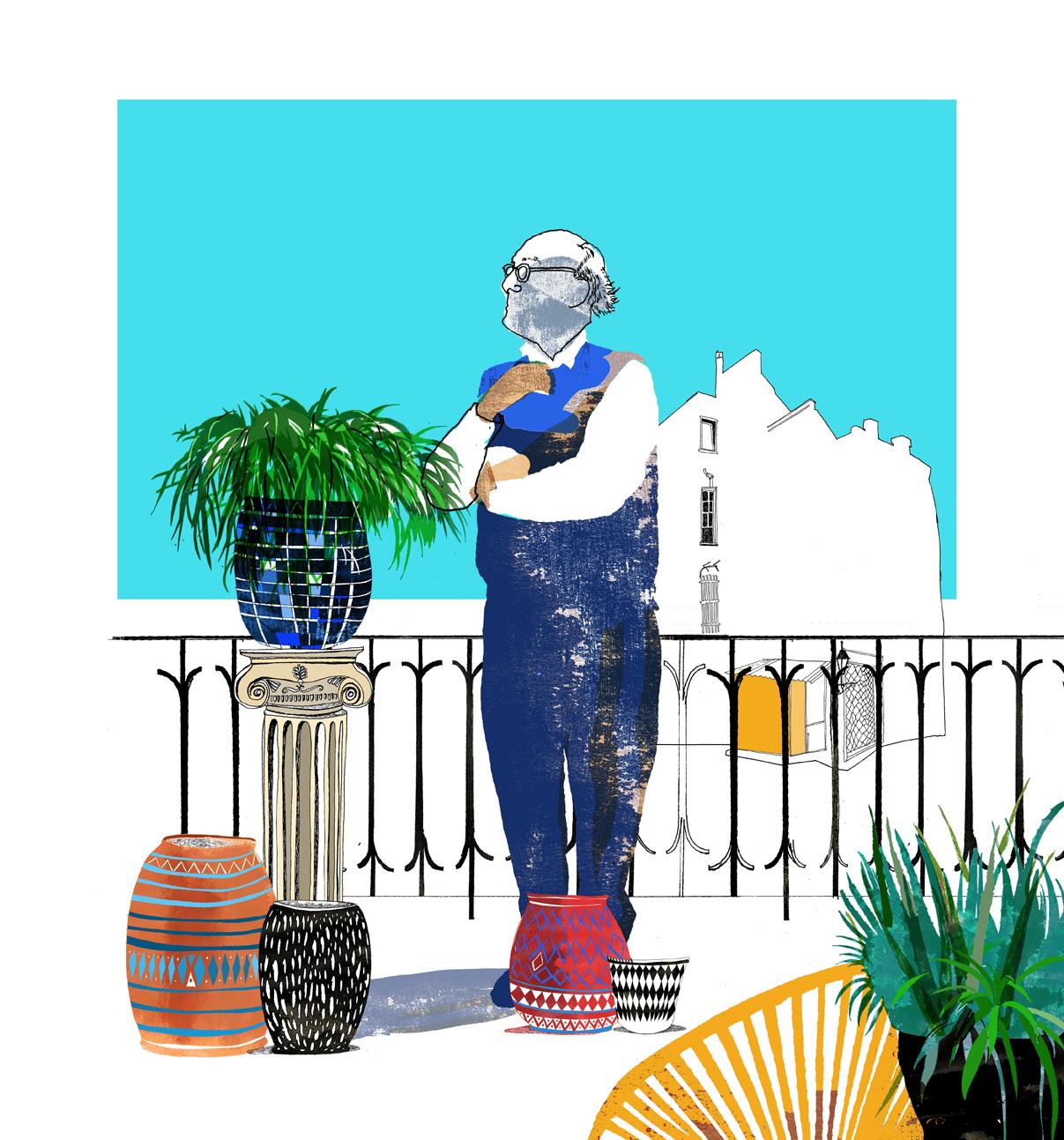 How does the perception of the city change throughout your life?
When depicting Athens or any other city, I collect elements and details that are interesting for me and combine them in one image. I am not interested in depicting a realistic image of the city, something that I would expect from a photograph. The city is the people that live in it and as people are moving, they carry their experiences thus carrying many cities within a single city. My perception of the city is changing all the time because its centroid alters.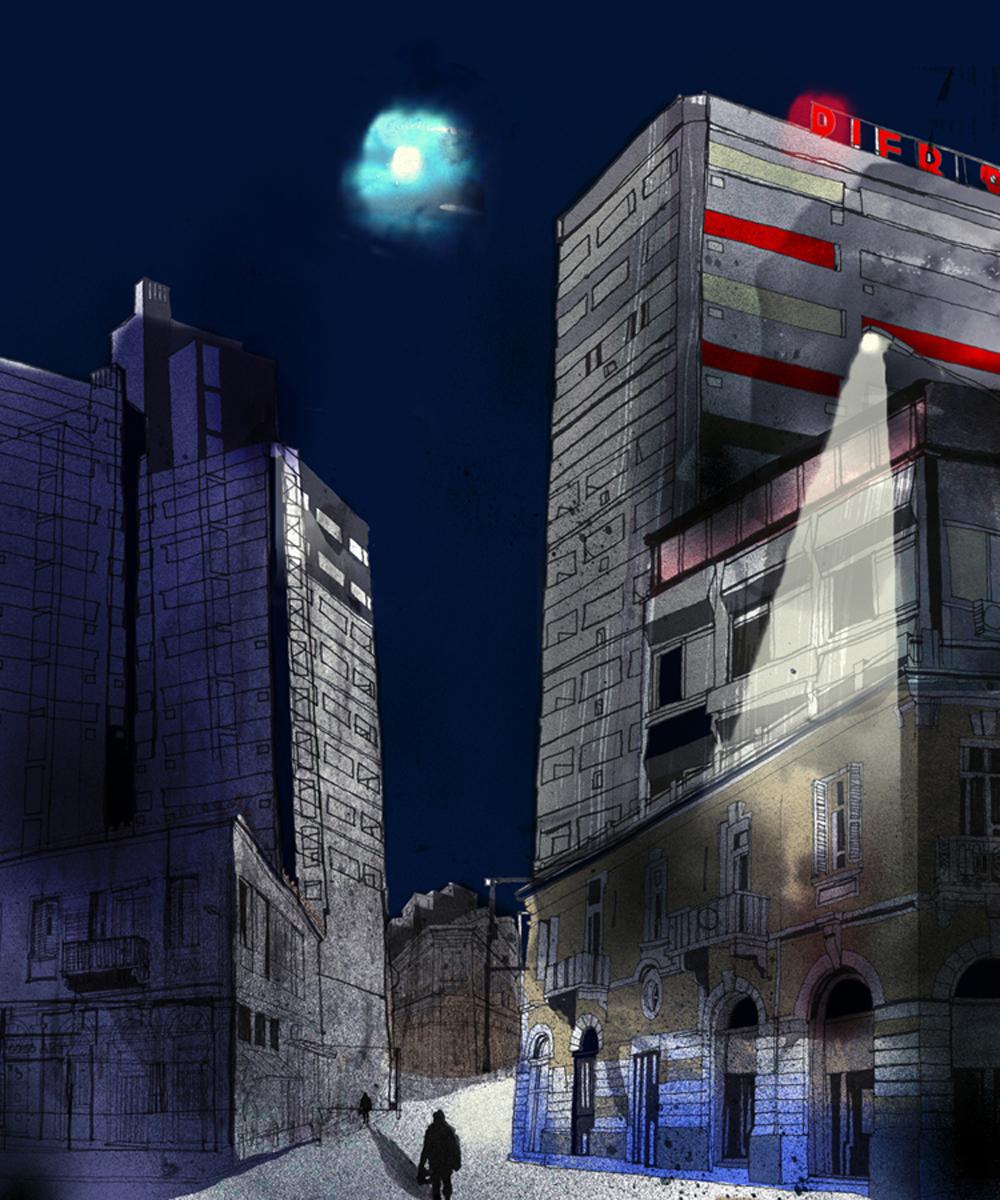 Which is your favourite book or film related to cities and why?
The book that made a great impression on me on the perception of architecture and the city was ''Invisible cities'' by Italo Calvino. Another book, which uses the city as background and focuses on how the city affects its people, is the ''New York Trilogy'' by Paul Auster.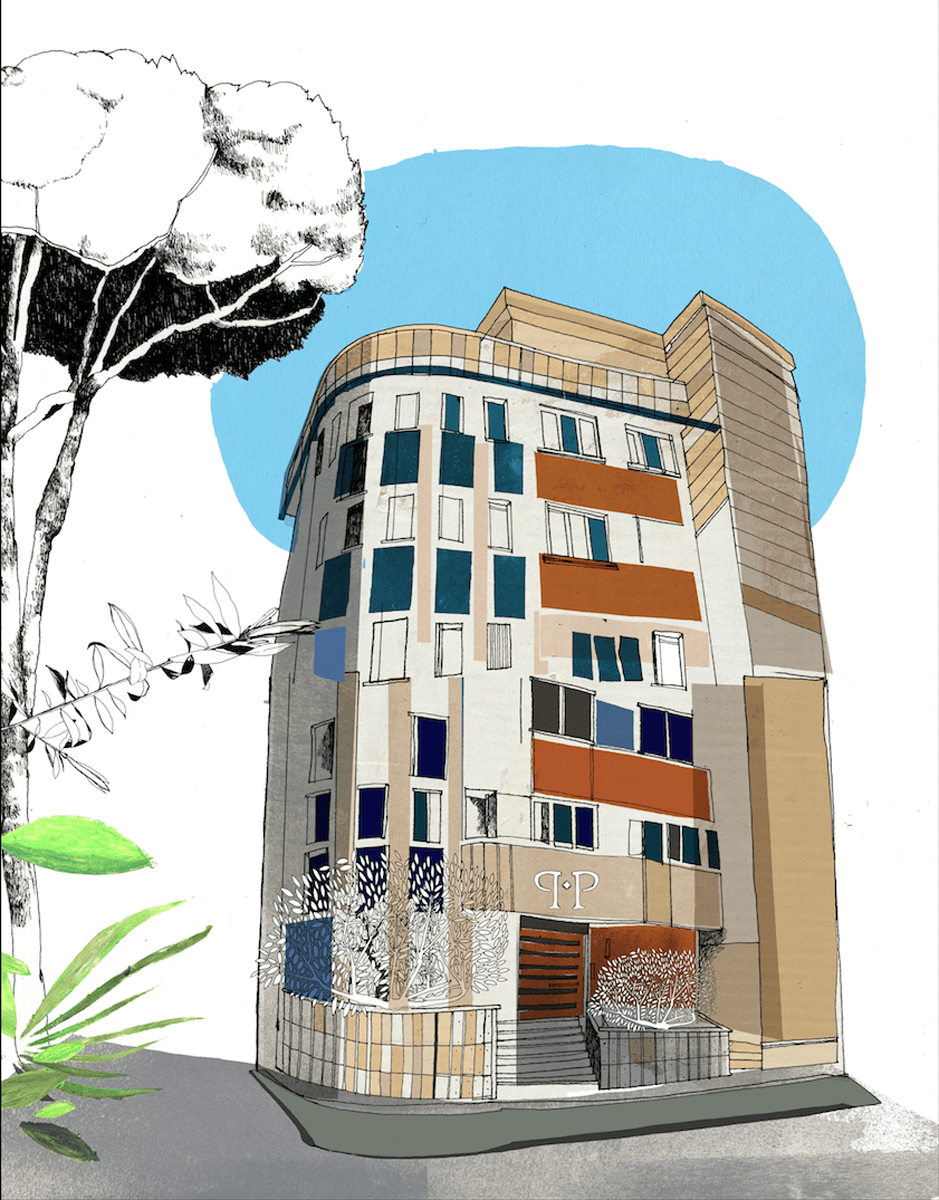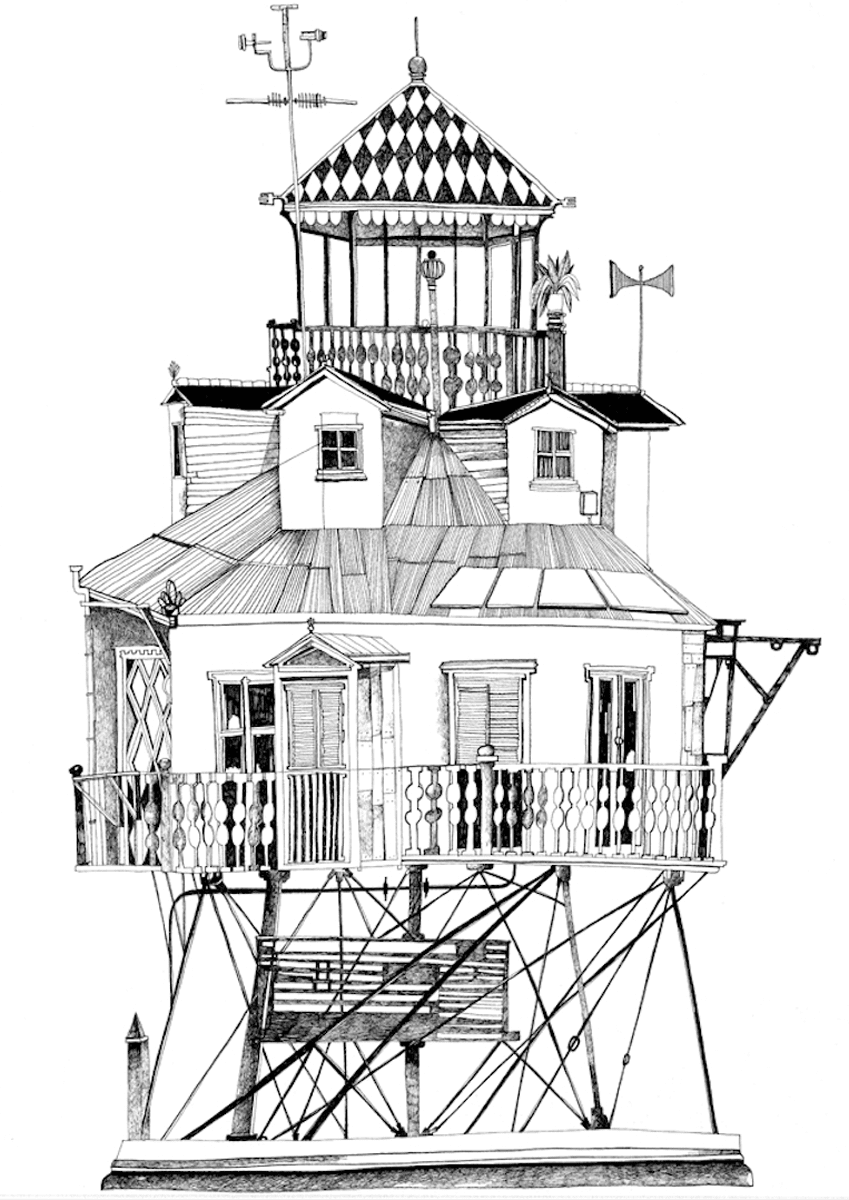 For more of his works make sure to visit his website www.philippostheodorides.com