Letterscape is an outdoor installation of 4-meters-high and 2 X 3,5-meters-wide metal constructions shaping the name of THE MALL. The 3-dimensional letters are placed at a wide, empty and windy oval-shaped terrace of The Mall Athens – a large shopping center in Athens. The open-air terrace is a rather transitional space where people move from the train and bus stations to the entrance of the shopping center or the street. It is elevated above the street level, with an outstanding view of Imittos Mountain and the surrounding cityscape, but was initially lacking urban accommodation that could provoke or generate any type of activity. The installation of Letterscape serves –among others- this particular purpose: it creates an urban landscape that can be inhabited by the people, as a seating or play area. At the same time it organizes the space, creates an entrance corridor to the mall and -from a specific point of view- presents the brand name of THE MALL ATHENS as a sign. The 3-dimensional metal constructions transform the letter-symbols into useful 3-dimensional spaces or urban furniture: a bench, a bed, a canopy, a planter, a gate, a wall, a slider, etc. At the same time they serve as a symbolic background for photos and selfies.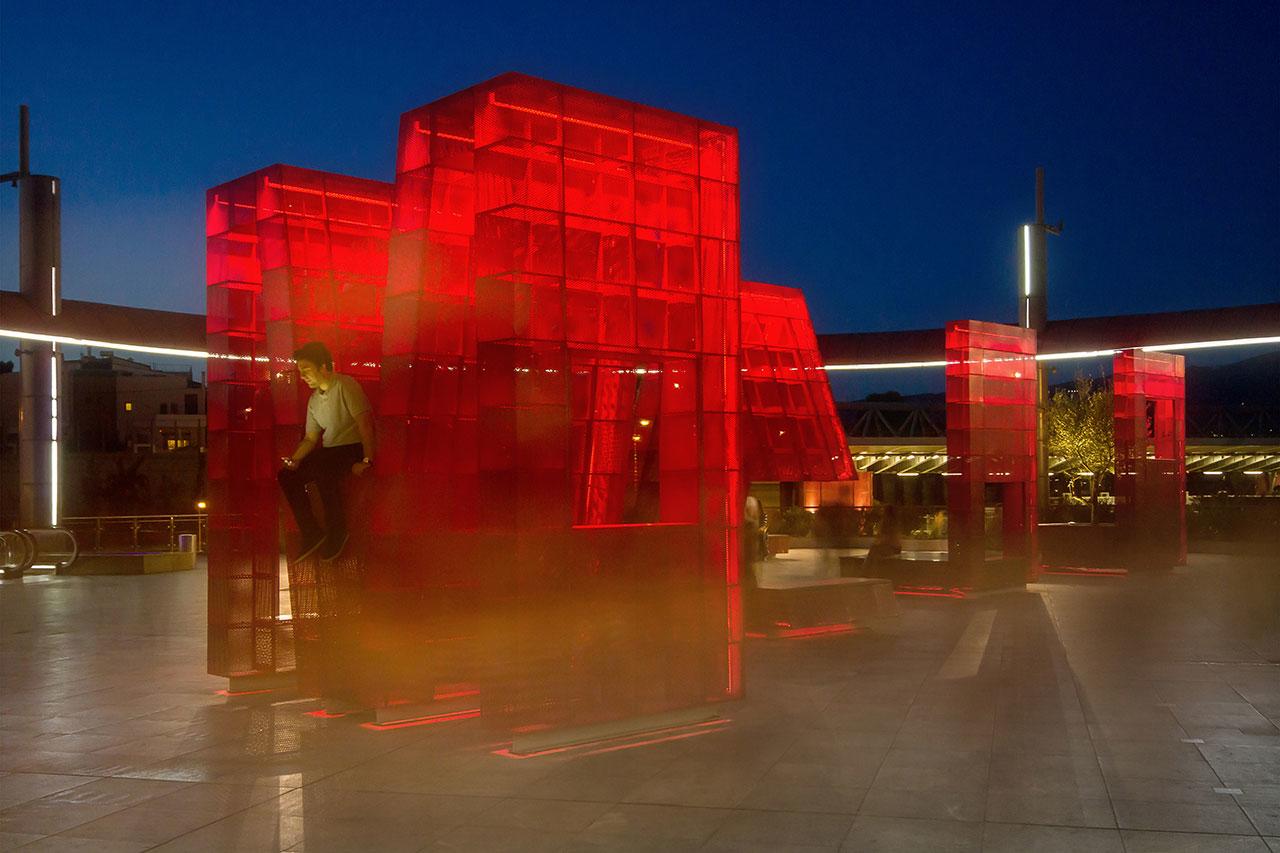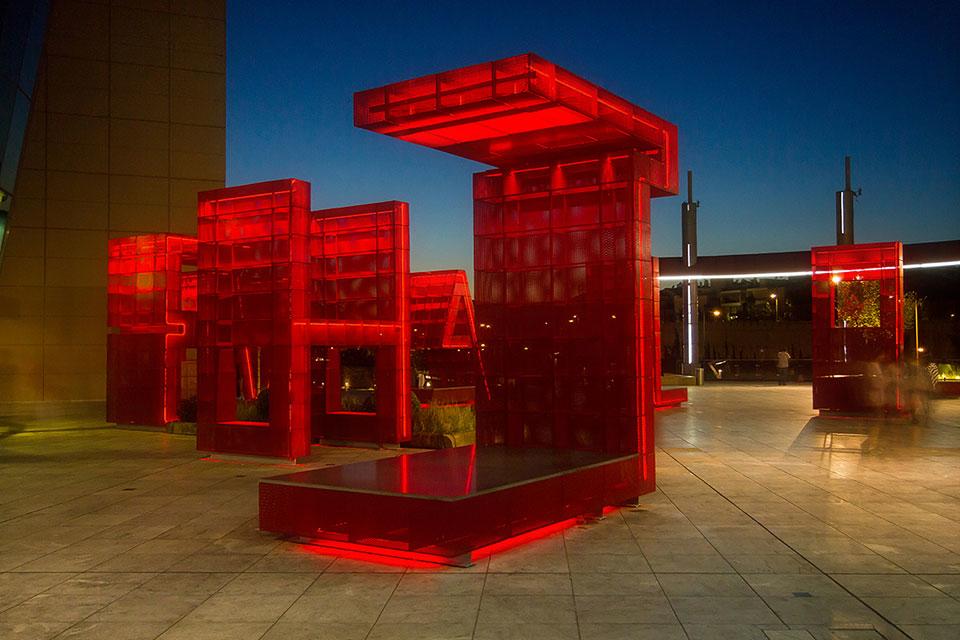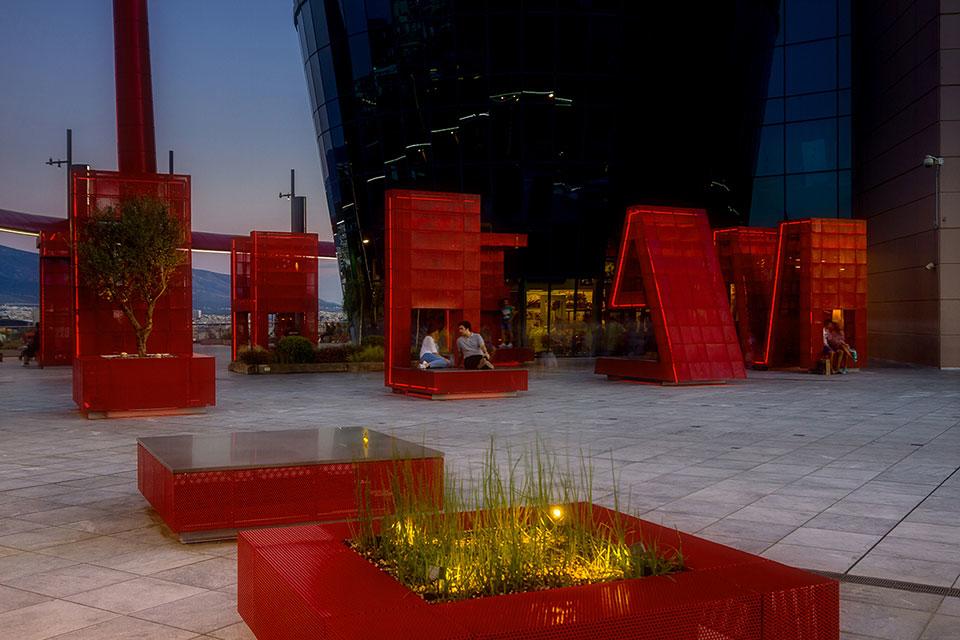 The red color of the letters –the color of the original logo of the shopping center- transforms them to gigantic playful pieces of sculpture, while the perforated skin creates interesting motifs of light and shadows, allowing for various levels of transparency. The skin and the inner structure of the installations form a single structural system that strengthens the homogeneous, abstract nature of Letterscape.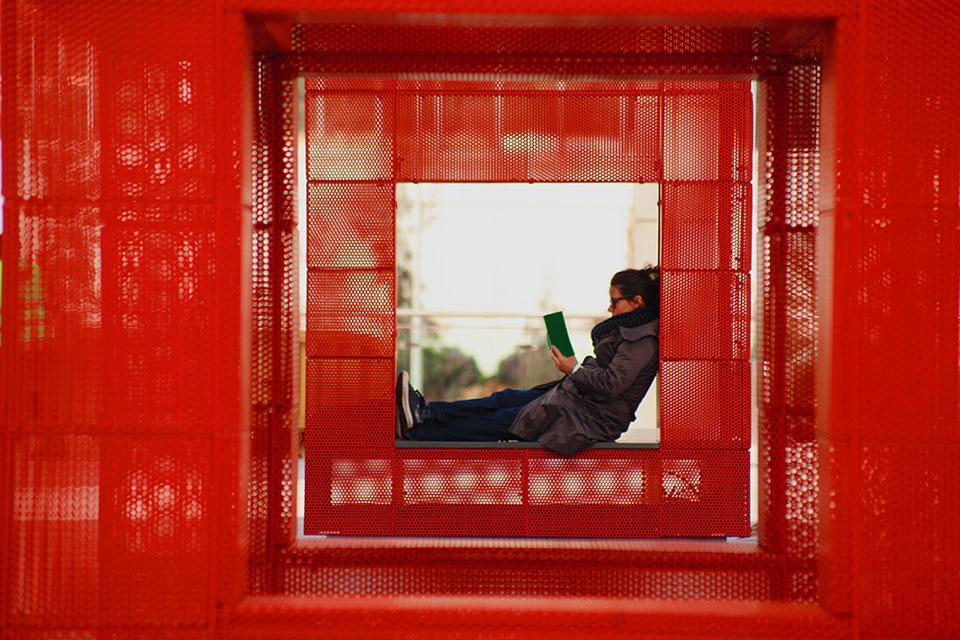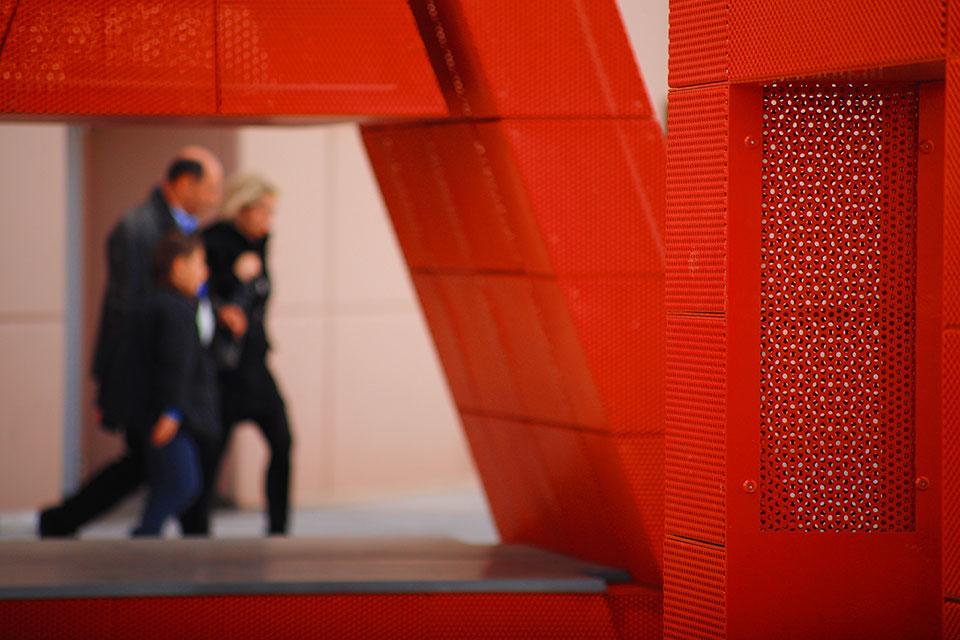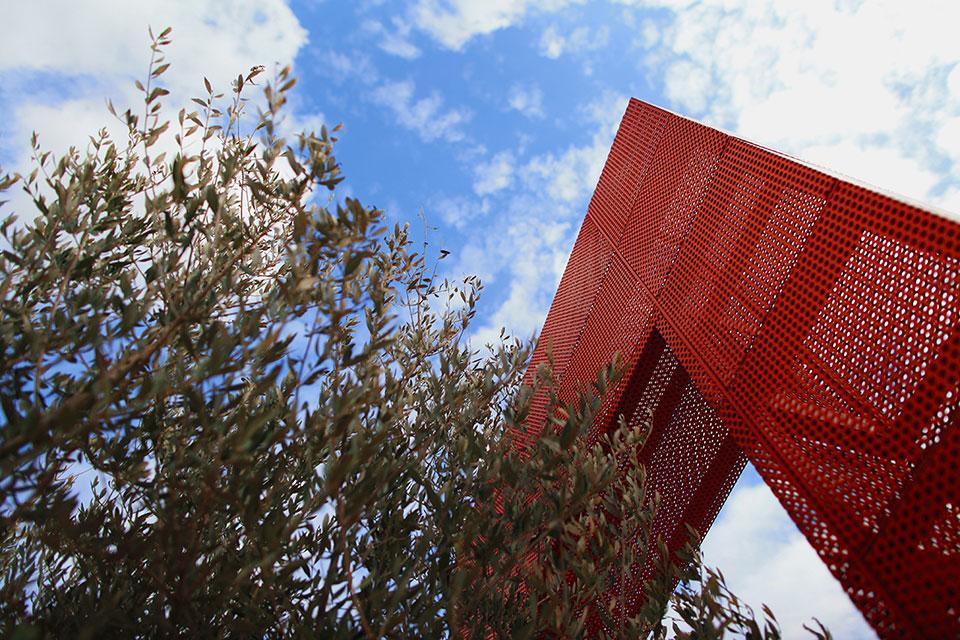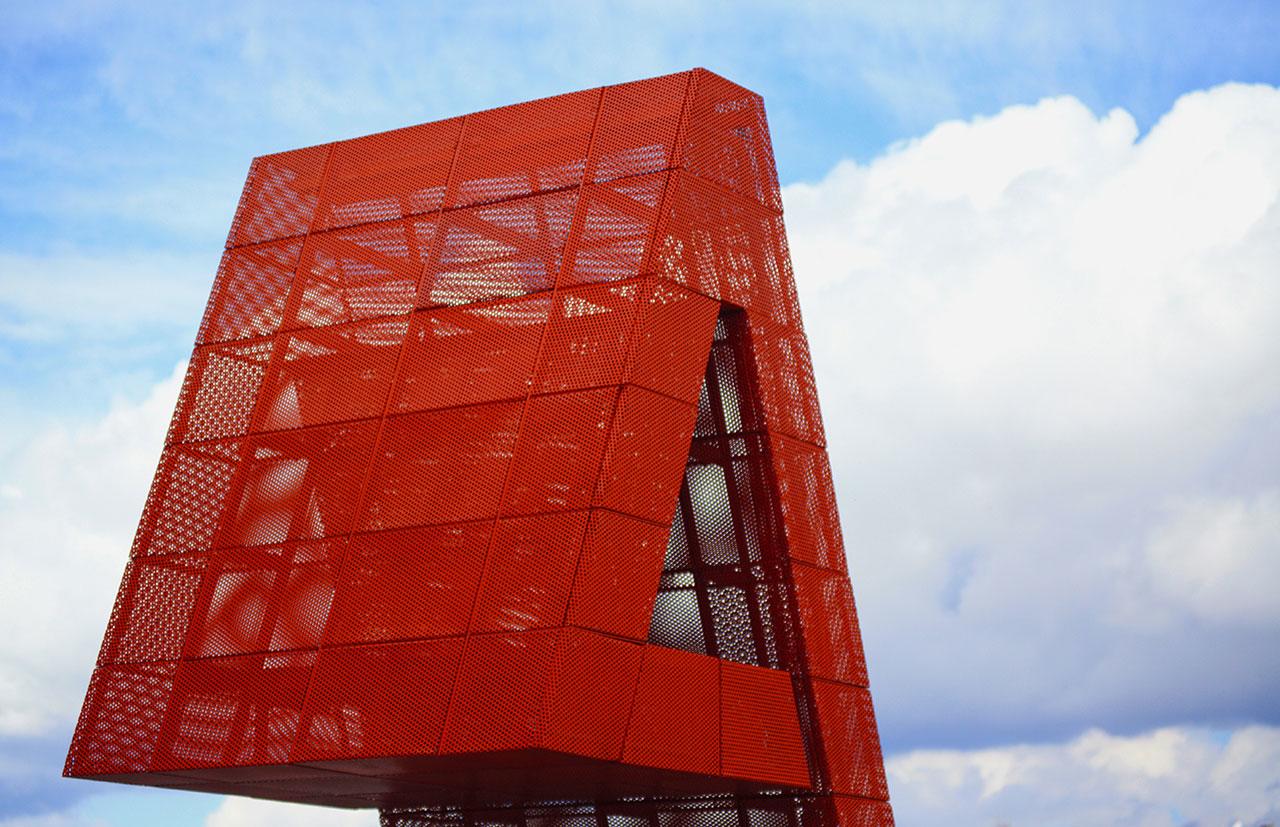 Project Info
Location: Athens, Greece
Architects: Agapi Proimou and Stella Pantelia
Collaborators
Architects: Zoe Balabani, Virginia Malami, Lefteris Schetakis
Civil Engineer: Manos Kyriazis
Metal Construction: CON METAL SYSTEMS – MYZITHRAS O.E.
Lighting: L4A
Photography: Ion Papaspyrou (Tokomburu) (day shots), Kostas Gkikas (night shots)
design year: August 2013 – February 2015
Agapi Proimou and Stella Pantelia are Athens based Architects. Their project Letterscape, an outdoor installation for THE MALL, Athens, has been selected to be showcased at the 8th Young Architects Biennial to take place in Athens in September, proudly supported by SIAS SA.