The study area is located in an urban area of Thessaloniki, on the crossing of Egnatia and Botsari streets. The specific site was formerly run by a stream and is articulated from an array of fragmented open spaces. Empty lots and playgrounds alternate with green spaces and incomprehensible squares in a disorganized way. There is no spatial succession, while each of its parts appears particularly rundown.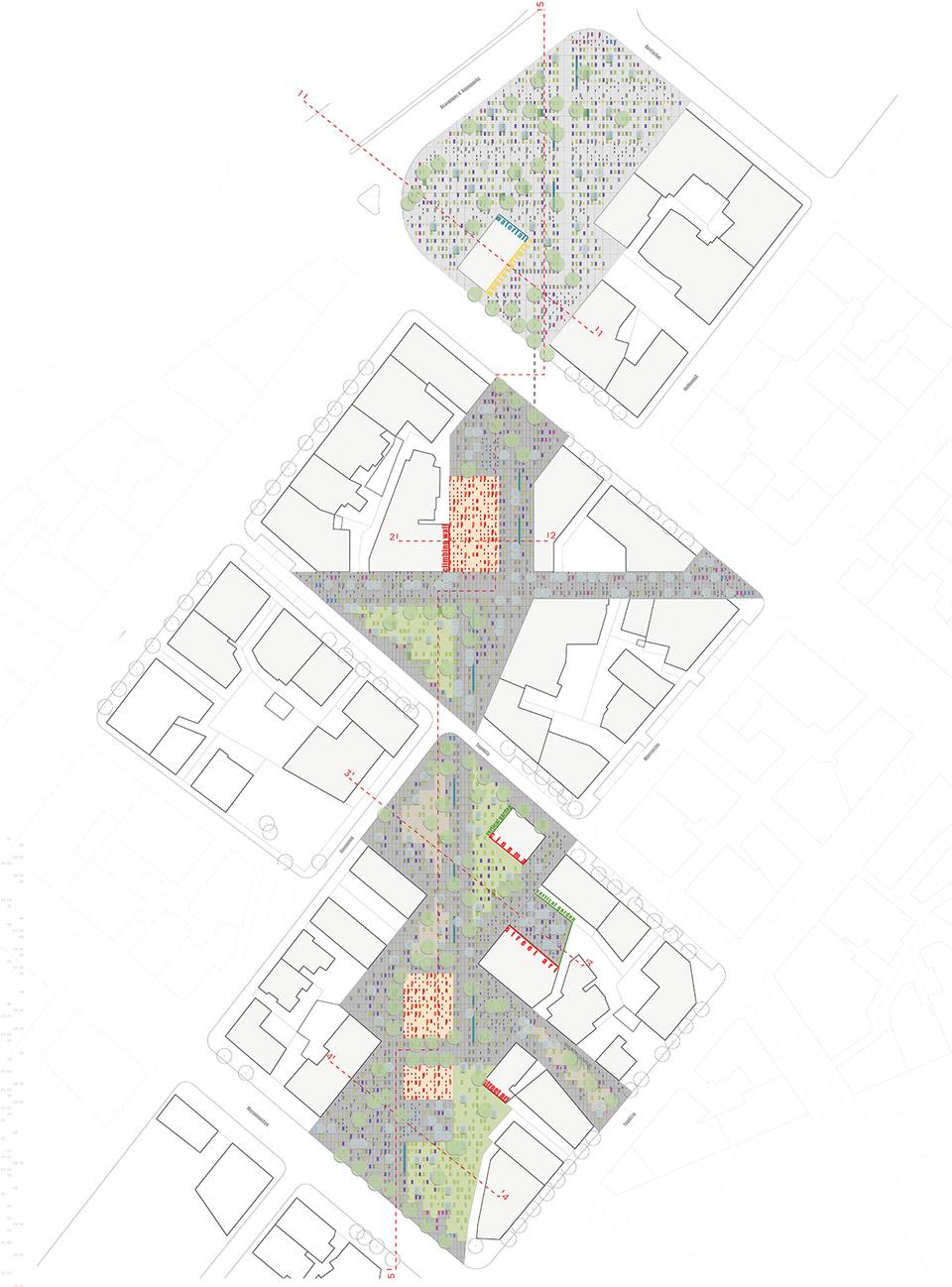 This study identifies the major problem of fragmented public space and proposes that the area is perceived as a single spatial unit and thus organized as an oblong continuous Square run by continuous pedestrian route. Concurrently, it articulates into three distinct parts: an urban square, a transitional zone and an enclosed urban courtyard. Highlighting the user as a priority, the design intends to create a multi-dimensional space with the ability to meet the ever-changing needs of a wide range of users. The proposal aims at transforming the region into a singular public space that can be perceived in its entity, while simultaneously meeting multiple requirements regarding the aesthetic, functional, bioclimatic and technological upgrading.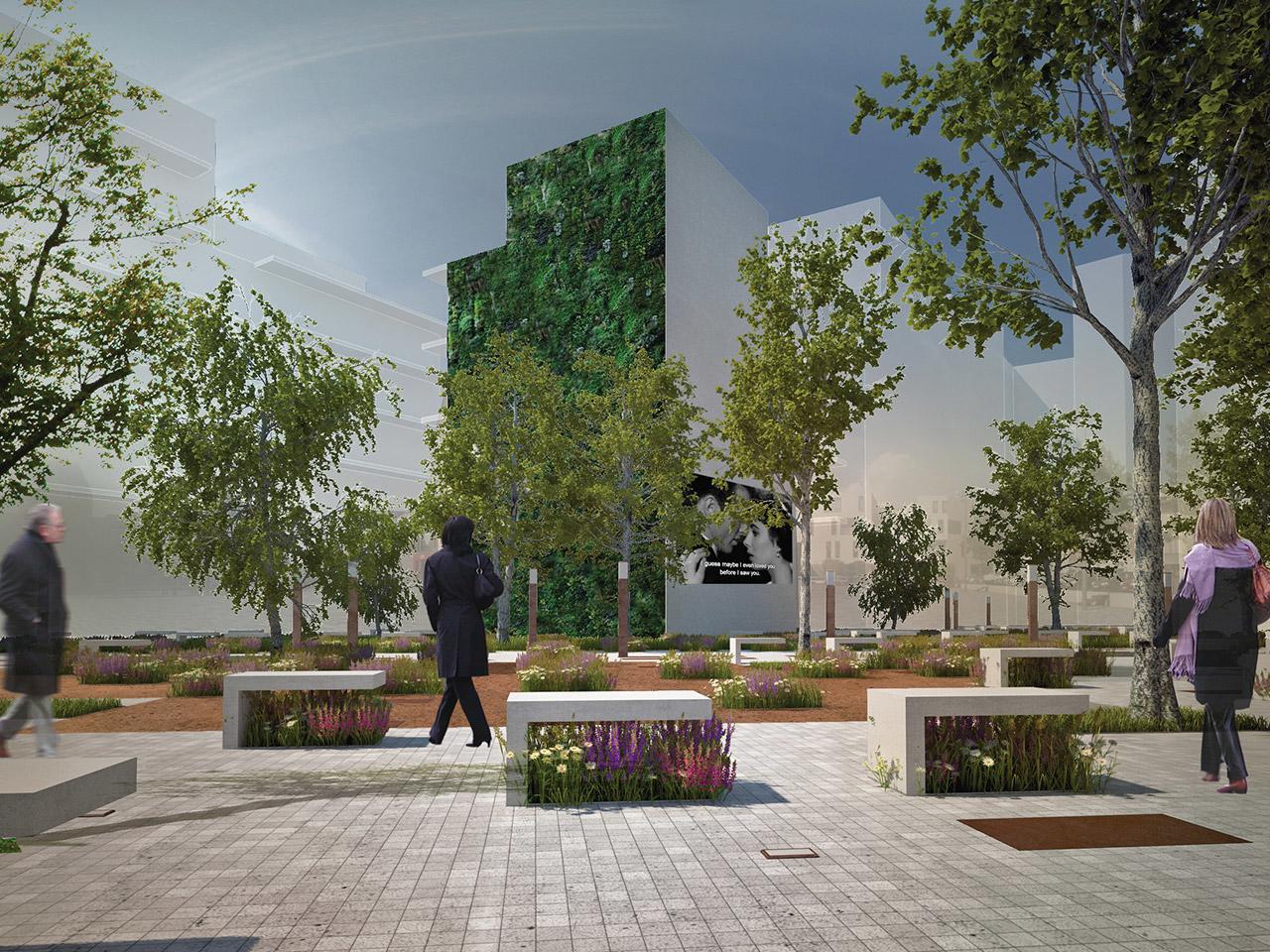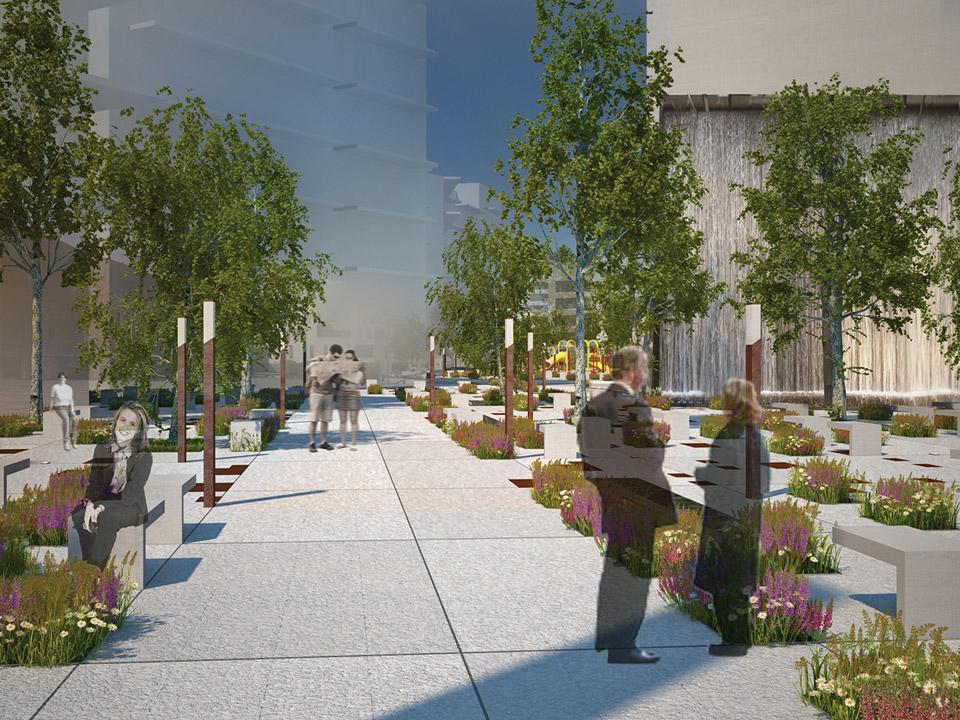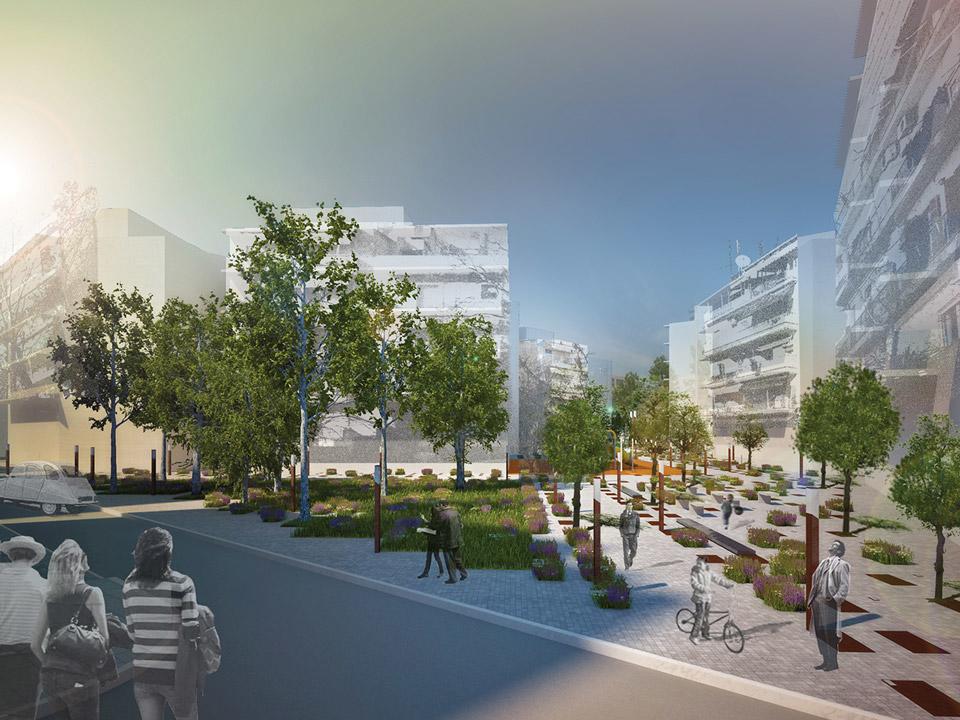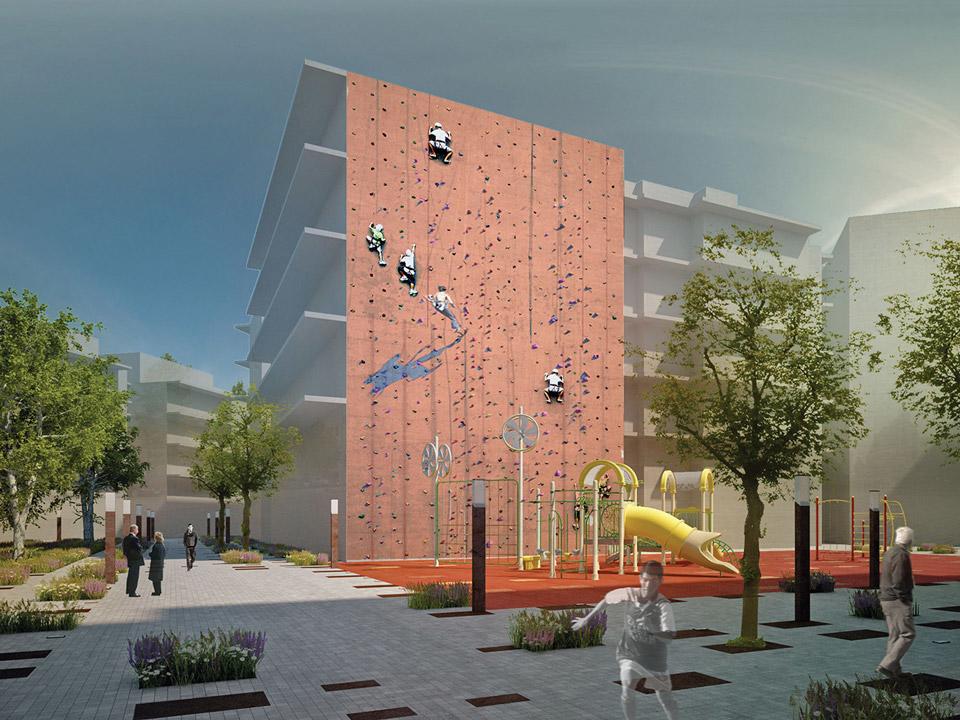 For the data processing and its translation to imagery the format of the "punch card" is used, in a manner analogous with Jacquard looms, creating patterns of increased complexity. The parameters of the solution are analyzed, quantified and transferred through various "punch cards". Their superimposition in the final outcome is where all design categories meet their exact spatial analogy. They are in essence the new stratification that weaves the urban tissue.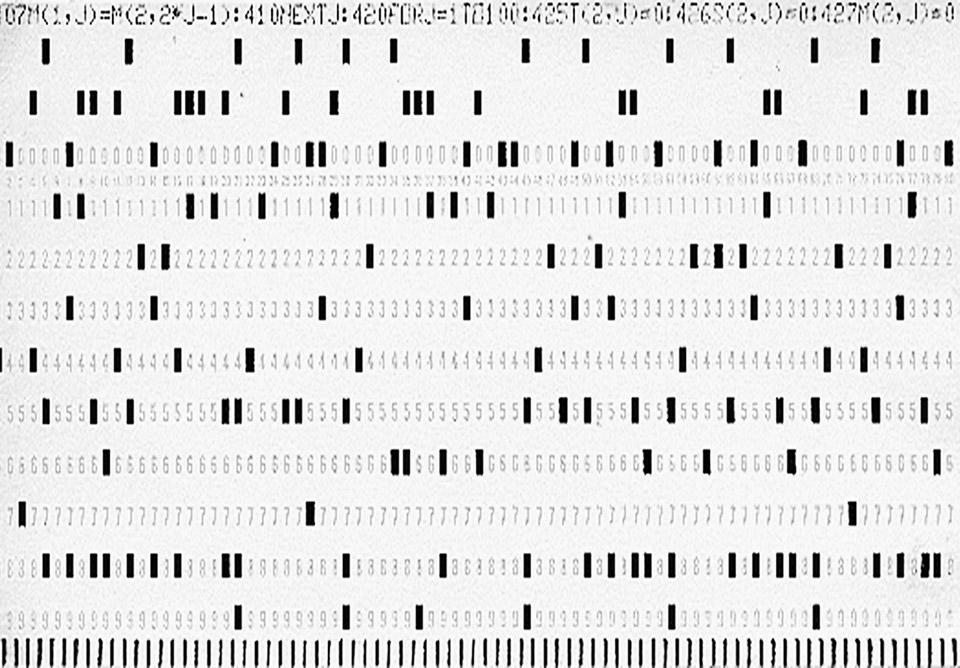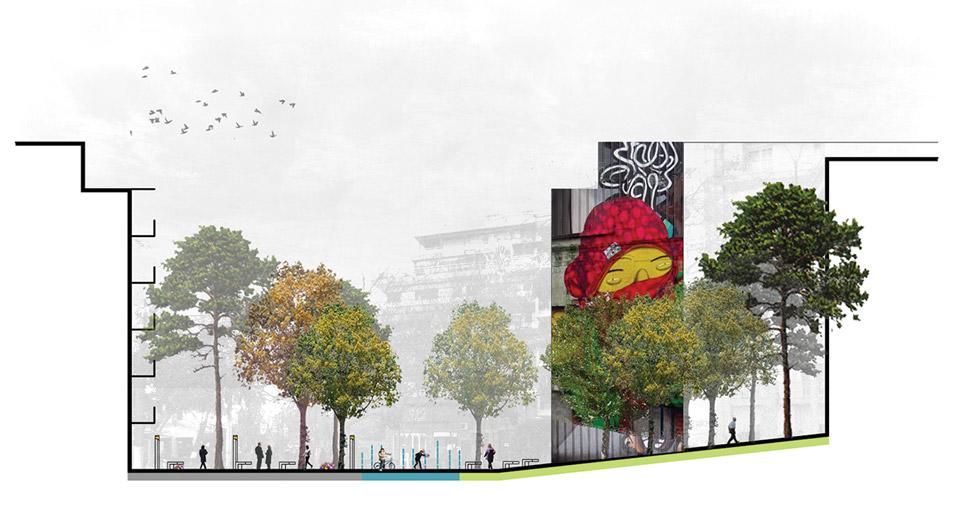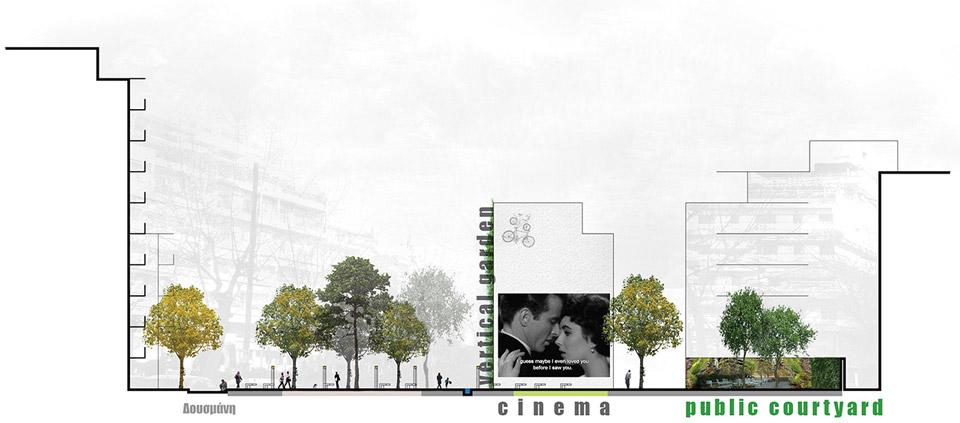 Project info
"Formation & Reclamation of Public Spaces & Enhancement of Landmark Spaces in the urban area of Thessaloniki" Competition
Title: Urban threads | Weaving the urban fabric
Category: Competition entry
Status: 1St Joint Prize
Site: Urban area in Thessaloniki confined by the streets Gamveta – Mitropoulou – Konstaninoupoleos – Botsari
Architects: Polytopon Architecture Studio (Prodromos Vasileiadis, Varvara Karaoglou, Alexia Filippou)
Polytopon Architecture Studio started as a permanent collaboration between Alexia Filippou & Prodromos Vasileiadis, and later joined by Varvara Karaoglou, operating now as a network practice based in Thessaloniki. Their proposal Urban Threads was the winning proposal in the Architectural Competition for the Formation & Reclamation of Public Spaces & Enhancement of Landmark Spaces in the urban area of Thessaloniki, GR and has been selected to be showcased at the 8th Greek Young Architects Biennial inaugurated in Athens in September, proudly supported by SIAS SA.