Image: Tomás Saraceno Cloud Cities, 2011 Courtesy: Tomás Saraceno
Tomás Saraceno's installations shatter traditional concepts relating to place, time, gravity and traditional ideas as to what constitutes architecture. His works are utopian and invite the viewer to play a part in their impact on a particular space, as they reach up to the sky and down to the ground. The artist creates gardens that hang in the air and allow visitors to float in space, fulfilling a dream shared by all humankind. Saraceno draws inspiration from soap bubbles and the incredible strength and flexibility of spider webs.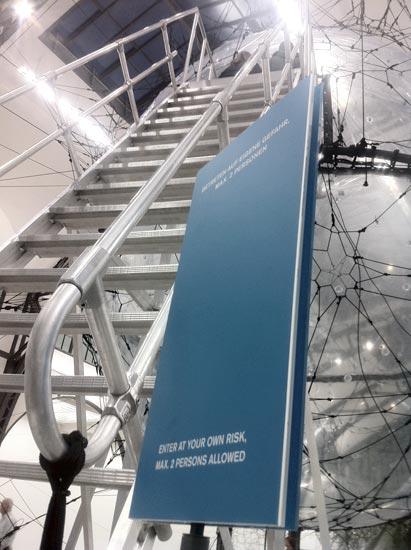 His work was recently exhibited at Hamburger Bahnhof where approximately 20 of his balloon models got on show at one time. The exhibition gave visitors the chance to see for themselves how the hanging settlements interact with each other and the space, not merely by observing them from afar, but by actually entering them.
Source: Hamburger Bahnhof