Atelier Food Still Life, Art Direction Petter Johansson, photography by Henrik Petersson
The result of a creative cooperation between a chef, an Art Director and a Photographer, the visual identity for Atelier Food, is a representation of a city scape built by chunks of edible items. Conceived as a grid to represent the connection between food the society, Stockholm design studio PJADAD created this edible miniature urban landscape to communicate the work of Atelier Food, a project that seeks new solutions and innovation through food.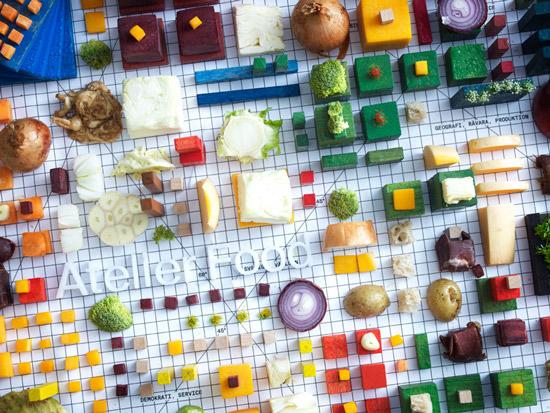 Initiated by top chefs such as Stefan Eriksson and leading people from branches such as communication, science, culture and business, Atelier Food links food with sustainability, energy, culture, urban development and transportation. The project also link chefs with artists, designers, scientists and business developers. Together they seek global solutions and innovation through cooking, food labs and discussions. Atelier Food is represented by its on-going workshops and as a restaurant based in Stockholm, Sweden.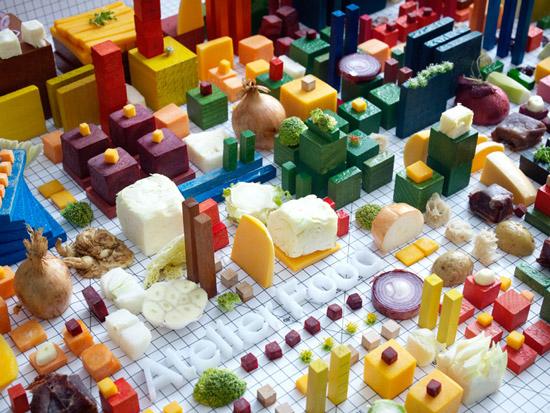 PJADAD which stands for Petter Johansson Art Direction and Design, is a small experimental studio that works in the fields of strategy, communication and design and comprises art director Johansson, graphic designer Oskar Svensson and copywriter Anton Wigbrand.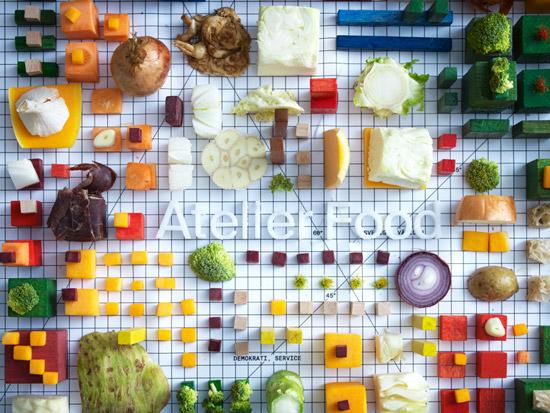 source: PJADAD