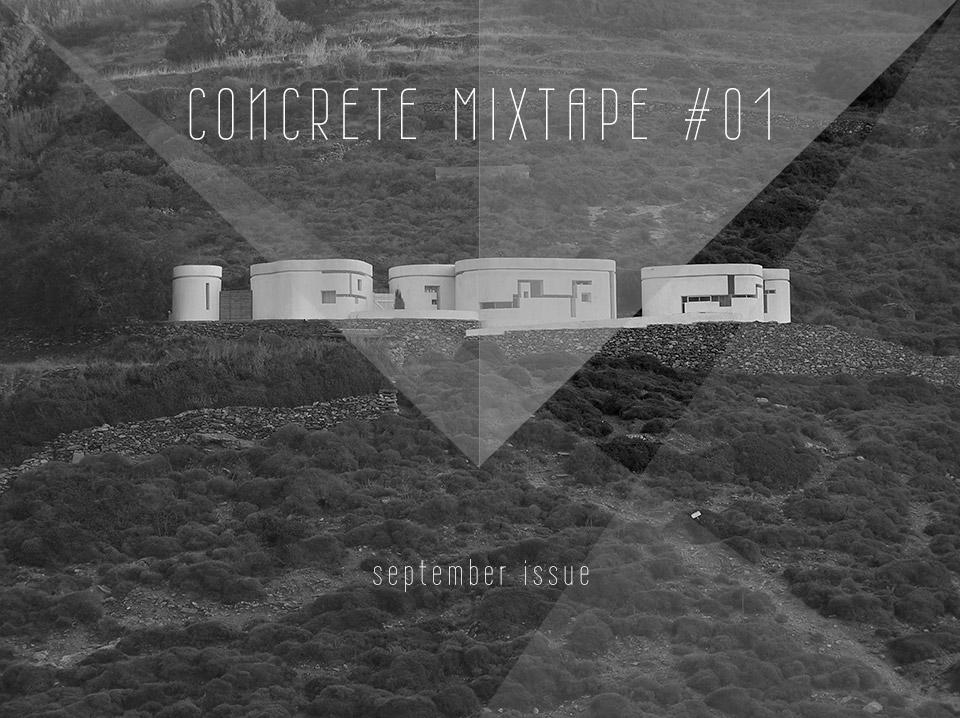 photo: jv.revolution
We are excited to kick off this new season, presenting 'Concrete Mixtapes' a monthly series of mix-tapes, produced in collaboration with Fake Office. Sias blog invited Athens based Fake Office, to put together 12 sound tours, inspired by 12 iconic buildings of Greek modernism. September issue guides us to Iannis Xenakis vacation house in Amorgos (1966).
Concrete Mixtape #01 by Fakeoffice on Mixcloud
The Vacation house in Amorgos was designed by Iannis Xenakis for the French composer Francois-Bernard Masche in 1966. During this period, Iannis Xenakis works exclusively in the field of music, having left the office of Le Corbusier in 1959.
sounds by Fake Office / graphics by Sias blog