Residence in Psychico, by Fotini Margariti (F/M) Architect (2002-2006). Wooden window frames construction by Sias SA.
The existing house on the property, built in the 60s in the modern style of Greek architecture, is preserved instead of being demolished. Both its inside and outside are completely upgraded by focusing on the idea that what is considered as modern is a ''world'' that we can modify and create a new ''world'; we can go, that is, from one reality to another. In the planning, precedence is given to the environment and the active part played by the materials.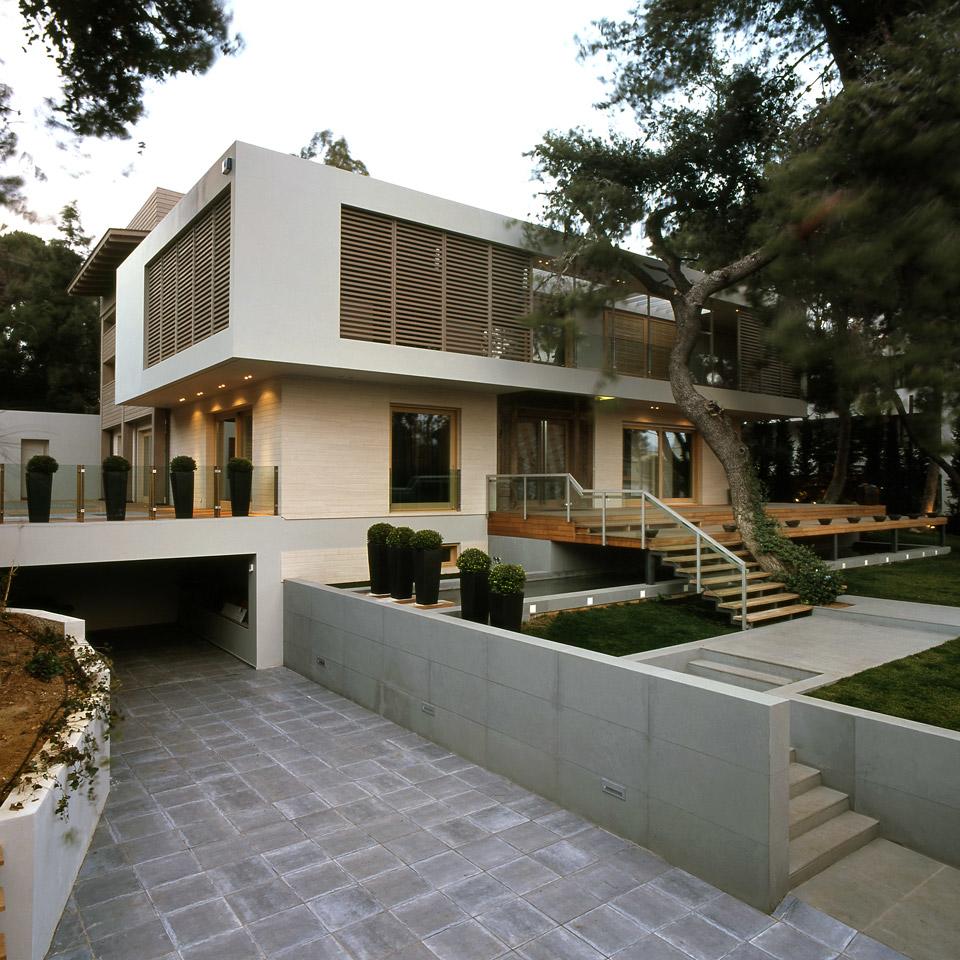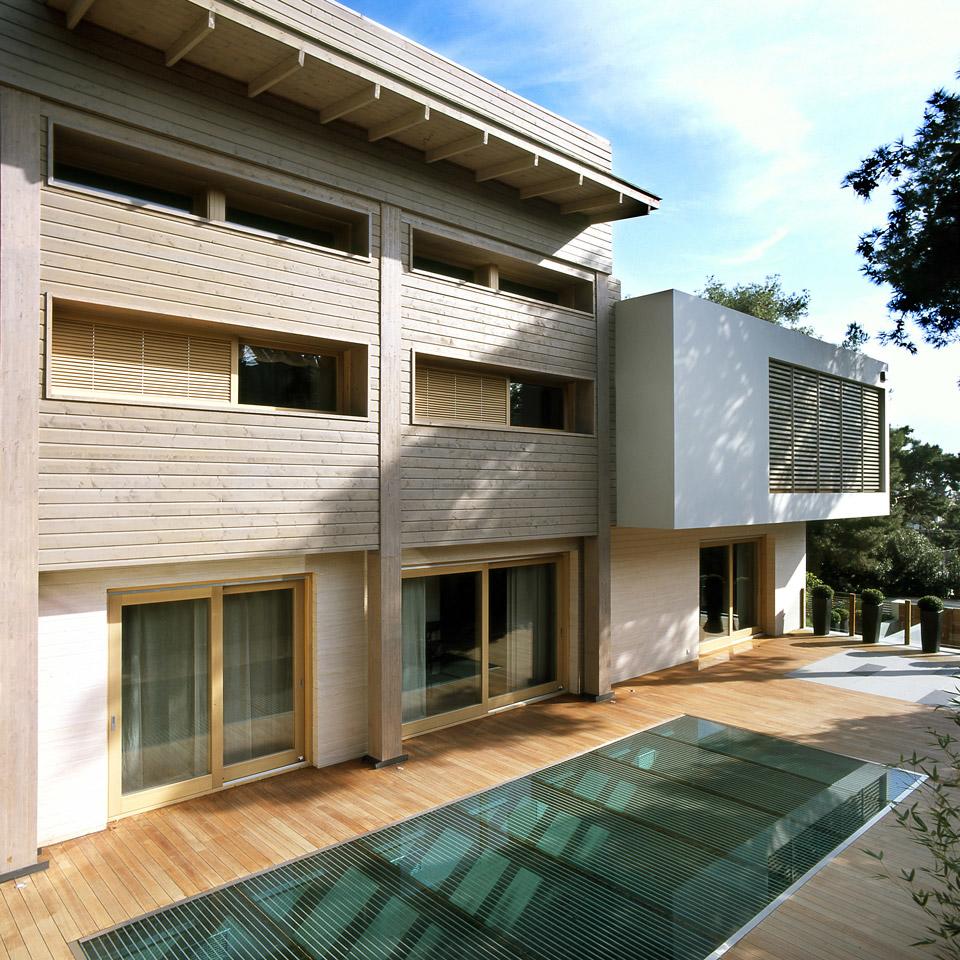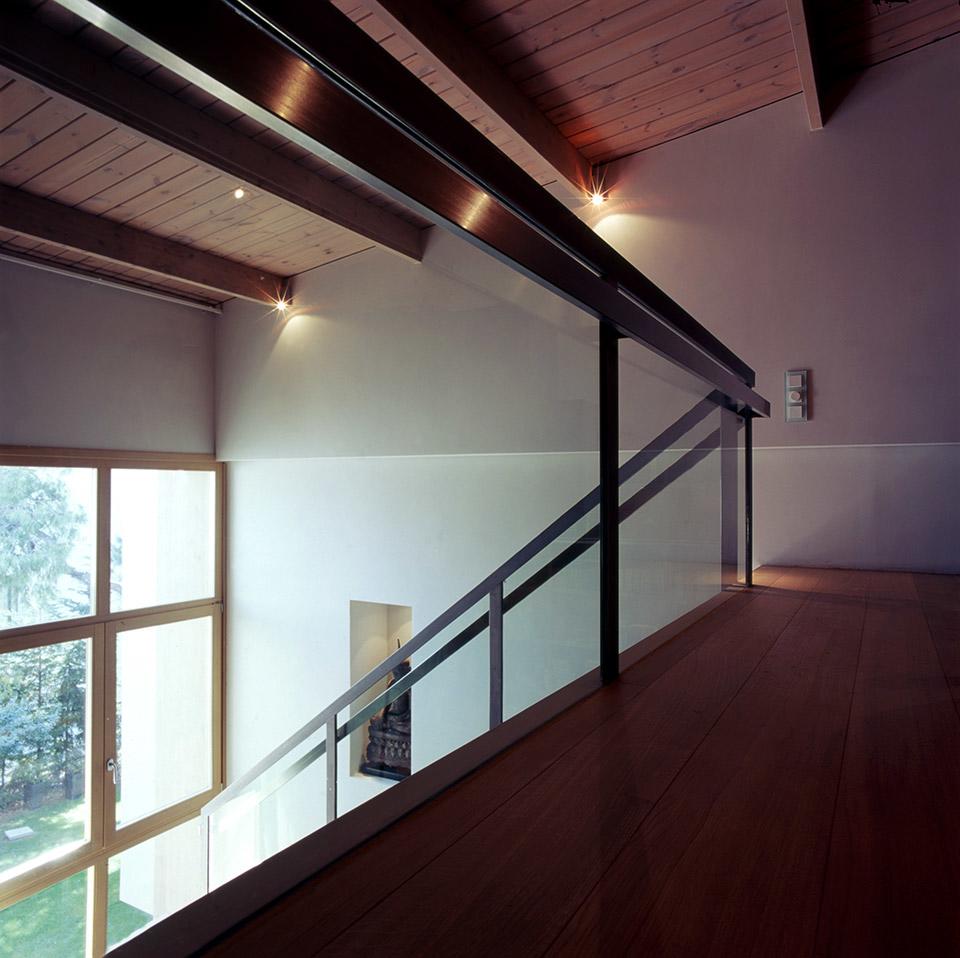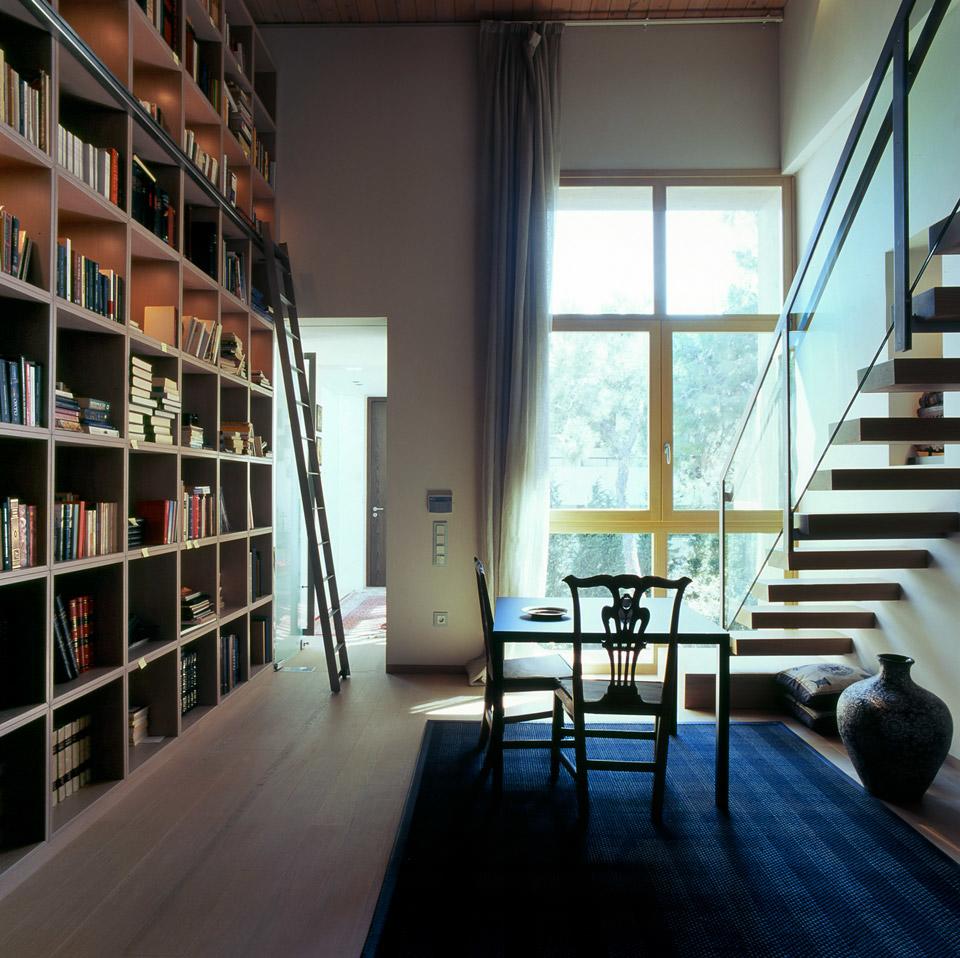 The main idea for the house's functional and morphological metamorphosis is a new statically autonomous wooden structure (the load bearing body of the building, walls, ceilings) that encases the volume of the old building and unifies the old and new spaces into a functionally new whole. The construction is not standardized. Each phase was planned, from the initial idea up to both its implementation and structural details and is applied for the first time in Greece in the building of an urban residence.
The choice was made in the context of applied research on new structures that use both new and old materials. Wood was chosen for a range of uses, from special constructions to the window and door frames, applying present day methods and techniques.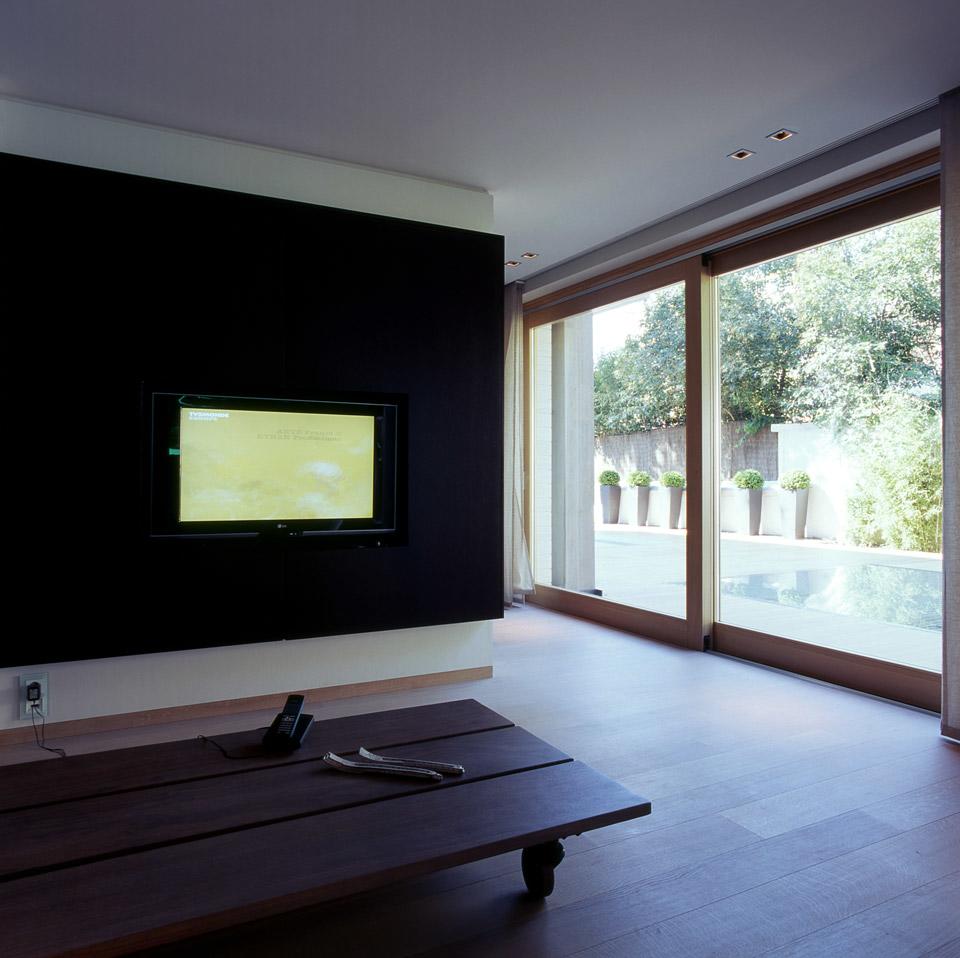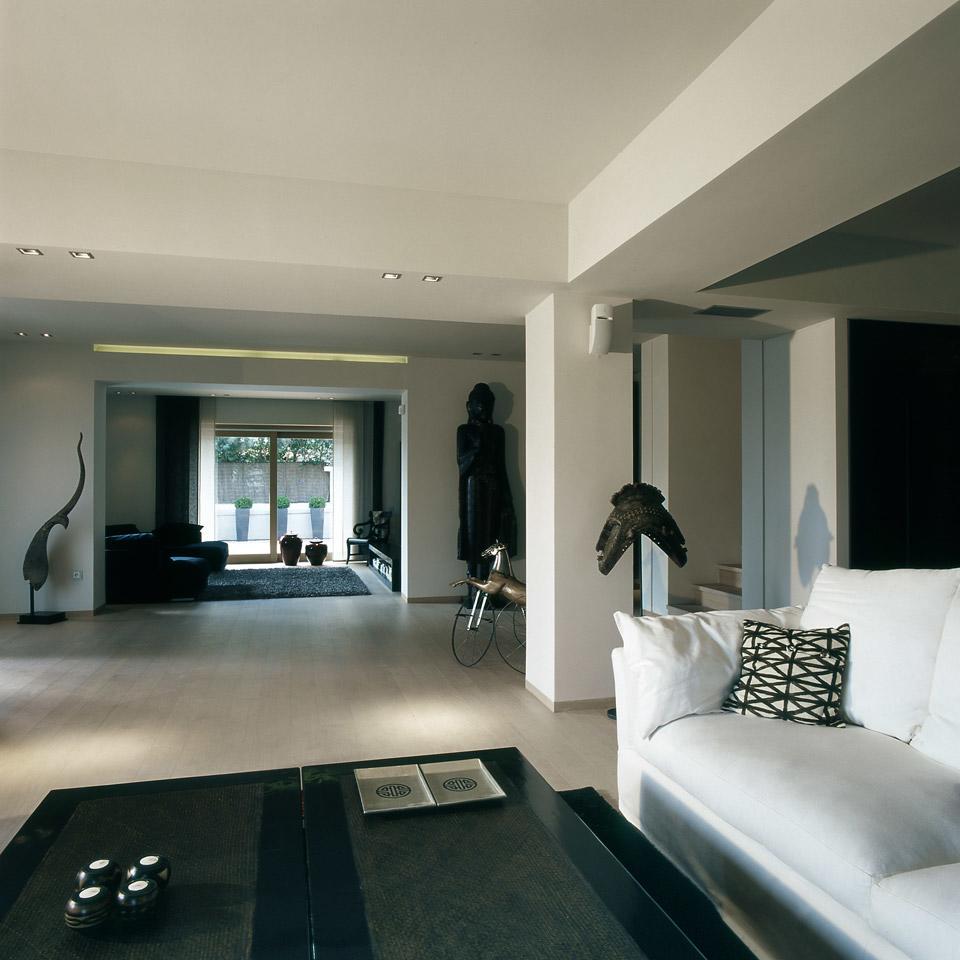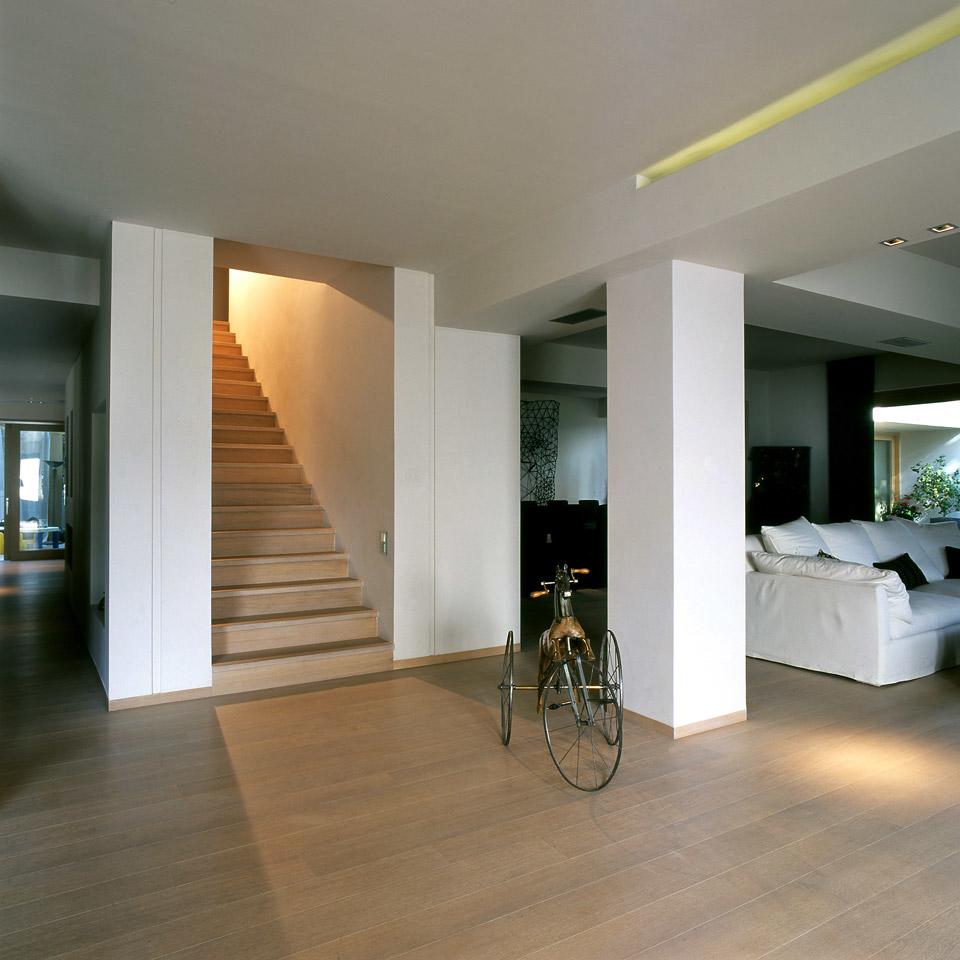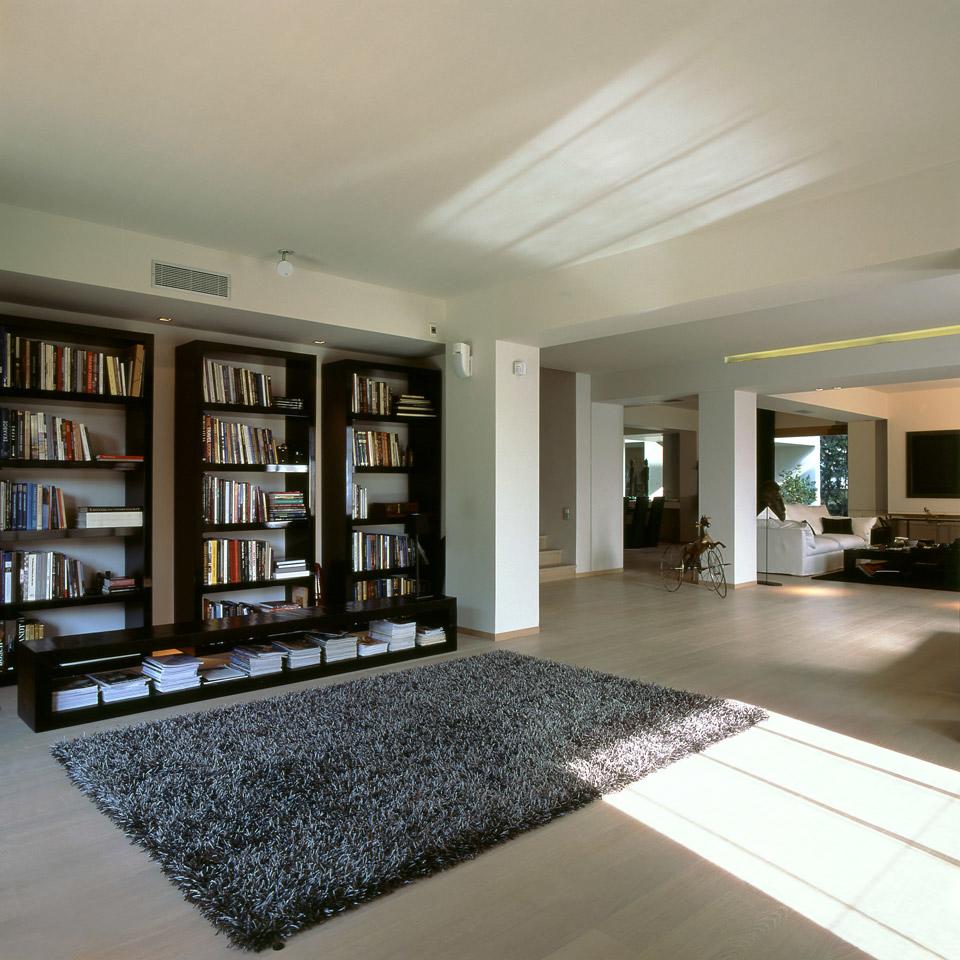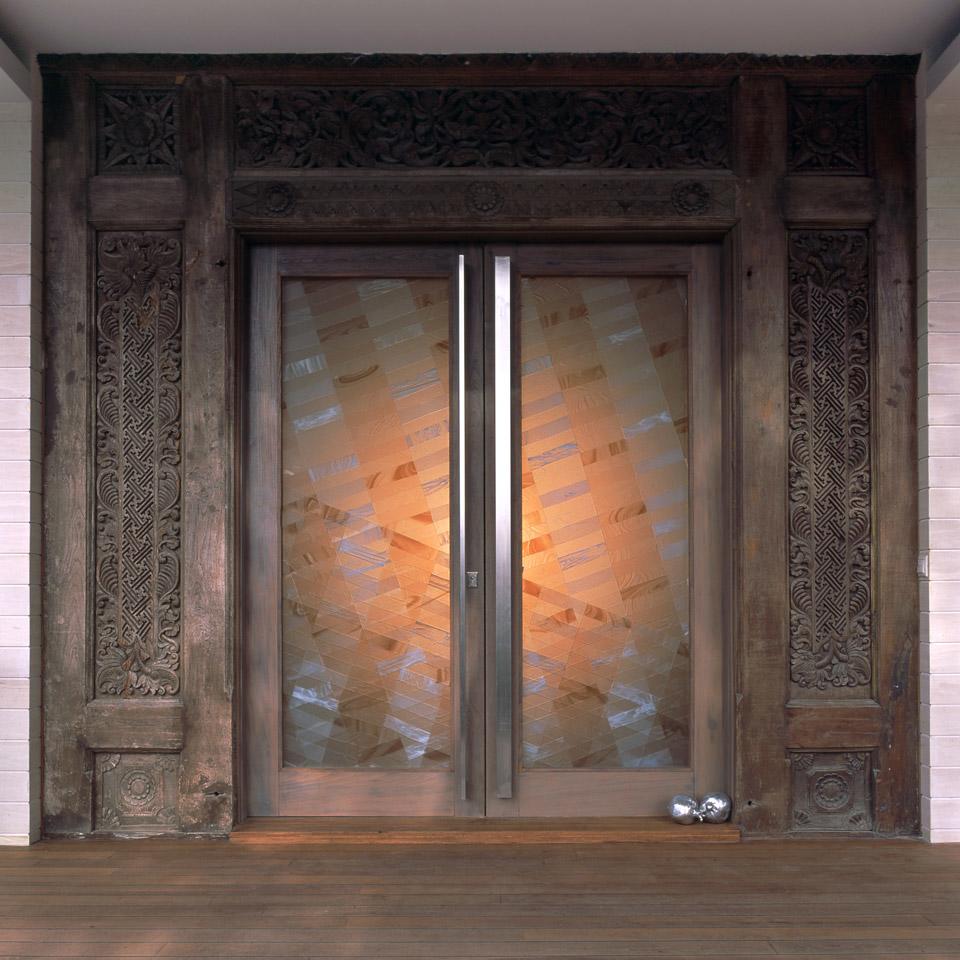 The other component of this upgrading is the opening up of the building into the surrounding space. This necessary choice, originally made to correct the existing building that was inward looking and with set boundaries, was transformed into a basic design tool.
The treated zones of transition from the outside to the house's interior (wooden platforms, patios, semi open spaces etc) aim to achieve the incorporation of natural elements into the house's structure and function.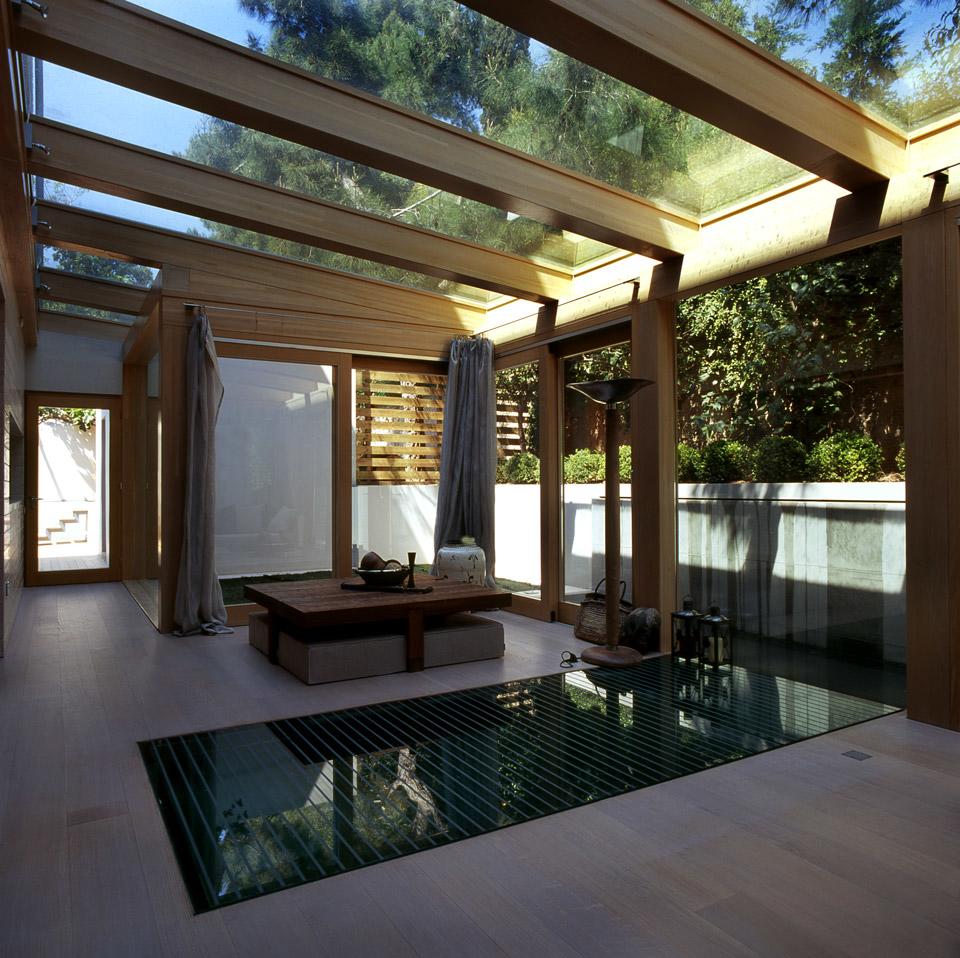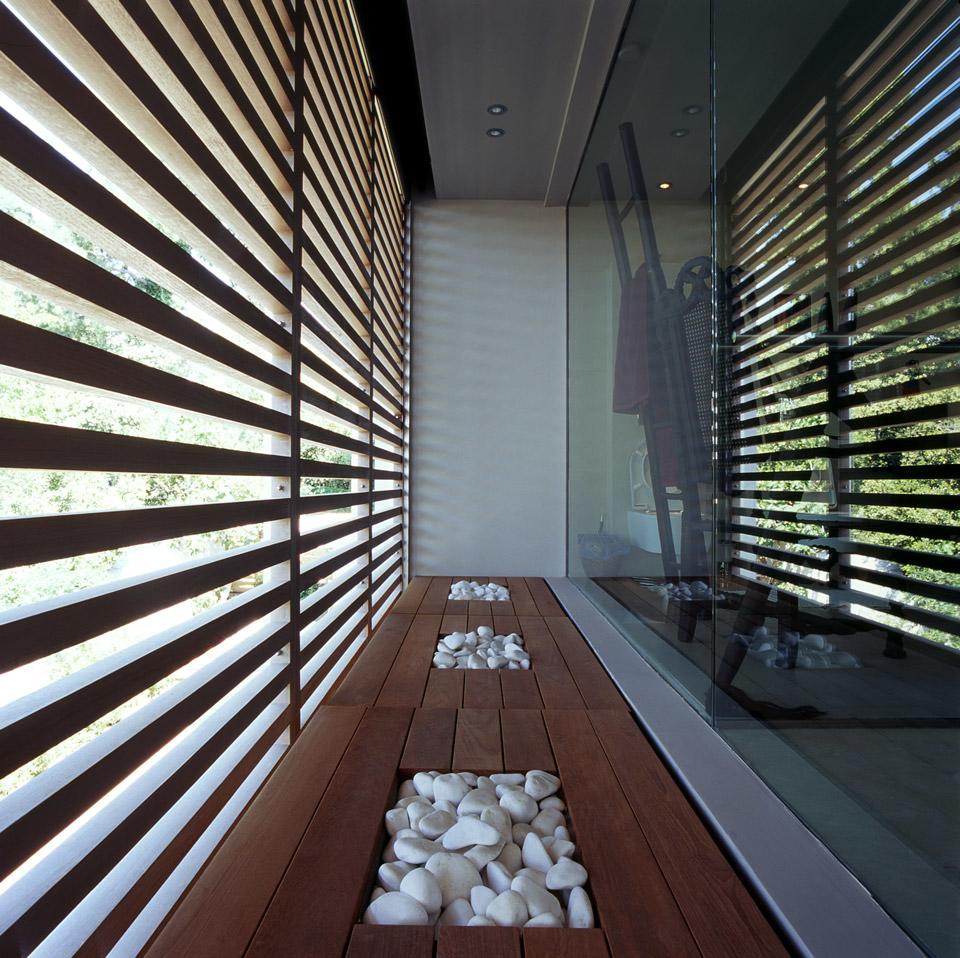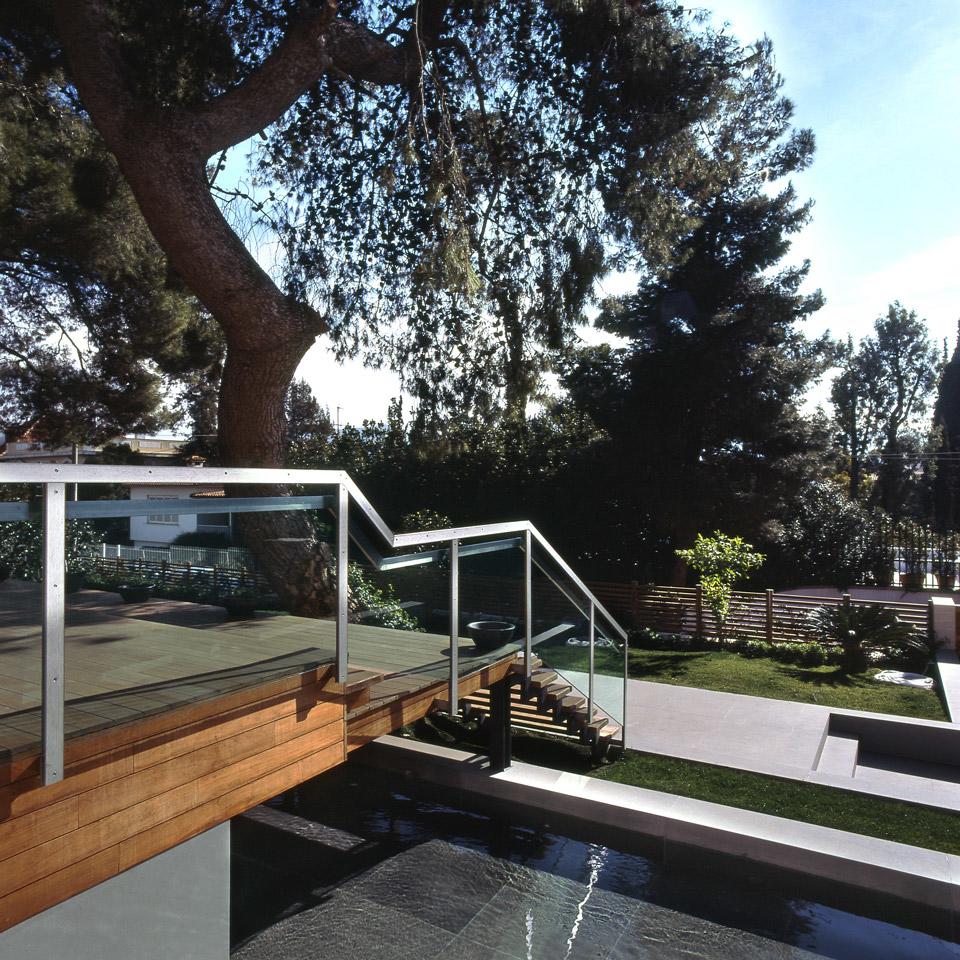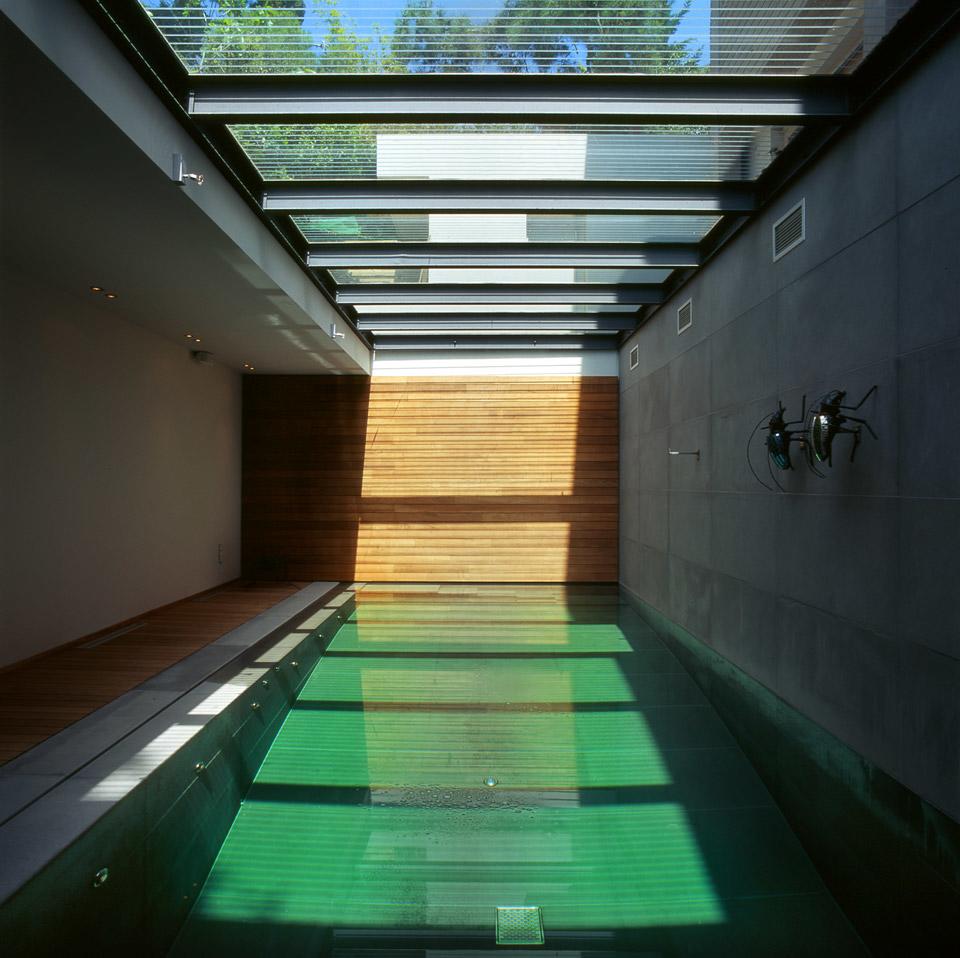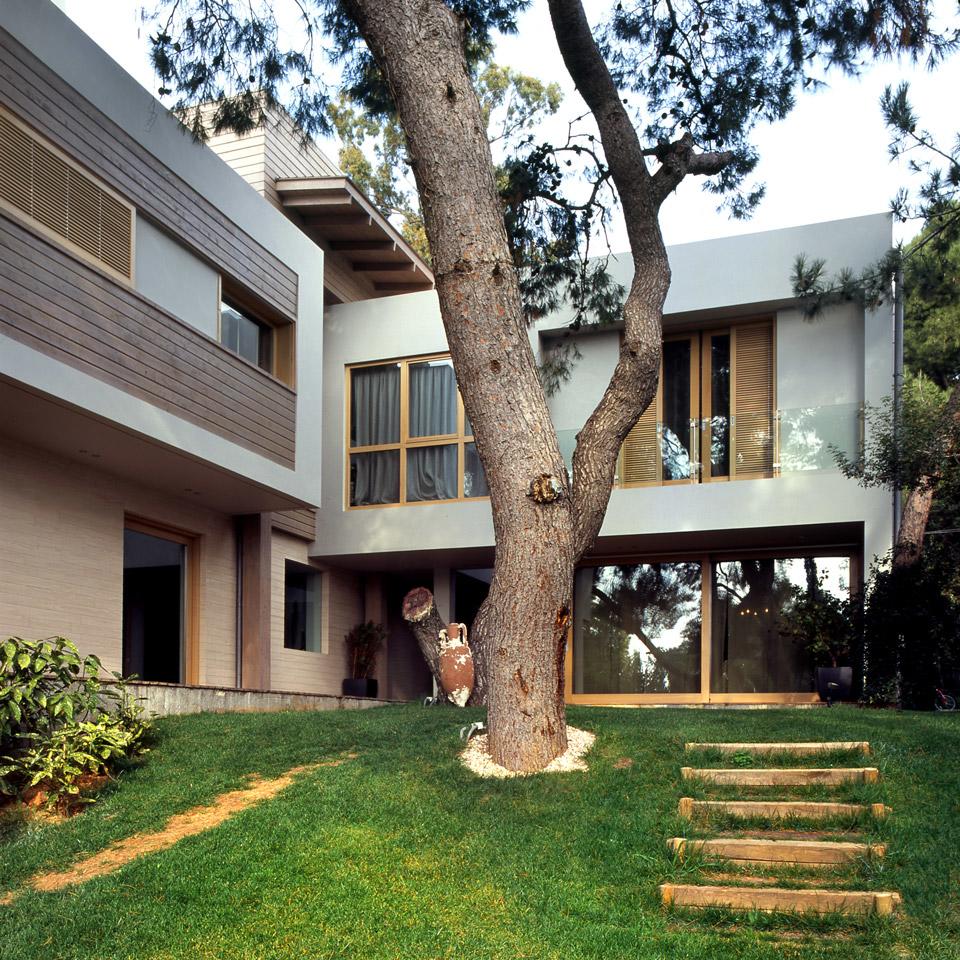 Photos: Yiorgis Yerolymbos