The apartments building h34 is sited on a plot of seven hundred square meters in Attica, in Voula area, just eighty meters from the shoreline. The architecture of the building is inspired by the traditional Asian architecture and specifically from the particular typology of the Japanese pagoda. Thus, through the abstracting transformation and degradation of the form of this typology, we repackage the building, oriented to the programming, artificial and ecological parameters. Elements of this language as the Japanese ponds and the planting of traditional Asian trees (red maple), are implemented in the architecture of the surroundings of the building.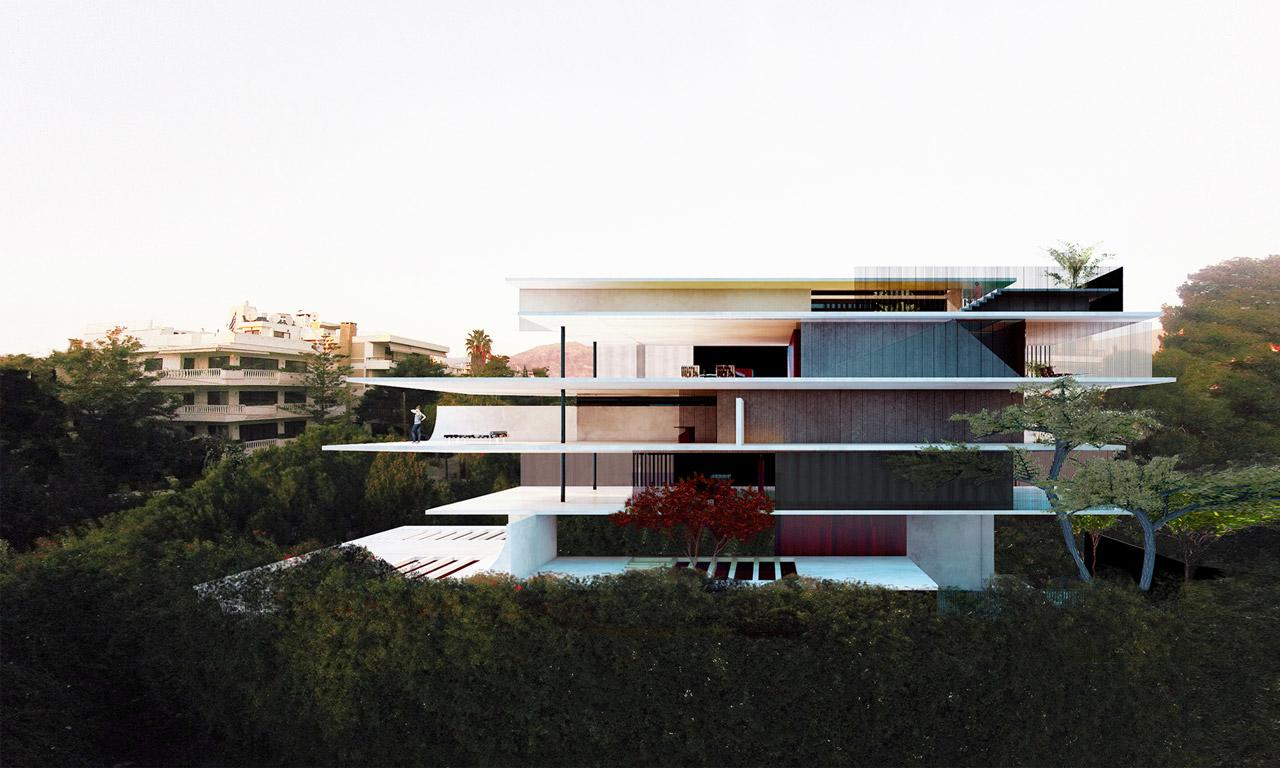 The building is constructed in 4 different levels. Three apartments, where the later one is making use of the roof garden and the swimming pool and one ground floor, two storey house which is using the private garden and the second pool. According to the bioclimatic design of the building, thin metal rods with reference to the black bamboo, function as blinds which protect the building from the heat, but at the same time they do not hide the view, while they are providing the required privacy to the users.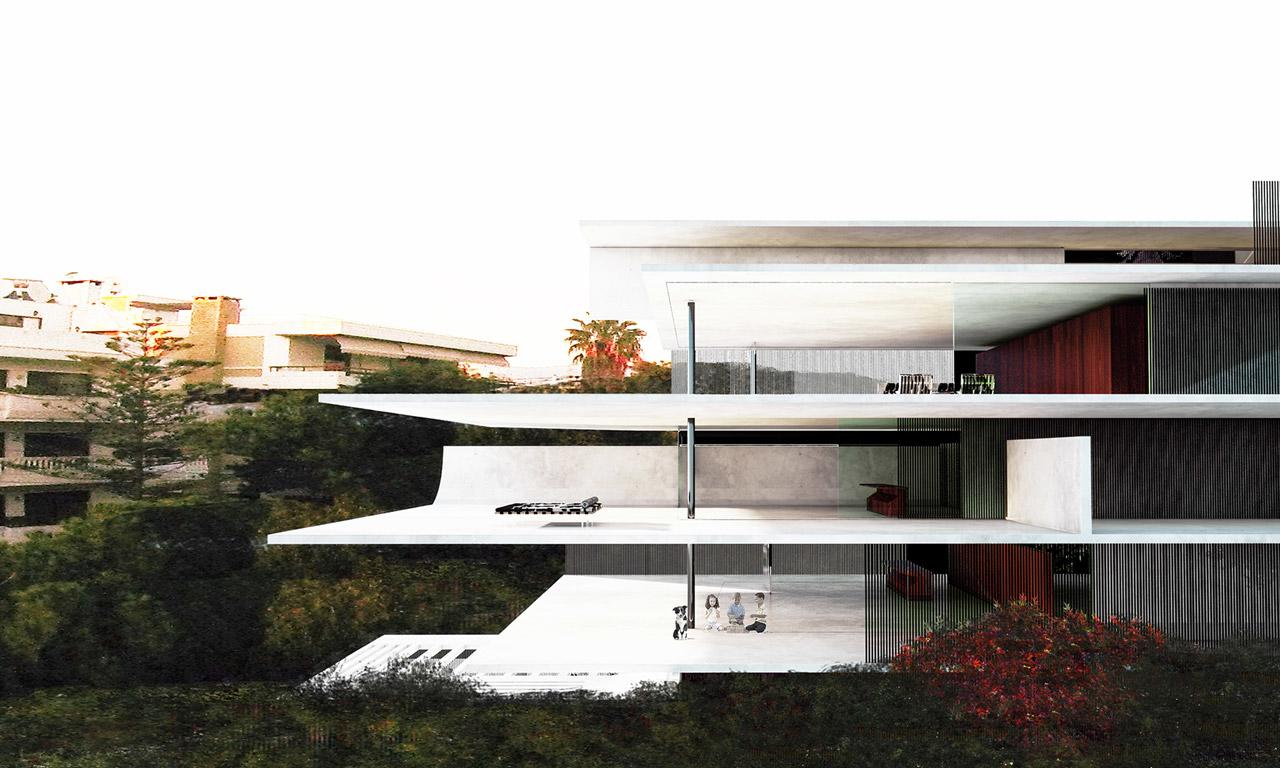 Finally, high quality insulation systems, solar collectors, photovoltaic panels and geothermal installation system, contribute to the creation of an economic and energy sufficient block of flats with the classification of A + energy class.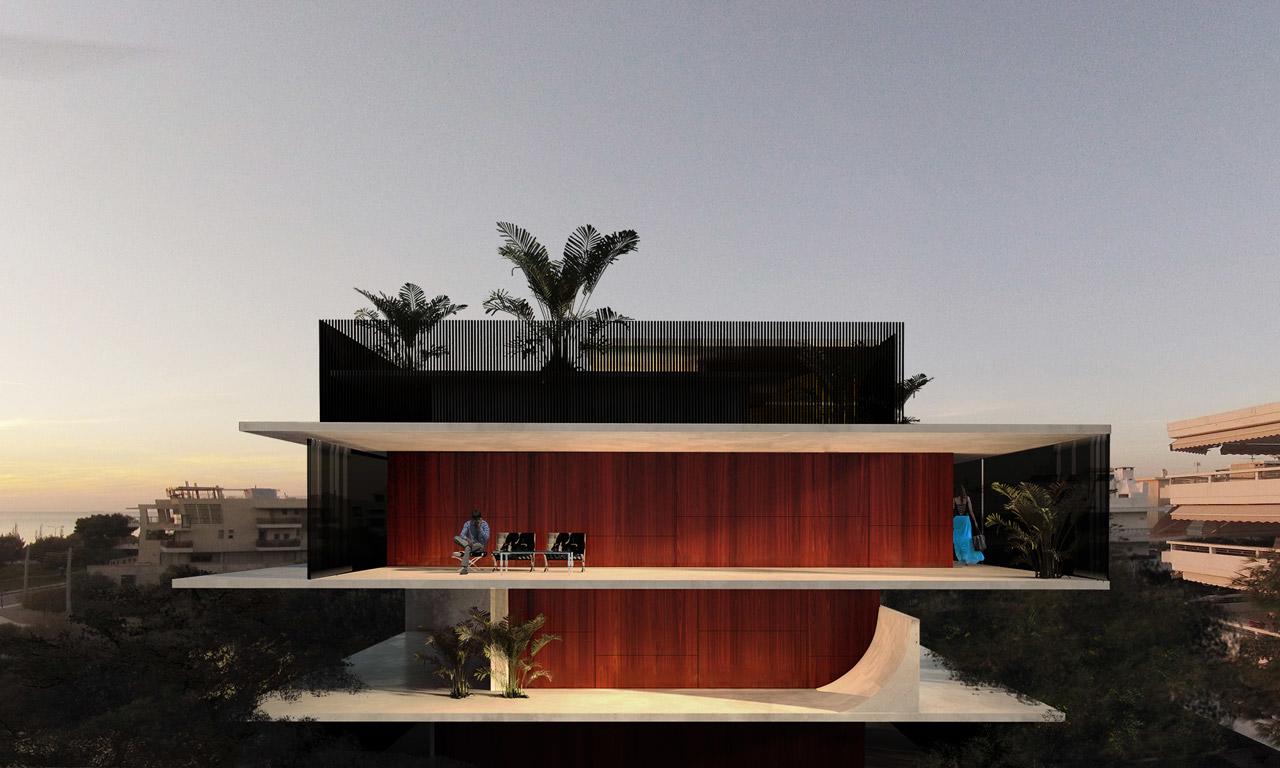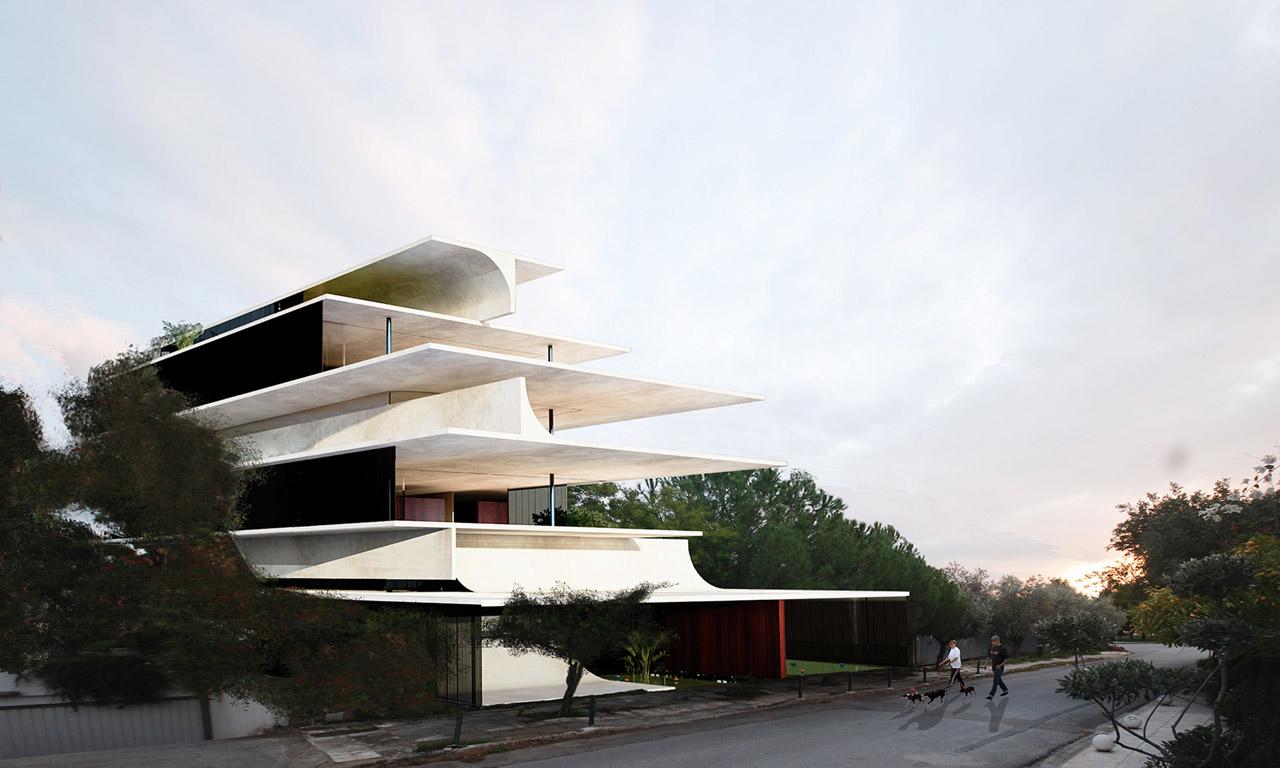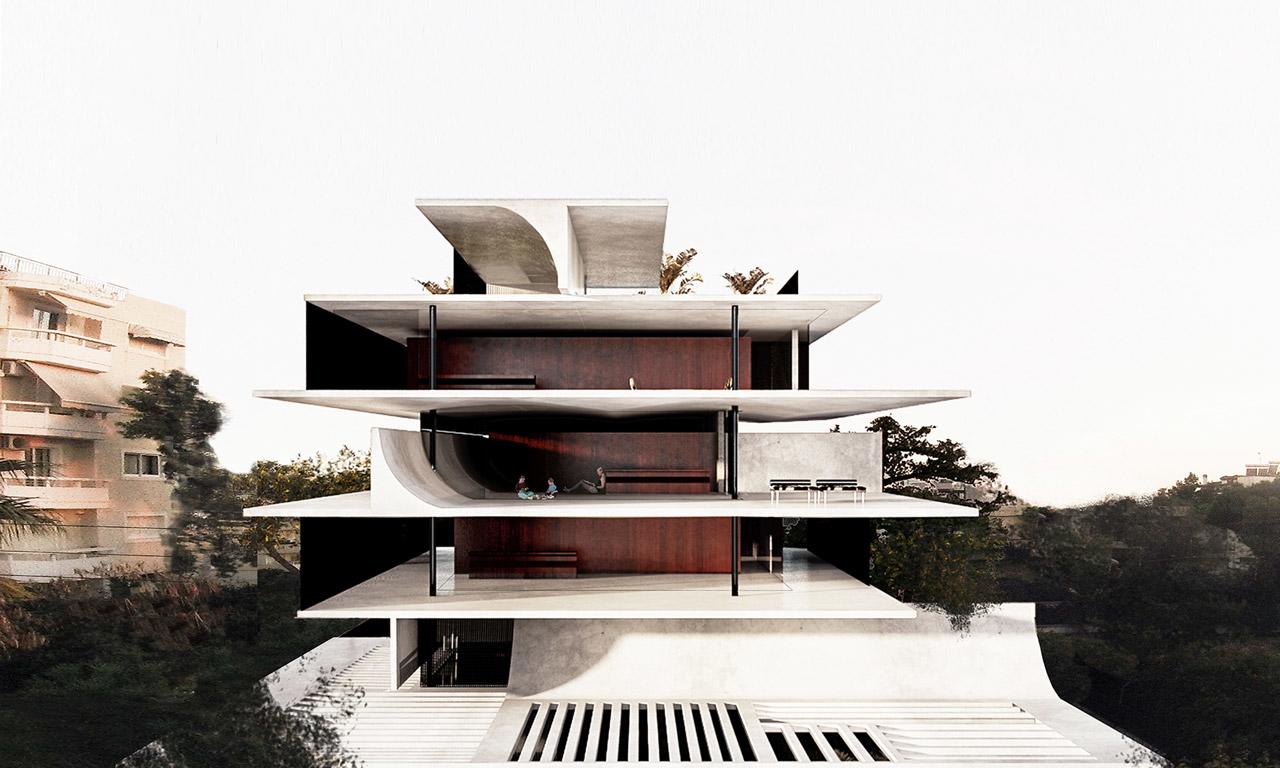 project info
architect: Pavlos Chatziangelides of 314 architecture studio
assistant architect: Ioannis Zacharopoulos, Maria Kaliora, Marianthi Konstandinidi, Rallou Tzormpatzaki, Rebecca Villanueva
development: home concept
mechanical engineer: Giorgos Karvounis
civil engineer: smart engineering, Mike Savvas
site area: 1000m2
total apartments area: 650m2
year of completion: 2016
location: southern suburb of Athens, Voula
314 architecture studio founded by Pavlos Chatziangelidis in 2014, is among the architecture practices selected to participate at the 8th Young Architects Biennial to take place in Athens in September, proudly supported by SIAS SA.