Photography Erieta Attali.
Parnassus Mountain is a wild landscape with steep peaks, hidden valleys and sweeping vistas, which hosts the largest Ski Center in Greece. The five vacation houses are located near a natural rocky stream, amongst fir and chestnut trees. The challenge here was to design a contemporary building based on the principles of sustainable architecture that blends with its surroundings.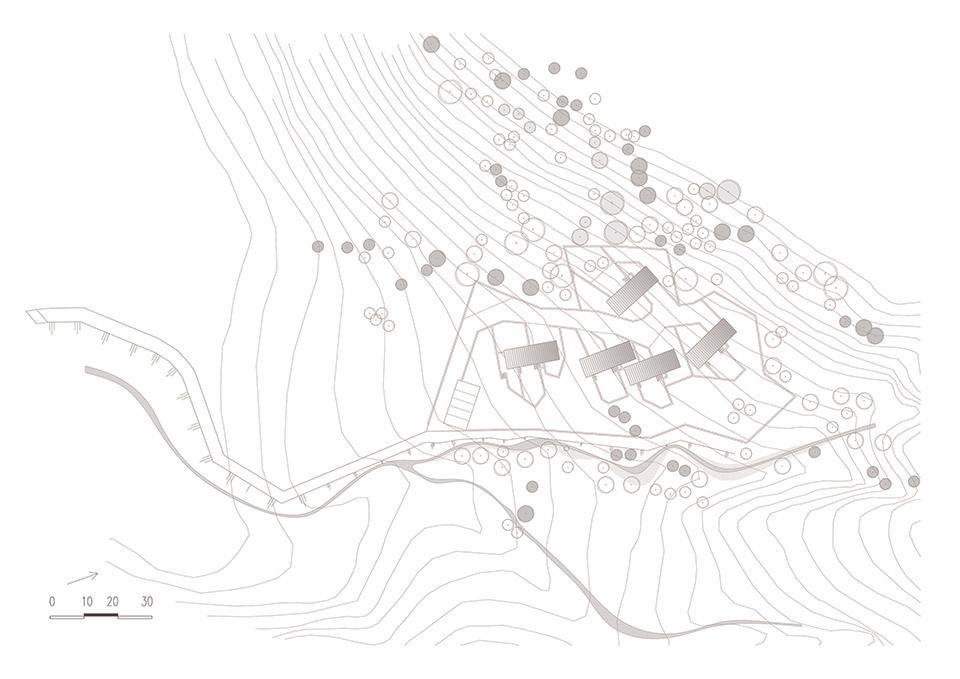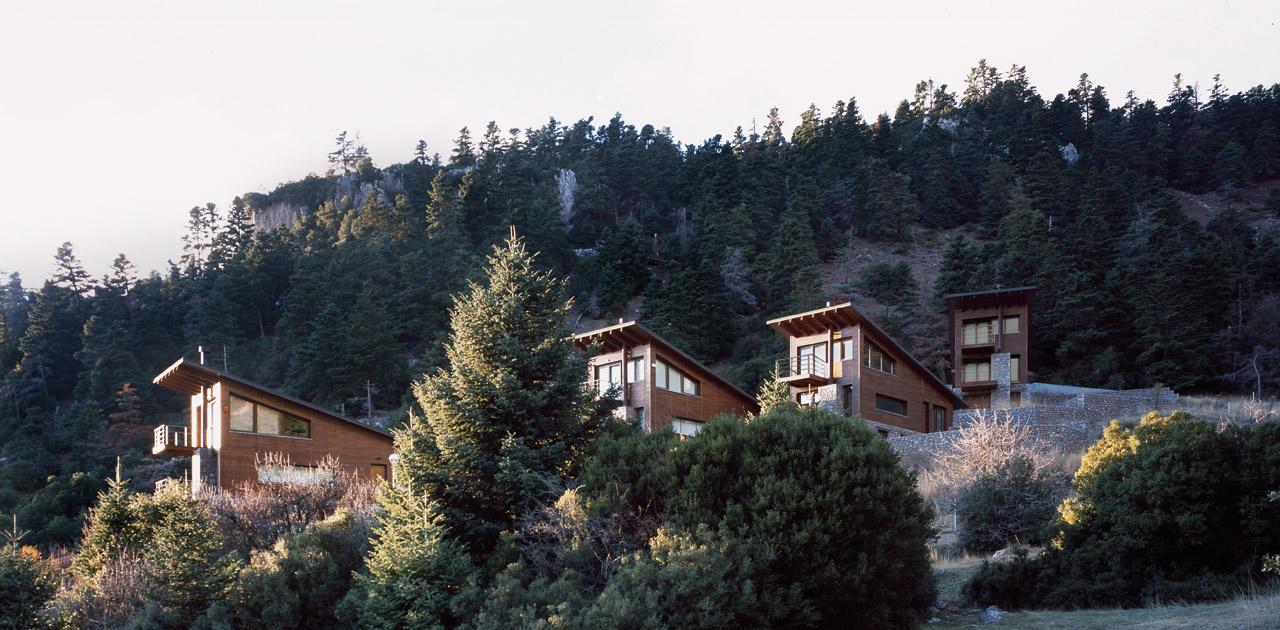 Photography Erieta Attali.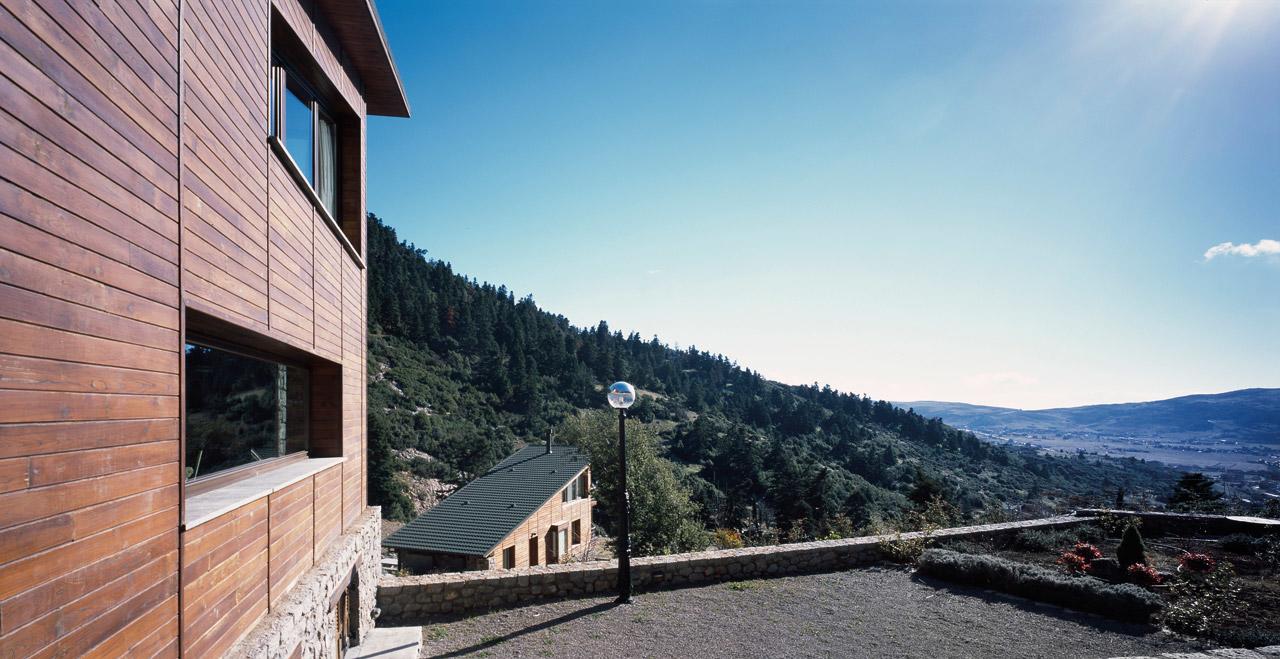 Photography Erieta Attali.
Each house raises three storeys and is cupped off with a timber lean roof covered with green asphaltic tiles. While remaining modest in the form, the houses still create dramatically lit interiors that extend out into the landscape. Living areas are on the upper two levels, visually and physically connected, while bedrooms, bathrooms and sauna are on the first level.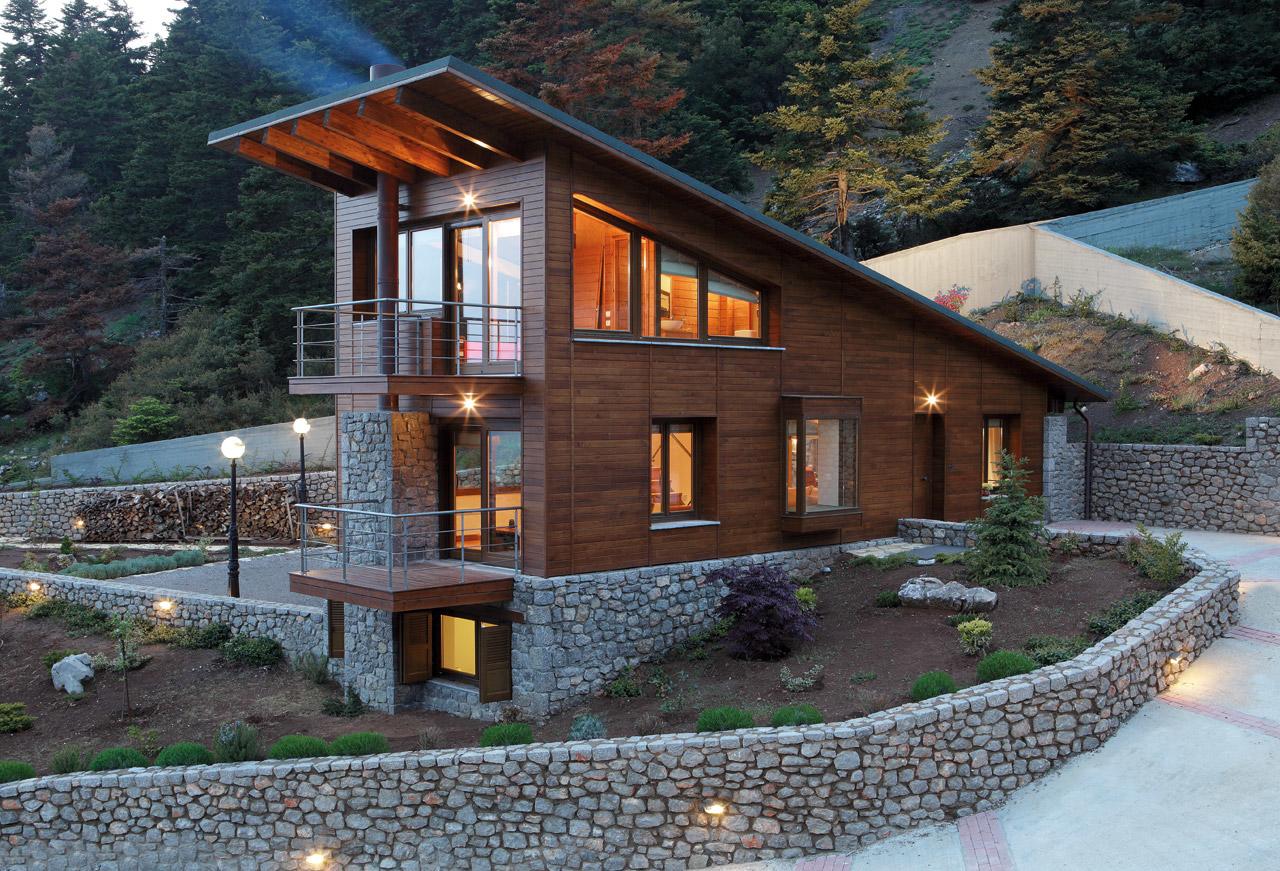 Photography Dimitris Benetos.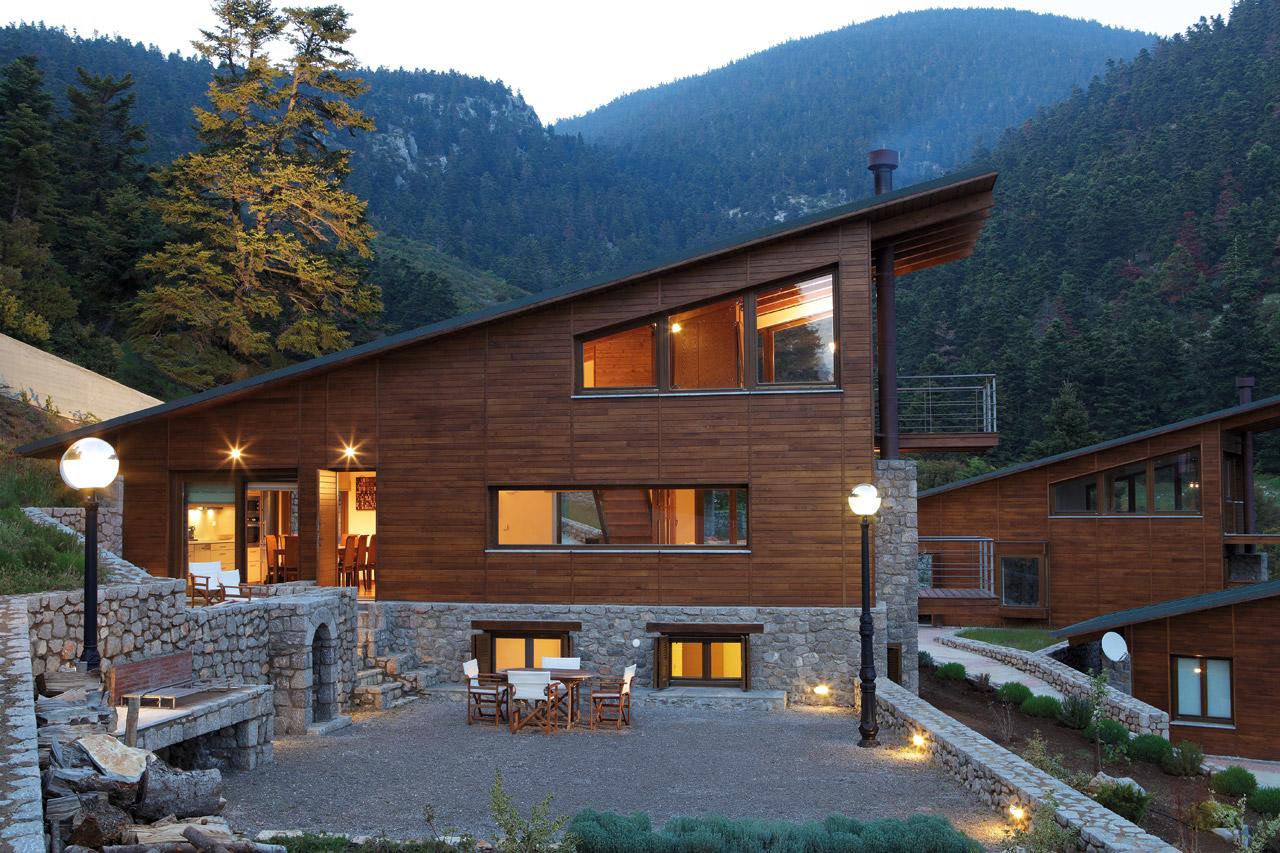 Photography Dimitris Benetos.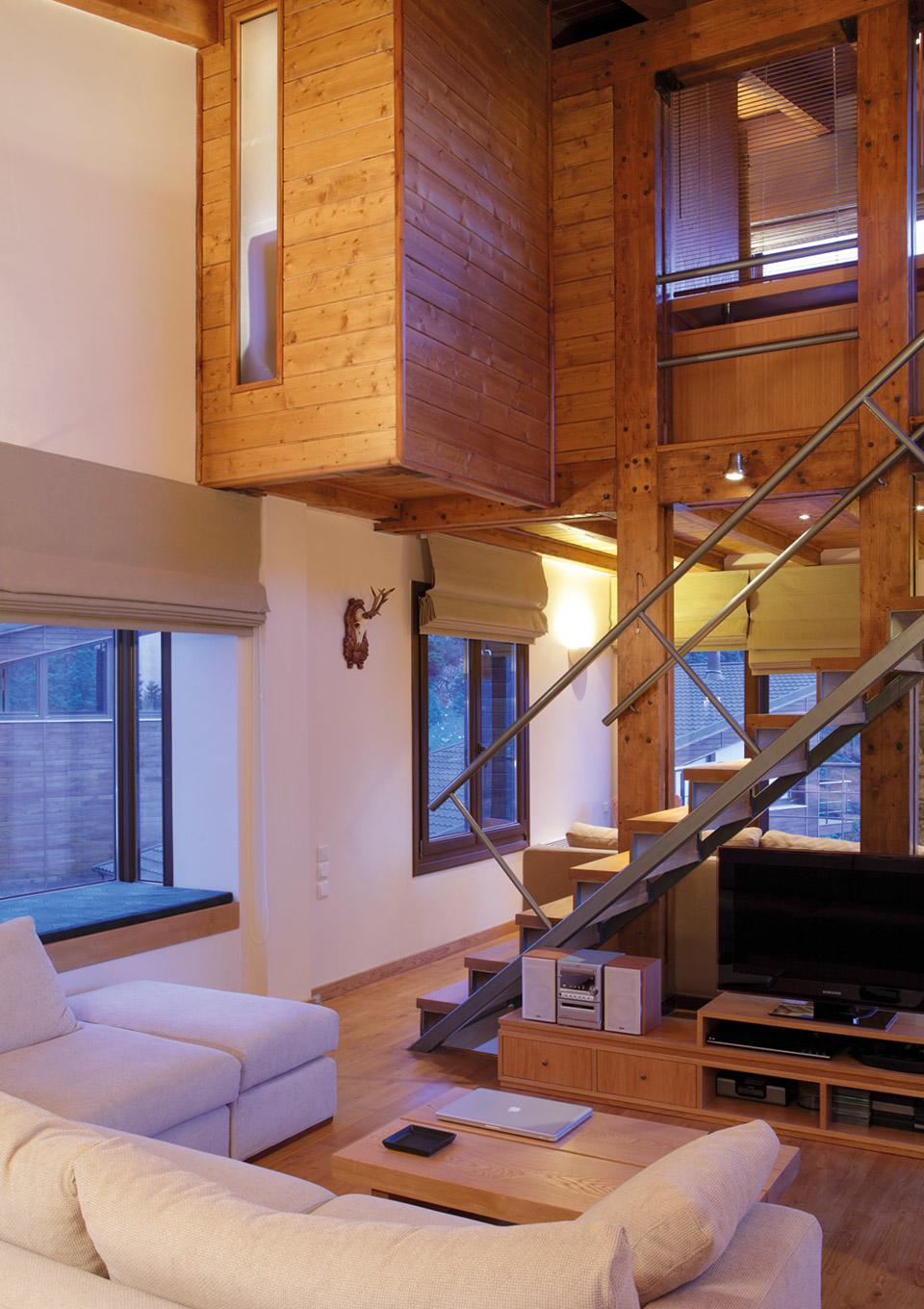 Photography Dimitris Benetos.
The choice of materials reflects the fragrances of nature and local palette of the traditional villages. The basement is clad in local stone, while the rest of it in chestnut wooden boards, which come from renewable plantations, chosen for their durability and low shrinkage.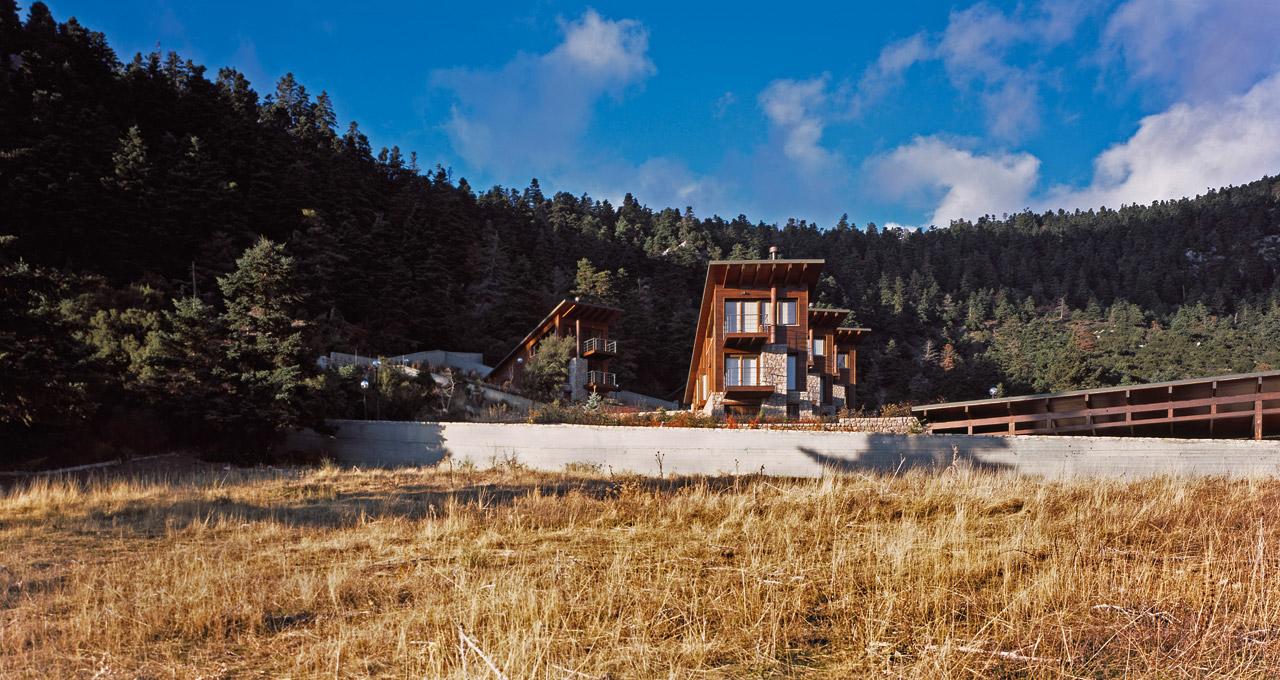 Photography Erieta Attali.
The project includes no air-conditioning through appropriate solar orientation and passive ventilation. Carefully oriented openings offer cool breezes in summer, while the entirely glazed upper level enhances stack effect and the sense of being out amongst the treetops. The north façade has no windows, to offer privacy and protect from the winds. The floors are lined in gnarled chestnut timber, sealed in plant-based oils and beeswax.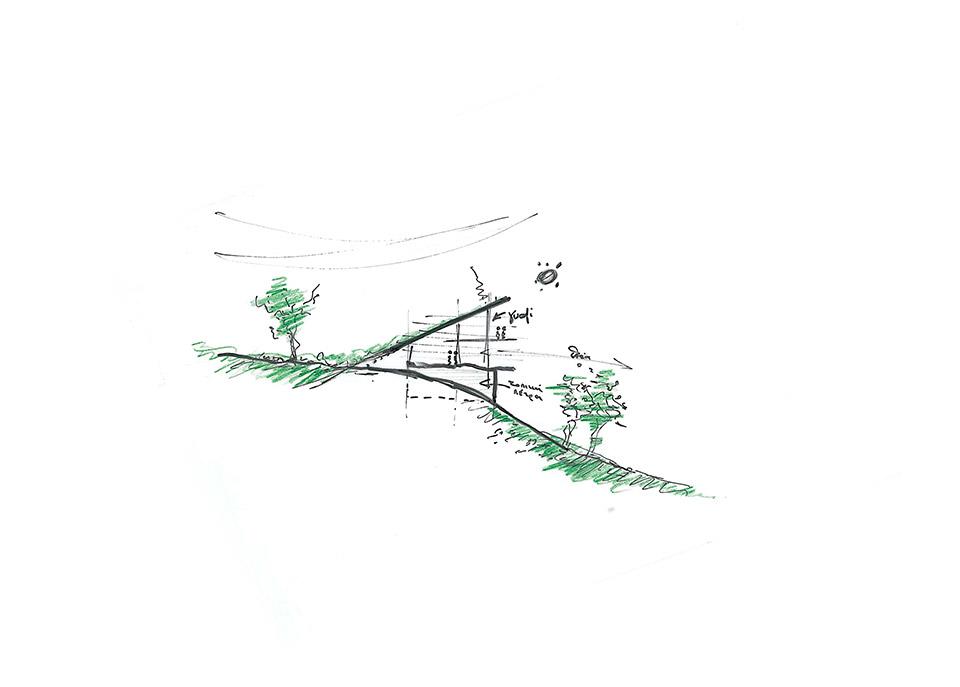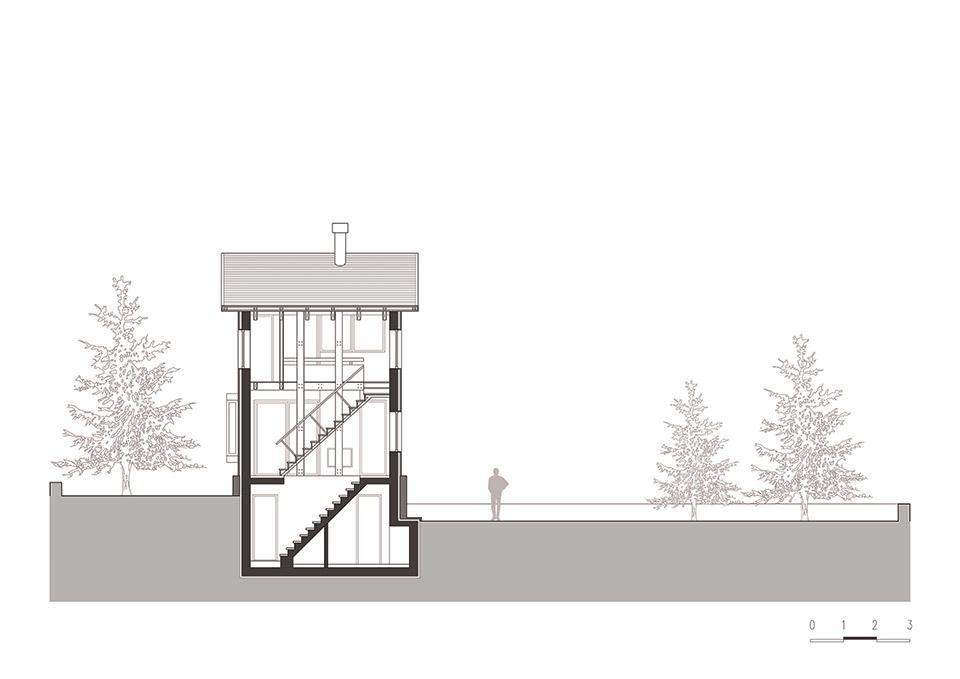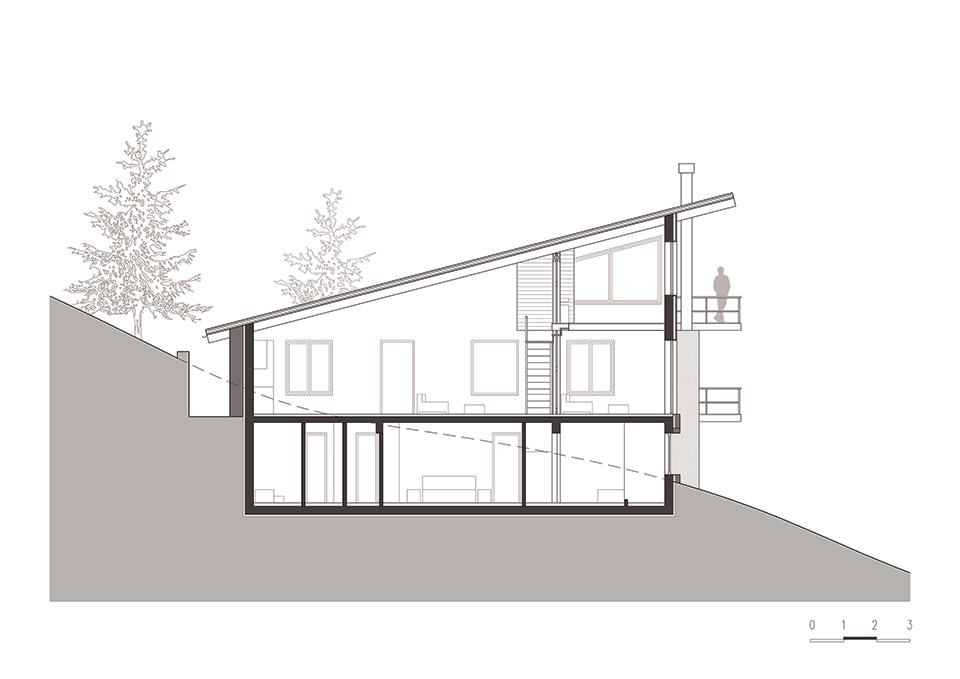 An energy fireplace allows heat to be ducted to the whole house maximizing passive heating. Excellent insulation is achieved by half-sinking the sleeping area into the ground, while the use of concrete and special double-mass fir timber in construction keeps the houses thermally stable. A Ventilated façade system takes diffusive moisture out of the building and eliminates water that penetrates the external veneer. In summer, it prevents heat to get into the building, while in winter it is an additional thermal insulator. This tight building envelope, clad in eight centimetres of ecological stone wool insulation brings the house beyond double the standard insulation values. Rainwater is collected and re-used for the irrigation of gardens and toilets.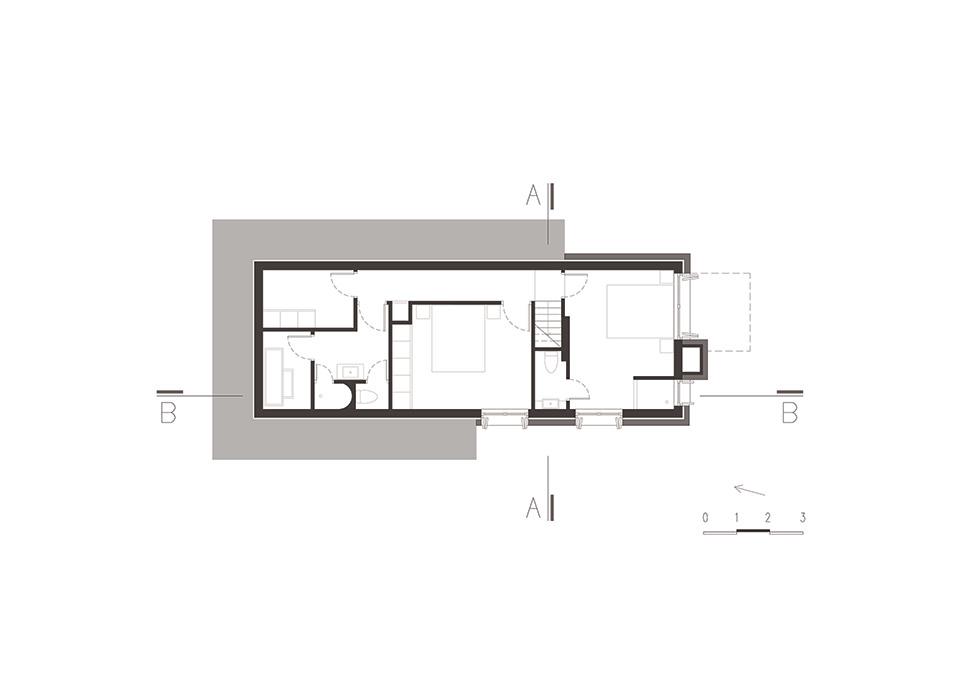 The project succeeds in harmonizing design, functionality and sustainability with extreme comfort and considerable savings in consumption of water and energy. A careful innovative design approach and the low environmental impact are a testament to the success balance of ecological design with contemporary architectural aesthetic.
Project info
Architects:
Roula Kotsilati (ROULA KOTSILATI ARCHITECTURE)
Vangelis Hatzis (D&C)
Structural engineer: Panos Hatzis
Mechanical Engineer: Giorgos Moustakounis
Photography: Erieta Attali & Dimitris Benetos
Site area: 4100m²
Construction area: 750m² (150m²each house)
Design: 2006| Construction: 2011 partially completed
Roula Kotsilati Architecture is an Athens and Berlin based architecture practice founded in 2004 by Roula Kotsilati. The project 'Five houses at Parnassus mountain' is a collaboration with Vangelis Hatzis (D&C). The project has been selected to be exhibited at the 8th Biennale of Young Greek Architects 2015, to take place in Athens, proudly supported by SIAS SA.