The museum seeks to form an effortless transition from urban to natural landscapes. The city collides with the museum and reaches toward the sea as an "urban deck," simultaneously speaking to the urban presence through close proximity to the city and forming a connection to the natural by revealing views of the coastline and sea. This unique layout that bonds city, cultural coast, and sea creates an "urban entrance" for the museum, strengthening the connection between the visitors and the sea by drawing them through the urban environment.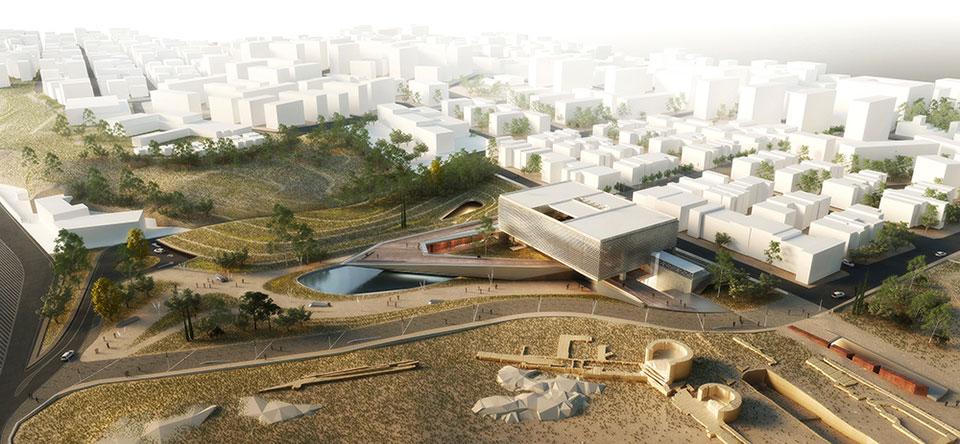 The landscape of the site incorporates both man-made and natural elements. The engineered form is made of natural earth covered with plants, and as it interacts with the existing landscape, forms a depression which collects rainwater. A second "landscape entrance" emerges from the relationship of the two landscapes and their interaction with the urban deck, connecting visitors to a sense of place before entering the museum.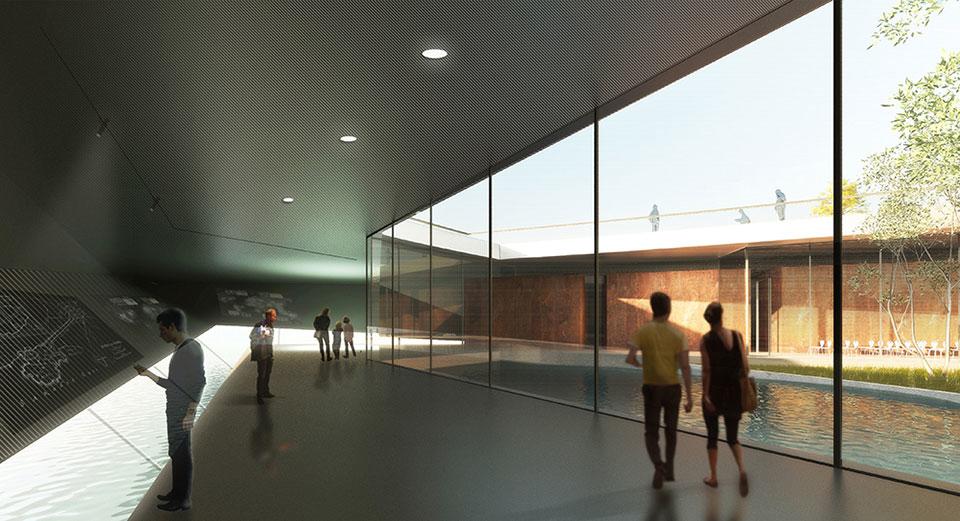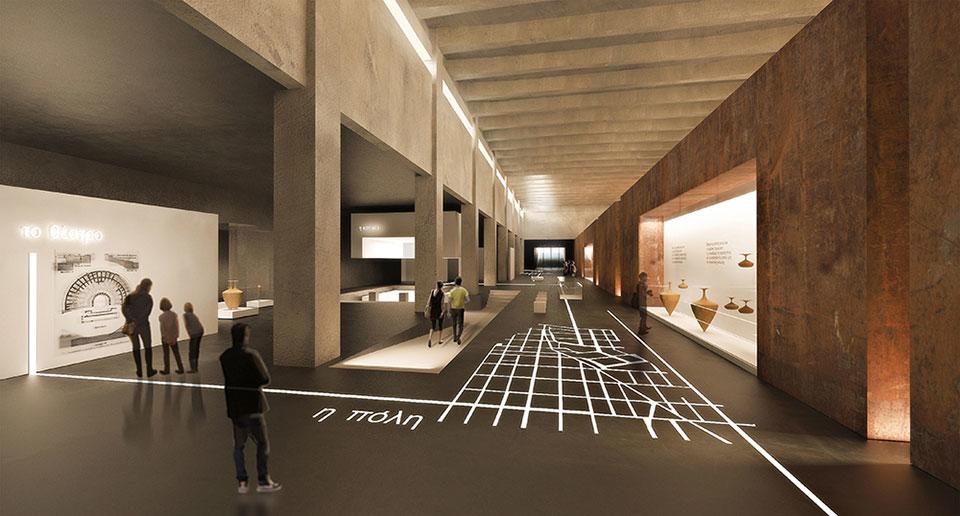 The museum itself is informed by the archaeological site and the historical character created by the fortification structures nearby, namely ancient walls. These walls speak to the boundary between land and sea, just as the permanent exhibit's wall acts as the boundary between the exhibit itself and the accompanying activity. In this way, the museum transports the historical presence of Piraeus within its walls, which act as continuous paths through the museum, ultimately releasing visitors in alignment with the archaeological site.
ARCHITECTS
Tsabikos Petras Architecture Studio
COLLABORATORS
Vasiliki Daskalaki, Ioanna Iliadi, Giannis Foulakis (architects)
Penelope Kallitsi (museological study consultant)
Konstantinos Housos (structural design consultant)
PETRĀS architecture studio is an architectural practice based in Athens, Greece, established by Tsabikos K. Petras in 2009. Their Ist prize awarded study in the International Competition for the New Archaelogical – Thematic Museum of Peiraius has been selected to be showcased at the 8th Young Architects Biennial to take place in Athens in September, proudly supported by SIAS SA.