Student Lodge 3 (SL3) is part of Architectural Association's Hooke Park campus in rural Dorset. Hooke Park is the experimental woodland of the Architectural Association where architects and architecture students are given the opportunity to test and build innovative ideas and buildings.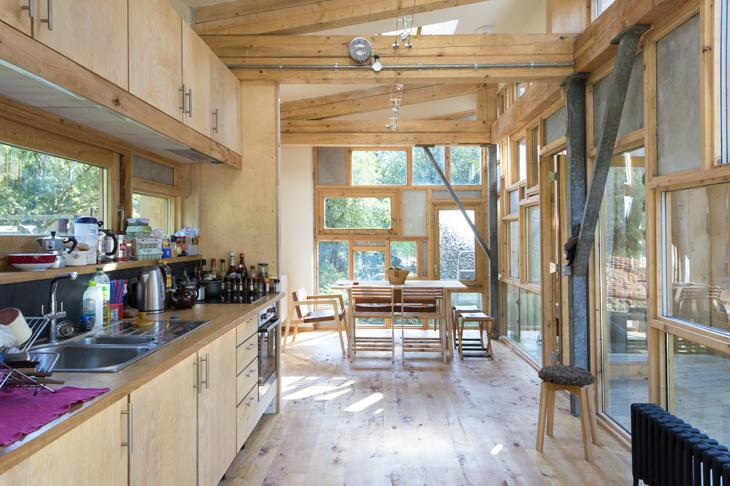 The building is a two bedroom student accommodation designed by a group of five international architects. The members of the team met through the AA's Design & Make masters programme and were given the task to deliver a fully functional, code compliant building that would contribute to the development of Hooke Park. The lodge would have to house two full-time students of the Design & Make programme, providing all the necessary spaces and at the same time keeping a tight and low budget, reacting to local resources such as the managed forest and the local manufacturers.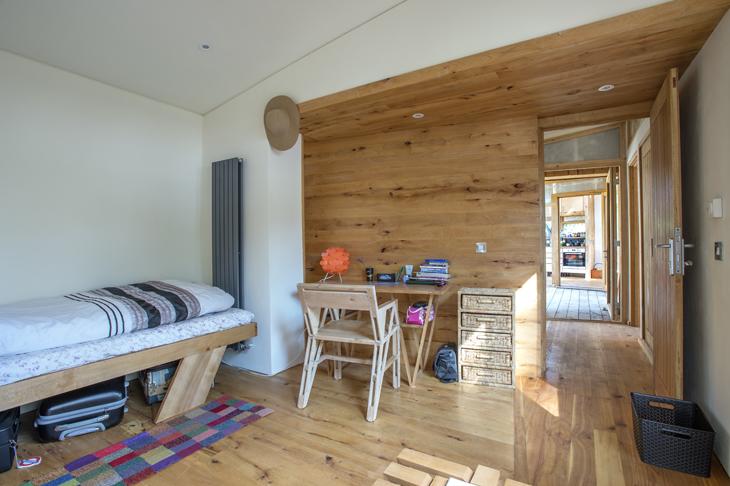 The overall design, supervision and construction was conducted by the five members of the team through a hands-on approach, switching numerous times between the drawing board and the construction site. This approach to building, prominent in the Design & Make philosophy, gave the architects the opportunity to test how their design affects construction and vice-versa.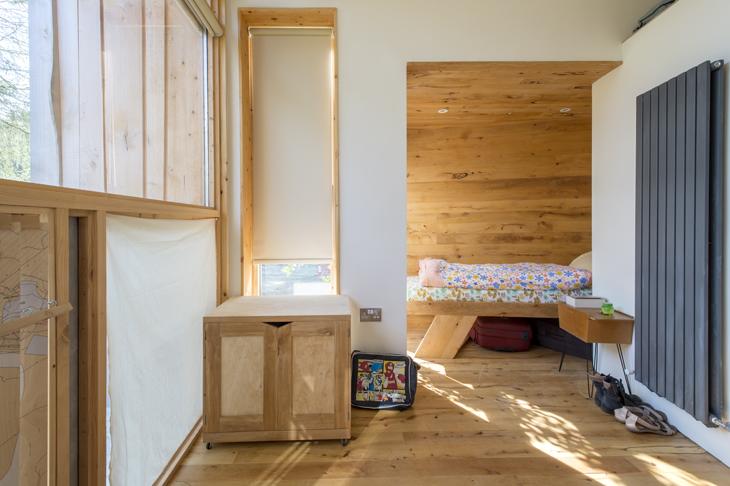 The design process was the consequence of two main processes:
Full scale prototyping
The full scale prototypes gave the opportunity to the team to inhabit the design intentions and to understand the outcome and consequences of drawings. Design aspects such as scale, orientation, distribution and proportion derived from the prototypes experimentation process on and off-site.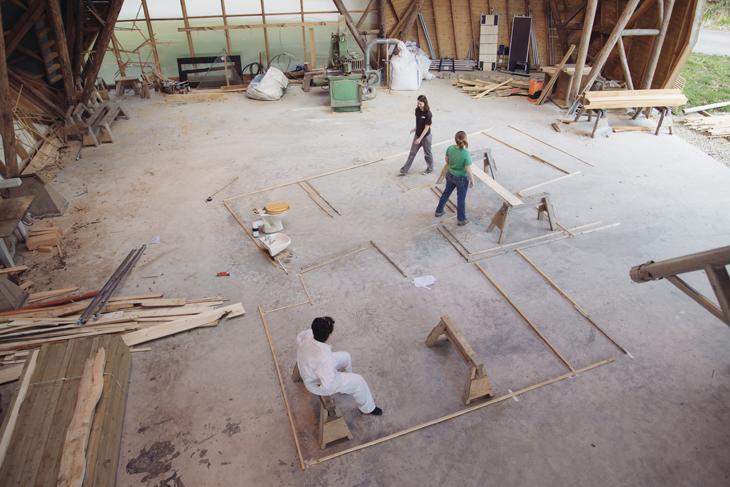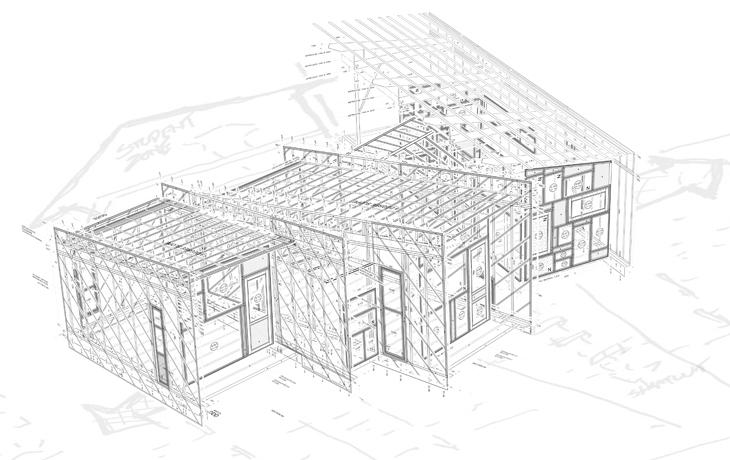 Reacting to reused, recycled and reclaimed materials
The team gathered a vast amount of materials locally and was engaged in developing ties with the local community. Aluminium, galvanised steel, double and triple glazing, slates, floorboards and miscellaneous unique items were inventoried and catalogued. This allowed for a careful assessment of the usage possibilities of these items in order to design wall cladding systems, windows, structural members and customised furniture pieces.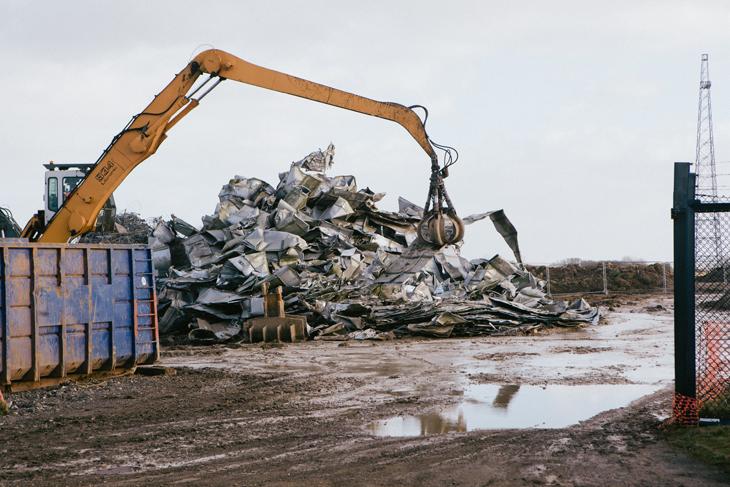 Project info
Project Title: Student Lodge 3
Owner: The Architectural Association School of Architecture
Address: Hooke Park, Hooke, Beaminster, DT8 3PH Dorset, United Kingdom
Type: Student residence
Design: 12/2012 – 1/2014
Construction: 5/2013 – 9/2014
Interior spaces: 60.85m2
Total area: 94.9 m2
Type of foundations: Mini-piles
Type of structure: Wooden Stud Walls/Wooden Post & Beam
Design & Build team: Carlos Chen (Panama), Stephanie Cramer (USA), Sarina Da Costa Gomez (Curacao), Iosif Dakoronias-Marina (Greece), Elizabeth Lawrence (USA)
Structural calculations: ARUP
Material Testing: BRE Centre for Innovative Construction Materials, Bath University
Infrastructure: Büro Happold
Energy Assessment: Brooks Devlin
Site Safety: C&G Safety and Environmental
Building Control: Oculus Building Consultancy Ltd
Furniture design and construction: Lyme Regis Boat Building Academy
SL3 has received honors at the Architecture Prizes presented by the Union of Greek Architects, awarded an Honorable Mention at the International Architecture Awards 2015 and has been selected to be showcased at the 8th Greek Young Architects Biennial inaugurated in Athens in September, proudly supported by SIAS SA.