The mythical Argo in a Museum: a defined space, simple but concise, distinct but symbolic, intelligible but mystagogical, where the mythical ship constitutes the center of attention, the main exhibit, the point of reference.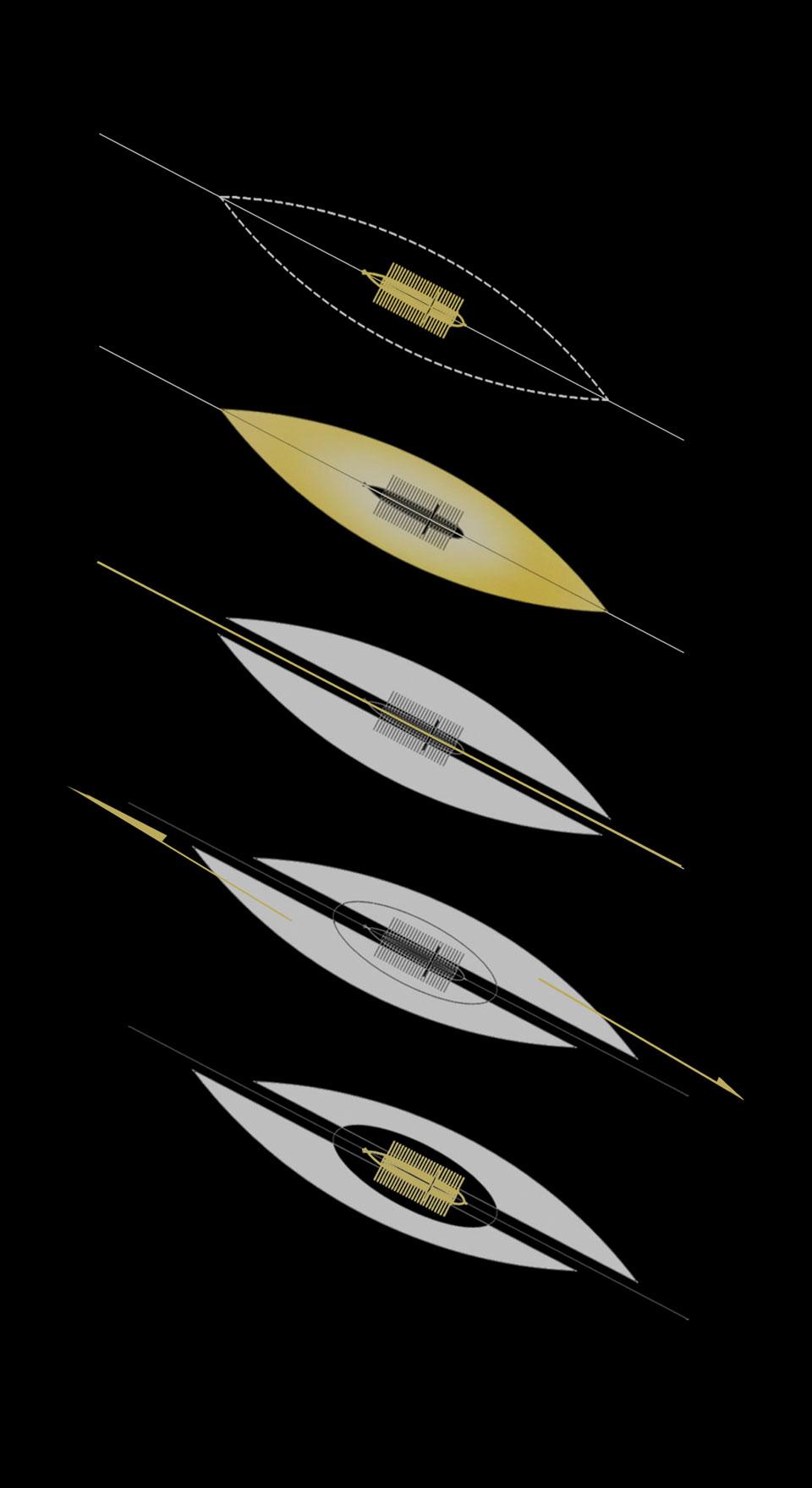 The proposal is born by considering Argo the composition's starting point – via three moves: The ship is embraced by its proper shape, this primary shape gets ruptured, the hull tears it in two, the two parts slide, Argo
traverses the Museum. At the same time it lies within it.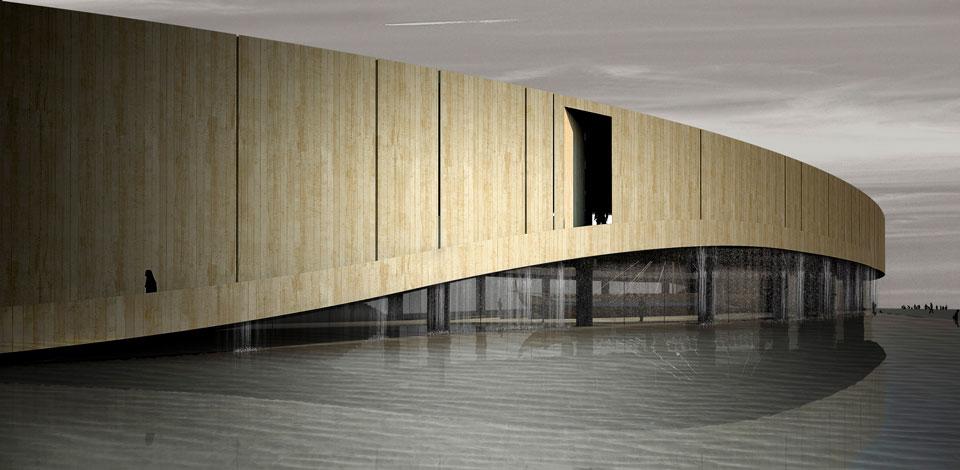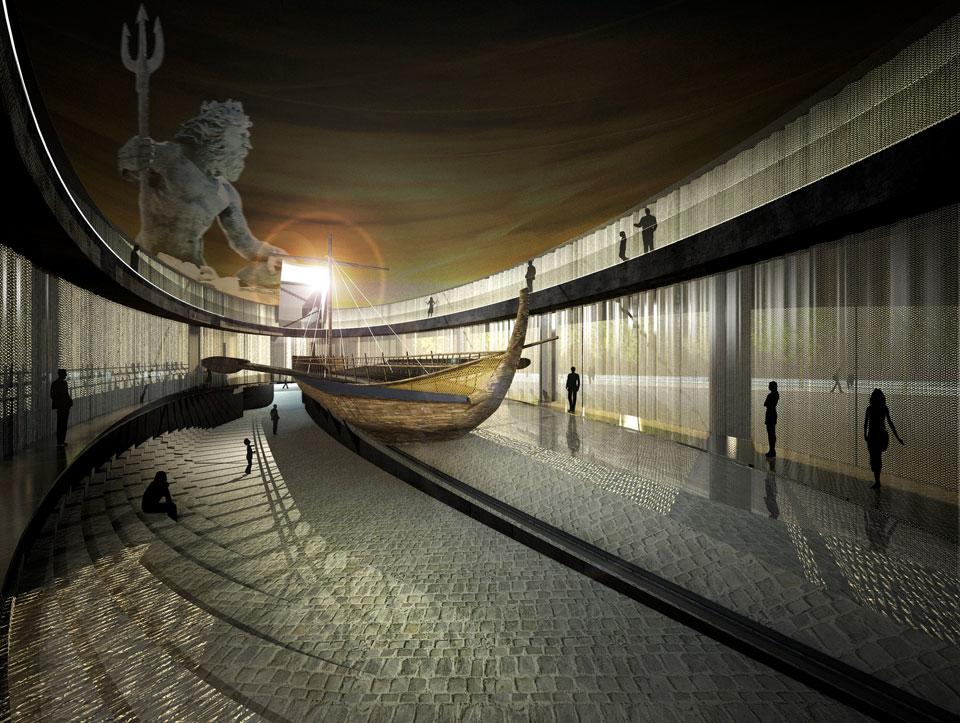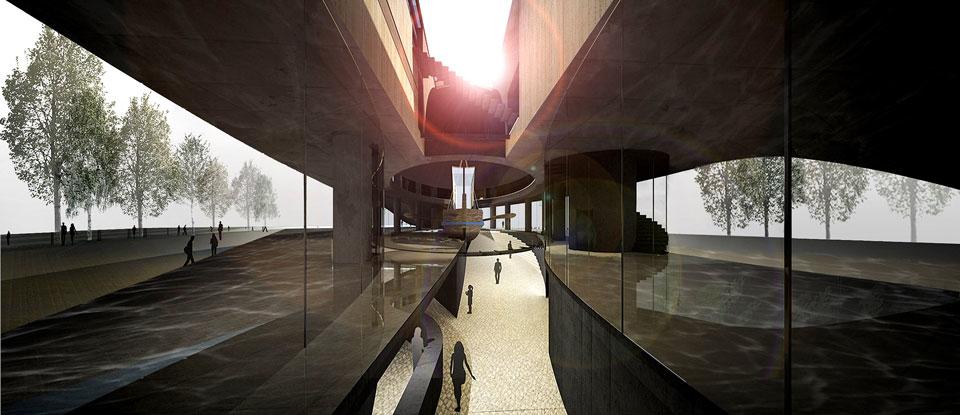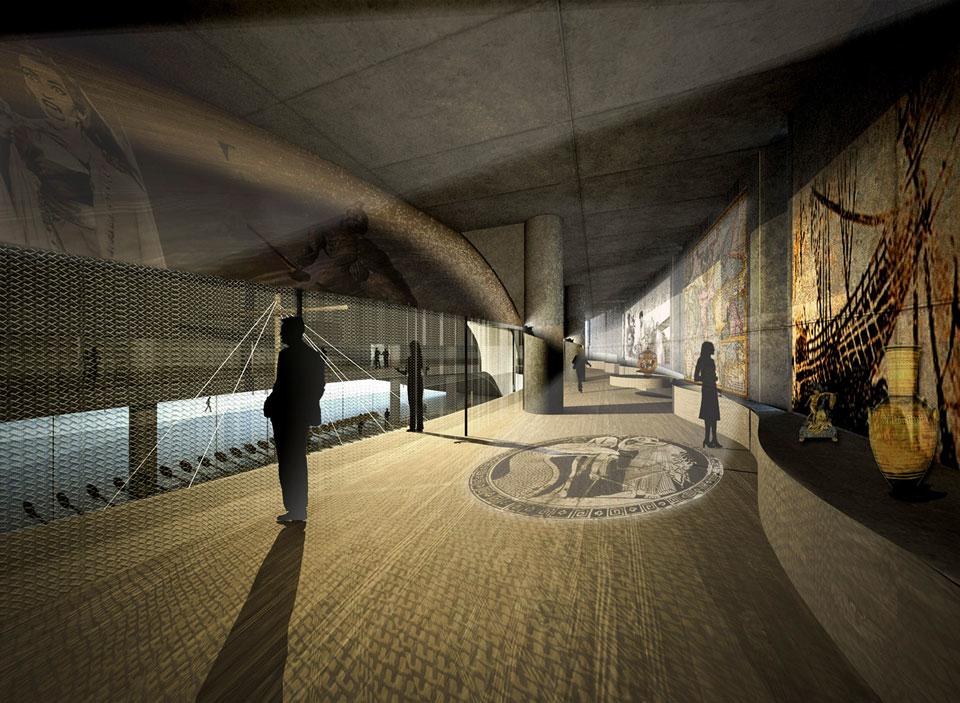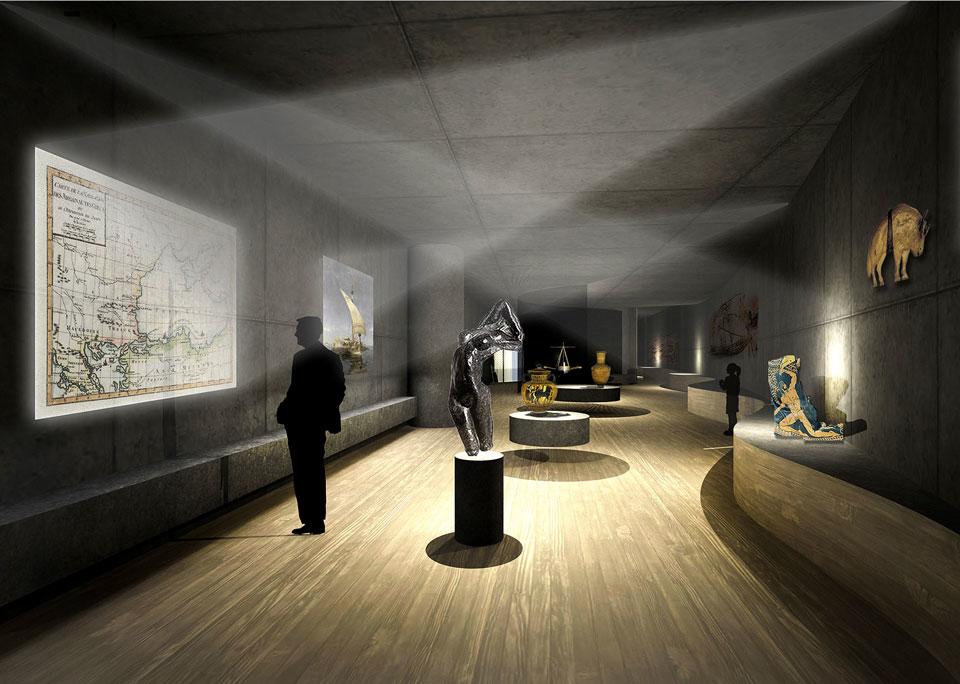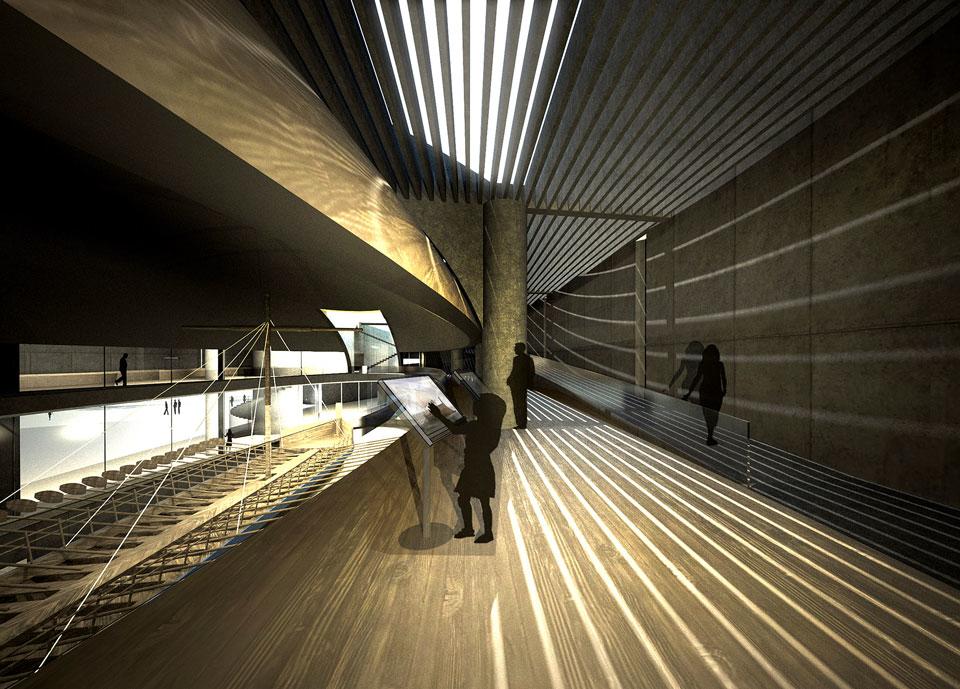 The Museum is born by and gets traversed by the ship, the two bisected parts now lie immobile, above the water, as Clenching Rocks. The diagonal composition of two curved parts that are torn apart but are also kept together by the main exhibit, is a double gesture: its meaning derives firstly by the natural relation to the ship itself and secondly through the correlation to the surrounding space: the sharp edge of the museum approaches the Park and comes up dynamically to the avenue, ascribing a landmark character to the building. From a distance, one may perceive the mythical ship either peeking out of a semi-transparent metal curtain or coming out fully unveiled, mirrored on the reflecting water, free, precious, unique.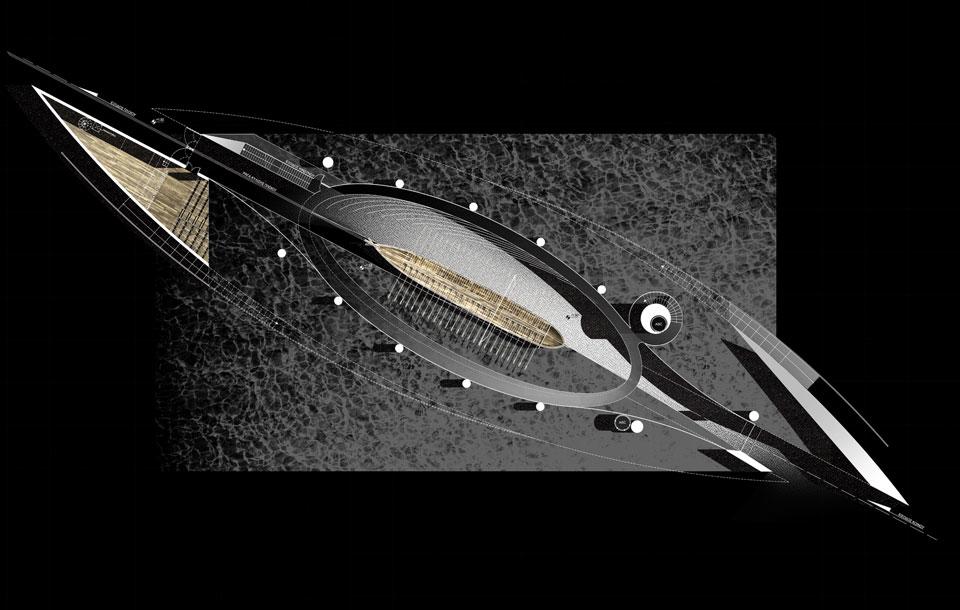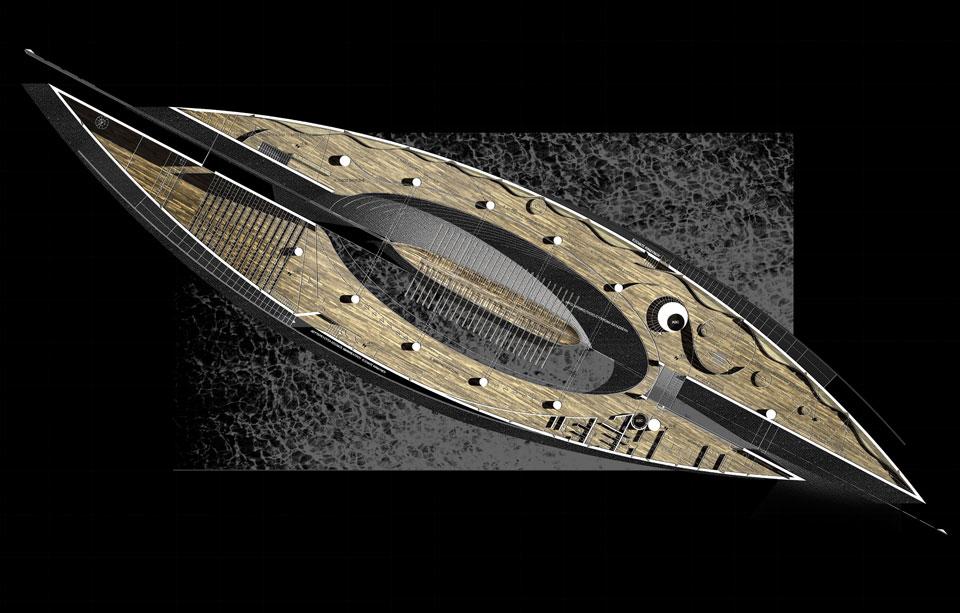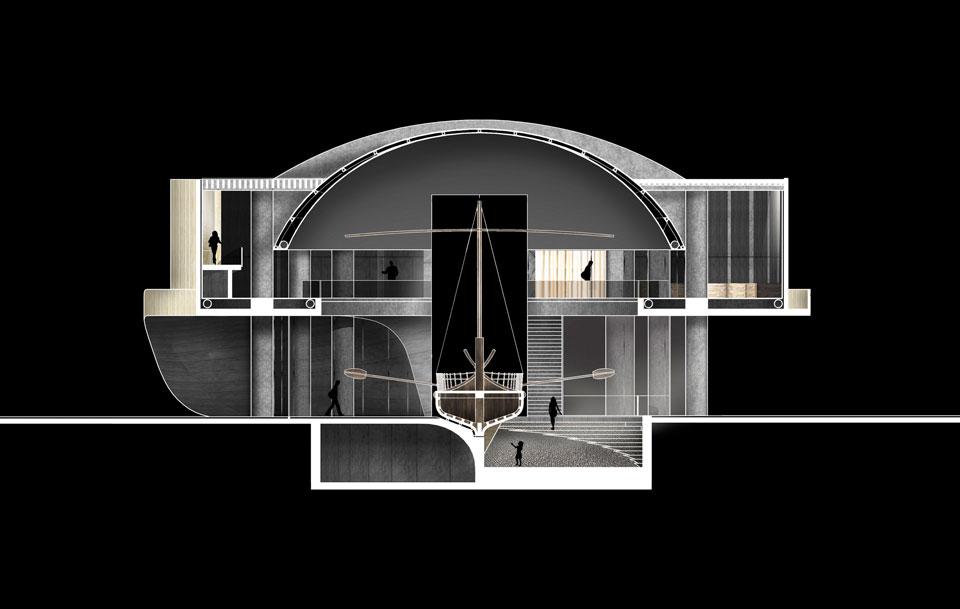 Project Info
Design: Tense Architecture Network
Project Team: Tilemachos Andrianopoulos, Thanos Bampanelos, Kostas Mavros, George Kostoglou, Antigoni Tsivanidou
Structural design: Athanassios Kontizas
Engineering: Spiros Arvanitis
Tense Architecture Network is an Athens based architectural practice. Their 2nd prize awarded proposal at the European Competition for the Museum of Argo has been selected to be showcased at the 8th Greek Young Architects Biennial inaugurated in Athens in September, proudly supported by SIAS SA.