The Black Pearl by Studio Rolf.fr, in collaboration with Zecc Architecten.
Over the past few years, the city of Rotterdam has been effectively running Urbannerdam, a housing project that aims to boost less favorable parts of the city. In doing so, acquired properties are offered at low cost and new owners are paired with a group of creatives to produce quality-design architecture. Black Pearl, designed by Rotlf.fr and Zecc Architecten, is one of some 250 new homes created through this initiative and winner of the Dutch Design Awards 2011 for the Public Award.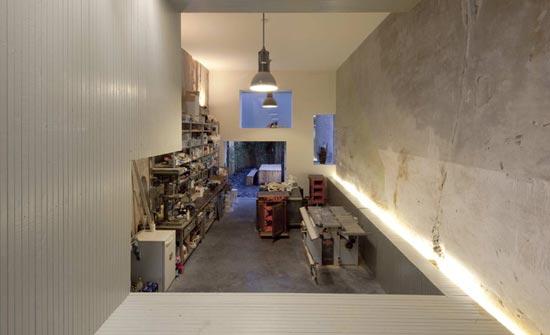 Black Pearl, Ground Floor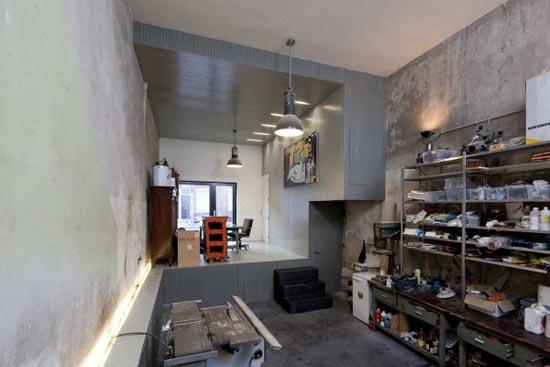 Black Pearl, Studio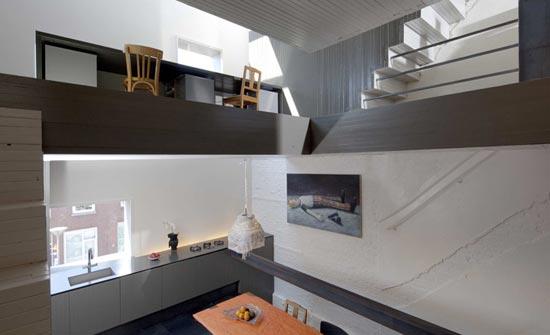 Black Pearl, Atrium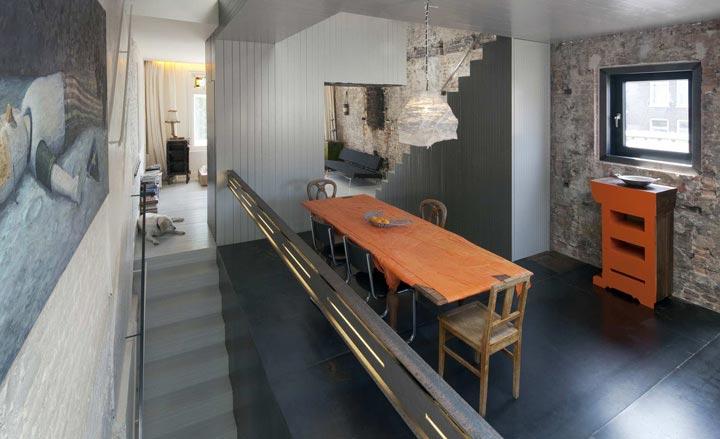 Black Pearl, First floor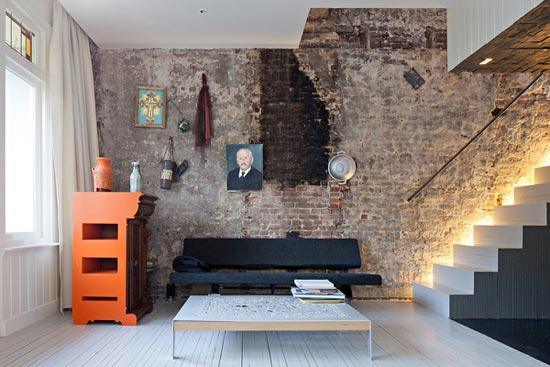 Black Pearl, Living Room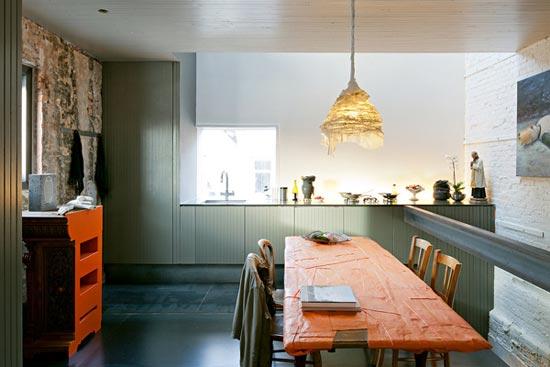 Black Pearl, Dining Room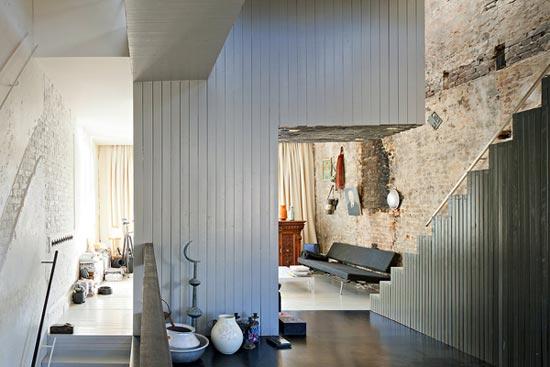 Black Pearl, View to the Lving Room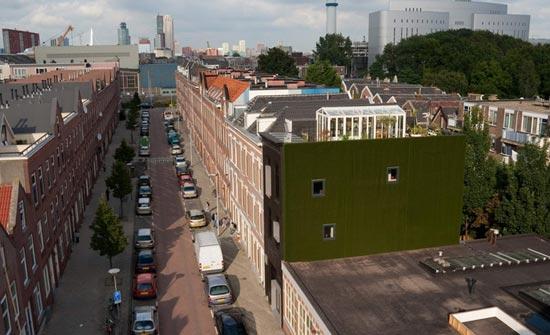 Black Pearl, Street View
In approaching the proposal for the new residence, the designers decided to juxtapose the building's new and former identities. They treated the existing shell as a container, a mere enclosure for the reworked interior structure. Leaving the original facade intact and painted in black shiny oil paint, the new open plan interior configuration was then projected on the outside with metal framed openings that pierce through the old structure.
Source: Rotlf.fr, Zecc Architecten