Xenia Hotel, Poros, 1964. Interior View.
During the post-war period in Greece, there is an attempt to improve the country's infrastructure, with regard to provide affordable housing for a growing population that is flowing into big cities to seek for work and at the same time for the development of several sites as touristic destinations. Aris Konstantinidis' work as head in Studies Services of Worker's Housing Organization (1955-1957) and Technical Services of Hellenic Tourism Organization (1957-1967), has contributed to effectively introduce notions of standardization in planning and construction in large-scale public works, under a concrete architectural approach.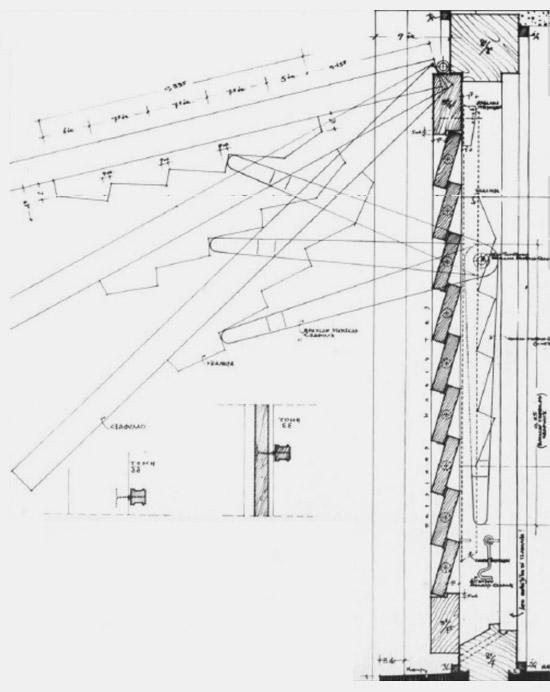 Low-income housing, Heraclion, Crete. Window detail.
From 1955 to 1957, Konstantinidis works for the development of a series of low-income housing projects in Athens, Peiraius, Heraklion, Serres, Thessaloniki, Pyrgos and Agios Nikolaos – Crete. These projects proposed low-rise typical building-units with two-bedroom apartments, sparsely placed within zones of communal green spaces. The form of the buildings followed a rigid grid, comprised of reinforced bare concrete structural elements and plaster painted fill-in brickwork. The designs also proposed the productive use of communal spaces such as staircases and pilotis as well as the creation of pedestrian streets and parking lots to serve the occupants.

Low-income housing, New Philadepheia, 1955-1957.
Following cuts in funding that compromised the complete realization of his proposals Konstantinidis leaves Worker's Housing Organization in 1957 to lead a team of architects working for Xenia project. Xenia, initiated by Hellenic Tourism Organization in 1950 under the management of architect Charalambos Sfaellos, was a nation-wide hotel construction program, aiming to develop and operate touristic premises mostly in less-travelled areas. Xenia hotels have proved to be a unique paradigm of architecture that is respectfully incorporated in the landscape and local life of the selected site, one that sensitively handles the use of materials and forms, one that introduces innovation through an understanding of each place's qualities and aspects.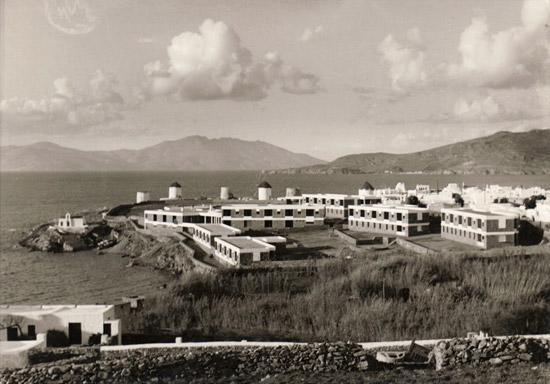 Xenia Hotel, Mykonos, 1960.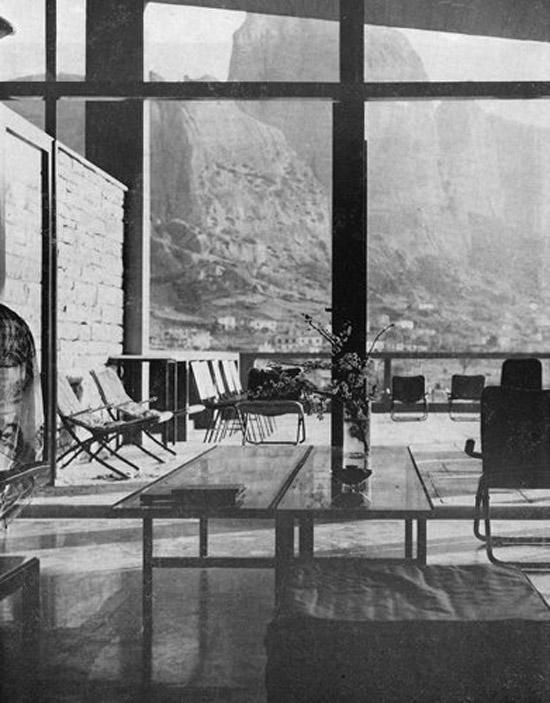 Xenia Hotel, Kalambaka, 1960. Interior View.

Xenia Hotel, Paliouri, 1962.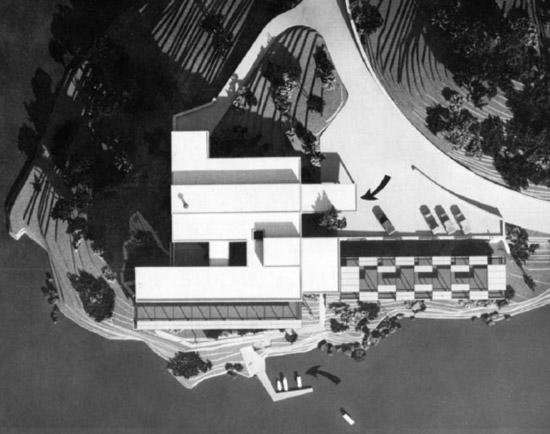 Xenia Hotel, Poros, Model.
Aris Konstantinidis' designs for Xenia hotels in Epidavros (1958 , 1960-2), Andros (Triton), Larissa (1959), Igoumenitsa (1959), Mykonos (1960), Kalambaka (1960), Paliouri (1962), Olympia (1963, 1966), Heraklion (1963), Poros (1964) are some of the most outstanding examples of post-war architecture in Greece. The Xenia project was completed in 1974 and officially terminated in 1983. The buildings developed between 1957 to 1967 by Konstantinidis and the team under him, remain a point of reference for applying a strong architectural approach, one that is indebted to modernism through a deep comprehension of local cultural references.