Atrium House by Fran Silvestre Arquitectos, Valencia, Spain, photography by © Fernando Alda.
For Atrium House located in Valencia,  Fran Silvestre Arquitectos have devised an L-shaped space configuration that revolves around an inner courtyard. While the elevations facing the courtyard are glazed with Vitrocsa window panels to bring ample lighting and create an intimate continuum between the inisde and outside space of the residence, the basement hidden underneath it, reveals itself in the southern facade opening up to a sunken terrace. Read after the break for a detailed description by the architects.
Project Description by Fran Silvestre Arquitectos:
A House in a urban area parts of the desire to maximize the feeling of spaciousness.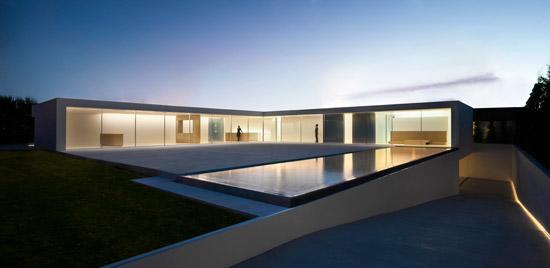 Two strategies are used. The principal is to release the largest possible in the middle of the site allowing you to enjoy a private space with a height and volume incalculable. It enhances the perimeter of contact with the outside housing, land and housing understood as a continuum.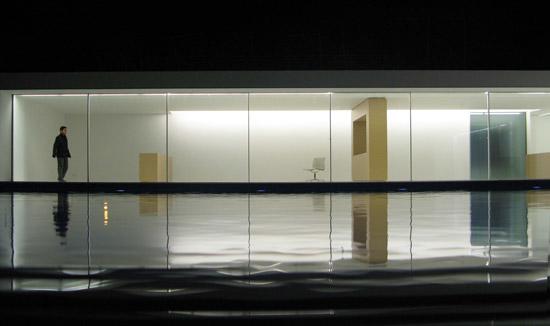 On the other hand uses the existing slope to the ravine next to illuminate the basement, which enables you to host the program.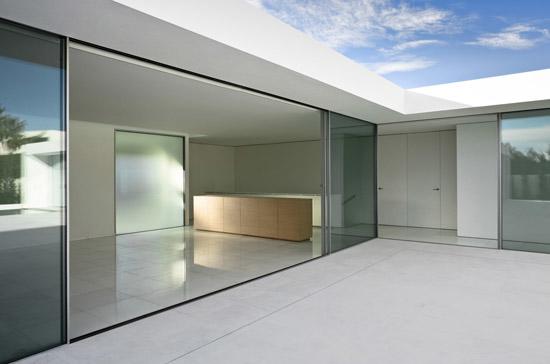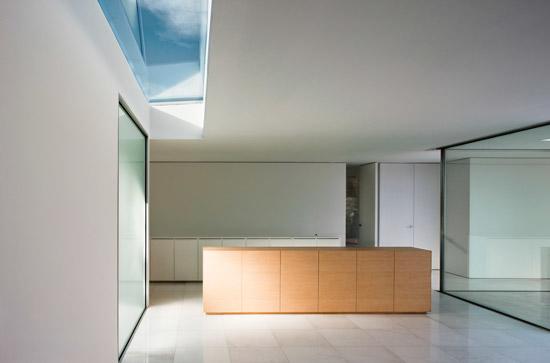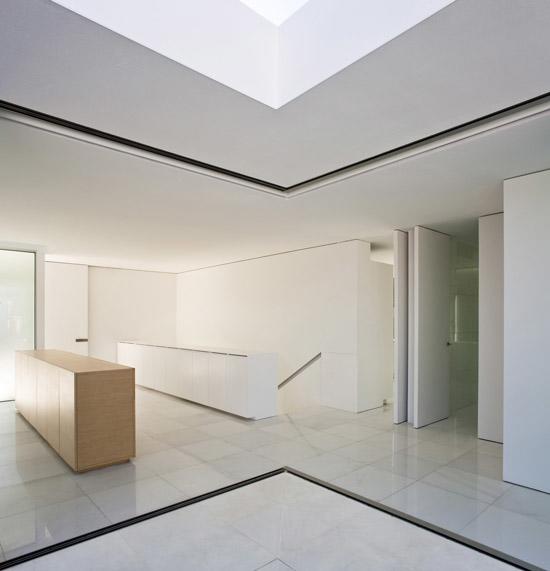 The building is developed along the southern and western boundaries of the parcel, which together with the elements of urbanization of the site, form a kind of atrium, whose diagonal flight to a distant vision of the Sierra Calderona.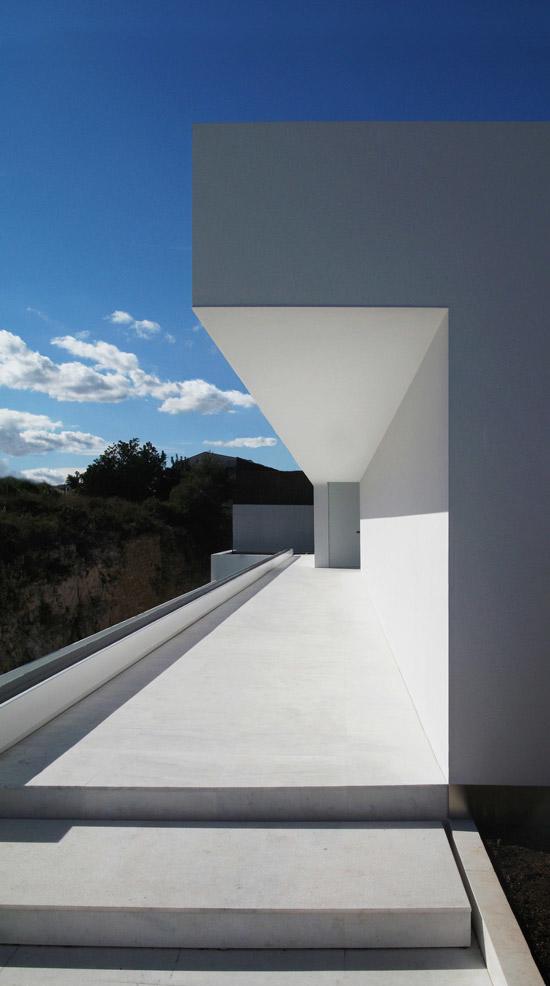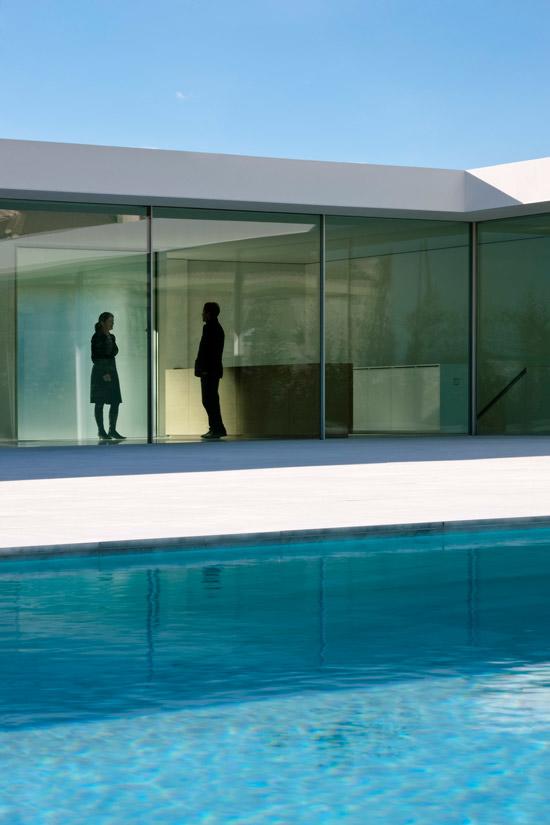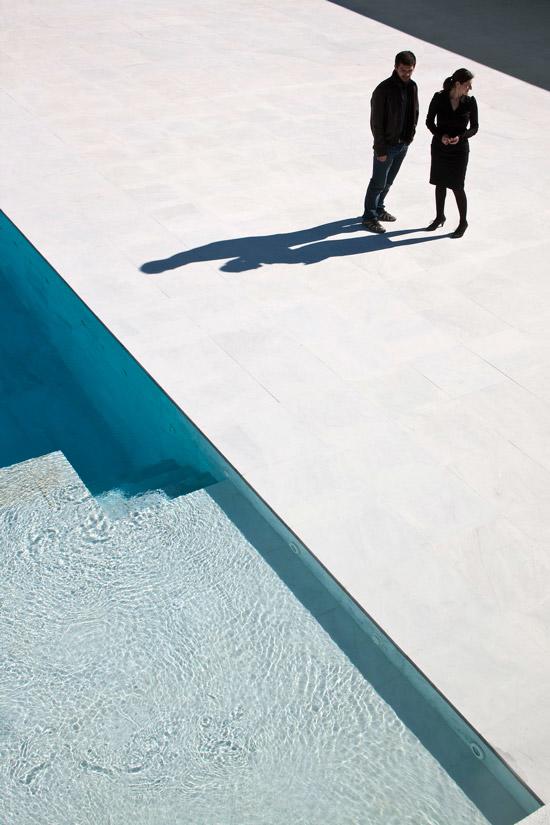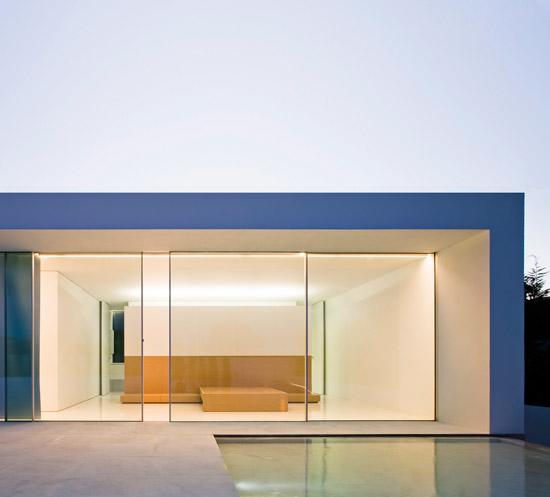 Access is accompanied by the south facade to find the point of intersection. At this point of view inside the distributor is located next to the stairs and the kitchen form the backbone of the operation of housing. The southern zone where the rooms are available during the day, dematerialized their presence due to the overhead light. In the west the rooms fall to a portion of parcel with a more domestic scale, while the master bedroom overlooking the lift light reflected on water. In the dark basement and garage are in the cellar. All other uses of the program look into the ravine through which light up.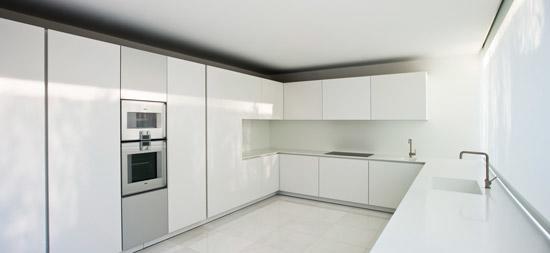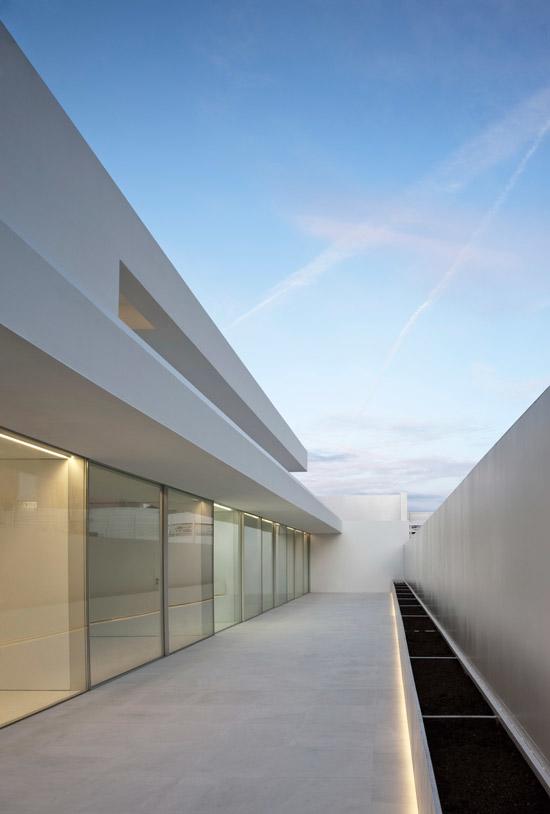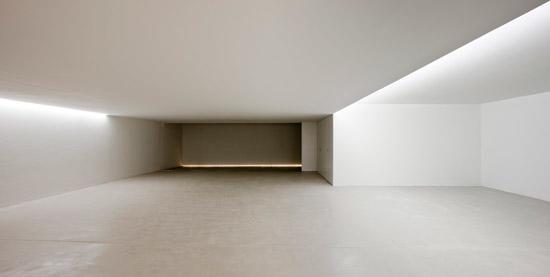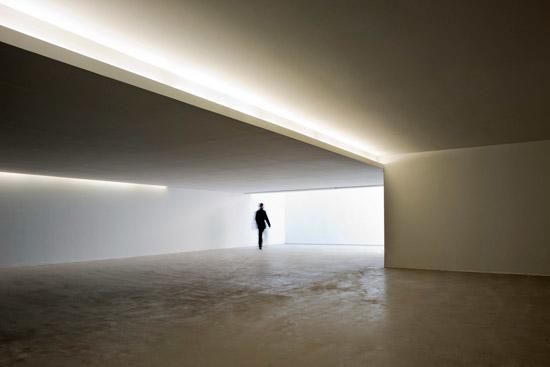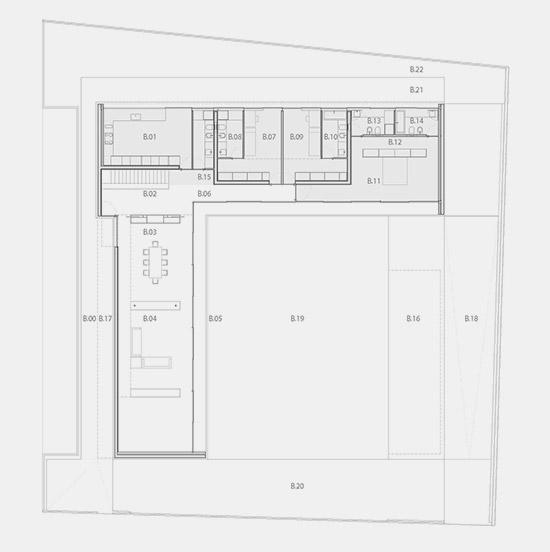 Floor Plan / Level 1
B.00 Main Access | B.01 Kitchen | B.02 Stairs | B.03 Dining Room | B.04 Living Room | B.05 Covered Terrace | B.06 Hallway | B.07 Bedrrom-Dressing 1 | B.08 Bathroom | B.09 Bedroom-Dressing 2 | B.10 Bathroom | B.11 Main Bedroom | B.12 Main Dressing Room | B.13 Main Bathroom 3 | Main Bathroom 4 | B.15 WC | B.16 Swimming Pool | B.17 Covered Access | B.18 Car Access | B.19 Atrium | B.20 Front Garden | B.21 Rear Terrace | B.22 Rear Garden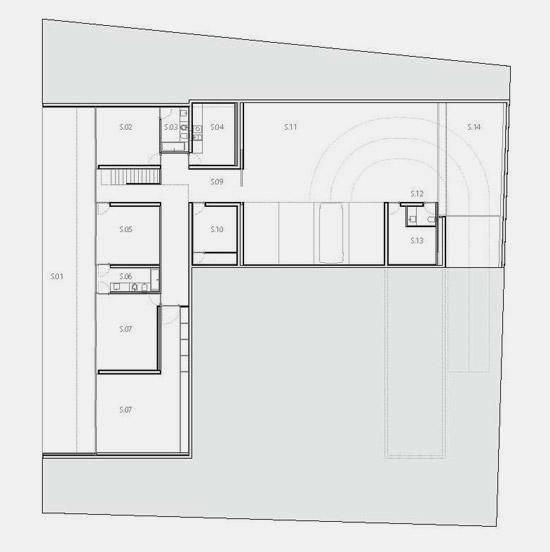 Floor Plan / Level -1
S.01 Courtyard | S.02 Laundry Room | S.03 Bathroom | S.04 Utility Room | S.05 Bedroom | S.06 Bathroom | S.07 Gym | S.08 Study-Library | S.09 Hallway | S.10 Wine Cellar | S.11 Parking | S.12 WC | S.13 Tool Store | S.14 Car Access Area

Section 1

Section 2

Section 3

Elevation 1

Elevation 2

Elevation 3 

Elevation 4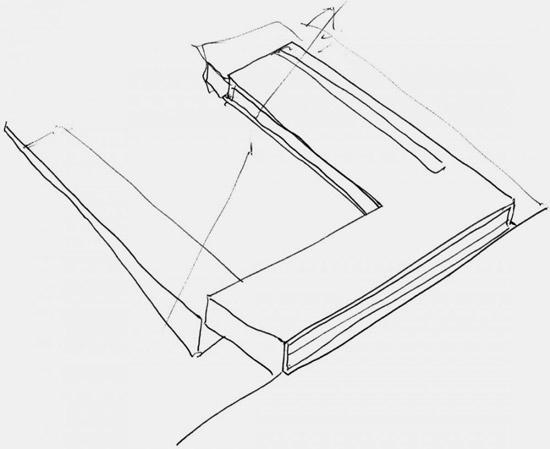 Sketch
Project Info:
Project Team: Fran Silvestre (Principal in charge), María José Sáez (Principal in charge), Jose V. Miguel (Collaborator Architect), Ángel Ruíz (Collaborator Architect)
Structural Engineer: David Gallardo | Upv
Building Engineer: Carlos García
Interior Design: Alfaro Hofman
Photography: Fernando Alda
Marketing & Communication: Adrián Mora | Architect
Client: Naves y Fábricas, S.L. | Guillermo Caballero de Luján
Contractor: COARCO
Location: Urbanización Santa Bárbara. Godella. Valencia
Site Area: 1150,00 m2
Built Area:782,85 m2
Atrium Area: 340,00 m2