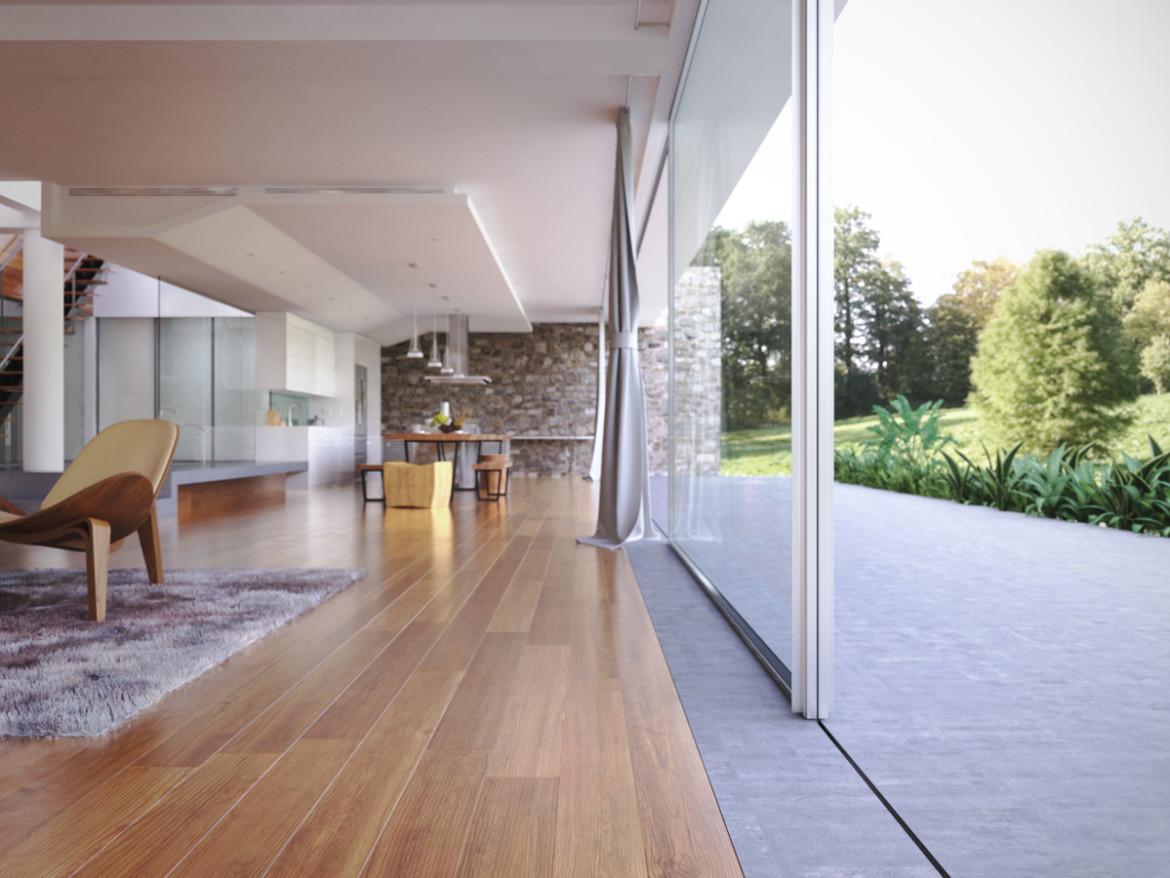 Sias, in collaboration with innovation leader Swiss Vitrocsa, presents Invisible Frame I. Following the ground breaking Invisible Frame II series, Invisible Frame I features a single rail embedded into the flooring.
Invisible Frame I revolutionizes once more the embedded rail systems by Vitrocsa. The new system allows for a single rail to be placed within any kind of flooring (wood, marble, concrete etc.), offering a unique and sophisticated visual and tactile experience of unified interior and exterior space.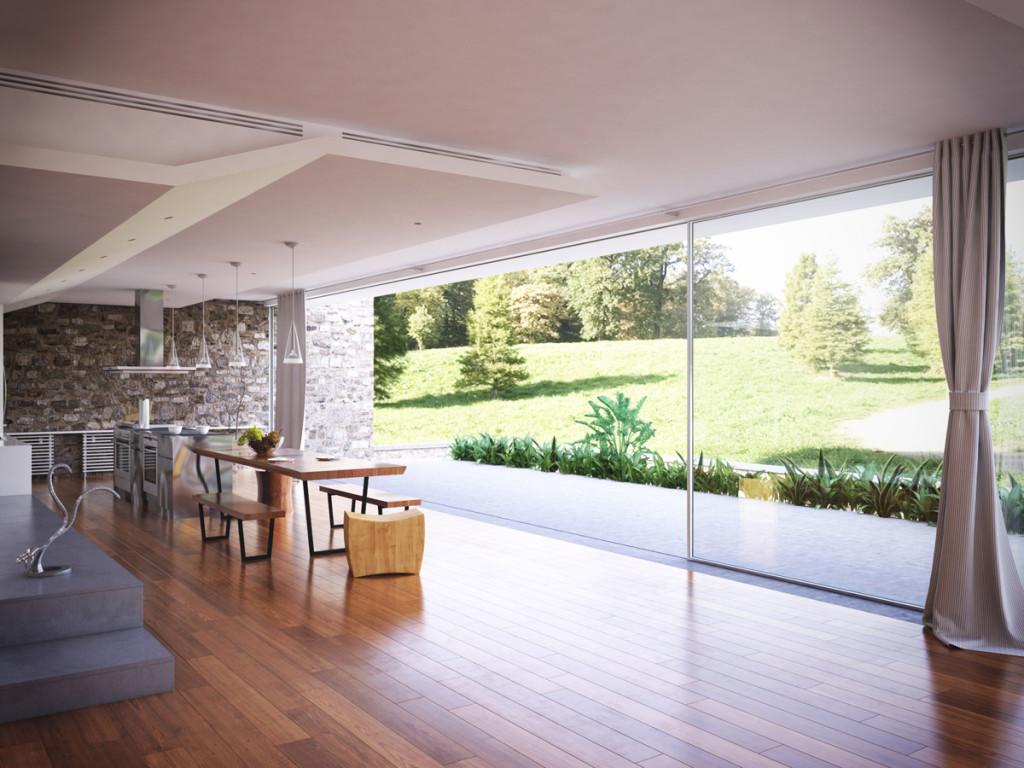 Invisible Frame I specifications:
Better stability.
15% greater resistance to wind load .
50% better water tightness. Rain water will not penetrate as the base grid system is digested in the ground.
Better drainage of water as drainage becomes a vertical axis .
60% better air permeability .
Excellent sliding properties as stones or anything that could cause problems in the rail system is impossible to go through the rollers.
100% safer crossing.
Greater cleanliness as there is no possibility of collecting dust particles and debris in the grooves of drivers.
Very easy cleaning access inside the drain as the coating of the Invisible Frame removed very easily.
Unparalleled aesthetic sophistication with a unified plane between exterior and interior.
Exclusively by Vitrocsa Switzerland. Certified and patented .