Sias SA is proud to be supporting Open House Thessaloniki 2014, hosted in the city for the third time this year the weekend of 15-16 November. Thessaloniki is hosting Open House in order to highlight the architectural wealth of a city with a long history.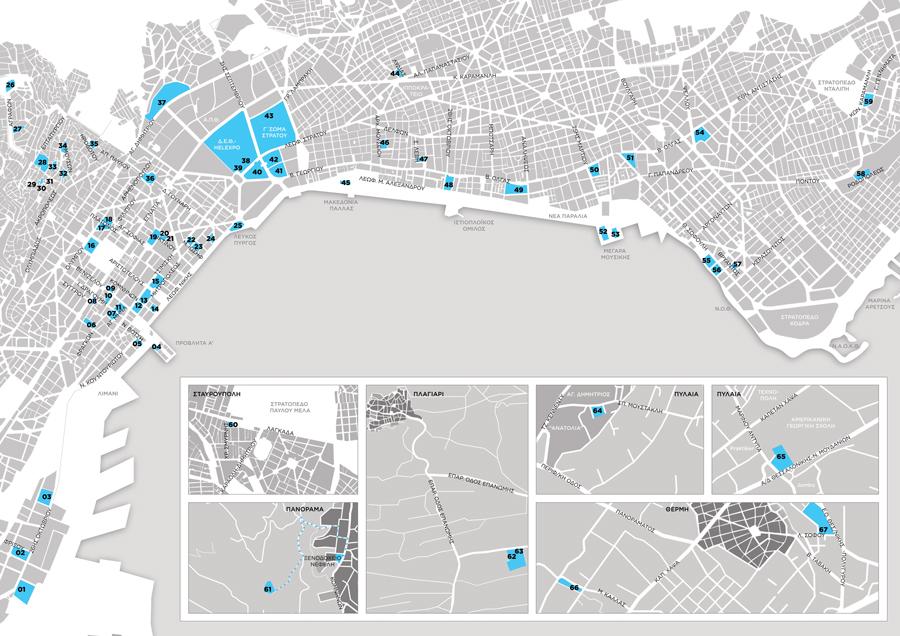 Historical and modern, private and public buildings that sometimes impress and sometimes go unnoticed will open their doors for free during a weekend. Open House Thessaloniki, invites you to discover either the small or the large architectural gems of the city and through them re-explore it and its architecture. So check the overwhelming list of more than 60 buildings and make your pick. The tours are conducted by volunteers during the opening hours of each site, for free. A reservation is not required, but tours are conducted in compliance with visitor's priority order.
Download the mini guide here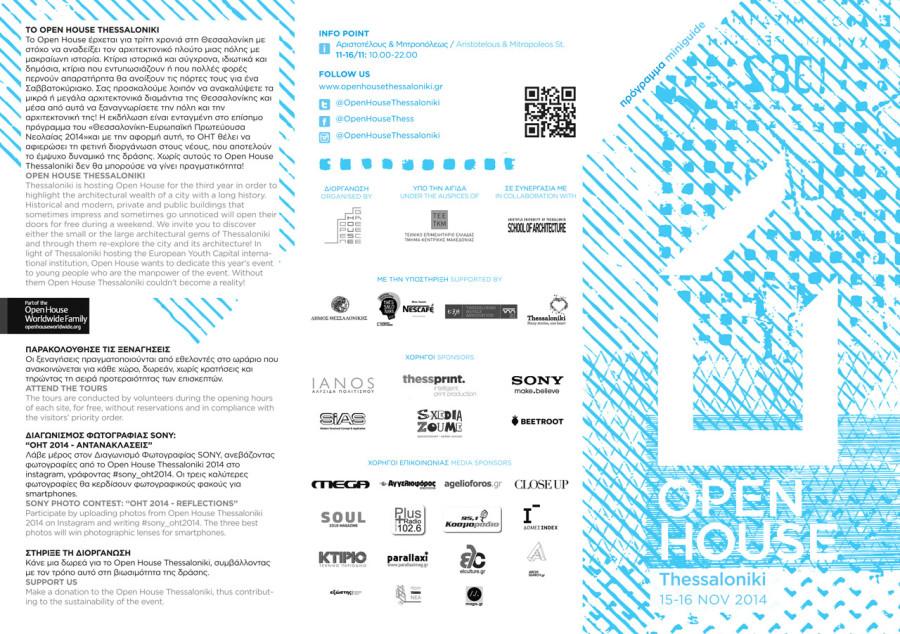 About OHT
In 2012 Thessaloniki joined the Open House family and started organizing an event that will celebrate the city's architecture and design. Open House is a simple but powerful concept: showcasing outstanding architecture for all to experience, completely for free. Open House initiatives invite everyone to explore and understand the value of a well-designed built environment.
The Open House event started in London in 1992, gaining in the past 20 years a lot of appreciation and support. Today 21 cities are members of the Open House Worldwide family and host annually this event, including New York, Dublin, Tel Aviv, Jerusalem, Helsinki, Melbourne, Barcelona, Chicago, Rome, Lisbon etc.
The first Open House event in Greece is taking place on 24th and 25th of November in Thessaloniki. Selected architectural sites will be open to the public during this weekend. The event is organised by the non-governmental and non-profit organisation Open House Greece, founded in 2012.
Open House Thessaloniki aspires to expose the architectural treasures of this dynamic city, and make architecture accessible to all. Its aim is to contribute to the deeper understanding of urban design and public space, and enable all citizens and visitors to explore and understand the value of a well-designed built environment.