http://blog.sias.gr/images/stories/Top_News/SECCO/top_news_secco.jpg

Secco Sistemi is the Italian trademark leader in the production of Steel Intergrated System Design for Doors Windows and Facades.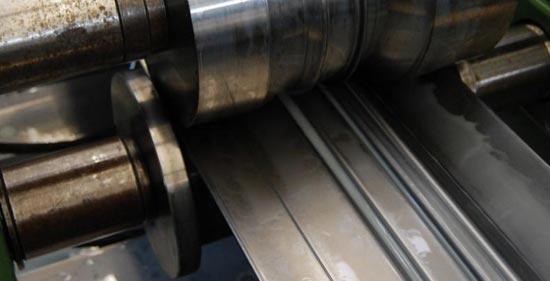 What makes Secco products so special is their unique slim profile design that makes them fit any architectural space of exceptional design (museums, art spaces and galleries, lofts, industrial spaces), joint with their materials strength and durability. For more than 60 years, tons of steel sourced from best of European suppliers are processed in the company's production plants in Treviso Preganzio, meeting highest quality controls to ensure perfect compliance with the declared performance. Each year some 200.000 secco units are installed internationally, featured in projects by most renowned architects like Tadao Ando, Zaha Hadid and Massimiliano Fuksas.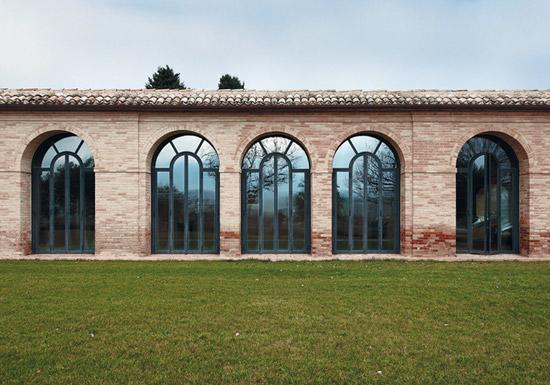 Mansion outbuildings (MC), Sistemacciaio in painted galvanized steel.
Secco offers 3 profiles, OS2, EBE 65 and Sistemacciaio in a wide range of materials (Steel, Cor-Ten Steel, Stainless Steel and Bronze), covering any demanding application.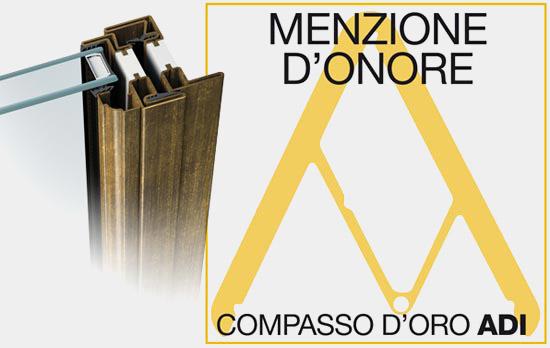 It is worth mentioning OS2 Profile has been awarded with Compasso d' Oro, Italy's most prestigious award in industrial design. This unique profile features the slimmest visible frame thickness, joint with highest thermal insulation performance – U values of up to 1.4W/m2k .