SIAS is proud to be supporting ESW, the first of a series of events that seek to explore and discuss aspects, qualities and potential of local interior design production.
Interior design reaches out to quite different yet related projects that involve turning an interior space into an effective setting for the range of human activities that are to take place there. Interior design strategically renders environments with qualities and assets that can be interpreted into multifaceted vantages to a venture.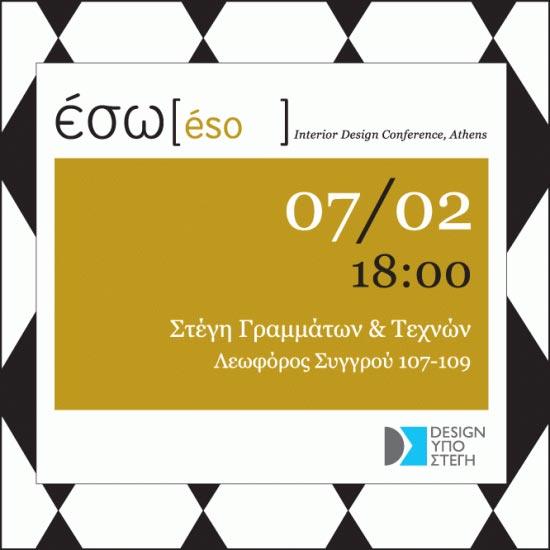 Within the context of ESW, acclaimed interior designers, architects and creatives discussed on the above, their work, ideas and practice under the scope of present conditions in Greece. Invited architectural and interior design offices were mkv design, zege, ISV, k-studio, mplusm, along with awarded creative offices MNP and BusyBuilding.
The initiative was organized by +design magazine in collaboration with Archisearch. The event took place at OCC amphitheatre on February 7 as part of Design at the OCC parallel program.
Watch part of the conference here:
ESO, interior design conference [part one] from Archisearch on Vimeo.
Video editing: Vassilis Tsapopoulos Photography: Andreas Stanotas