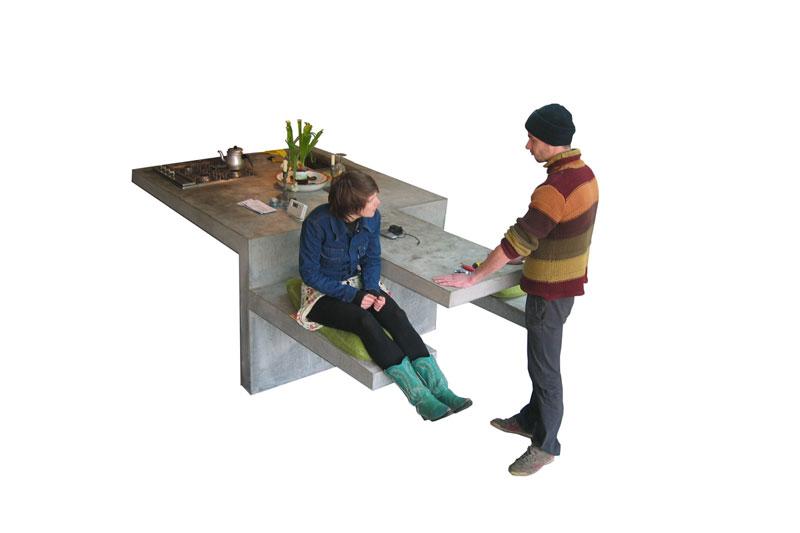 Belgium based architectural practice NU Architectuuratelier, have created monumental kitchen fittings cast in concrete, as part of their interior renovation projects. Their hands-on design process featured in the photos below, shows a playful interaction with their material, that results in sculptural hybrid objects to define the space.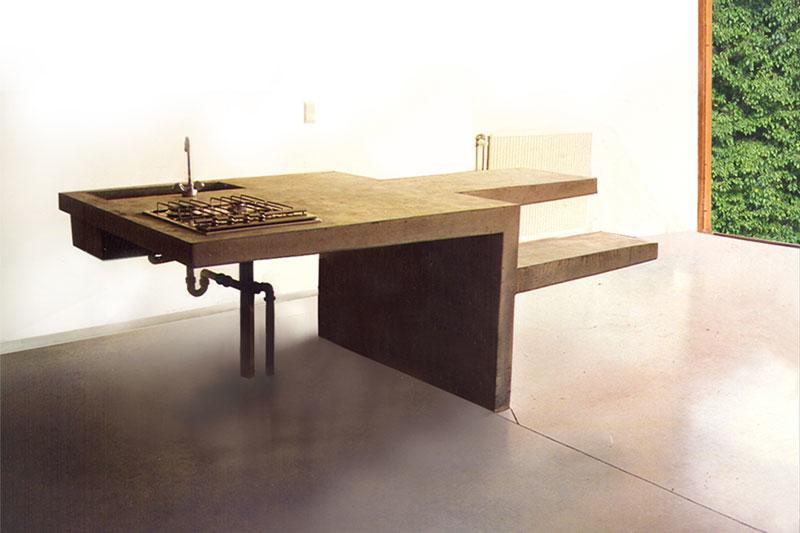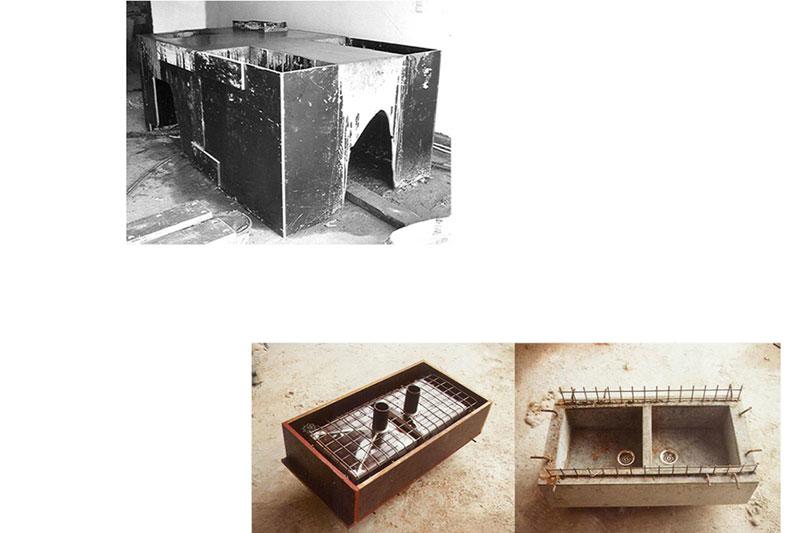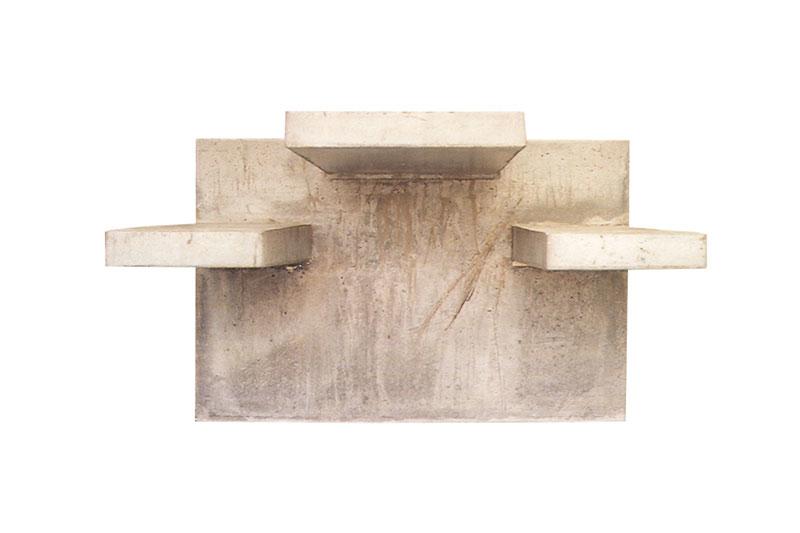 Concrete kitchen with a table connected to it, for hmstr renovation project.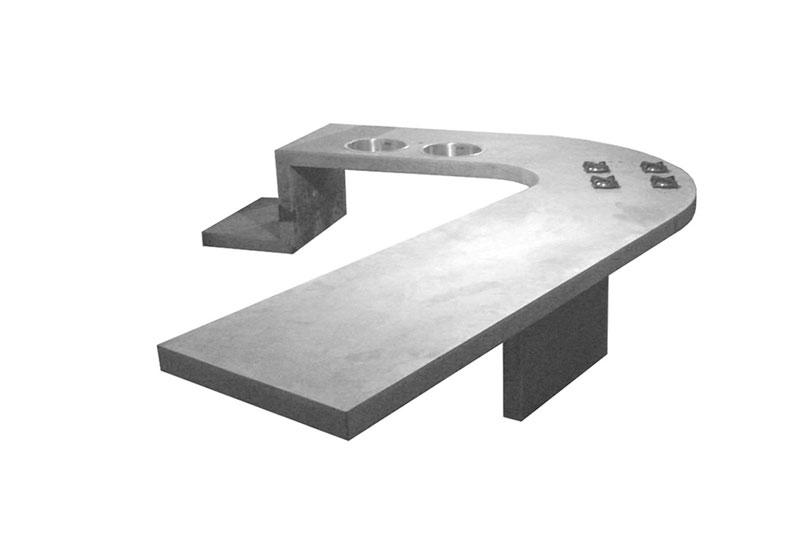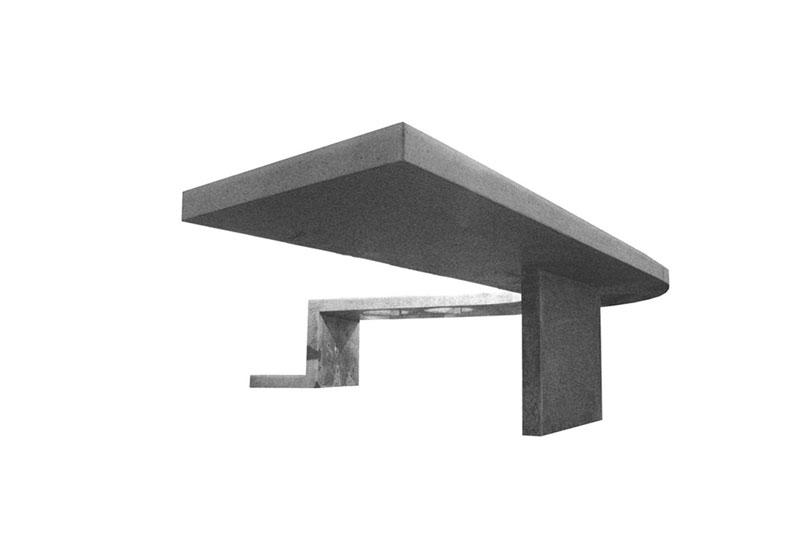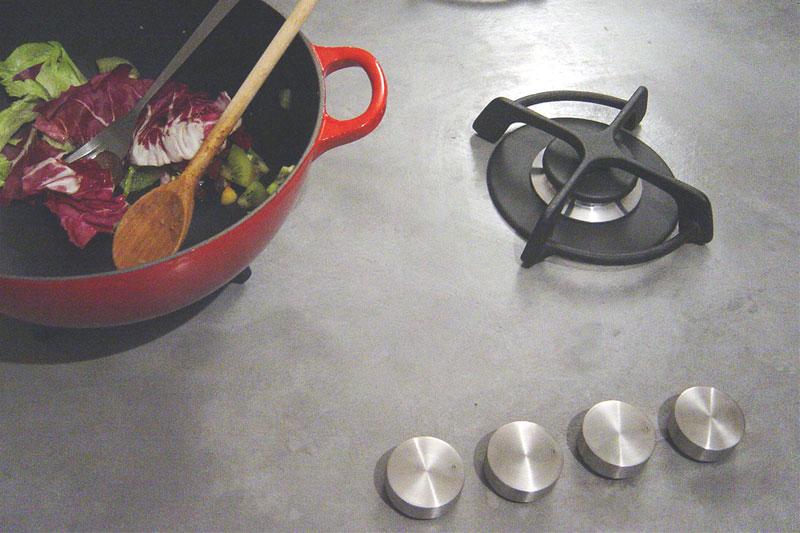 Kitchen and dining table cast in concrete, for kitchen only renovation project.
source: Socks Studio