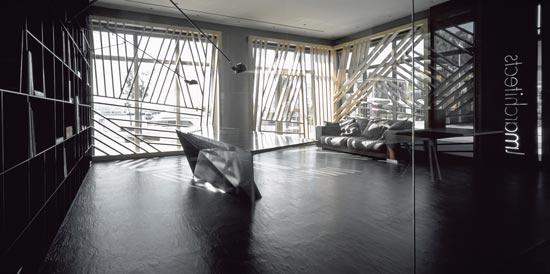 How should an architects office be? The architects office as a project has reapeteadly been a field of discussion for architectural competitions and theoretical approaches. Excluding the "mental space" which is the most important part and can be housed everywhere, practically it's all about another project with your own self as an employer and no alibi for your mistakes. As it happens in all projects ,it demands the "birth" of an architectural main idea, composed by the existing circumstances,the designing parameters and the creators biomatic experiences.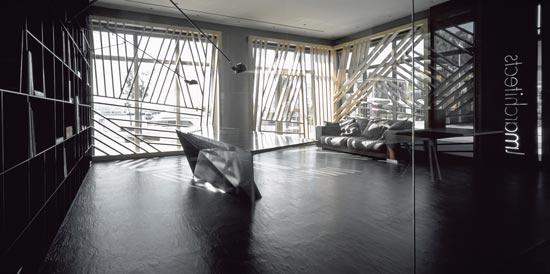 The office presented is located in the Flisvos marina, Athens and is considered by lmarchitects their ideal place to work in. The matters to be resolved were the exploitation of the view and the intense light control, by creating a protecting interior "shade" while preserving an unobstructed relation with the water element.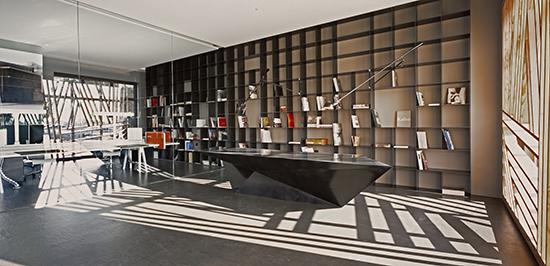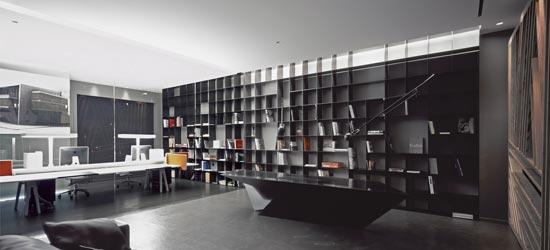 The plan is a plain square of 85sqm. A black metal bookcase covers the only solid wall of the space, while functions are distinctively separated by a transparent glass wall. Unique wooden panels are dominating architectural elements as they are used as filters which reinforce the privacy of the working team without disturbing the view, and contribute to the easy recognition of the office.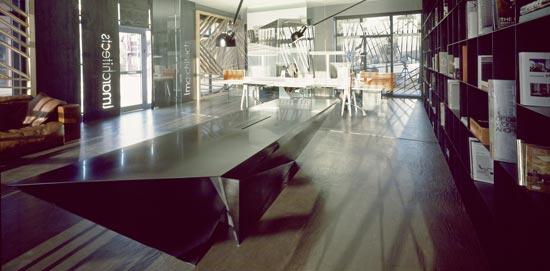 Folding meeting table stands in front of the metal bookcase and ,almost ready to move, adds a significantly dynamic gesture to the overall space. All elements of lmarchitects office are specially designed according to the needs of function and are ispired by the Marina environment.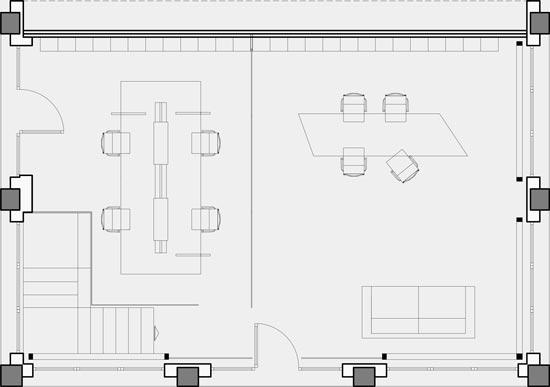 Lmarchitects Offices, Floorplan
Credits
Mariza Angelidi
Lila Galata
Collaborators
Ariadni Kafetzi
Bettina Velliou
Photography
Erieta Attali
Building Area 85m²
Design 2011
Completion 2011
Website: lmarchitects.gr