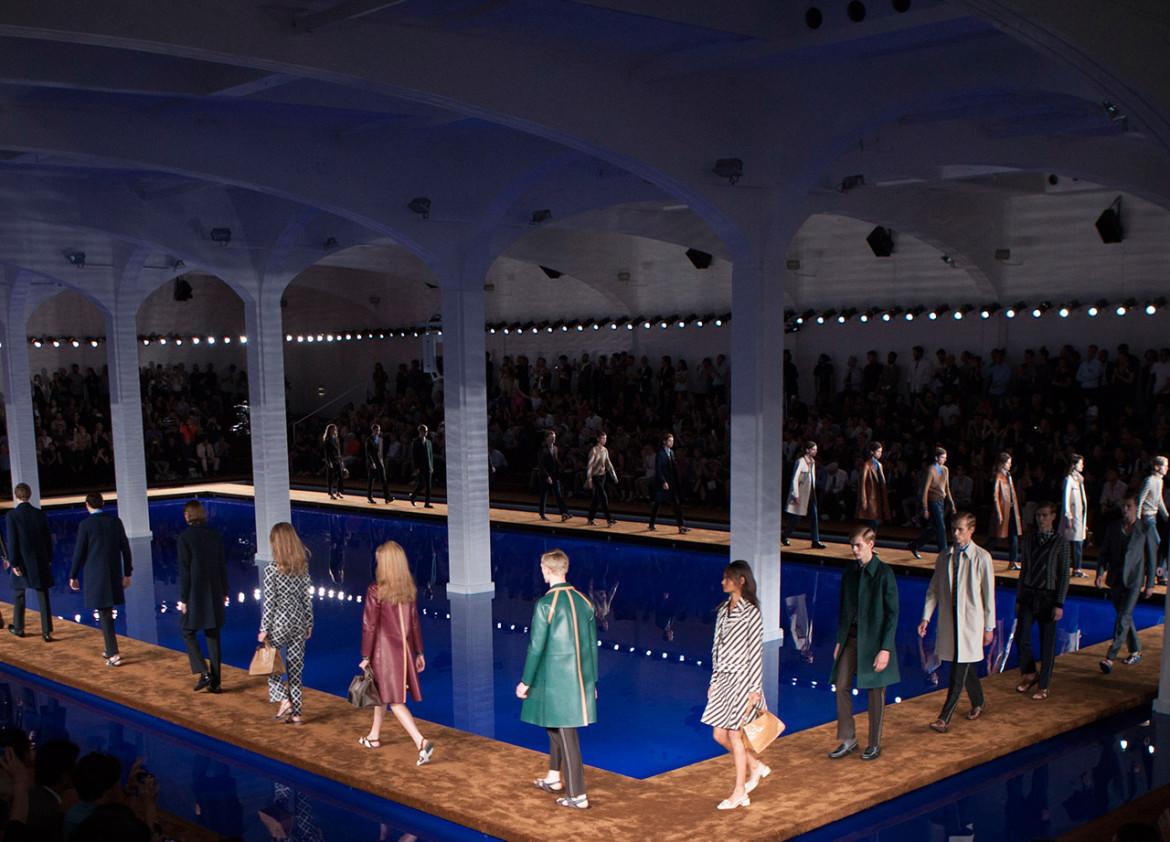 Rem Koolhaas's studio AMO collaboration with fashion house Prada, has produced over the years some of the most interesting, if not exquisite set ups for catwalks (take for example last year's 'The Ideal House' catwalk for FW14 collection). Their last production, the SS15 show, was conceived as a floating platform surrounded by water in a interior pool environment.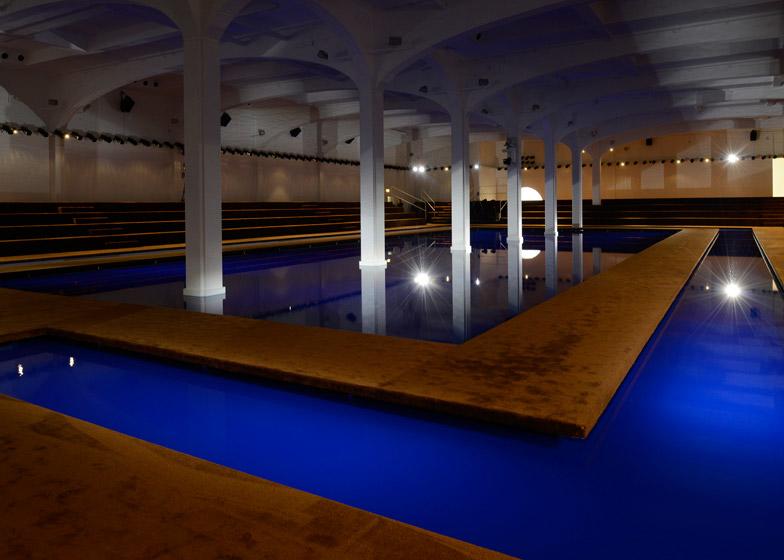 "The process of designing a set for a fashion show strongly resonates with the one of theatrical performance: in both cases characters, space, costumes, music and lights come together into a single concept, each one contributing to the unique experience of the audience" ΑΜΟ states on their process to conceive such a set up.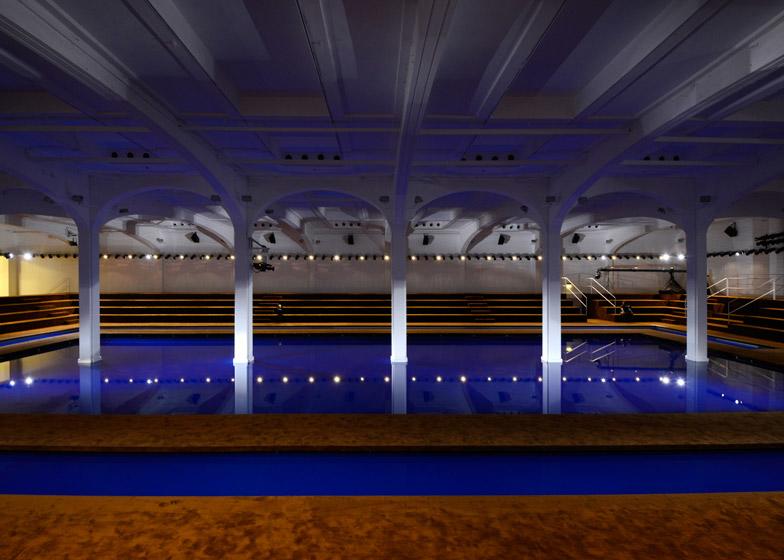 For this show the long tanned carpet coated corridors floating over the deep blue waters of the pool structure were described as "in between a cave, a cruise ship, and an indoor pool". The audience seating which plays as much an important role in this conception, was arranged in tiered steps surrounding the water. Spectators had to climb over these steps to find their seats, being presented in such a way with an elevated view of the environment.