The Architect's Data handbook by Ernst Neufert, is the inspiration behind Playhouse Cards by Nike Dimopoulou and Nikolas Arnis of Studio Entice, Athens based multidisciplinary studio. Nike and Nikos, reflect upon their architectural background and references, interpreting the regular card suits into architectural details borrowed from the (loved and hated) anthropometric designs in Neufert's book.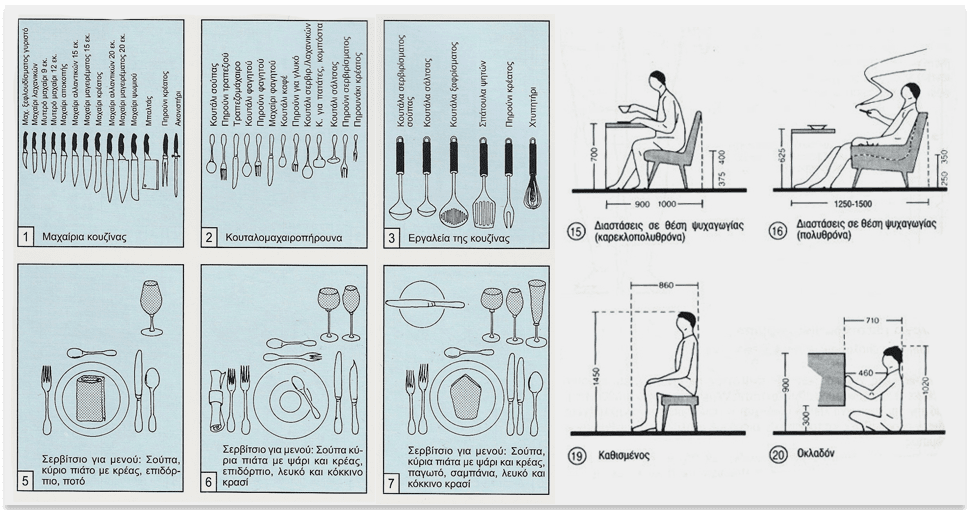 Details from Greek publication of Neufert's Architect's Data
More than that, the designer's implement a sort of narrative within the regular card game. The selection of architectural details that replace the card numbers, correspond each time to one of the 'typical' spaces in a residence, as indicated in the handbook. The kitchen, bathroom, living-room etc are laid down on your deck while the Ace of Spades (the death card, as the designers note), reveals a murder that took place in this imaginary – but measured by the book – house.
"Maybe the jokers know more..", the designer's say blinking the eye, leaving us with a detective-like mystery feeling. Nike and Nikos state their multidisciplinary creative practice aims to explore the fields of spatial, industrial and graphic design and with Playhouse Cards they have produced an enjoyable playful interpretation of architectural culture into a game that not only architect's will love.