Sometimes to design something as personal as your office can be a very painstaking process. An old warehouse space, half hidden under the ground in a quiet pedestrian street which is totally covered by trees, was transformed to an architectural office. The area is residential and at the same time very close to the city centre of Athens.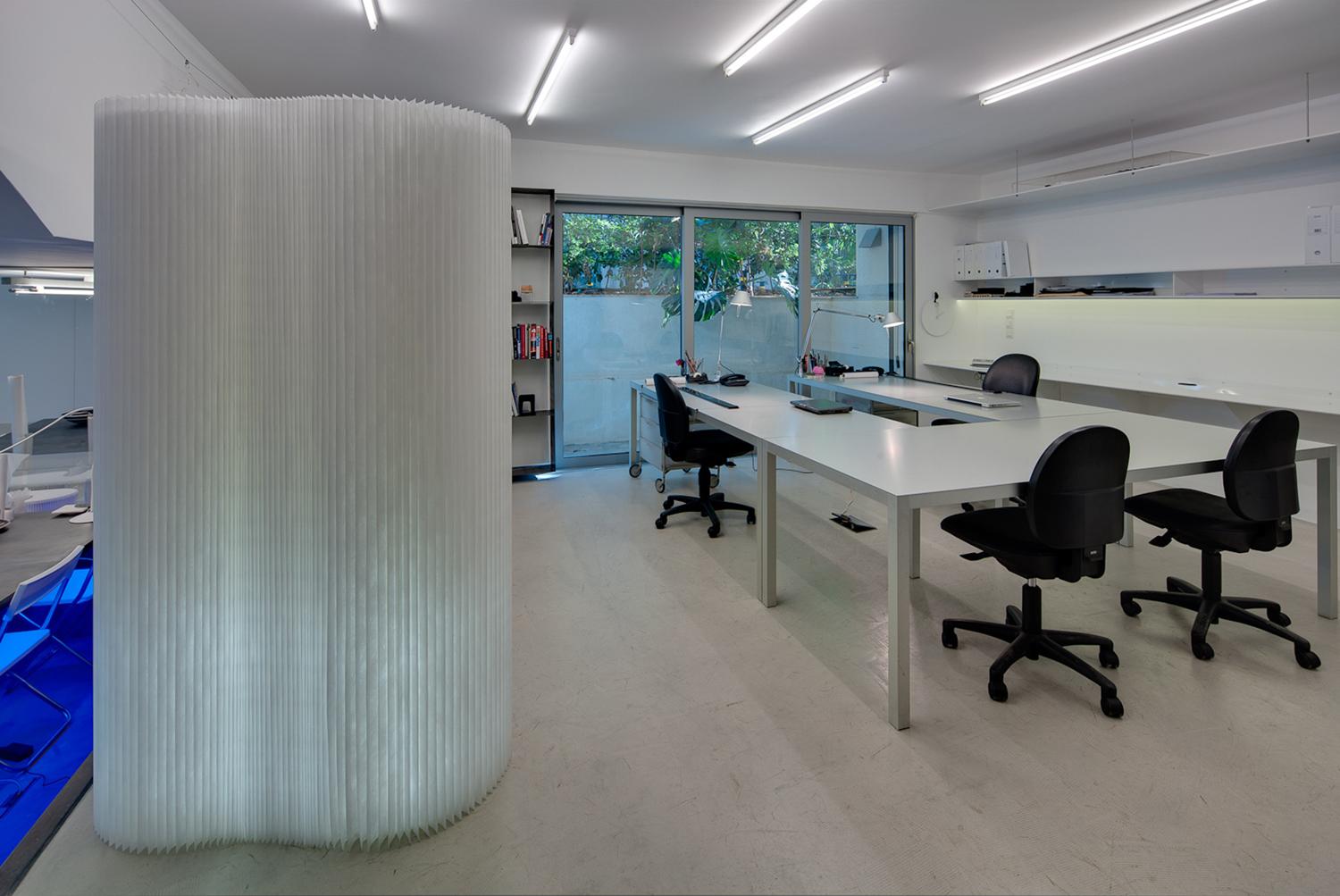 Being so close to the ground, hidden by the trees, almost like in a secret garden brought up memories and the need to stop, think, remember and dive into what is not always obvious. When the client is not present and the architect becomes the client, things can be difficult. Desire, need, program, budget and actual process all became foregrounded. The process was very slow and all was evolving gradually. Decisions, design and construction were all interweaved, accelerating at times to be brought to a stop immediately after. Bit by bit, from the need to the possibility, back and forth, it was as close to a psychoanalytic process as designing your office can be.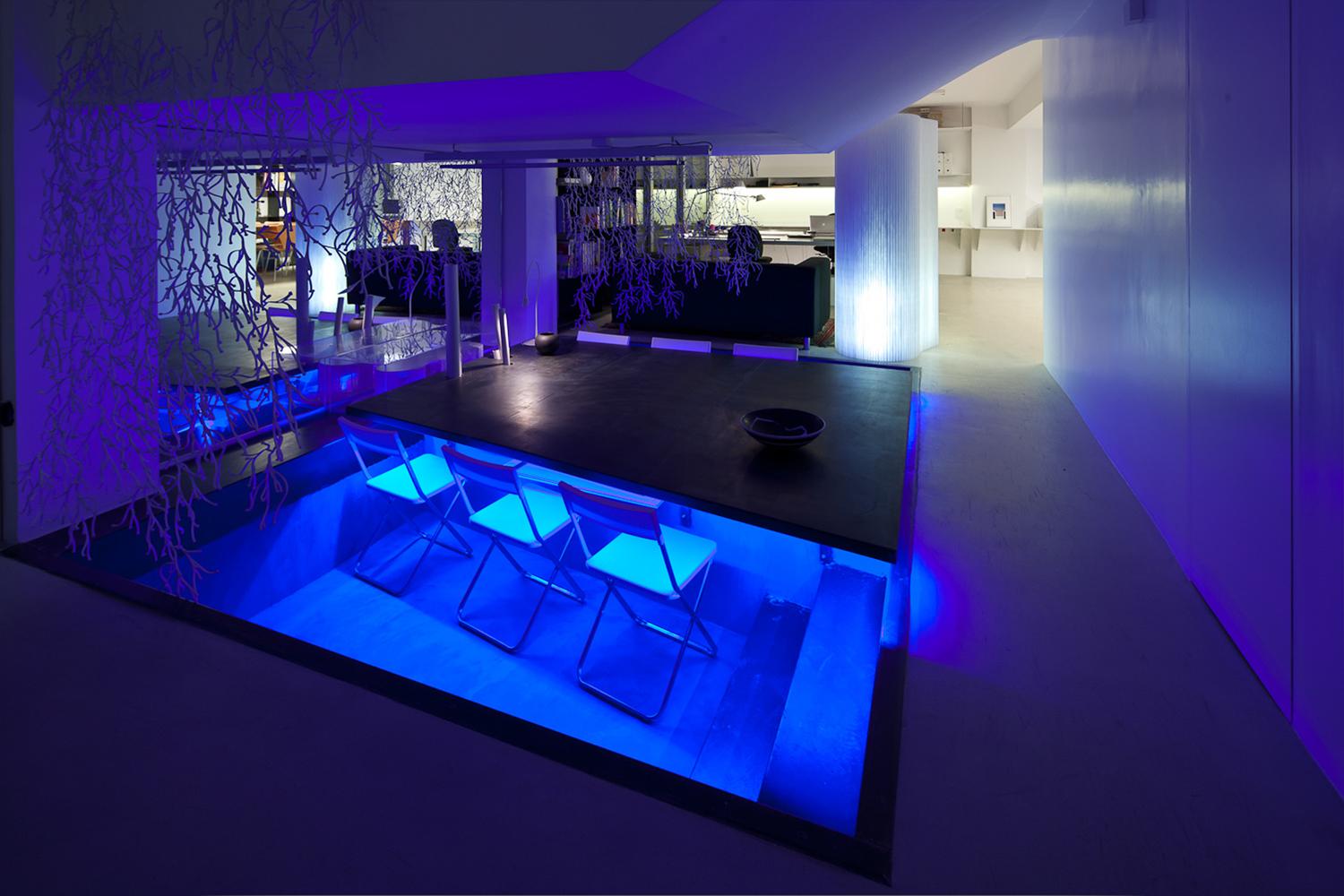 Removing the old, uncovering the hidden, clearing old mold and forgotten memories, opening walls to bring light, digging the ground to create the Japanese table today – (little pool perhaps tomorrow), working with mirrors to create multiple images were some of the design themes.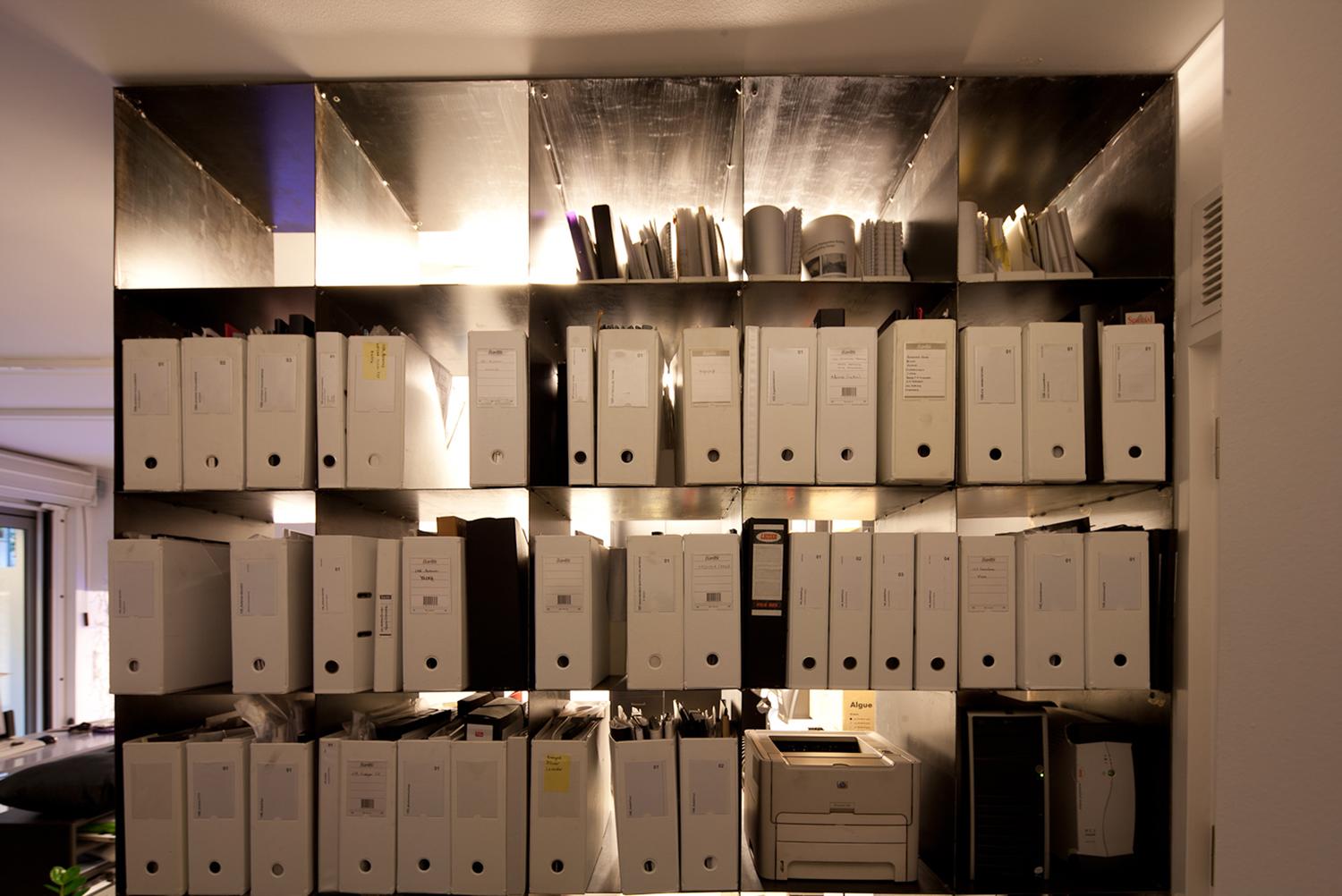 The aim was to create a tranquil environment with spatial continuities and, at the same time, some focal points and stronger gestures like the use of untreated iron for the bookshelves, while leaving all other working surfaces, made by polished painted metal, white and ethereal. Paper partitions, a 3m long old wooden working bench, blend together with the untreated aluminum desks.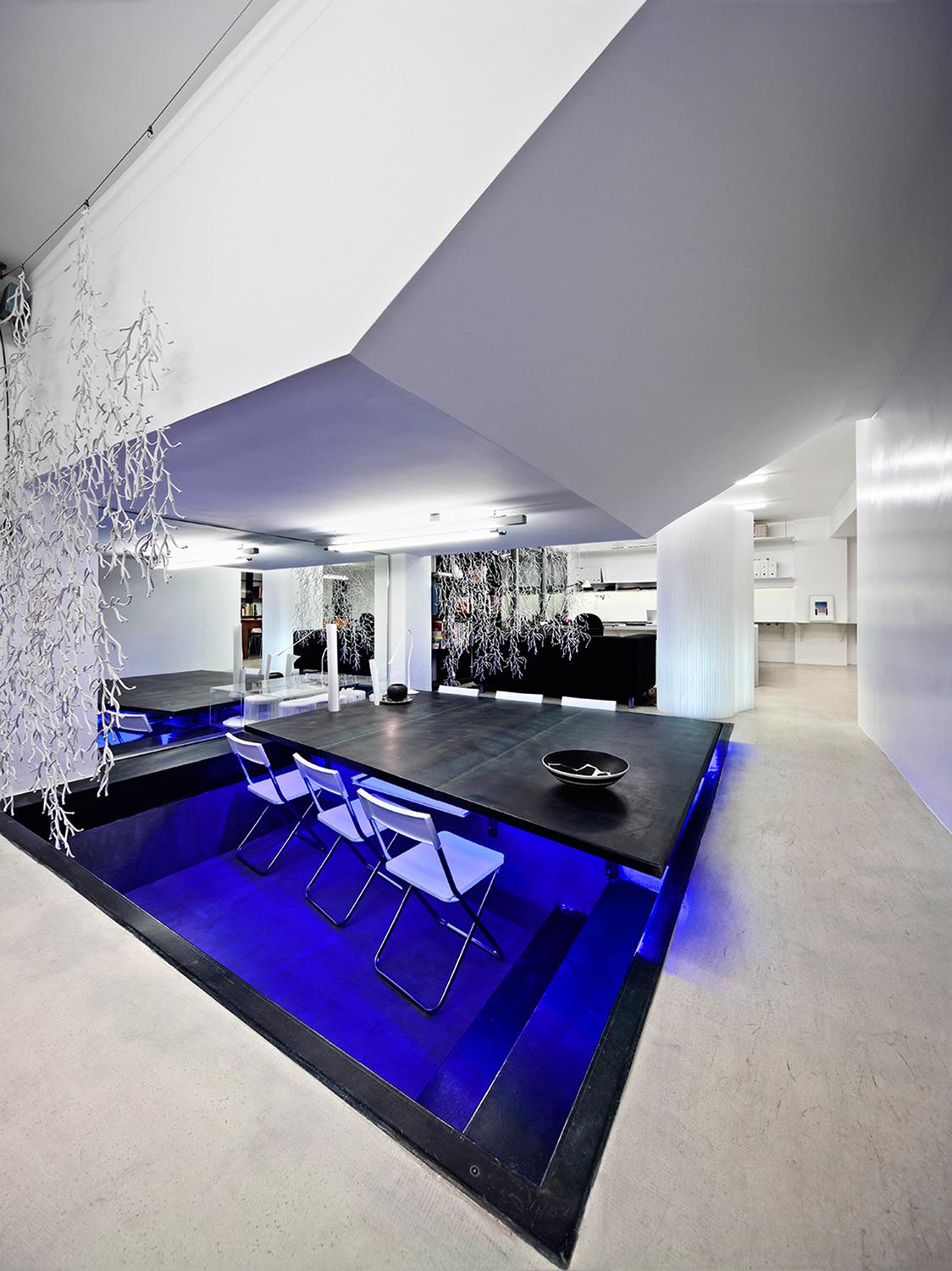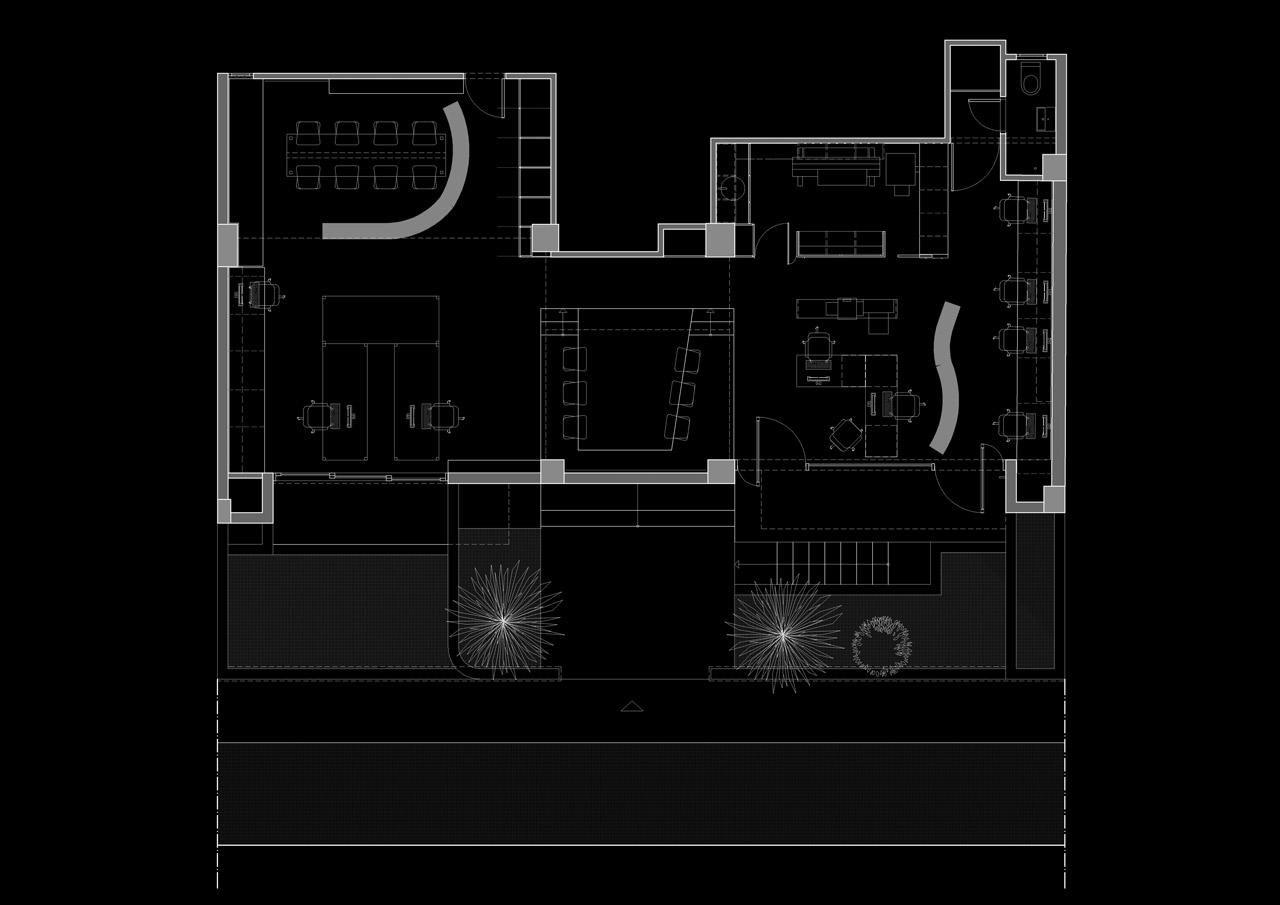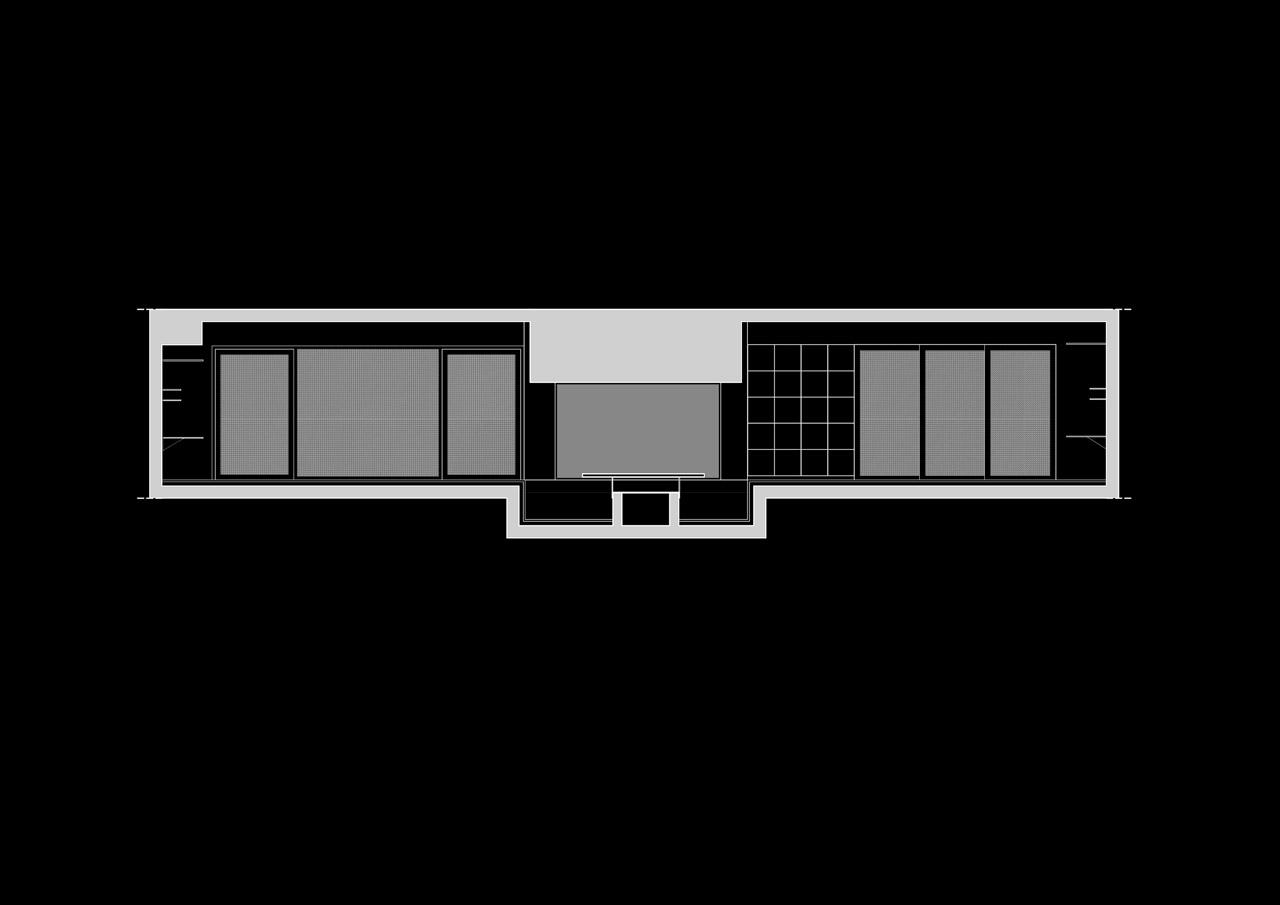 Photography: Kostas Pappas
Sparch is the Architecture studio of Rena Sakellaridou and Morpho Papanikolaou. Their practice is based in Athens and Thessaloniki and has been awarded and published  internationally and nationally.  Sparch are going to be among the speakers of Esw Conference 2015, proudly supported by Sias SA.