AMO, The ideal house, set design for Prada Men F/W 2013 fashion show, Fondazione Prada, Milan, January 2013.
Following up on their unconventional set ups for Prada catwalks, AMO, creative research branch of OMA conceive the configuration of the Men F/W 2013 fashion show as an inversion of the traditional runway. The audience is seated on an irregurarly shaped island, facing a perimetrical platform that depicts an "ideal house": an interior populated with geometric furniture, objects and manifestations of everyday life. The models weave through this set, acting as characters in a sequence of sophisticated domestic scenes.
The creative relationship of Dutch Architect Rem Koolhaas and Prada stands for over a decade, having produced iconic examples of work such us the Transformer project in Seoul and the Prada Epicenter in New York. Beginning in 2004 Koolhas, his Rotterdam based desing studio OMA and think tank AMO, have been designing catwalk shows for the Italian firm, consistenly introducing groundbreaking set ups, placing a benchmark for show design.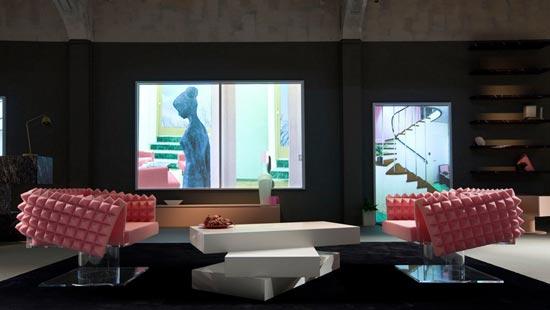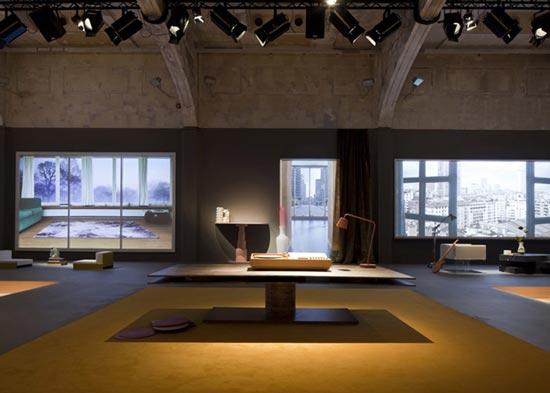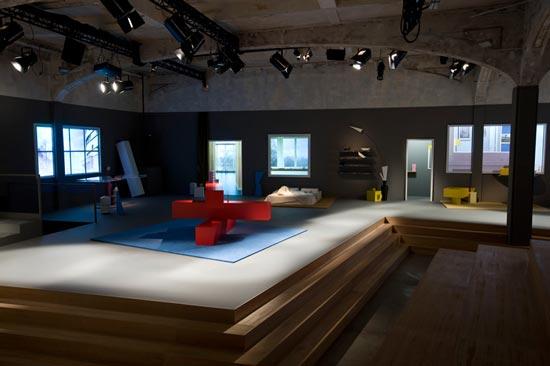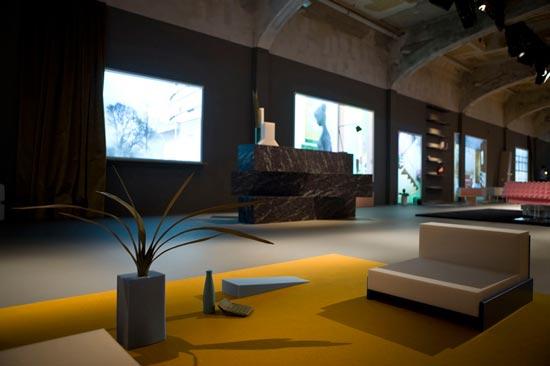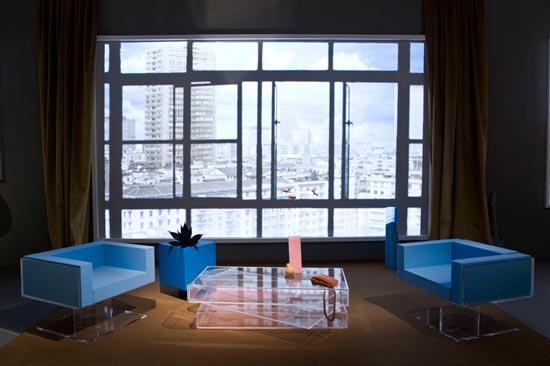 Their latest work, takes up again the massive space of Fondazione Prada in Milan, challenging once more the conception of a runway by introducing elements of the quotidien and underlining the theatricality of the event. The abstract and geometric furniture that populate the ideal house are anticipations of the upcoming series designed by OMA for Knoll, to be officially launched later this year.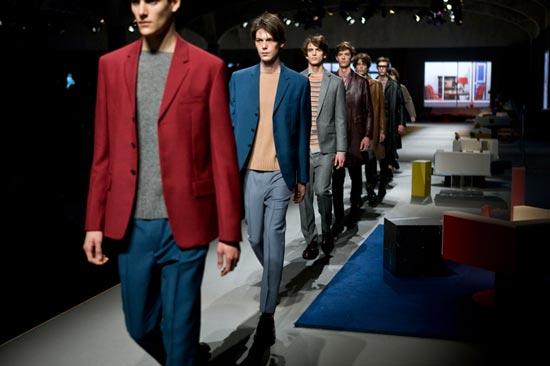 source: OMA