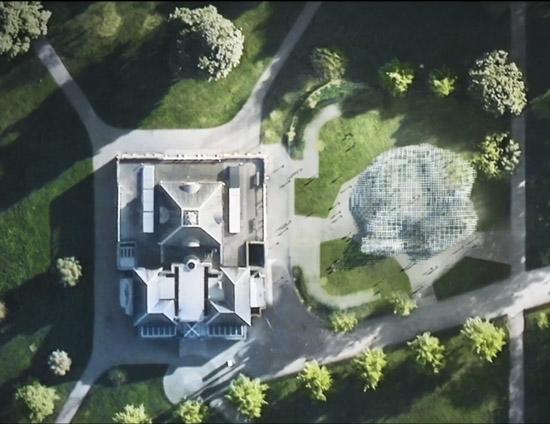 Serpentine Pavilion by Sou Fujimoto, 2013, Top View
A latticed light-weight semitransparent structure, made of some two thousand 20mm steel poles, is Japanese Architect's Sou Fujimoto take on the Serpentine Pavilion for 2013. Following last year's proposal by Herzog & de Meuron and Ai Weiwei and the 13th proposal since the inauguration of the project in 2000, Fujimoto's design appears as a cloud-like form blending into the landscape of London Kensington Gardens and against the classical backdrop of the Gallery's colonnaded East wing.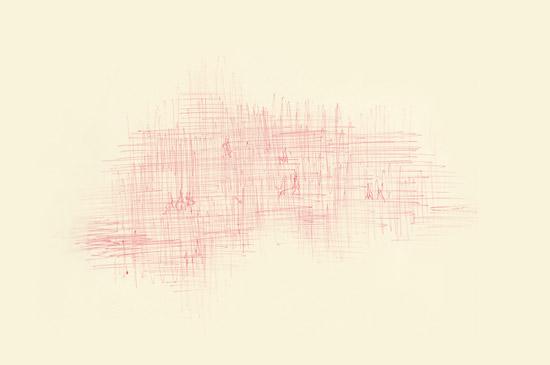 Concept Sketch for Serpentine Gallery Pavilion, Sou Fujimoto
Playing with the idea of the cloud in public spaces has reminded us of some other projects as well, like for example Big Piano by Haus Rucker Co in 1972, a proposal for a large-scale metallic ladder, generating sounds on every step and leading to an artificial cloud, in which to get lost. Or Cloud an installation by Eventstructure Research Group in Stedelijk Museum in 1970, in which a cloud-shaped balloon tired to the ground received projections of daytime and nocturnal sky, intensified with storm and wind sounds.
BIG PIANO, 1972, Haus Rucker Co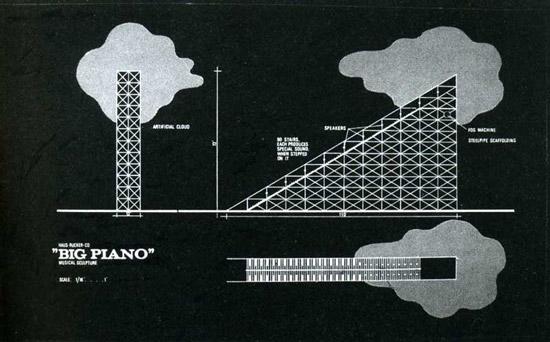 BIG PIANO, 1972, Haus Rucker Co
Although Fujimoto's structure is more of an abstraction interpreted to a form that plays with immateriality, one could still underline the same points of departure with the above projects, like the concept of the relationship of the building (or city) to nature, the enhancement of experiential qualities of public urban environments, the idea of weightlessness. In an interview to Domus editor Jack Self, Fujimoto points out: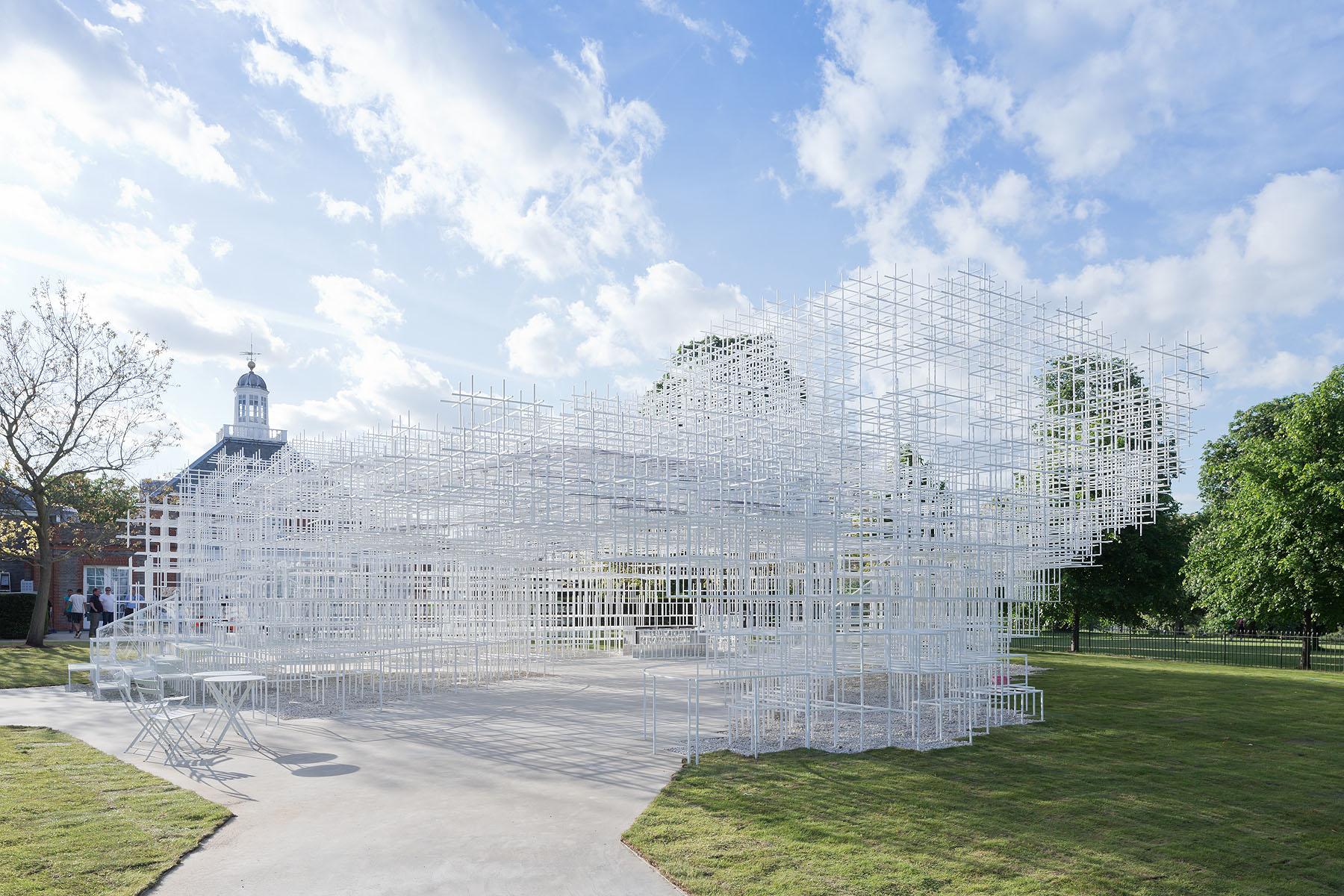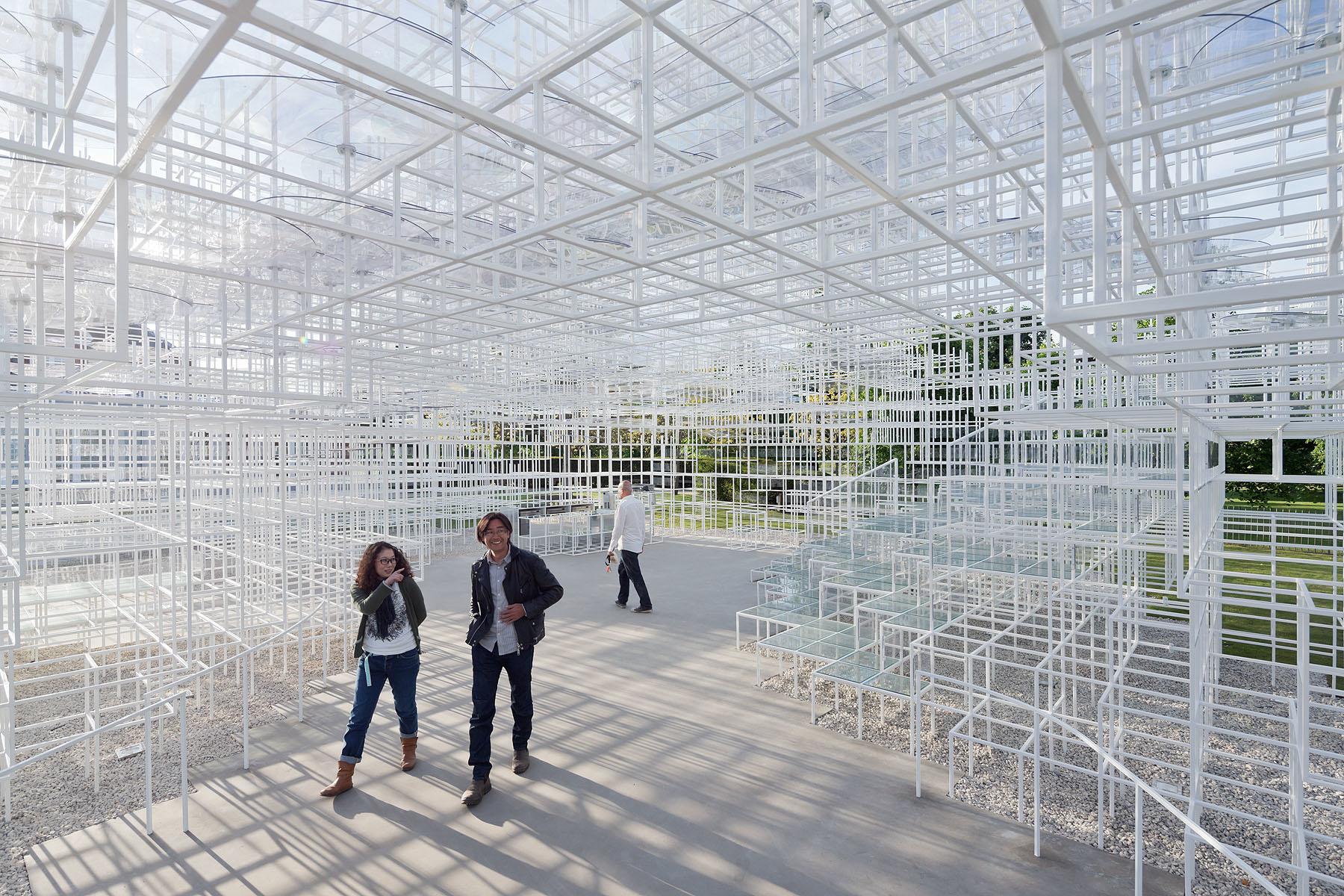 Serpentine Gallery Pavilion 2013, Designed by Sou Fujimoto © Sou Fujimoto Architects
"Of course, we have some other ideas which are not about today but about the future urban environment. A pavilion of this size should not be concerned with super-practical things, because that can limit its life to the present. It should not be for now, but for 20 or 50 years later. People can imagine how such a living environment could be the future city, or future house, or the future park. I like to create such imaginings, and I hope people just casually enjoy this dream of architecture's potential."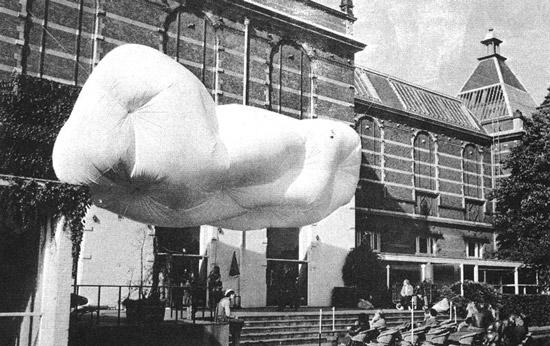 ClOUD, 1970, Eventstructure Research Group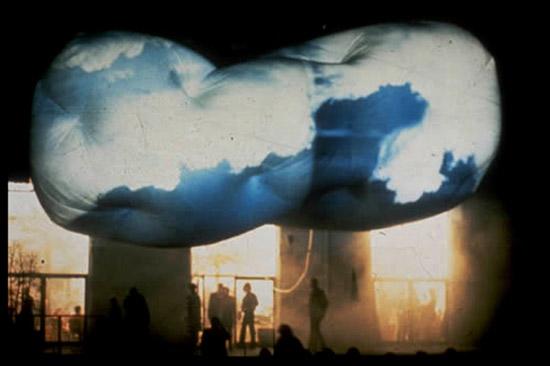 ClOUD, 1970, Eventstructure Research Group
Fujimoto's pavilion proposes a flexible program, a multi-purpose social space that invites the visitors to interact with the sculptural form in a not strictly defined way. Taking a similar approach to organic forms, not so much in form as programmatically, Architect Andreas Angelidakis has proposed Cloud House, a habitat literally in the shape of cloud, placed in a natural environment and inviting its inhabitants to gradually convent the basic open air frame to a home.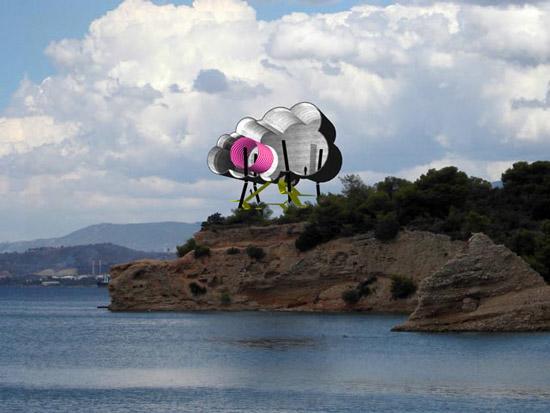 CLOUD HOUSE, Andreas Angelidakis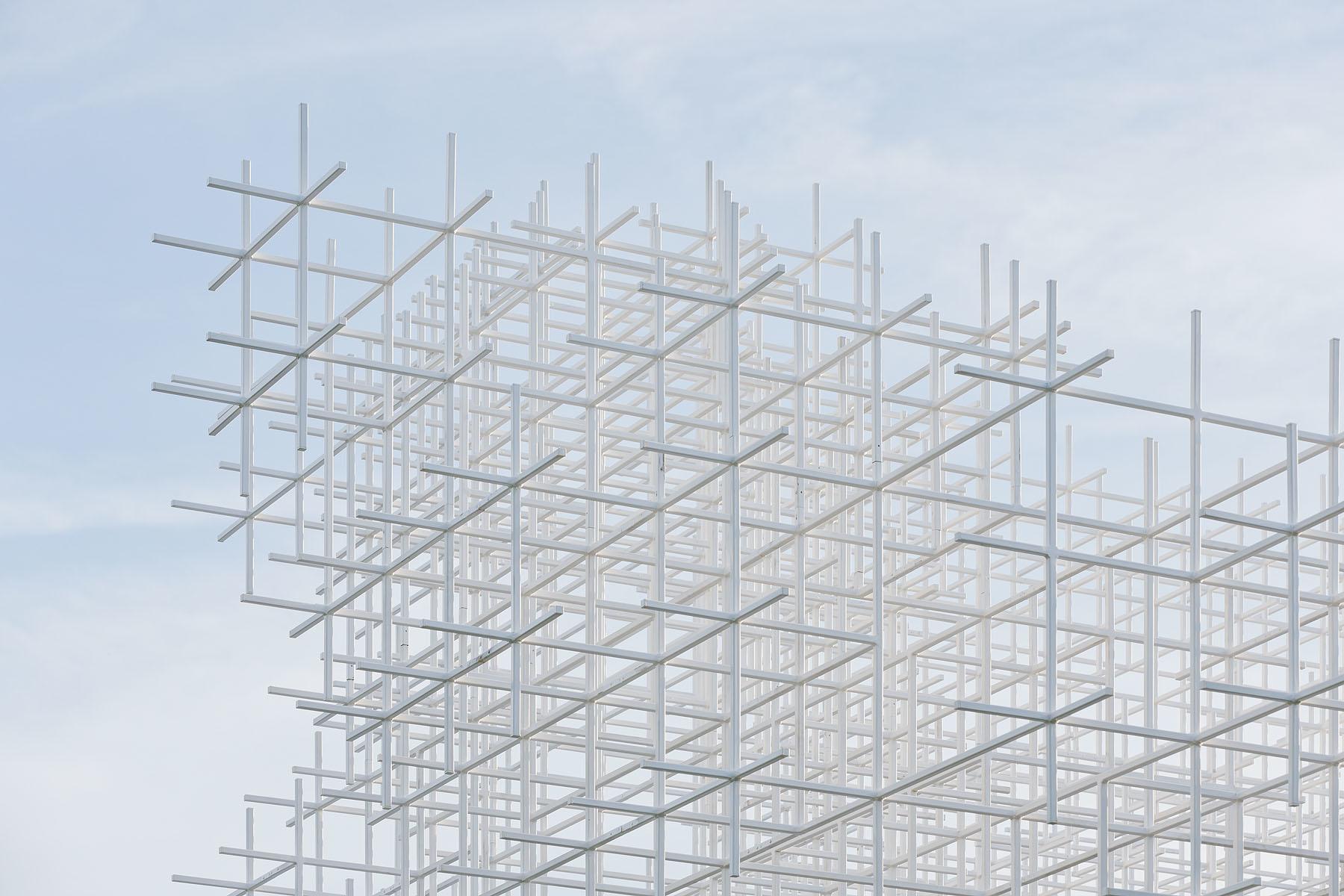 The Serpentine Pavilion falls in the case of architecture work that is mostly destined to be looked at (as Jack Self comments in his article), as much as the aforementioned projects are temporary installations or unrealized proposals. However it can be argued that it provides a platform for materializing and reflecting upon ideas on the experience and/or future of urban environments. In Foujimoto's proposal, that has received a very positive reaction from the public and press we find a nebulous form, that manages to make a quite striking point for the 4 months of its tenure.