A twitter campaign was the trigger for the "urbanist, mapmaker and data junkie" Chris Whong to dive in NYC taxis' data. #metricmonday was featuring a chart with hourly taxi volumes in a given week revealing only one interesting information but in a quite confusing way, the twice-daily dip in available cabs during shift change.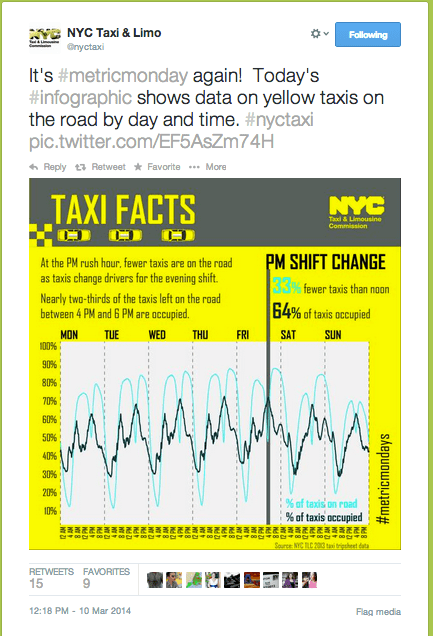 Whong was curious about the 13.000 taxis in New York City. He has seen this data before, appearing in several data animations and presentations so he immediately assumed that they were available for download. The response though wasn't that open as expected in year 2014. "The data is FOILable" the NYC Taxi & Limousine Comission responded, which probably meant lots of papers or pdfs. (FOIL: The Freedom of Information Law). But in order to experiment with their endless possibilities in visualisations, he went through the whole procedure and quite easily he finally got access to fare and trip digital data.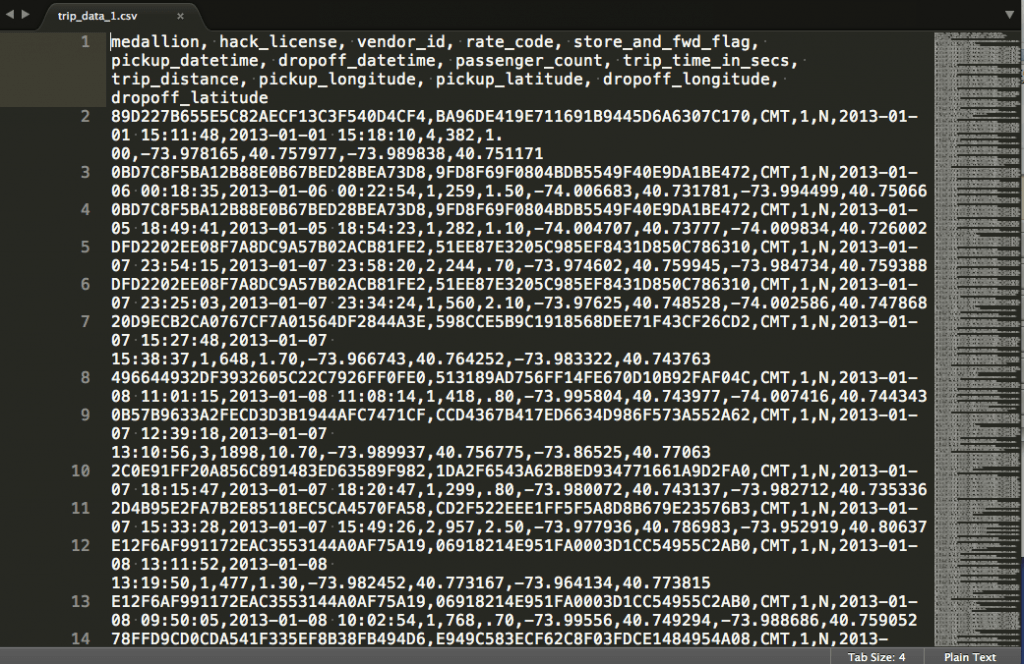 In his spare evenings and weekends he analysed this raw material and the result was a website visualising a day in the life of a New York City taxi. The taxi driver's trips are shown on a beautifully designed moving map, featuring a timeline and taxi's status, while keeping on the right corner a sum of all running data such as fares, tips, tolls and passengers. The only call to action is a load button jumping to the next random taxi driver's day. This simplicity makes this complex cluster of data that strong.
Whong sees himself as a civic hacker. As stated in the website "The intent is to analyze running counts of fares, taxes, etc, over the course of a day, and to see how/when taxis move around New York." By looking for new approaches to feature boring rows and columns of civic data, he helps governments and citizens to understand better their cities. He gets to choose which stories are relevant to reveal and then which is the right context for them to be spread. Suddenly all this forgotten data gain transparency and stay open for people to access anytime. These visualisations are just another tool to understand and protect our living environment.