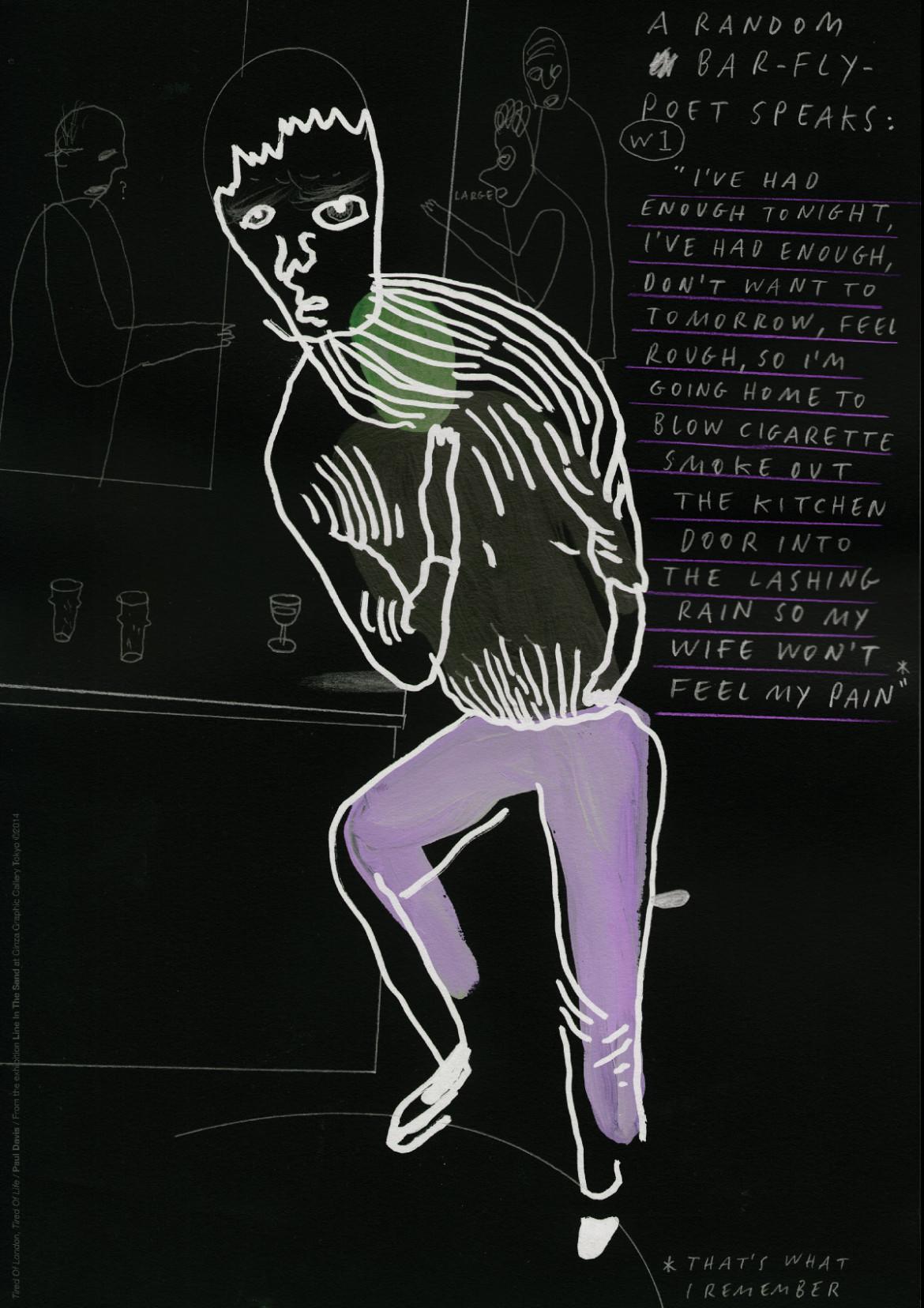 The artist, illustrator and writer Paul Davis finds London hilarious. Proof, his ongoing project "Tired of Life", a series of drawings where he explores the large grey city's meaning – luckily for us – not in a very discreet way. Like a journalist, Davis keeps his eyes and his ears, always open ready to pick the paradoxes of people's conversations. When he has his "scoop" the kind of paper is of no importance, he just hits us with peoples' nonsense, dark and awkward lines, his quick strokes and honest handwriting.
What made you decide to settle in London?
I always wanted to since I first visited when I was a kid. Went to the zoo and saw the touristy sights and loved it. "One day…" I thought. Then art college in South West England and beyond to London to a career and fame! The first kind of worked…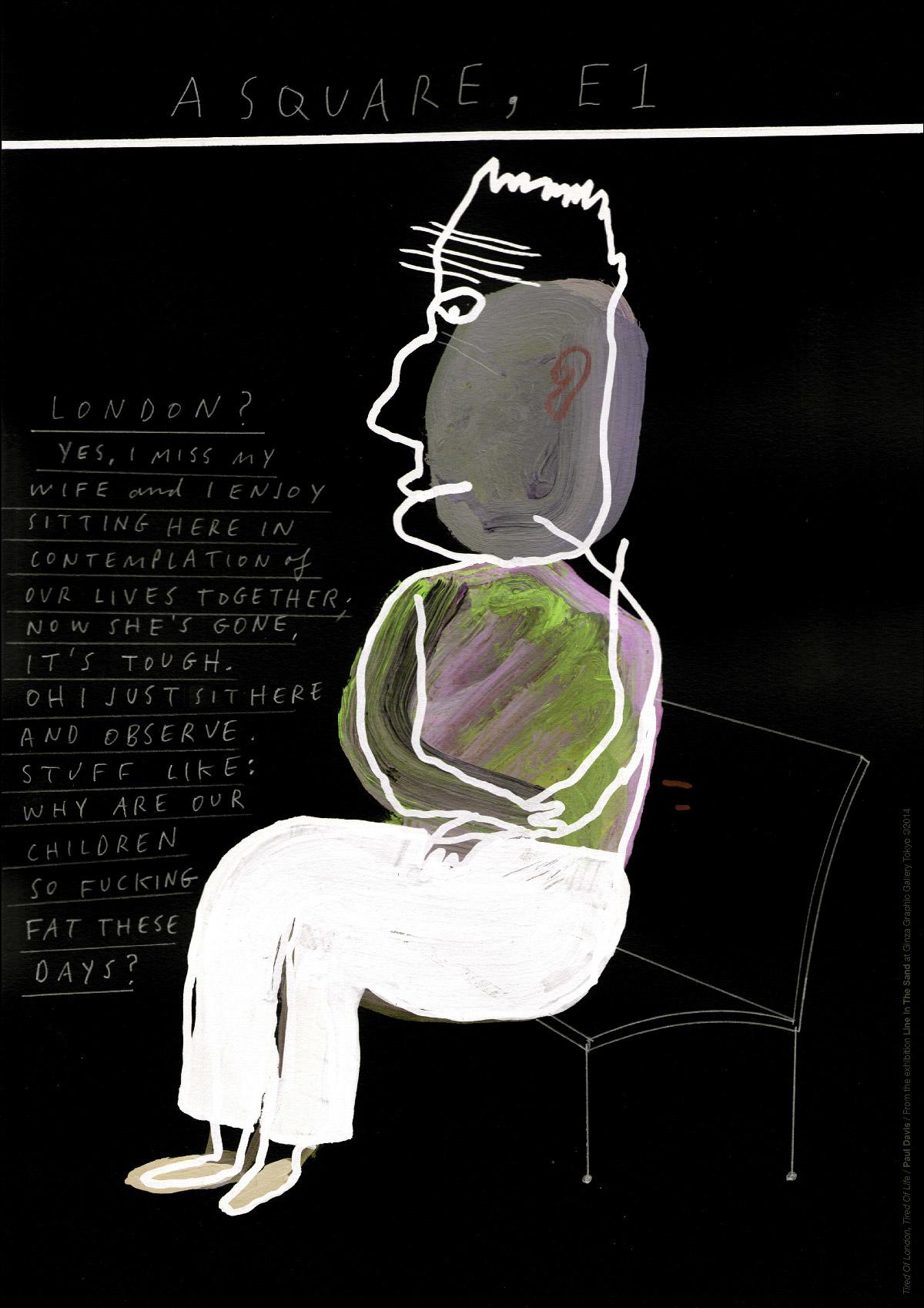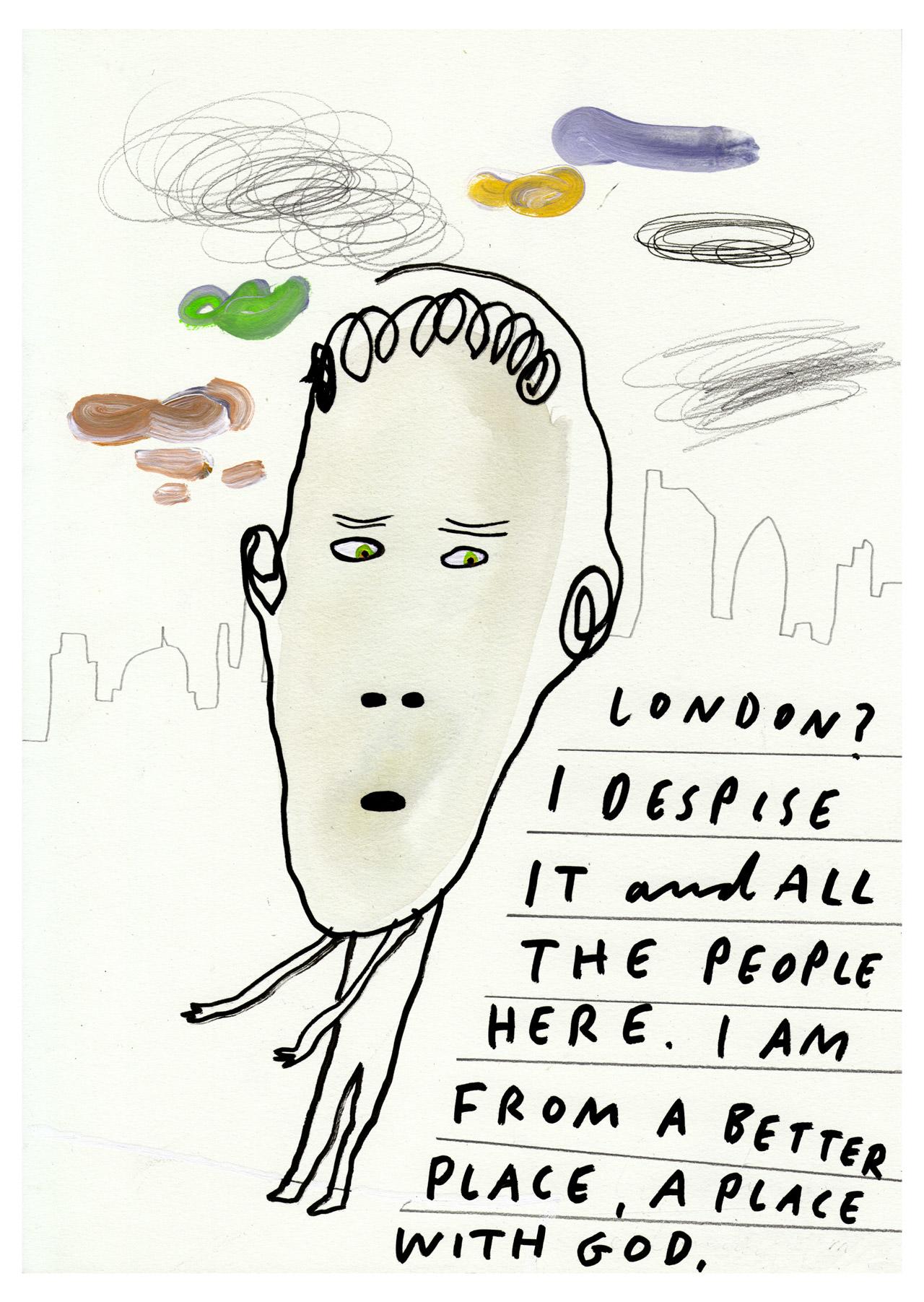 How overhearing conversations is affecting your own thoughts?
It makes me realise how complicated every human brain is and what fun it is do try and draw to to help to understand it. I adore sitting at the back of the top deck of a London bus and observe all the backs of the heads bouncing around in unison wondering about what's going on inside.
Thought and the human brain is a subject matter that is eternal. I blame Aristotle, Socrates and, later, the existentialists, and the day to day. The humour in life is essential to wellbeing too.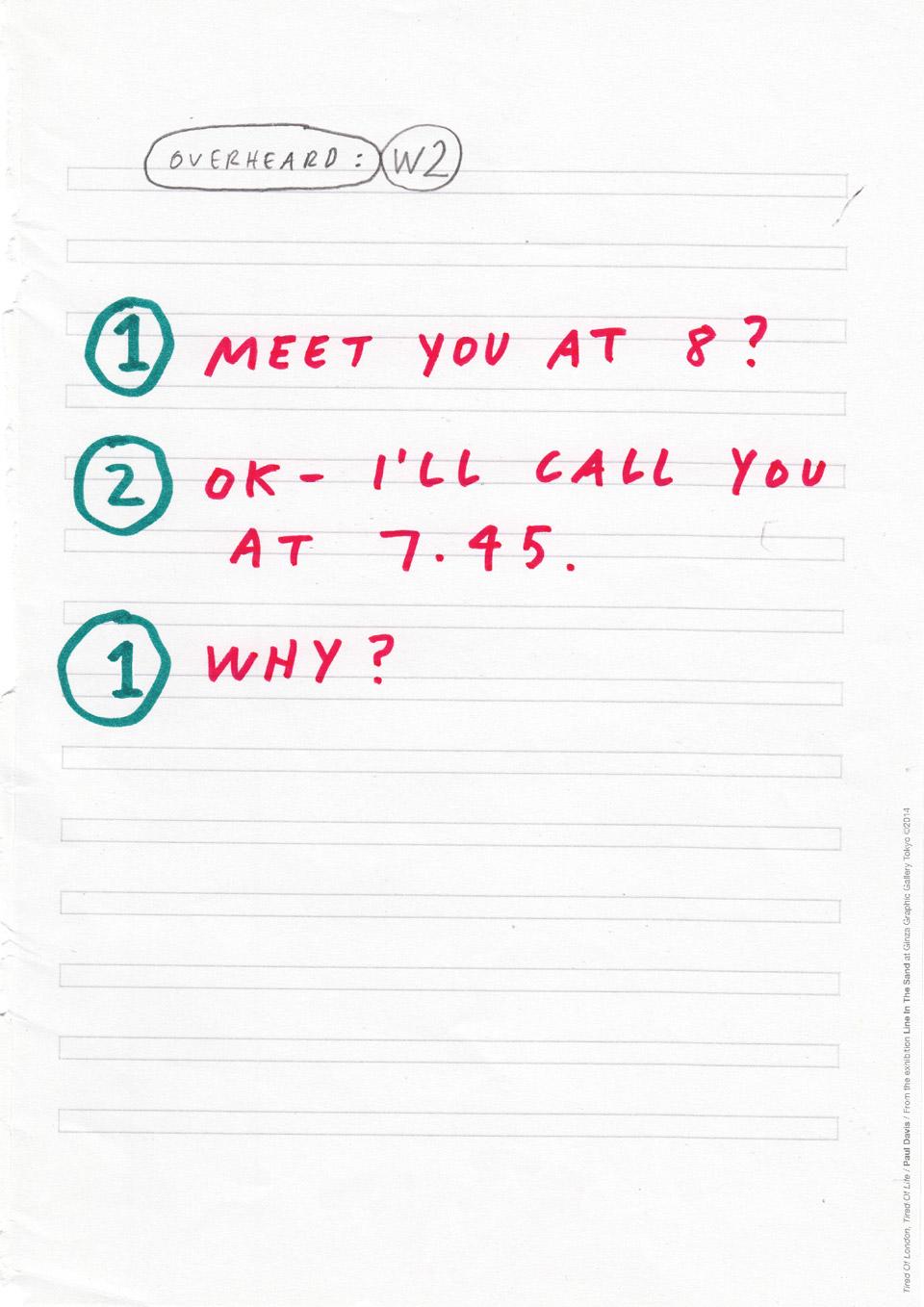 Do you think that people make a city?
It's said to and still does to a certain extent but now, sadly, it's property developers and foul governments. Congratulations to Greece though – great that the people of Greece have had enough. Also, today everyone seems to be looking down into their hand-held gizmos. Look up!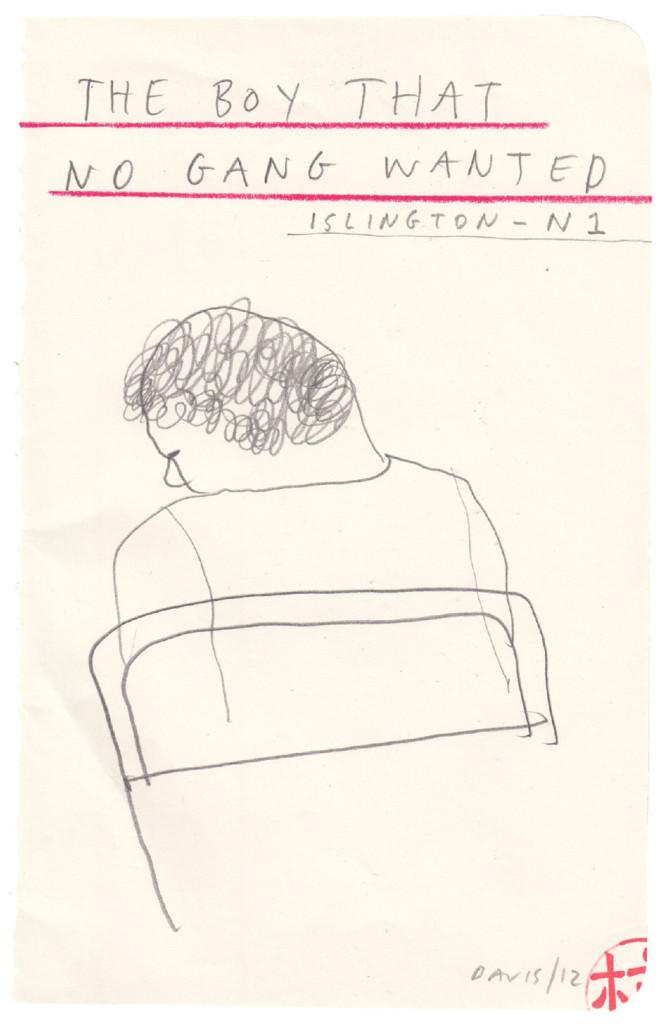 London's image is tied with the tube, what means of transportation do you prefer in London and why?
All of it – it's where people hang out.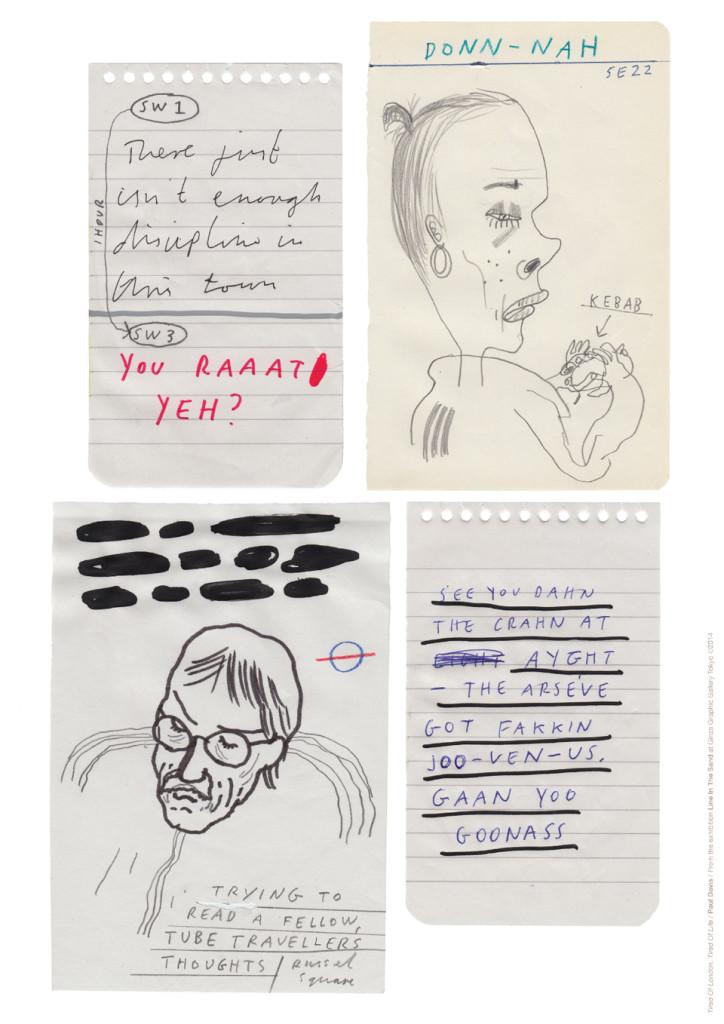 What would make you consider relocating somewhere else?
Italy, Greece, Spain to die. I want to eventually die somewhere beautiful in the sunshine. The grey here can get to you. My first holiday was in Corfu. Then Aegina, Zante, Thassos. Need I say more? So life-changing for a working class country boy.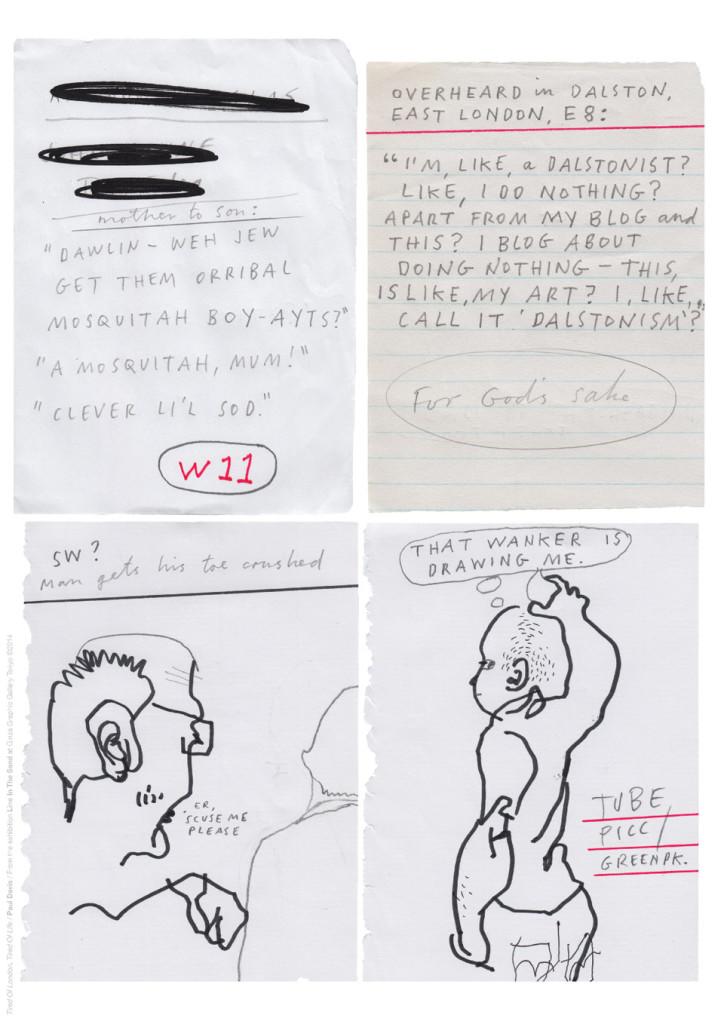 Which is your favourite book or film related to cities and why?
Impossible to answer. Auster, Pepys, Hogarth, Orwell, Amis (Martin), JG Ballard, Sin City, Blade Runner, Closer, 28 Days Later, to name but a few. At the moment I'm reading Iain Sinclair's Hackney, That Rose-Red Empire. It's about where I live and it's disturbing and beautiful in equal parts.
Find more of Paul Davis' work here