Living in a suburb of Athens, but not standing a day without visiting the centre, graphic designer Markos Zouridakis believes that there is a power hidden within the banalities of everyday life. The last two years he works primarily with the medium of digital and analogue collage, experimenting with techniques and ideas. He caught our eye when lost between his little zip bags full of life fragments, he was mixing actual information to create fictitious landscapes.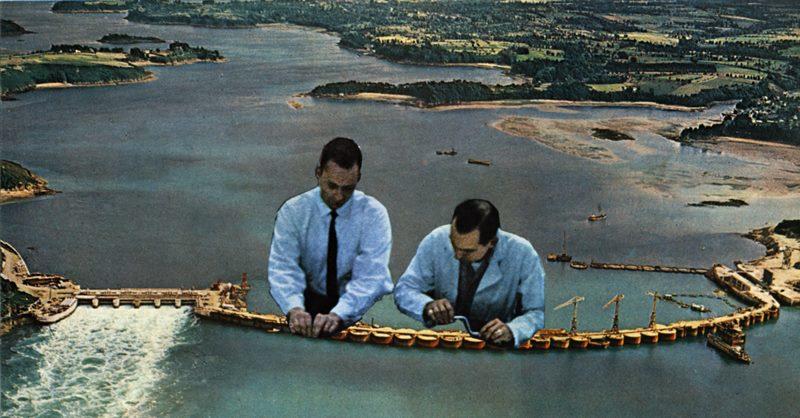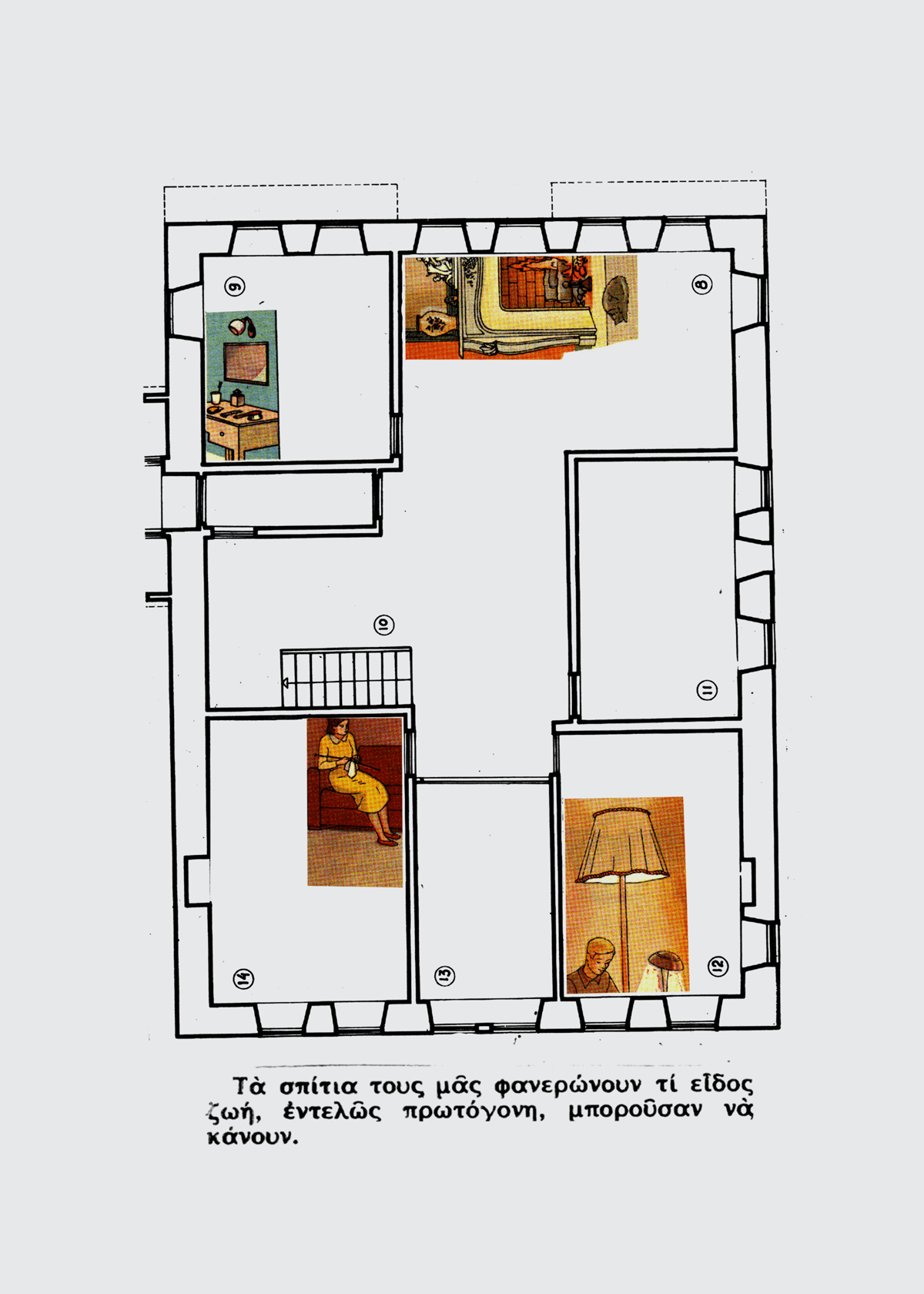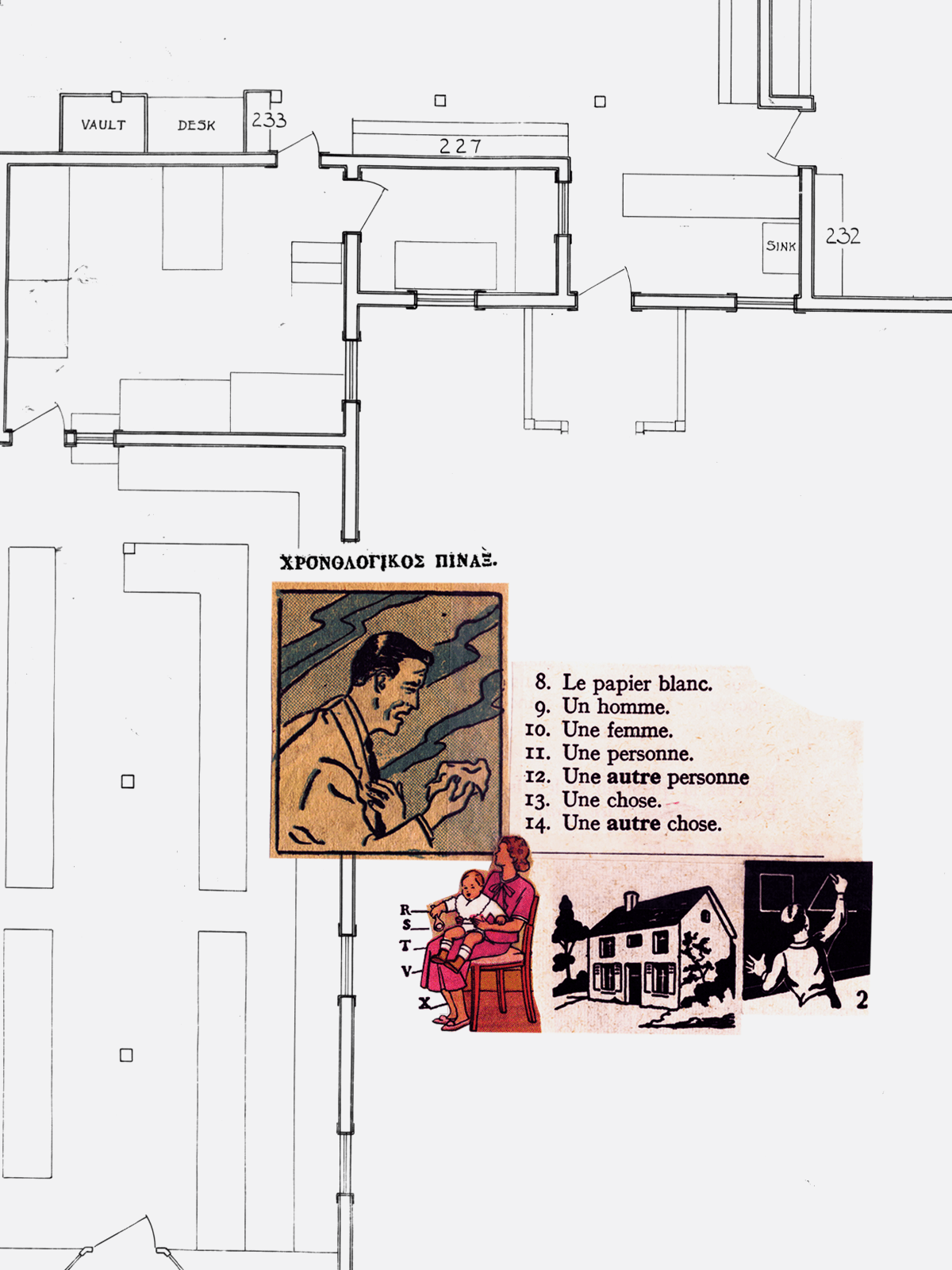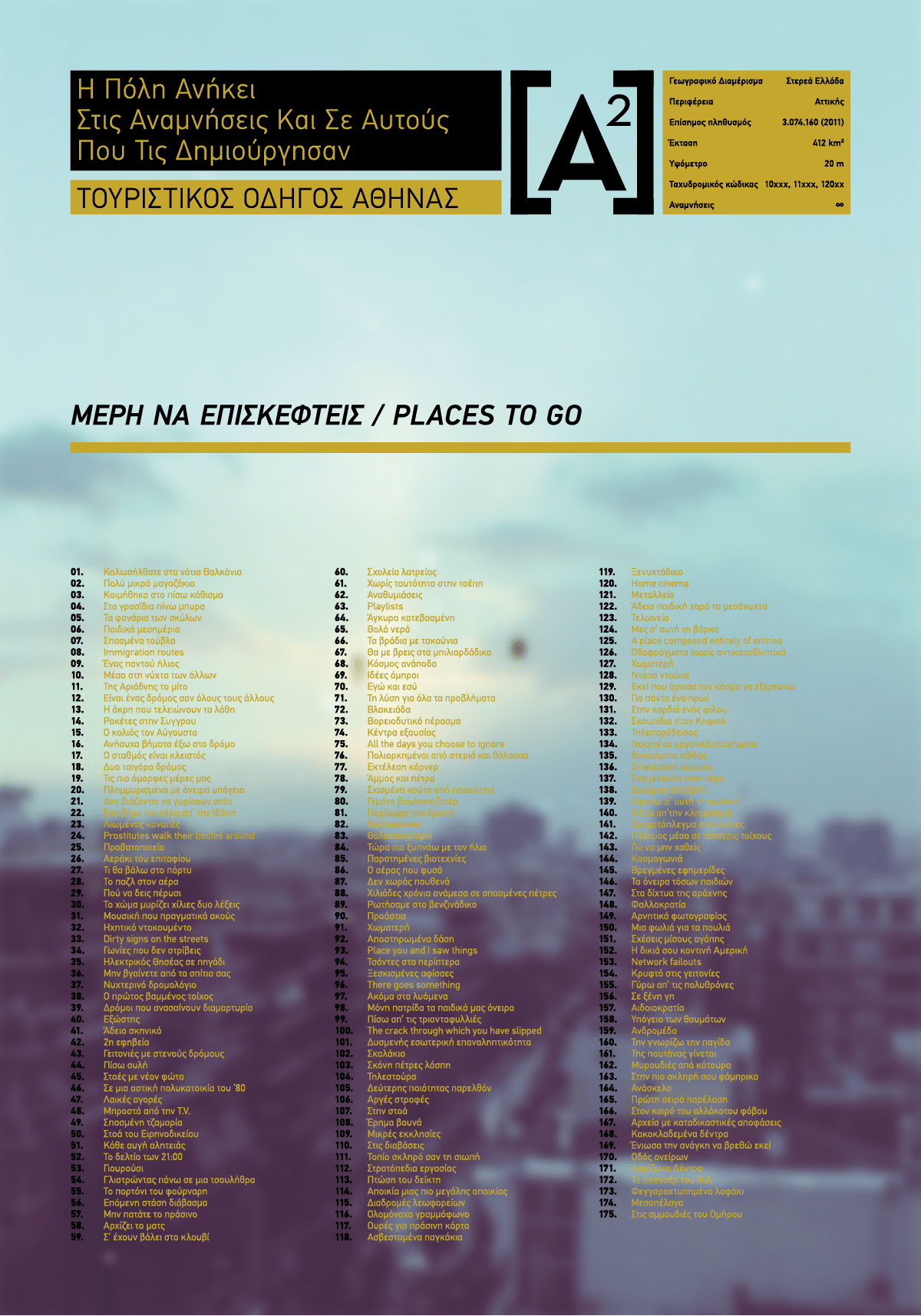 Collaboration with Giorgos Strouzas (KEIK)
What made you decide to live in Athens?
I was raised in Athens. I left for a while to study, scout and map any future differently. I returned to Athens because of the people I had here. I still live here so I guess it's because of that. And a million other small little entries of memories and moments.
How did this obsession of mixing 2d with 3d perspectives of city life come up?
Besides the fact of having a father and a couple of aunts and cousins working as architects – and all the visual stimulations while growing this means – I think that when you work in a creative field you are called to mix your perspectives around.
Photographs of landscapes, architecture plans, maps and drawings are techniques and languages for capturing and folding a lot of spatial data area into a flat compact volume. When you mix those visual languages together or you place some personal element on them, you have the pleasure of re inventing a whole fictional story based on actual information.
When I started working on collage I realised that collage is also far more than cutting and gluing. It is above all collecting, searching or perhaps only finding. A collage assemblage, a visual reorganised memory on a piece of paper, as a city, is the amount of many different and diverse parts, which are rebuild and recollected in order to understand the whole.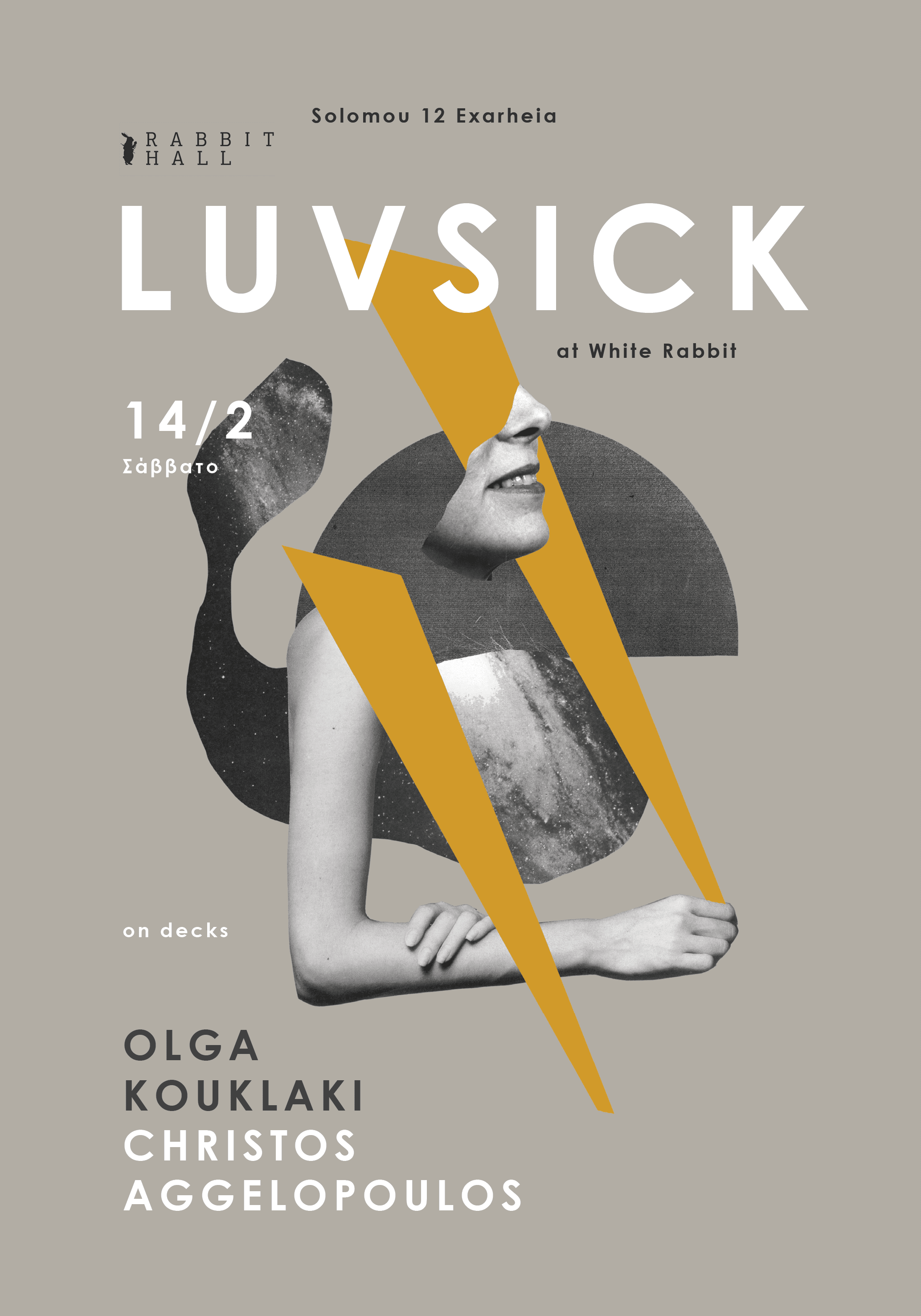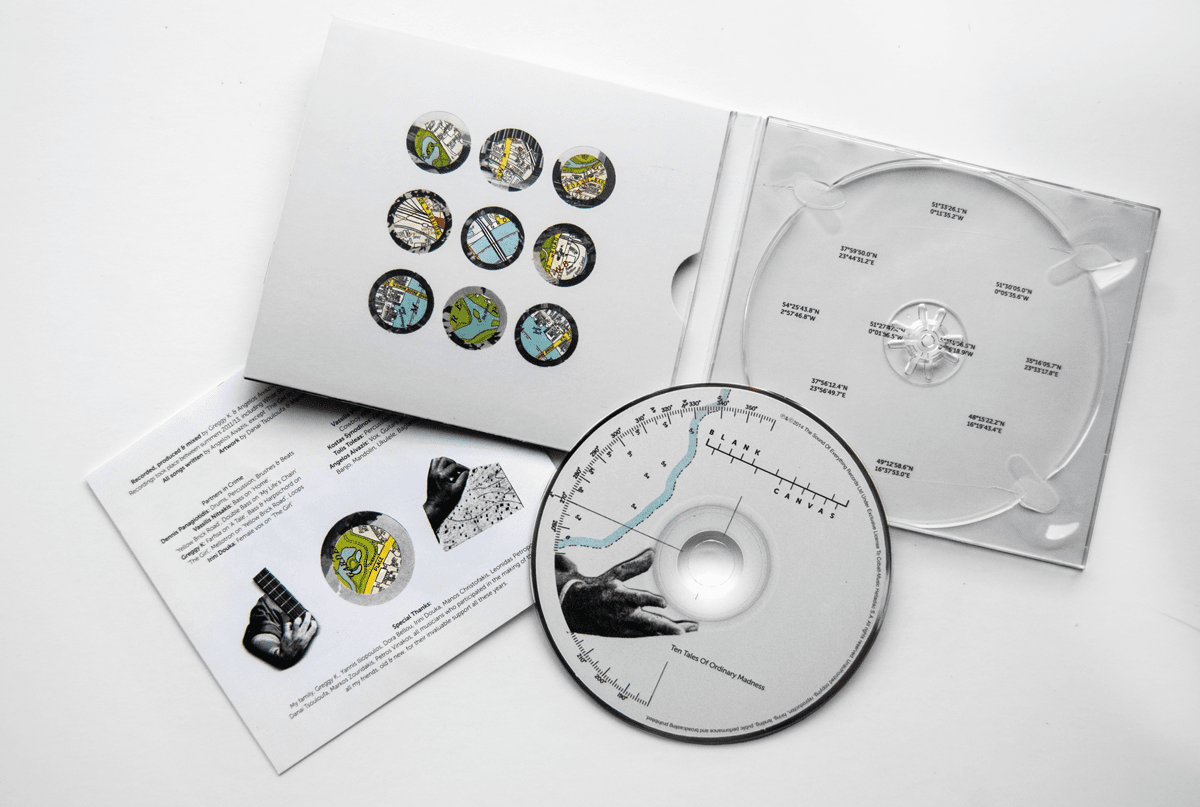 Collaboration with Danai Tsouloufa
Although we are dealing with such a complex notion, your collages appear quite tidy and clean, how do you explain this?
Either clean and tidy or chaotic and overfilled I just try to find a balance between the visual characteristics of the image and the design purpose of the medium. Some of the collages are created for a specific design application such as a poster or a music cover. In those cases my time as a graphic designer on KEIK Bureau has helped me to understand the values of simplicity and a straightforward message.
In other cases the artwork is just the result of a satisfying personal process between deconstructing and reconstructing an existing image in order to capture an underlying thought. The more I work on it, more is the visual focus on a specific combination between an element and the background, a specific movement in a landscape.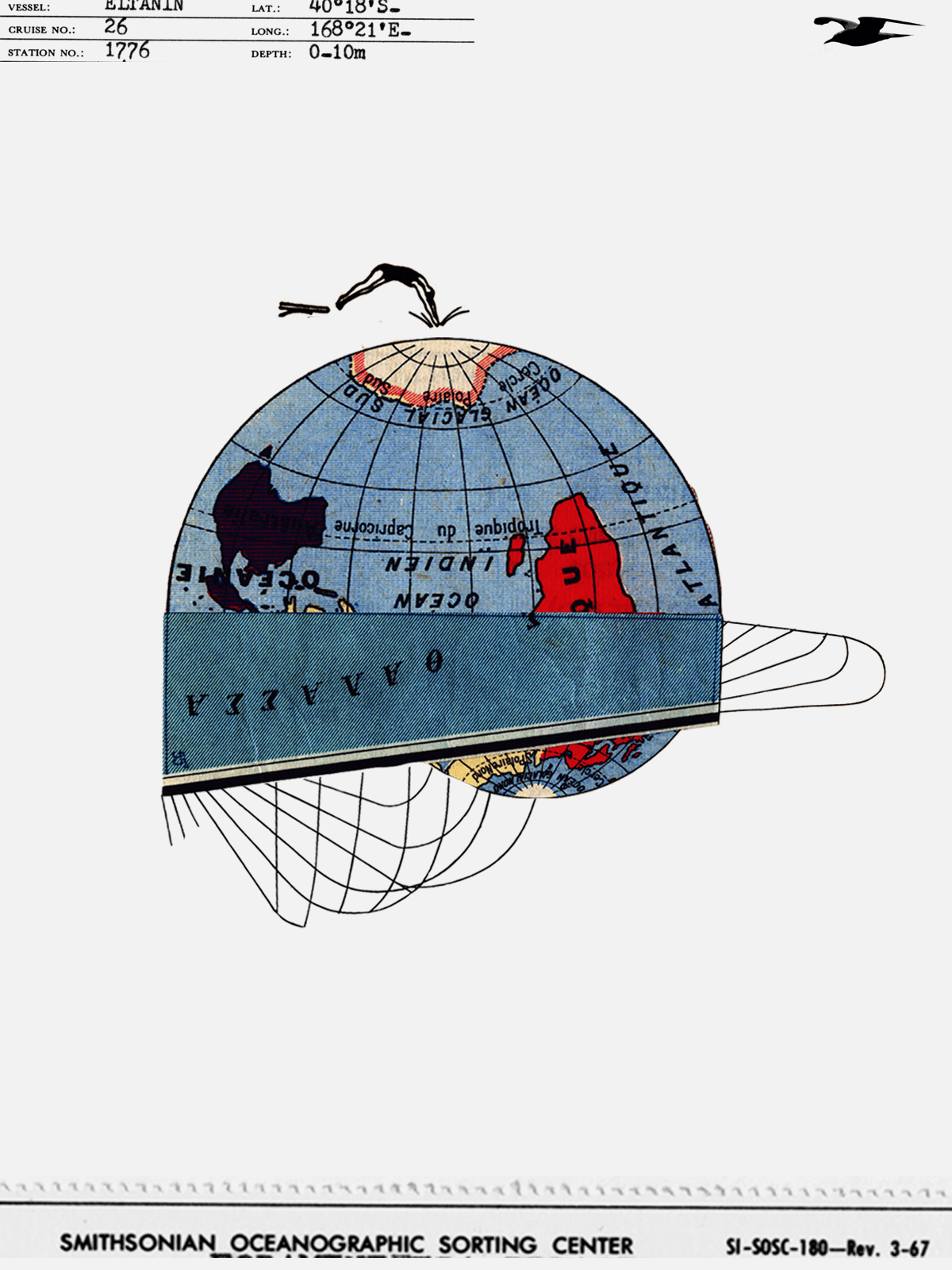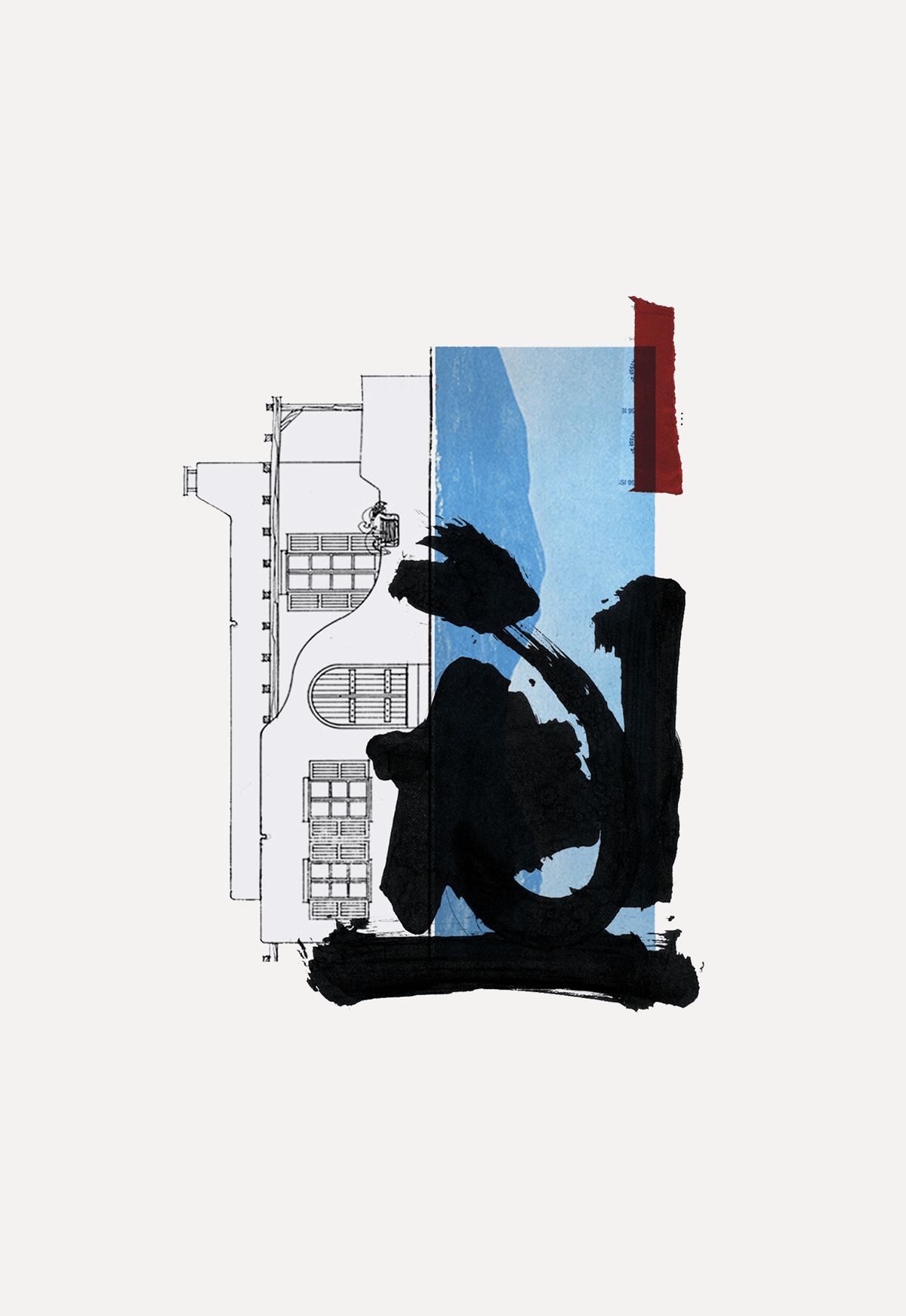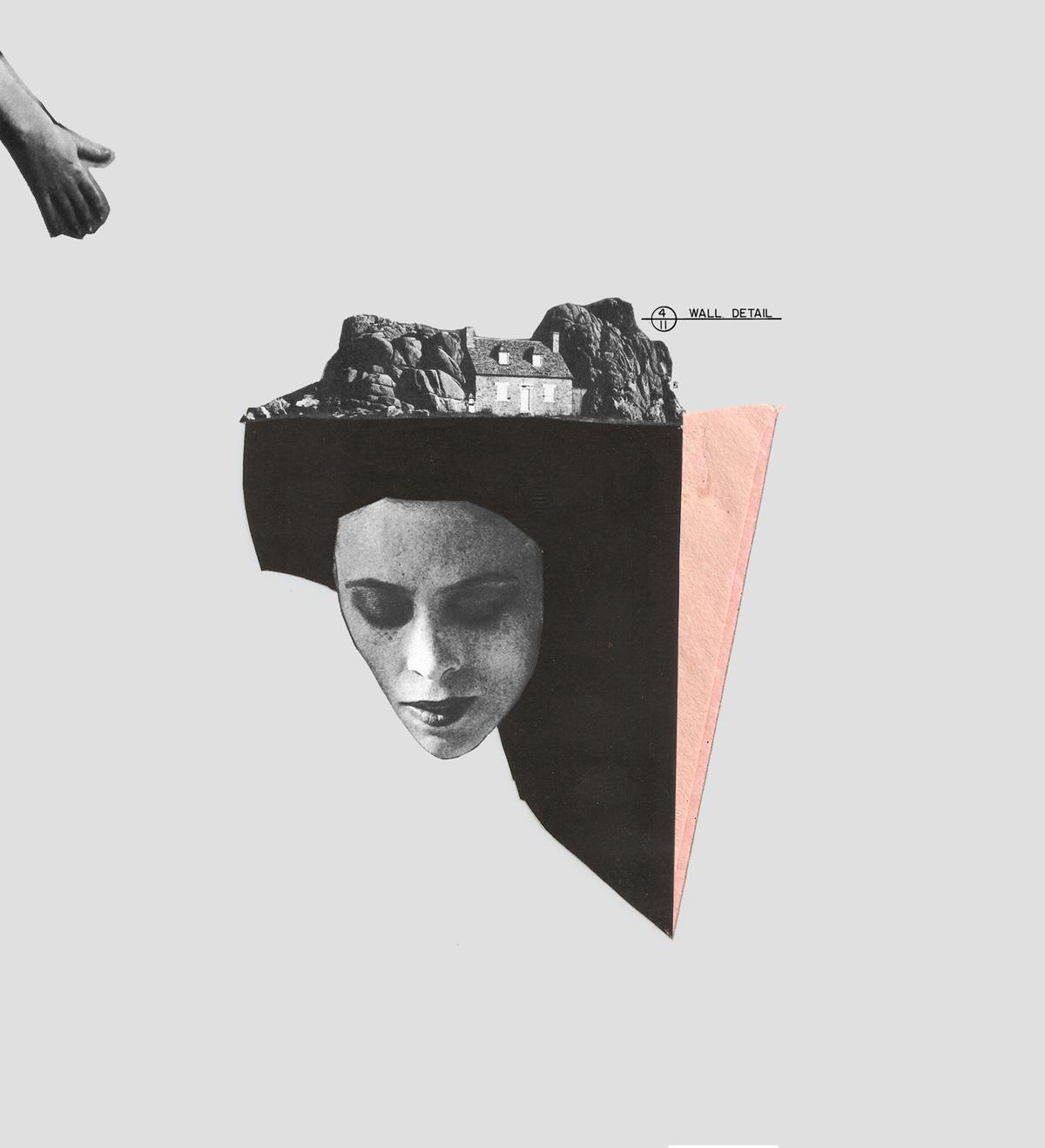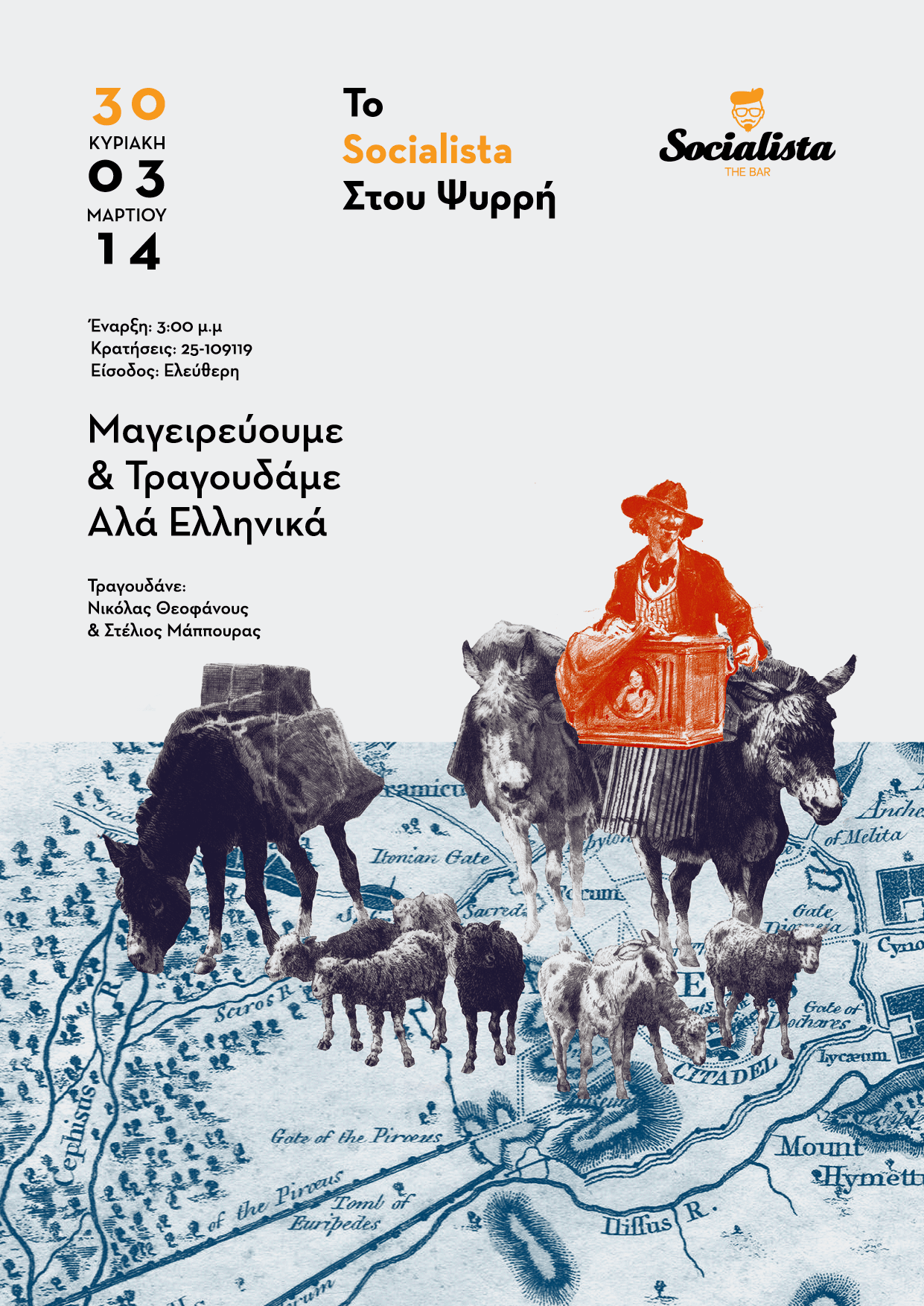 Are you a collector when it comes to travelling? Can you reveal your favourite souvenir to us?
Collecting can be a way of stopping time, of grasping and studying the past. I don't consider myself as a collector, but I am using some techniques and ideas that help me remember moments, situations and people.
My student research on conceptual mapping and basic theories of infographics lead me to projects that had an underlying structure of collecting memories, text and landscapes as a source of data. Although mostly theoretical, that time helped me create a visual list of references and examples around the concept of designing through a collector's point of view. -or the opposite-
During my studies I started using little zip bags with paper notes and memorabilia with my fellow students. There were people from around the world that knew that at some point would part their ways. My favourite souvenir is from those days, a little birthday candle shaped as a small wine bottle.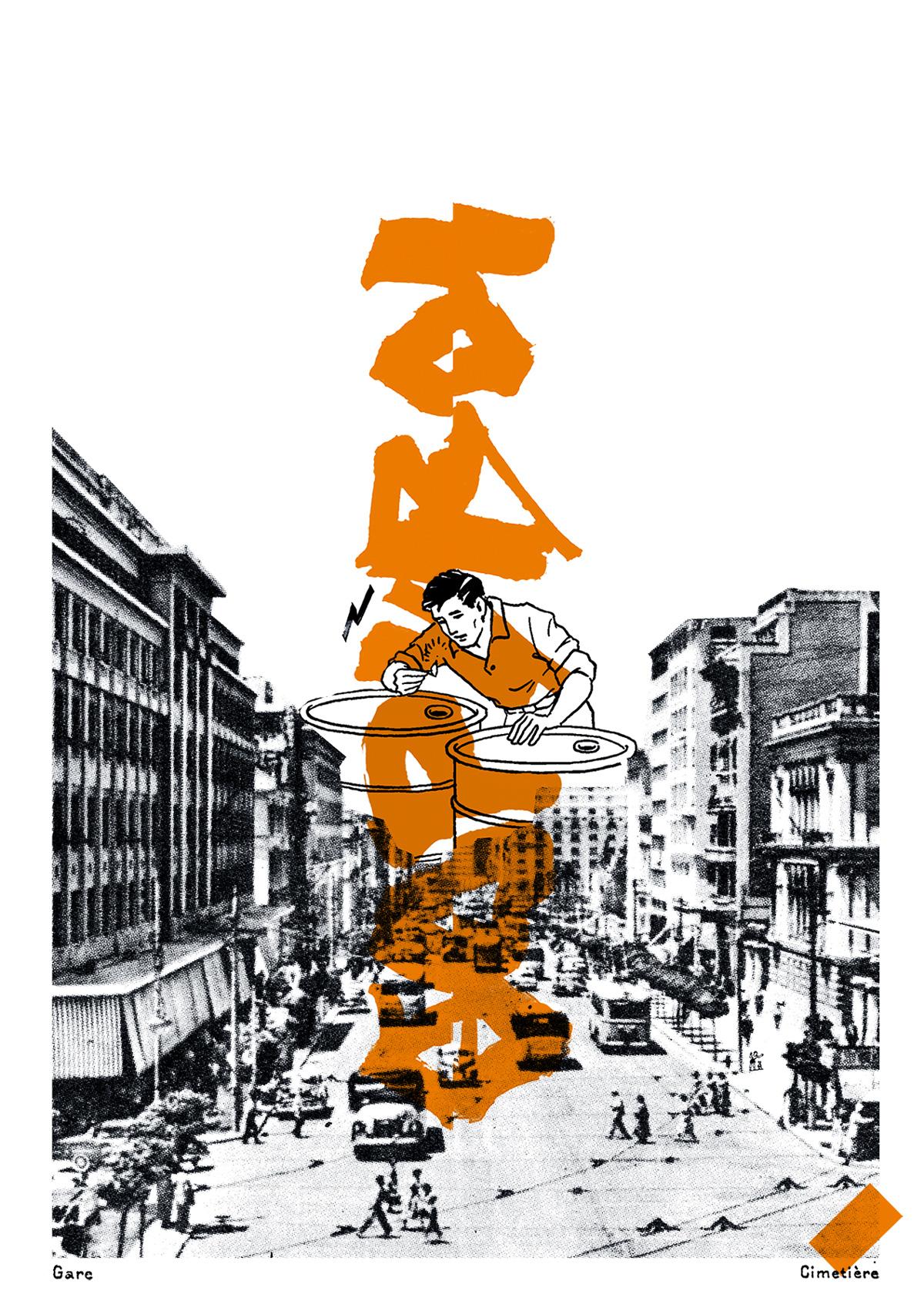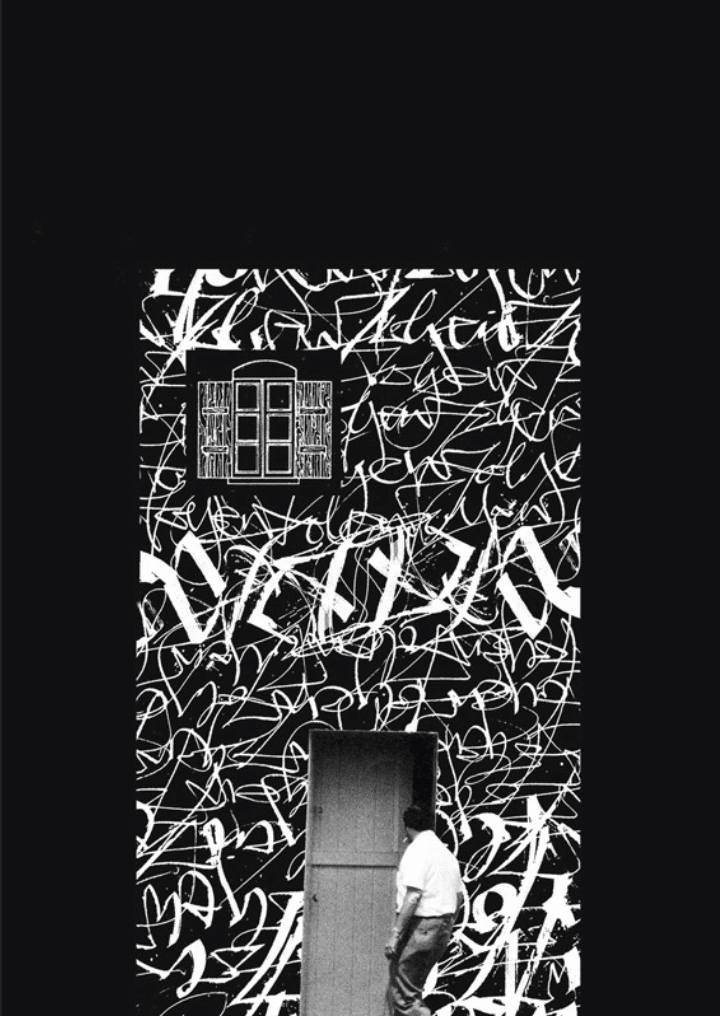 Collaboration with Greg Papageorgiou
What influence do the surroundings have on your life?
There is a power hidden within the banalities of everyday life. Space is not a neutral and passive geometry. It is produced and reproduced and thus represents a site of struggle. Our behaviour is a result of the ways we not only see our surroundings but actually move through them.
I live in a suburb of Athens, visiting the centre daily, walking and using whatever transport I find. I don't always pay attention around me, sometimes a stray dog is more interesting from a building and my life is more influenced by the people rather than the walls they live in. Some other times I notice the weird beauty of a oversized city, but most times I just want to live in a smaller place next to the sea.
Which is your favourite book or film related to cities and why?
When I think of Athens I think the work of comic artist Leandros and Angelos Frantzis's movie "A Dogs Dream". Besides that, Pat Murphy's science fiction book "The City, Not Long After" and Neil Gaiman's fantasy book "Neverwhere" are two favourite examples of fictional literature depicting characters moving through and interacting within a specific city landscape.
Keep an eye on Markos Zouridakis' solo works and collaborations at his website and tumblr.