"Meet Thy Neighbor" is a highly flexible housing strategy for Südstadt-Nürnberg, where social sustainability is equal to environmental sustainability. Here, a "community" of five distinct housing typologies occupies the perimeter of the new urban block in order to accommodate a maximum number of urban lifestyles, at the same time that a variety of outdoor spaces, from public to private, are integrated into and between the buildings.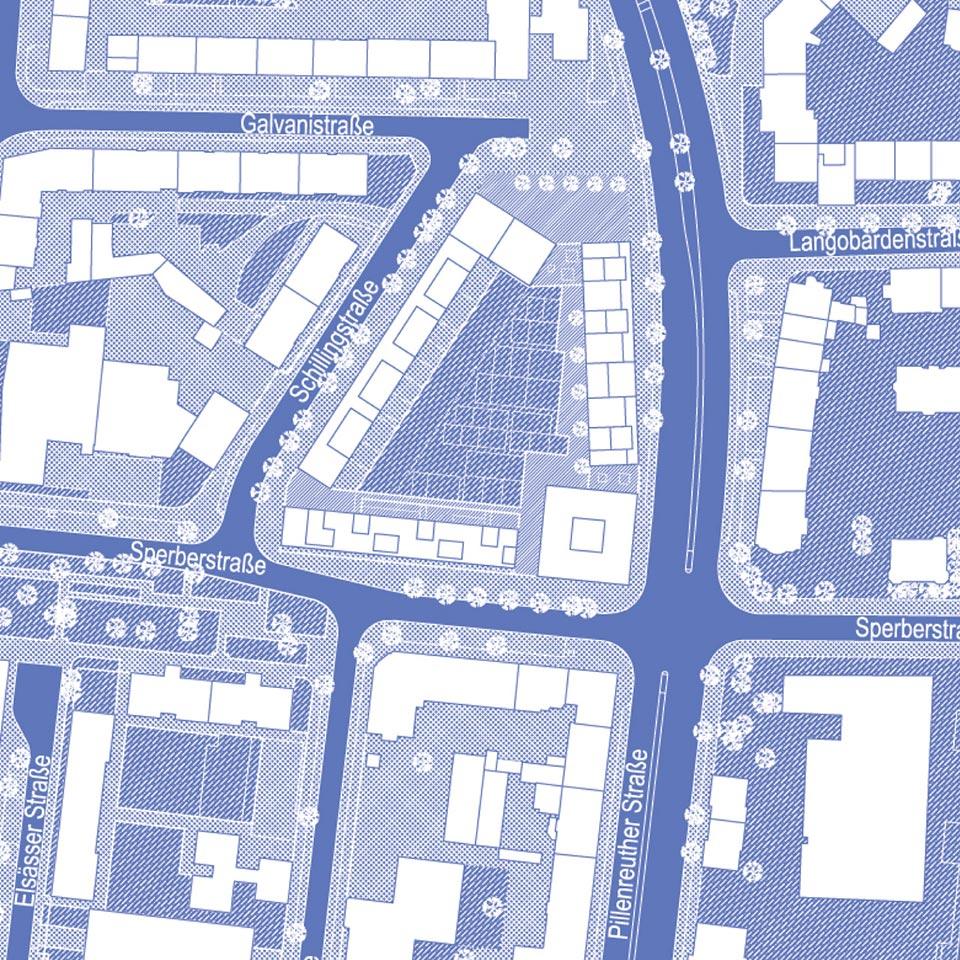 The most publicly-oriented outdoor spaces are considered "Meeting Points", because they create the opportunity for social interactions that are characteristic of any healthy city. In "Meet Thy Neighbor", a significant Meeting Point is introduced in the form of a public square, at the North end of the site. Taking advantage of the site's strategic position along Pillenreuther Straße, the square is an attractive urban space that will enhance the character of the street but also "announce" the presence of the new development to the surrounding neighbourhood and the city.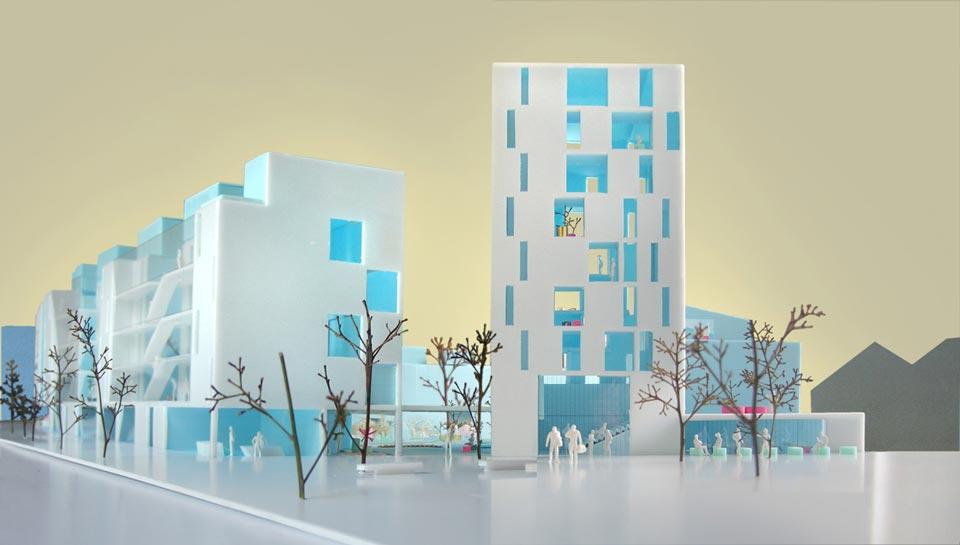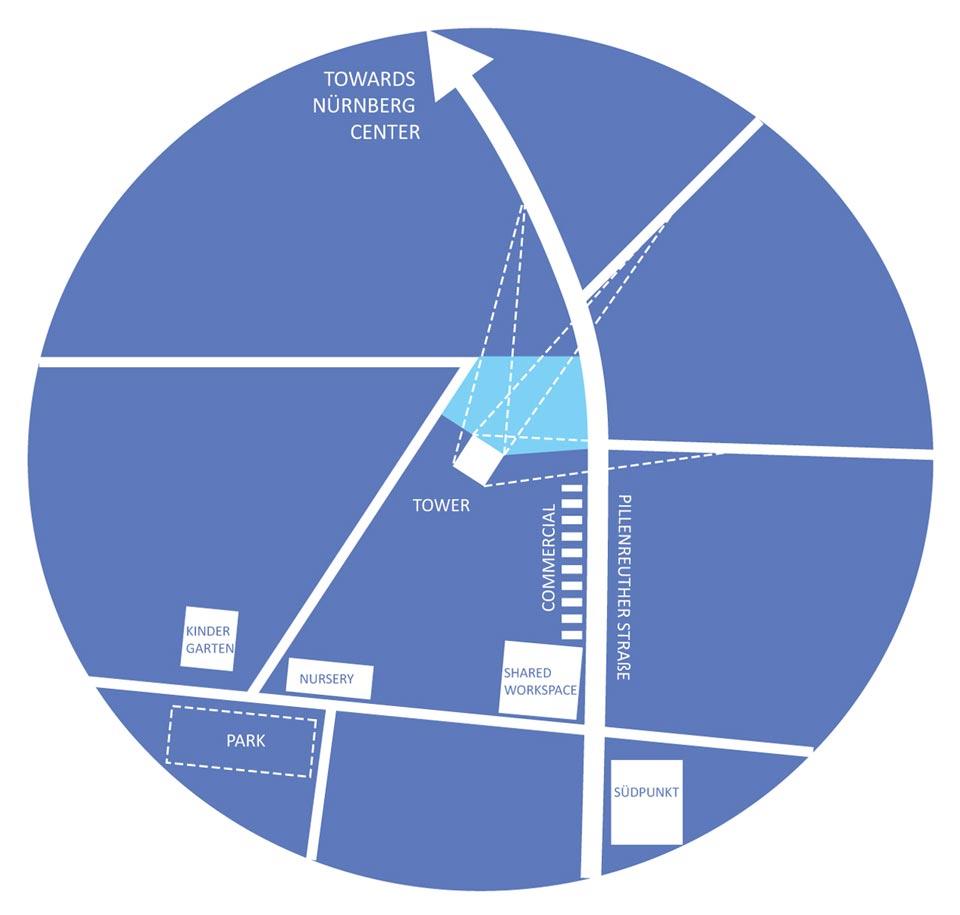 Another significant Meeting Point is the large, open space at the center of the block, for use mostly by residents, which is a fundamental communal space that recalls the existing spatial condition of the site. Here, multiple small-scale programs oriented toward gardening and relaxation allow residents of all ages the option to interact with each other, to sit or to play, within a protected, green area.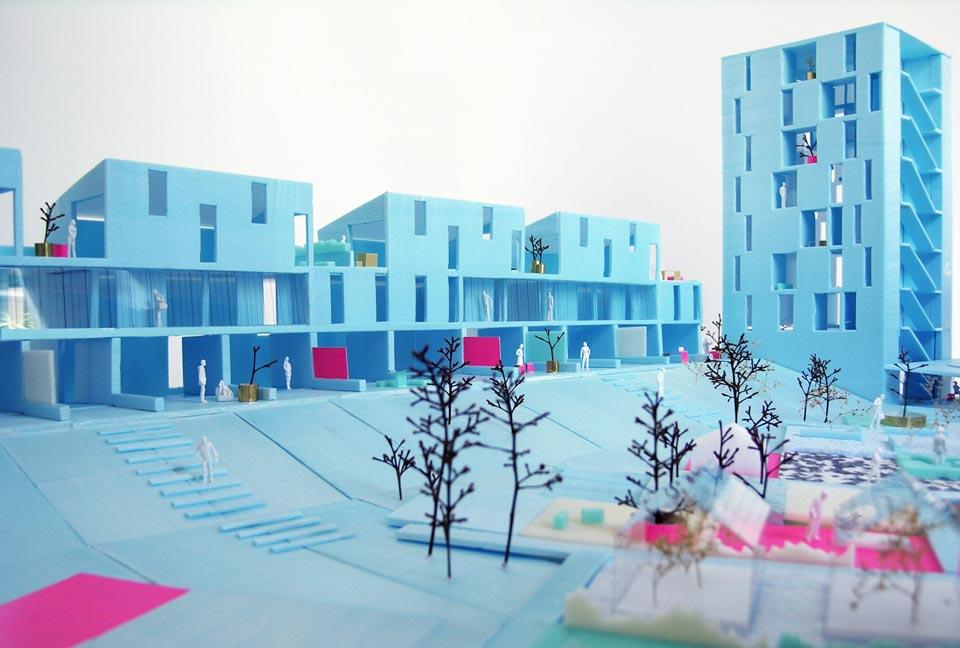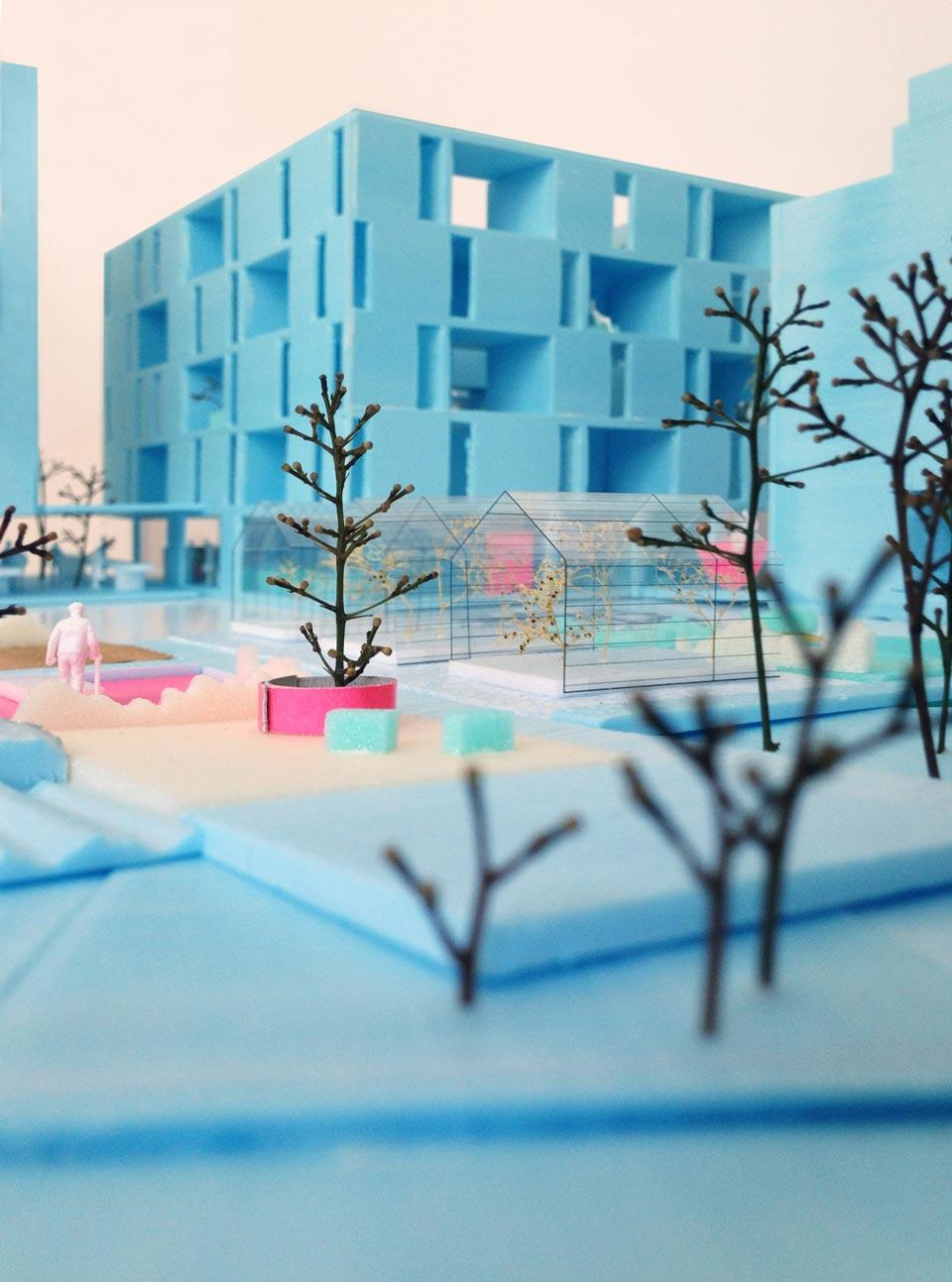 Finally, a variety of publicly-oriented uses is introduced along the perimeter of the site, such as cafes, shared office spaces, nursery etc, aiming to enrich the ground floor of the city. These indoor spaces are accompanied by five adjacent outdoor Meeting Points in the form of an elevated garden, an outdoor lobby, an open market, a small recreation area and a playground. Positioned in-between the street and the courtyard, the five outdoor Meeting Points provide controlled access to the block's interior and allow adjacent ground floor uses to spill over.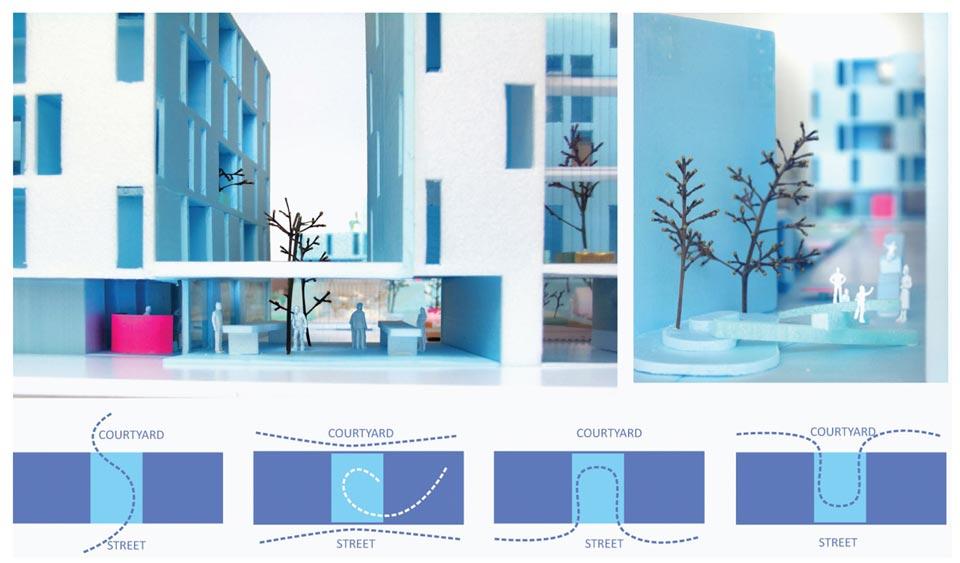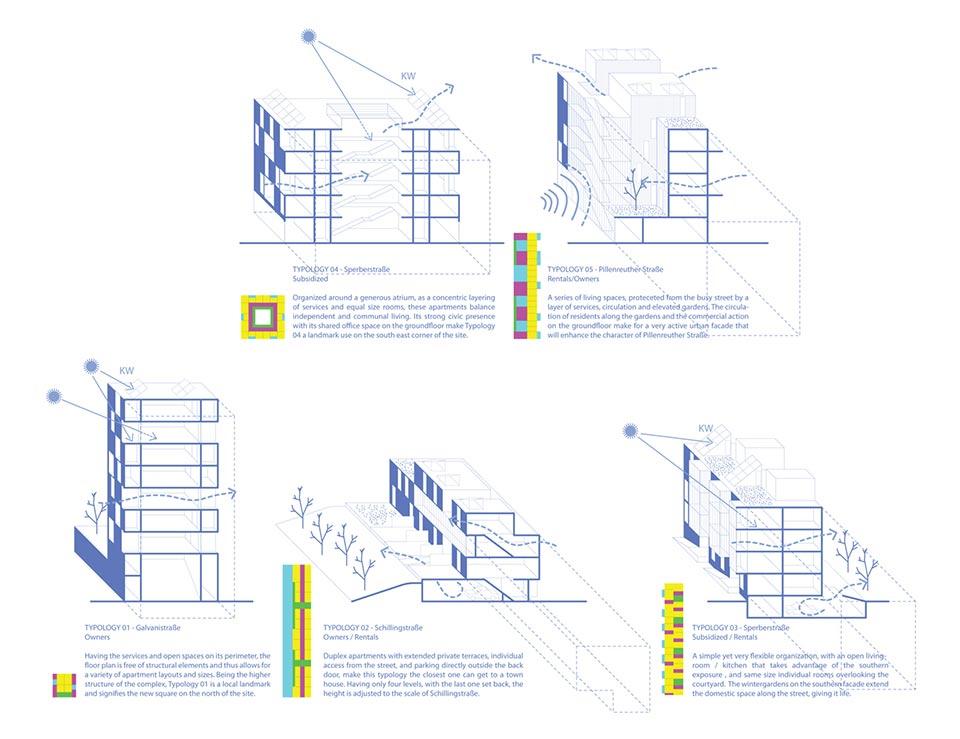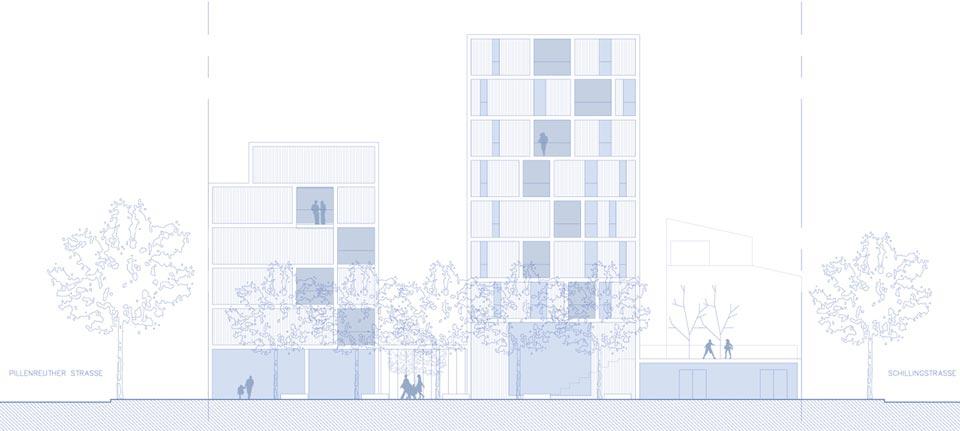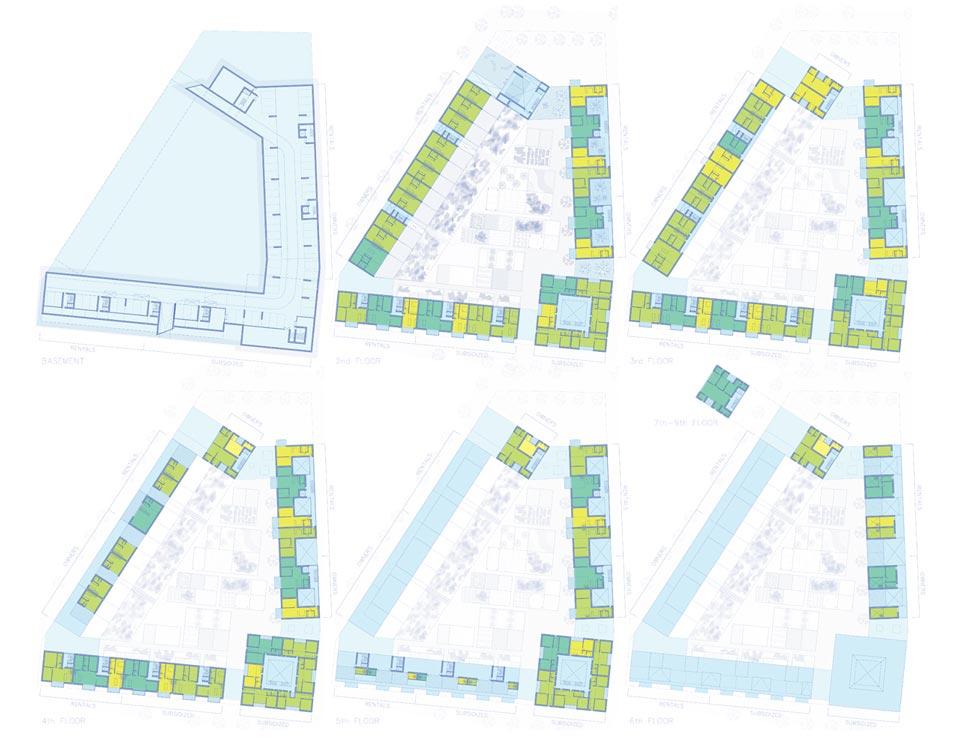 Project info
Title and location of project
"Meet Thy Neighbor" Housing Project
Εuropan 12 Competition
Nuremberg, Germany
Honorable Mention
Category 1
Project Contributors
Architects: AREA™ Architecture Research Athens
Project Team: Styliani Daouti, Giorgos Mitroulias, Michaeljohn Raftopoulos
Architect Consultant: Paul Martin Lied
3D Representations: AREA
Client: WBG Nürnberg, Europan 12
Plot surface area: 11.970m²
Total surface area: 7148m²
Project date:2013-2014
AREA™ (Architecture Research Athens) is a professional design practice established in 2006 by Styliani Daouti, Giorgos Mitroulias, Michaeljohn Raftopoulos. Their housing project proposal "Meet Thy Neighboor" in Nuremberg, Germany, awarded an Honorable Mention at the Europan 12 International competition, has been selected to be showcased at the 8th Greek Young Architects Biennial inaugurated in Athens in September, proudly supported by SIAS SA.