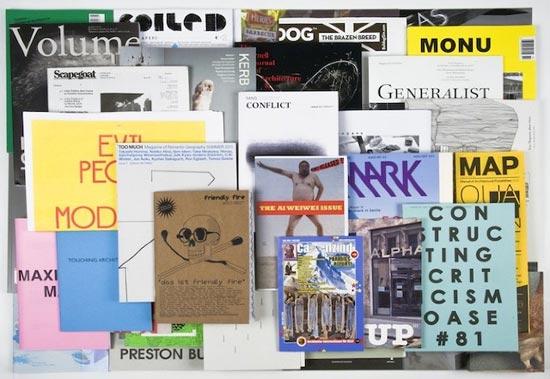 ARCHIZINES is a showcase of new architecture fanzines, journals and magazines from around the world that provide an alternative to the established architectural press. Launched by Elias Redstone, with art direction by Folch Studio, the project celebrates and promotes independent and alternative publishing as an arena for architectural commentary, criticism and research, and as a creative platform for new photography, illustration and design.
Photos of ARCHIZINES at Spazio FMG, Milan: Mauro Consilvio / SpazioFMG
The exhibition originated as on online project curated by Elias Redstone and was first presented in November 2011 in London at the Architectural Association. Following the Milan show in Spazio FMG, the exhibition will now stop at Barcelona from 12 April to 4 May in Otrascosas de Villar-Rosàs. Follow the international tour schedule here. The accompanying catalogue, published by Bedford Press, further explores the relationship between architecture and publishing.
Source: archizines.com