Wendy from HWKN on Vimeo
Wendy by HWKN, Mathias Hollwich and Marc Kushner, YAP's this year winning project, is much anticipated to open on June 28, to occupy MoMA PS1's courtyard in Long Island city, Queens and play host to the acclaimed MoMA PS1's Warm Up music series. YAP (Young Architects Program), an annual series of competitions run by The Museum of Modern Art and MoMA PS1, offers emerging architects the opportunity to design and present innovative projects within the context of creating a temporary outdoor installation that will provide visitors shade, seating and water. In it's 13th edition, the organization will present Wendy, an experimental installation that employs groundbreaking technology to test "how far the boundaries of architecture can expand to create ecological and social effect".
Wendy by HWKN, image courtesy of HWKN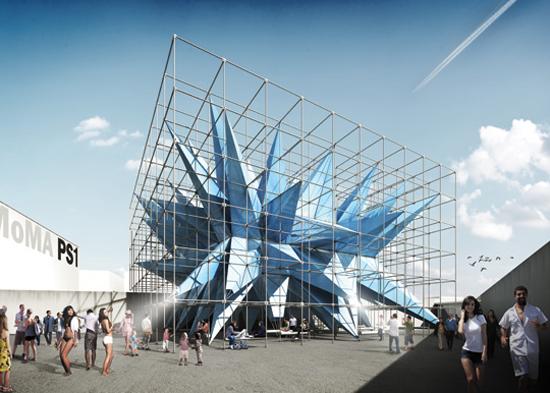 Wendy by HWKN, image courtesy of HWKN 
The building up of Wendy, an impressive cluster of nylon fabric coated spikes encased in a scaffolding structure, has already commenced and below you can enjoy an edited video of fans being installed inside the scaffolding to keep visitors experiencing the interiors of the installation cool. For those outside, the spiky arms will provide shady spots, as well as occasional blasts of cool air, mists, music and water, layering MoMA PS1's courtyard with different zones of activity and interaction.
Wendy however, will not only interact with visitors and organize MoMA PS1's courtyard in a playful way, it will interact and affect its very environment. The nylon fabric that dresses up the spiky arms, is treated with Titania Nanoparticle spray to neutralize airborne pollutants and from June to September, Wendy will clean the air to an equivalent of taking 260 cars of the road. HWKN has also curated a team of acclaimed designers to create merchandise that reflects Wendy's progressive aesthetics and ground-breaking technology. Each design by 2×4, Pentagram and Bruce Mau Design is also coated in Titania Nanoparticles to clean the air as you wear it.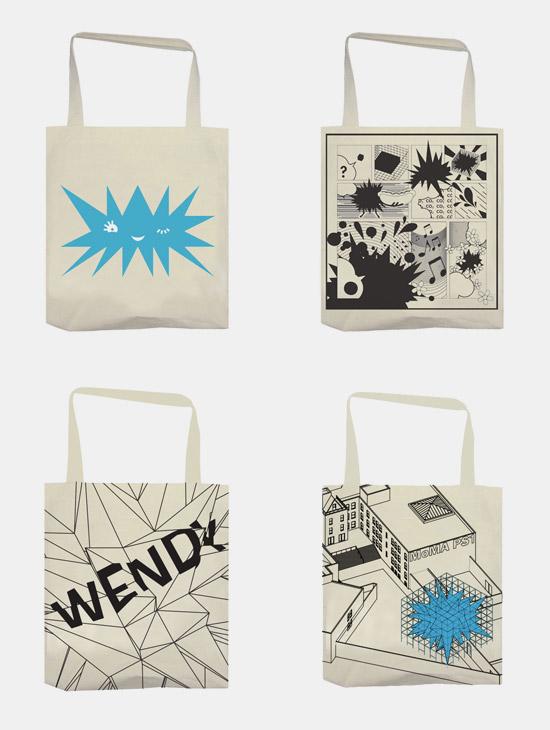 Wendy Totes by (clockwise): 2×4, Pentagram, Bruce Mau Design
Enjoy below some more renderings of Wendy, and follow the process of this exciting project on their facebook page and website.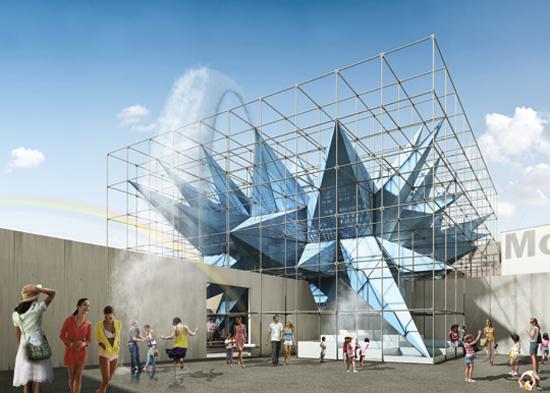 Wendy by HWKN, image courtesy of HWKN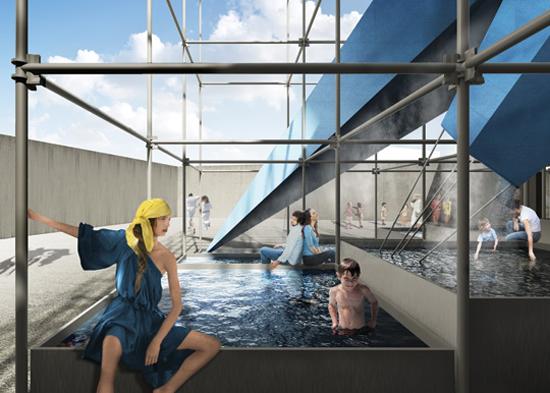 Wendy by HWKN, image courtesy of HWKN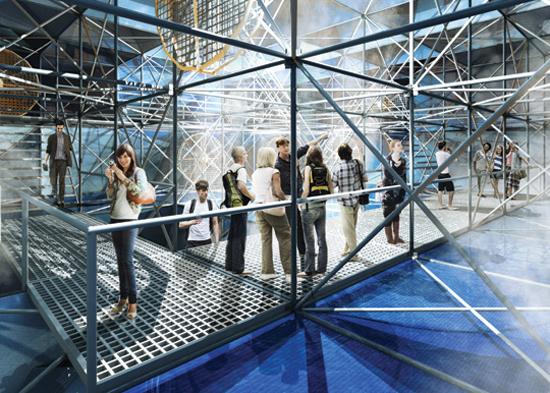 Wendy by HWKN, image courtesy of HWKN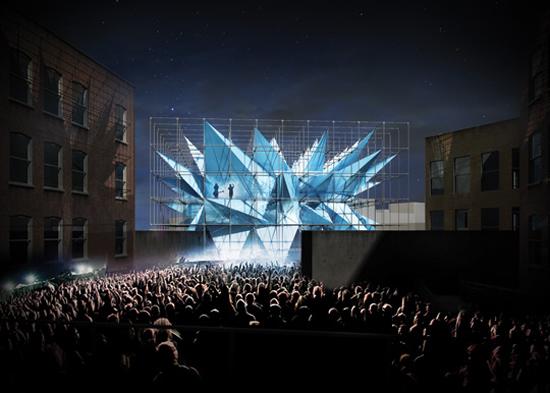 Wendy by HWKN, image courtesy of HWKN
source: YAP, MoMA PS1, Meet Wendy