When 'L' Homme de Rio', starring Jean-Paul Belmondo was shot in 1964, Brasilia the nascent capital of Brazil, was still a construction site. The movie depicts Belmondo in a chase across Brasilia's vast avenues planned by Lucio Costa and dramatic modernist buildings designed by Oscar Niemeyer delineating a utopian dream under construction. The city that sprouted magically out of a primitive landscape, an embodiment of a crisp new modern world unburdened by history and context, becomes a co-actor in Belmondo's scenes, as he is framed within those future-encapsulating structures, edifices that do not relate to anything you had seen so far and probably won't see ever after. Oscar Niemeyer passed away on December 5th in Rio de Janeiro at the age of 104 and it feels like the future is not what it was any more.
Brasilia was constructed in an amazing speed between 1956 and 1960, to replace Brazil's previous capital Rio de Janeiro. The cross-shaped master-plan laid out by Julio Costa, indicated repetitive rows of housing set around an administrative centre. It was then Oscar Niemeyer who as principal architect gave the city its sculptural identity. His designs for the National Congress of Brazil, the Cathedral of Brasília, the Cultural Complex of the Republic, the Palácio da Alvorada, the Palácio do Planalto, and the Supreme Federal Court, in their experimental nature, were an expression of modernist aspiration to reconcile technological progress with social progress. Brasilia may not have succeeded in its scope of constructing a better society, however one cannot help noticing how exquisite this leap to the future seems for today.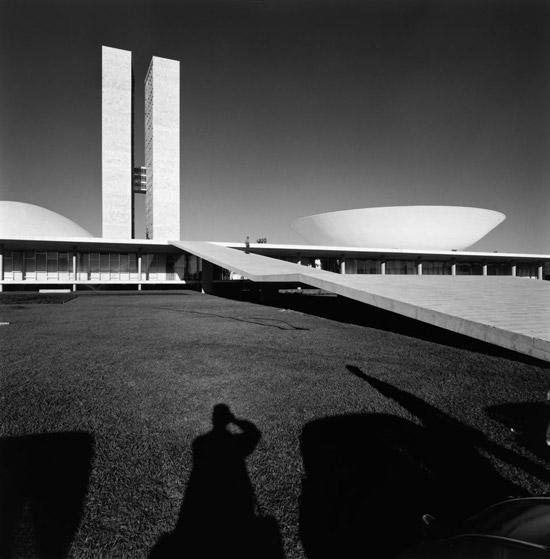 National Congress of Brazil, photo by Marcel Gautherot.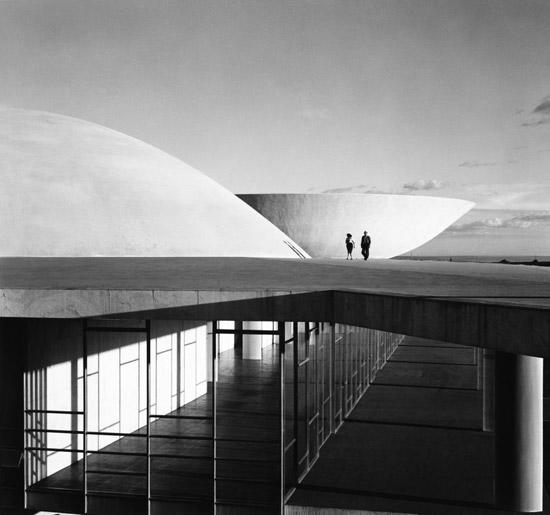 National Congress of Brazil, photo by Marcel Gautherot.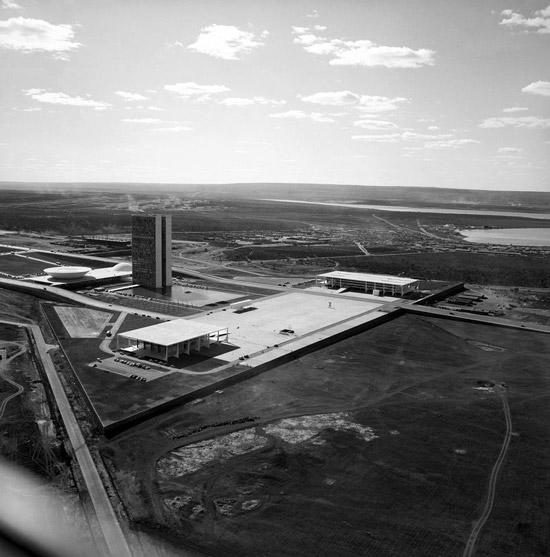 Brasilia, photo by Marcel Gautherot.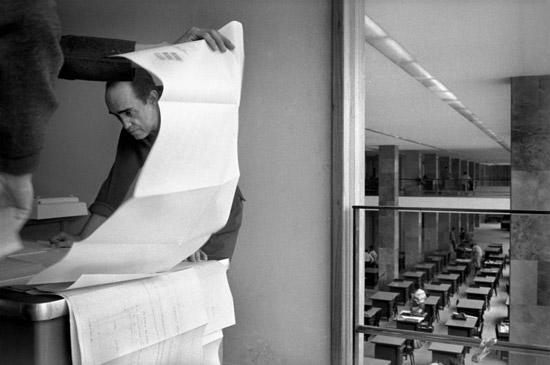 Oscar Niemeyer in his office, by Rene Burri, 1960.