QRadio, the latest project by Berlin based artist SWEZA, is an interactive Street Art piece spread in the city of Berlin. QRadio invites passers by to make the real-scale Boom Box poster work by using their smartphone as a cassette tape.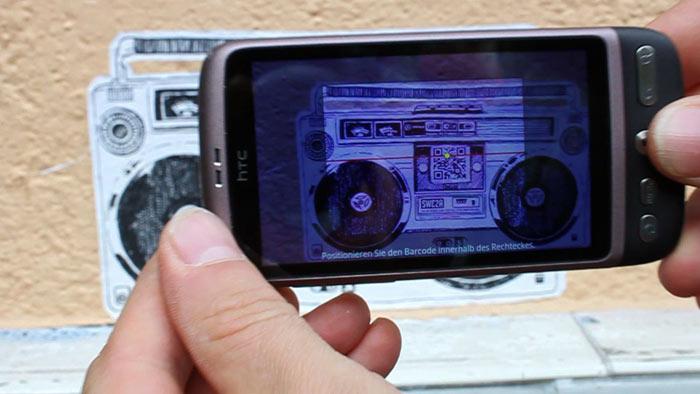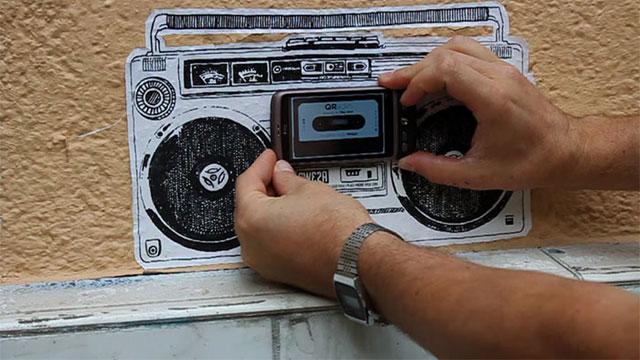 To do so, one has to put their smartphone in front of the QR code, placed where the cassette should be on the Boom Box poster. Once the code is scanned, the phone transforms into a cassette and the poster in a working Boom Box, playing the tune uploaded by Sweza.
Combining technology and Street Art in a creative way, QRadio turns a stroll in the streets of Berlin into a music-treasure hunt. A very nice urban intervention and one we do hope to bump into in the streers of Athens aswell!
source: Pop-Up City